Identity crisis: (noun: Psychiatry) – a period of uncertainty and confusion over sense of identity. Unsure of expected aims or role in society.
Intended for Psychology Today? No, Bicycling Australia … you read it right.
Dreamt up, designed and marketed as a thoroughbred race bike specifically for an intermediate to advanced cyclocross audience, during a test period with the Norco Threshold SL I couldn't help but disagree. With full respect to Norco, the Canadian manufacturer who has been making bikes for over 50 years and currently have over 125 models in the range, I interpreted the bike as a genuine crossover machine. Maybe it's where I rode it, maybe it's the fact that one of my favourite trails runs onto one of my favourite roads, and the seamless transition between the two, on a bike, at speed, is one of the best feelings in the world.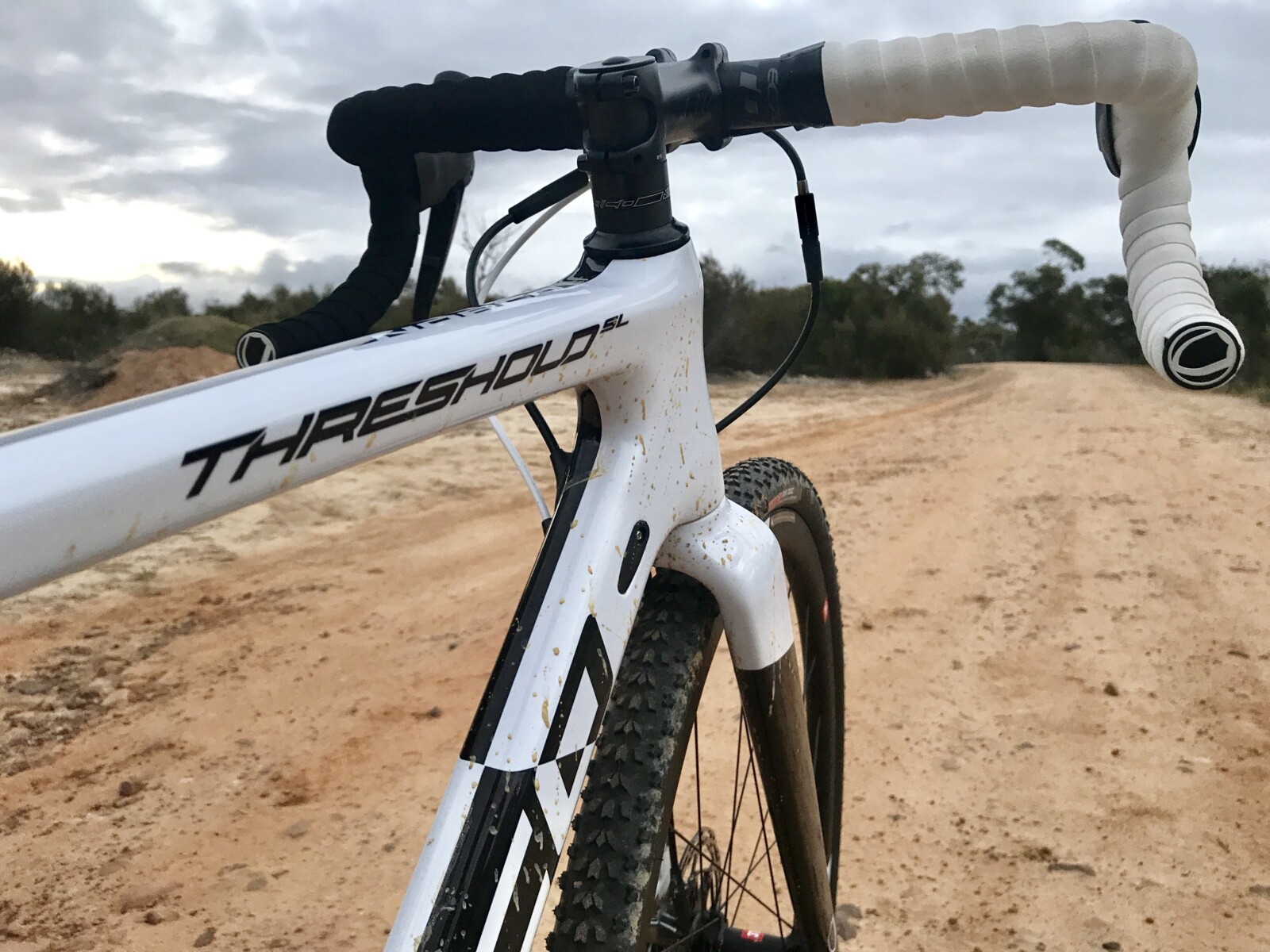 Urban Exploring
Or it could have been two day's putting the bike through its paces in and around the urban environs of Sydney. Scooting in and out of bike lanes, shortcuts through parks, rock-hopping, hitting the pave, jumping gutters bunny-hopping potholes and splatting through mud – the bike took everything in its stride. It even helped me score a surprise PR on Harbour Bridge north!
Sub 8KG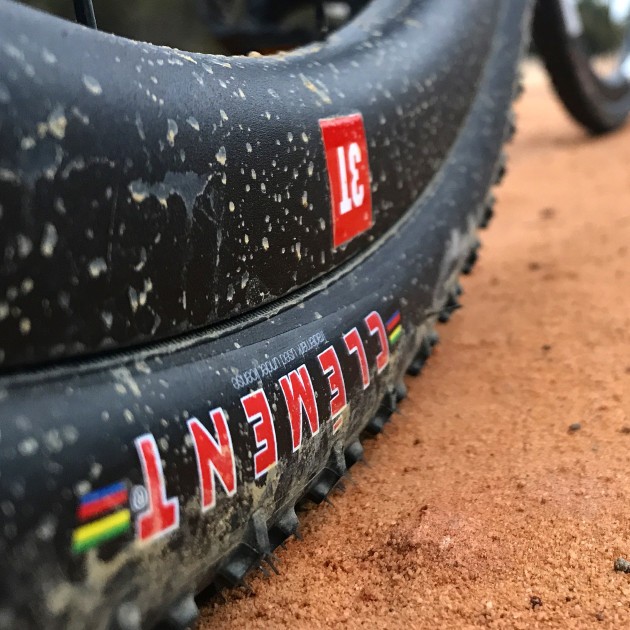 Purely designed for speed, the Norco Threshold SL is an out-and-out race bike. It looks fast standing still, is a weight weeny at around 8kg, and almost feels too light to provide the stability and surety it delivers. First thing I noticed upon turning the pedals was the instant pick-up. It's fast off the mark and that torquey power carries right through as you accelerate along a favourite trail or path – it simply goes like hell. Contemplating this the night of that first ride, I wondered how some bikes can be so much faster than others with the same person pedalling.
To The Local Fire Trails
Factory fitted with Clement Crusade MXP 700 x 33c tyres, the high-speed, cross-terrain capabilities of the Threshold SL are well-matched to the rubber underneath. Upon riding a mix of light gravel, sections of flat granite, coarse sand and mud, the Clement tyres kept good contact with the ground at all times. Pushing the bike towards its limits (OK, my limits … which are nowhere near the Norco's), there was a feeling of control and sure-footedness. At one point, making what later proved to be my quickest descent of a -5% local fire trail, the bike clung to the mixed terrain as if on rails. Probably more a mountain bike trail than CX, the Threshold took each rock, drop and patch of mud in its stride.
https://youtu.be/4rhuOqWknxE
This Bike Means Business
The no-nonsense race geometry is spelled out clearly in the bikes short wheelbase, box-like fork, beefed up steerer and bold bottom bracket. The alloy rimmed 3T C35 Discus wheels set the bike off perfectly. 15mm through-axles keep the front end all tightly together, while there's a 12mm down back. Admittedly the first few wheel removals and replacements were a little tricky, but I soon got the knack of the set-up.
Road To Track
Transferring, at speed, from a local coarse-sand trail to black-top bitumen, the Threshold appeared to instantly assume a new identity. While the knobby Clement tyres were noticeably noisy and did impede top-end on-road speed, they bluffed their way through the interview at cruising speeds of 22 – 30kph. The test road was a mix of gentle rollers with one serious and challenging incline, commonly referred to as 'The Wall'. The 1x SRAM Force with 32/11t cassette made light work offering a wide range of spin options for that or any incline.
A Capable Allrounder?
Is the Norco Threshold SL CX a road bike? The answer is 'not specifically'. But is it entirely capable. And does it punch well above its weight on a wide range of sealed surfaces? Absolutely.
After several days riding a mixture of local trails and roads, I walked away thinking that with a change of tyres or the addition of a second set of road-specific wheels, the Threshold would be an enviable all-rounder. It would make the perfect platform for a bike-packing machine – mate the bike's inherent performance with a saddle, frame and handlebar pack, throw in an eager rider with some spare time, and it'd be adventure waiting to happen.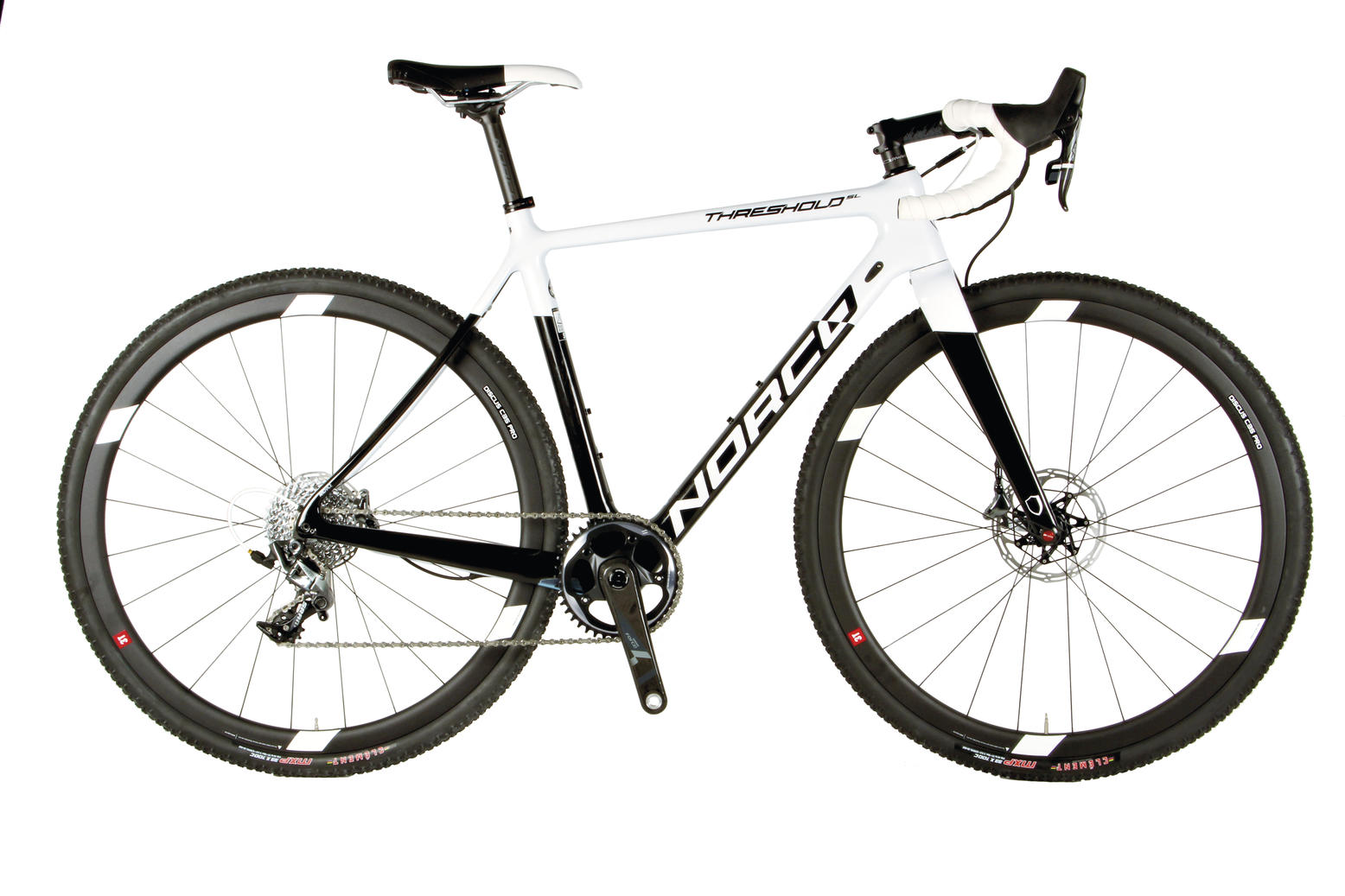 'Racy Feel'
With the shorter wheelbase and the medium frame built to 53cm, the bike has a compact, sporty and very racy geometry. There's an aggressive head tube angle of 72.5 degrees and that beefy, no-nonsense steerer. To the rear triangle and the seat stays show more than a hint of compliance and continuation of the manufacturer's intentions.
With the above mentioned second set of wheels, yes you could race this bike over a tight crit course on a Saturday, then change wheels and ride CX on the Sunday.
Brilliant Braking
On-road braking, particularly on the local Strava descent known as 'Right knee down', the SRAM hydro discs (160mm on the front and 140mm on rear) provided powerful control with minimal, single-finger pressure. Talking levers and shifting, I was genuinely surprised by the smooth, single and double-tap changes through the SRAM Force cable system. Light finger pressure on the right lever (the left being brake only due to the 1x system), and down changes instantly and effortlessly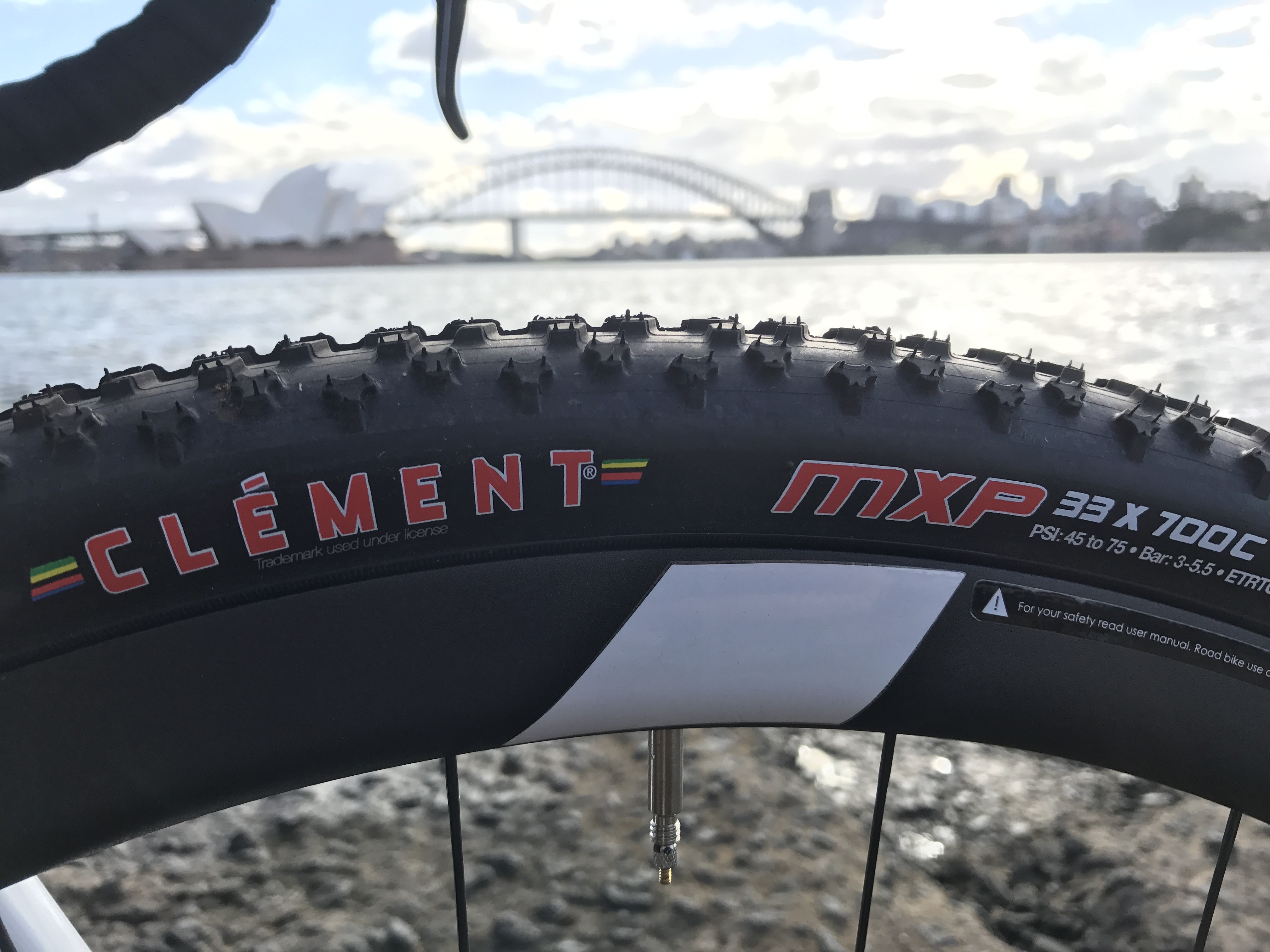 .
Settle onto the slick WTB Volt pro saddle, stretch forward to grip the sizeable SRAM Force hoods, clip in, and stop for a minute to let it all sink in. From wide-open fire trails to narrow, technical, single trail and even out onto the bitumen, the Norco Threshold SL is not only built for speed but an infectiously fun bike to spend time on. Highly recommended.
Summing Up
Quality – The Threshold's been well thought out, with good attention to details. The frame and paintwork look very well finished, and the Force hydraulic groupset is an attractive addition.
Performance – Quick off the mark and stays fast. Nicely specced with snappy shifting, excellent braking and grippy rubber, this bike goes like a scalded cat.
Value – CX bikes, both new and second hand, often appear to offer more value than road bikes and this model is no exception.
Overall – A lot of fun in a high-quality, high-performance thoroughbred. It looks great clean and even better when dirty. The interesting two-tone harlequin paint scheme generated comments on every outing. If you buy this bike don't just use it for cyclocross – it loves all environs.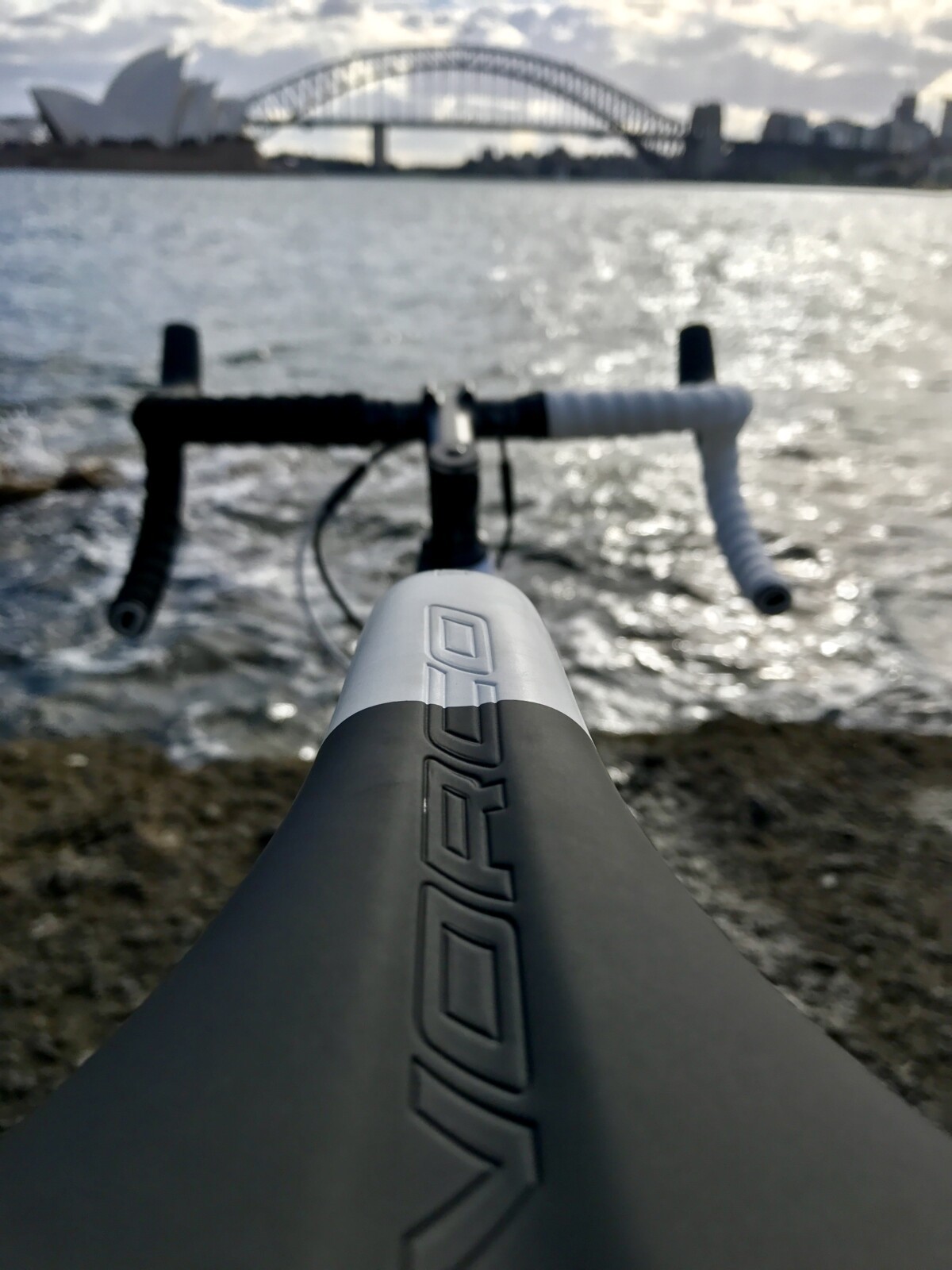 Specifications
FRAME Threshold SL High-Mod Carbon
FORK Threshold SL High-Mod Full Carbon
HANDLEBAR Easton EC70 SL
HEADSET Angular Sealed Cartridge Bearings – Tapered
STEM Easton EA70
SHIFTER REAR Sram Force 1 Hydraulic Disc Brake/11s Shifter
REAR DERAILLEUR Sram Force Medium 1
CASSETTE Sram 11speed 11-32T
CRANKSET Sram Force 1 42T
BOTTOM BRACKET Sram PressFit30
BRAKE LEVERS Sram Force 1 Hydraulic
BRAKES Sram Force 1 Hydraulic Disc 160mm / 140mm
SEAT POST Norco Lite Composite 27.2mm
SADDLE WTB Volt Pro
WHEELS 3T Discus Pro Thru-Axle 15mm / 12mm
TYRES Clement Crusade MXP 700 x 33c
Weight: 7.8kg
RRP: $4,699
www.norco.com