It's that time of year again – the mornings are a little darker, the days 
are starting to get shorter and bike lights become a necessity. In addition to seeing, it's critically important to be seen. Here we take a look at 
a selection of lights from Cateye and Blackburn that are perfect for use as daytime running lights and general purpose night lights.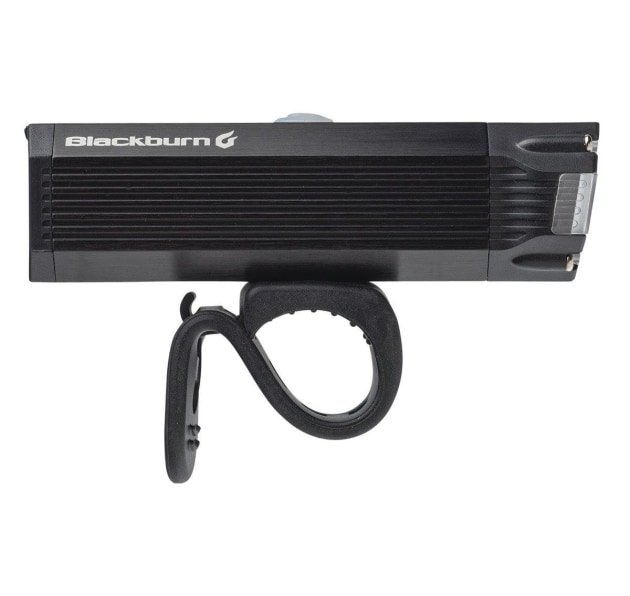 Blackburn Dayblazer 800 Front
The big one! This high-powered light turns night into day. It's a rugged and well-built light that features an aluminium housing, top quality LEDs, a fully (submersible!) waterproof design and removable action camera style mount. The Dayblazer weighs 129 grams and has a 4hr recharge time.
Max Power: 800 lumens
Power Range: 1.5hrs @ 800 lumens through to 12hrs @ 200 lumens in strobe mode.
Charge: Micro USB
Weight: 129g
RRP: $89.99
Overall: Supreme choice for long-lasting day and night light – perfect for regular commuters and night riders. Pulse mode is very impressive with just enough light between flashes (and good power savings). Rugged, long-lasting and waterproof design … everyone should have a light like this!
CatEye Volt 500XC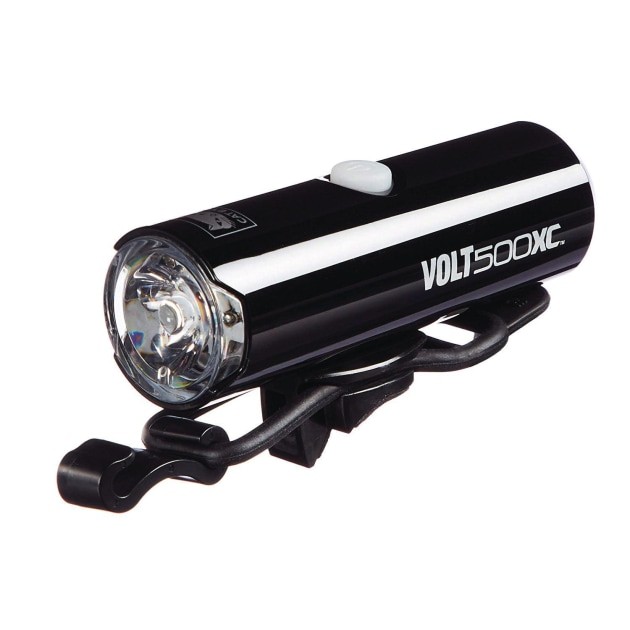 A slick, low-profile heavy-duty option, the Volt 500 features up to 500 lumens of output power and extras include side visibility, a low-battery warning system, and light mode memory. The Volt 500 also features 'HyperConstant' mode where output alternates between 500 and 100 lumens on a strobe setting with a claimed operating time of 12hrs.
Max Power: 500 lumens
Power Range: 2hrs @ 500 lumens through to 120hrs @ 100 lumens on strobe.
Charge: Micro USB
Weight: 95g
RRP: $89.99
Overall: Perfect for commuters and those training early, late and even throughout the day. We particularly liked the HyperConstant mode – extremely visible!
Blackburn Dayblazer 400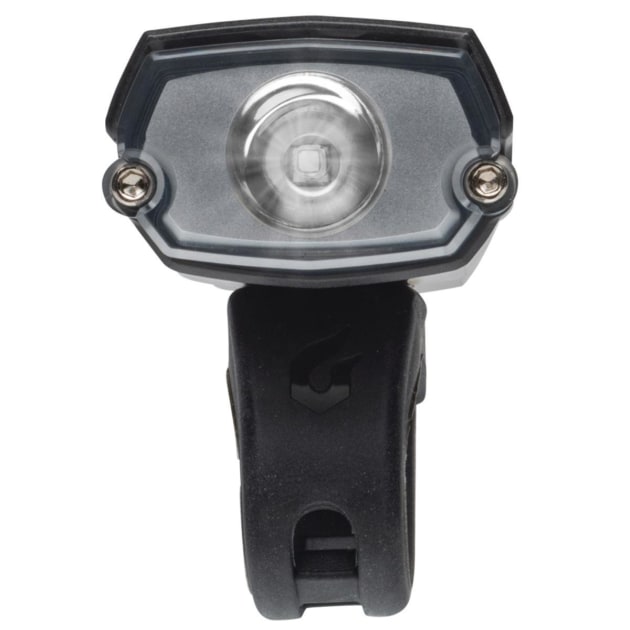 A powerful yet compact 400 lumen light that features a heavy-duty adjustable handlebar mount for bars of 22.2mm through to 35mm. The Dayblazer 400 features excellent side visibility and is waterproof to an IP-67 standard.
Max Power: 400 lumens
Power Range: 1hr @ 400 lumens through to 10hrs @ 200 lumens on strobe.
Charge: Micro USB
Weight: 59g
RRP: $49.99
Overall: Our choice for a lightweight, compact and powerful commuter light – just remember to charge it each day at work!
CatEye Volt 200XC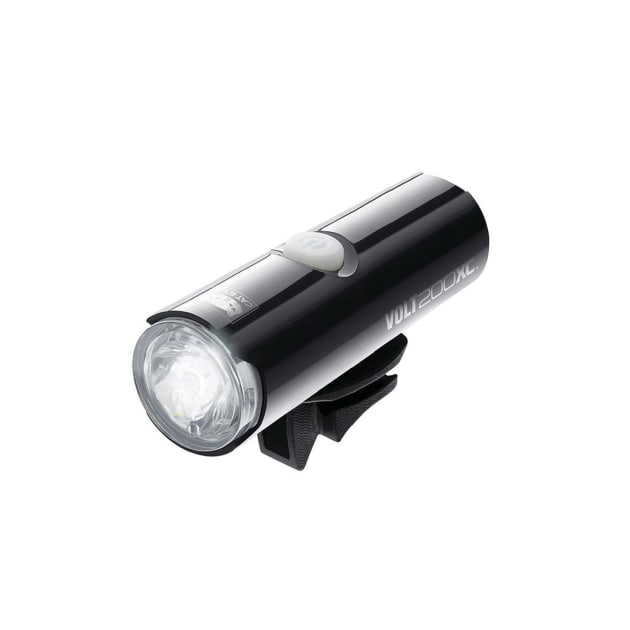 Surprisingly not a lot smaller than its big brother, the 500XC. This light weighs in at 66.7 grams, has a 3hr charge time and will run for 1.5hrs at its maximum intensity of 200 lumens. There's 4 hours of runtime on low mode (30 lumens) and 20 hours on 100 lumen strobe mode.
Max Power: 200 lumens
Power Range: 1.5hrs @ 200 lumens through to 20hrs @ 100 lumens on strobe.
Charge: Micro USB
Weight: 66.7g
RRP: $49.99
Overall: A sleek and minimalist build with simple 1-button operation, memory mode, side visibility, a low battery indicator and 2-year warranty.
Blackburn Dayblazer 125 Rear
A serious rear light for serious riders, this one's a beast. First thing you'll notice is the bullet-proof, heavy-duty construction for an overall weight of 80 grams. This 3 x LED rear light features a 'TIR' lens meaning you can angle the beam according to the mounting location to ensure optimum visibility. It can be mounted in various ways including on stays, standard seat posts and aero seat posts, and also includes a multi-purpose clip mount.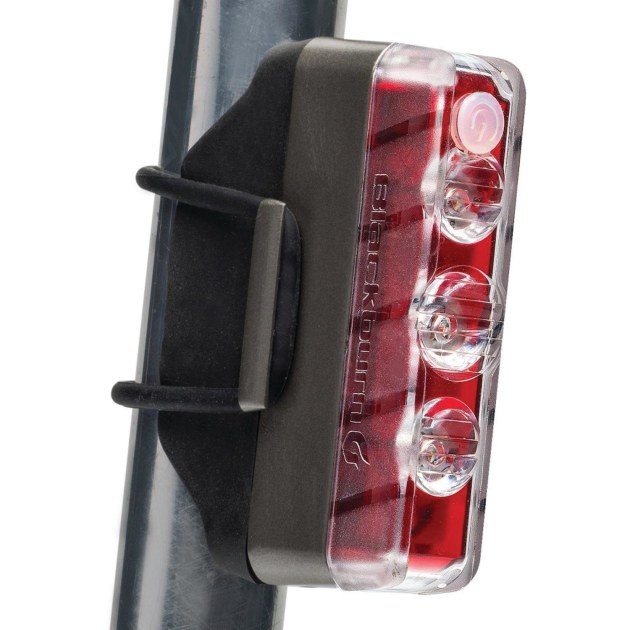 Max Power: 125 lumens
Power Range: 1.5hrs @ 125 lumens through to 6hrs on 50 lumen low strobe mode.
Charge: Micro USB
Weight: 80g
RRP: $69.99
Overall: This is one of the best-quality rear lights we've tested here at Bicycling Australia – build quality is second to none and output is phenomenal. Highly recommended!
Blackburn Dayblazer 65 Rear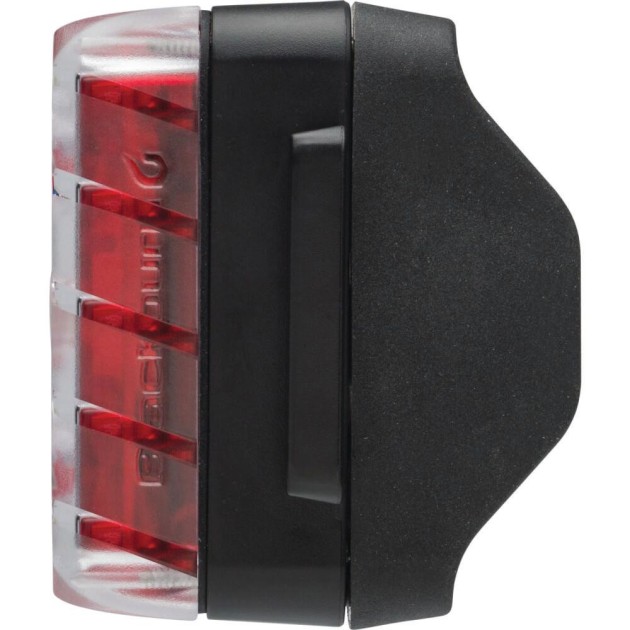 'Mini Me' compared to big brother the Dayblazer 125 – this is similarly a top-quality and very well put together rear light. The key feature are the 2 x LEDs along with Blackburn's 'Blitz' mode that helps with daytime visibility & safety, plus the TIR lens as featured in the Dayblazer 125. Included in the packaging is a universal mounting block along with three rubber mounting bands of varying lengths.
Max Power: 65 lumens
Power Range: 1.5hrs @ 65 lumens (steady) through to 6hrs @ 30 lumens flashing.
Charge: Micro USB
Weight: 43g
RRP: $44.95
Overall: Blackburn products ooze quality 
and while this may be their smaller rear light, 
it certainly stacks 
up strongly against 
the competition. 
A top-quality offering 
at a reasonable price.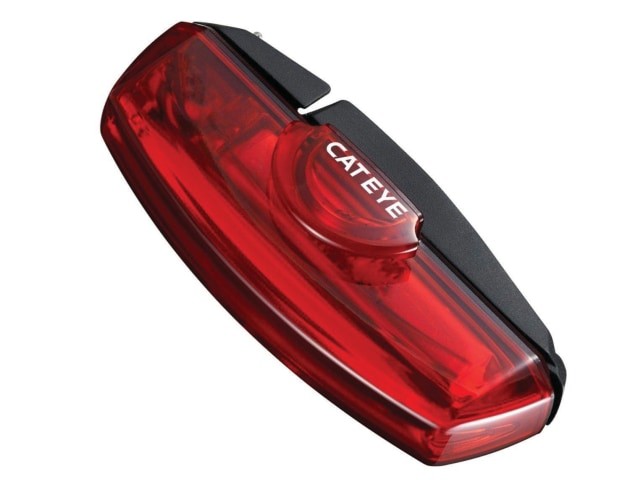 CatEye RapidX Rear
A classic and time-proven rear 
light with an enviable reputation – the CatEye Rapid series will be familiar to many. This is an ideal rear light for constant use i.e. whenever you're on your bike! With 30hrs of battery life on flash mode and a 2hr charge time this is the perfect rear light to own.
Max Power: 50 lumens
Power Range: 1hr @ 50 lumens constant through to 30hrs @ 20 lumens flashing.
Charge: Micro USB
Weight: 22.5g
RRP: $59.99
Overall: A sleek and streamlined light that can be mounted to seat posts or seat stays with 2 x rubber band mounting straps included. Low in price, light in weight and high in quality. There are no excuses, every rider should be using one of these day and night.
CatEye Wearable X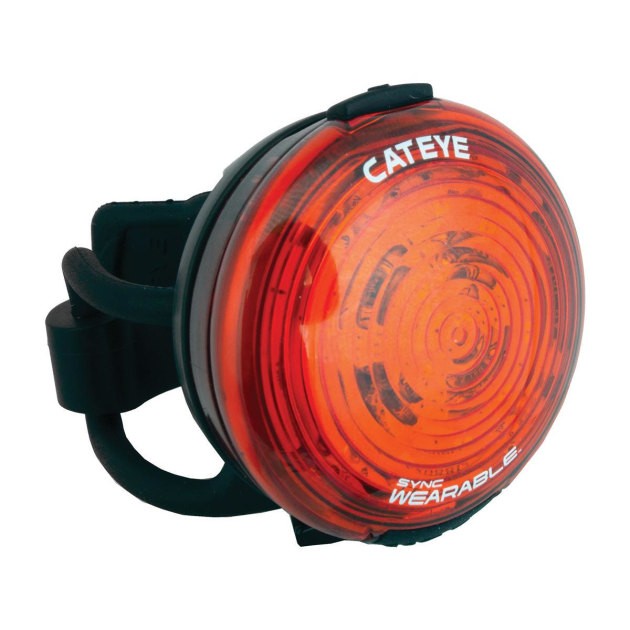 An interesting offering this, as its name suggests the CatEye wearable is a clip on light that can be mounted virtually anywhere – on the rider or the bike! It will operate for an hour at 35 lumens (constant) or up to 30 hours 
in flash mode. Clever thinking!
Max Power: 35 lumens
Power Range: 1hr @ 35 lumens through to 30hrs in high flash mode.
Charge: Micro USB
Weight: 16.5g
RRP: $59.99
Overall: Innovative thinking from CatEye! This light can be securely clipped on to a jersey, backpack, helmet …anywhere. There's also an included rubber strap so you can fit the light to your seat post or seat stay … versatility plus!