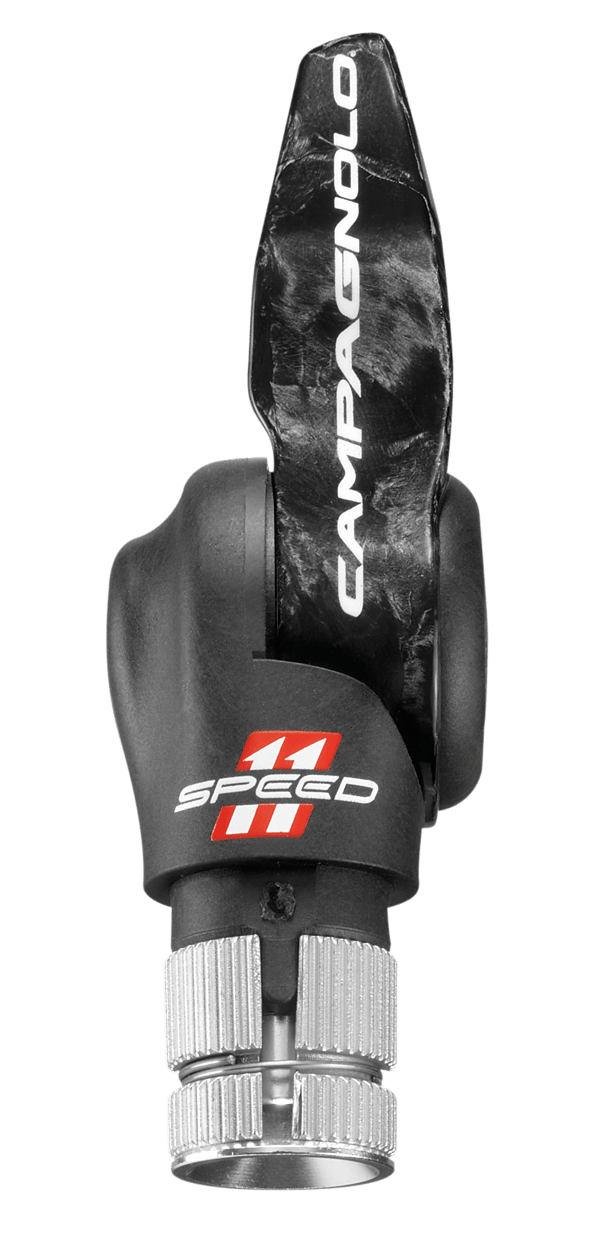 With the world waiting for its electronic groupset, Campagnolo's TT group was released with relatively little fanfare. Some of the components are available now, while the full range is due to hit our shores in September and will include:
BAR-END CONTROLS
TT CRANKSETS
TT BRAKE LEVERS
'U BRAKES'
The bar end shifters will be available in both 10 speed and 11 speed versions. It will have a back to zero position mechanism that always keeps the lever in the optimal position with respect to airflow, but you can also adjust their mounting position to suit your own personal grip. The will also allow you to shift up and down up to three sprockets at a time and make micro adjustments to the front derailleur. The carbon version will way just 155g.
Campy have also created a TT-specific crankset, with combinations of 42/54T and 42/55T. Available for Super Record, Record and Chorus the rings will have eight upshifting and two downshifting zones for super fast shifting.
The brake levers have been especially created to follow hand movements and maintain an aerodynamic position even during braking. Like their 11 speed road siblings, the curvature of the lever is made so that the minimum of force is needed to activate the brakes. The carbon levers are only 85g and the aluminium just 21g more at 106g.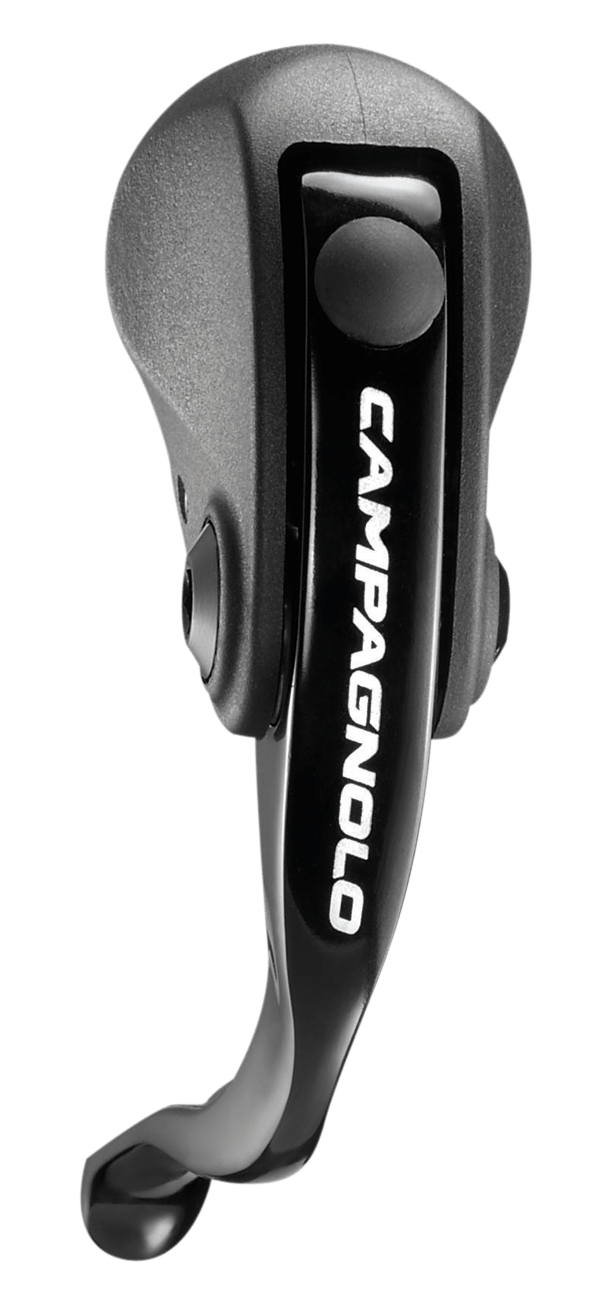 Rounding off the new package are the black anodised aluminium U brakes. These are available in a lateral pull version for the front and centre or lateral pull for the rear. These are fully adjustable and have a new compound for the pads.
At the time of writing, the only available prices were for the 11 speed carbon bar end shifters ($499) and the 11speed carbon brake levers ($229).
All other items to be confirmed.
Campagnolo is distributed in Australia by DeGrandi Cycle and Sport www.degrandi.com.au
And Bikesportz www.bikesportz.com.au