Opening the unexpected Postpac, I got a glimpse of gumwall and instantly realised these were something special, very special.
Sliding them out they looked strangely familiar – I'd read about and seen them on the 'net as I spent night after night searching for traditional looking high-performance tyres for my bike.
These looked similar, but also different. Turbo Cotton was the only prominent branding, but they were missing that tyre's 'Connoisseur' markings.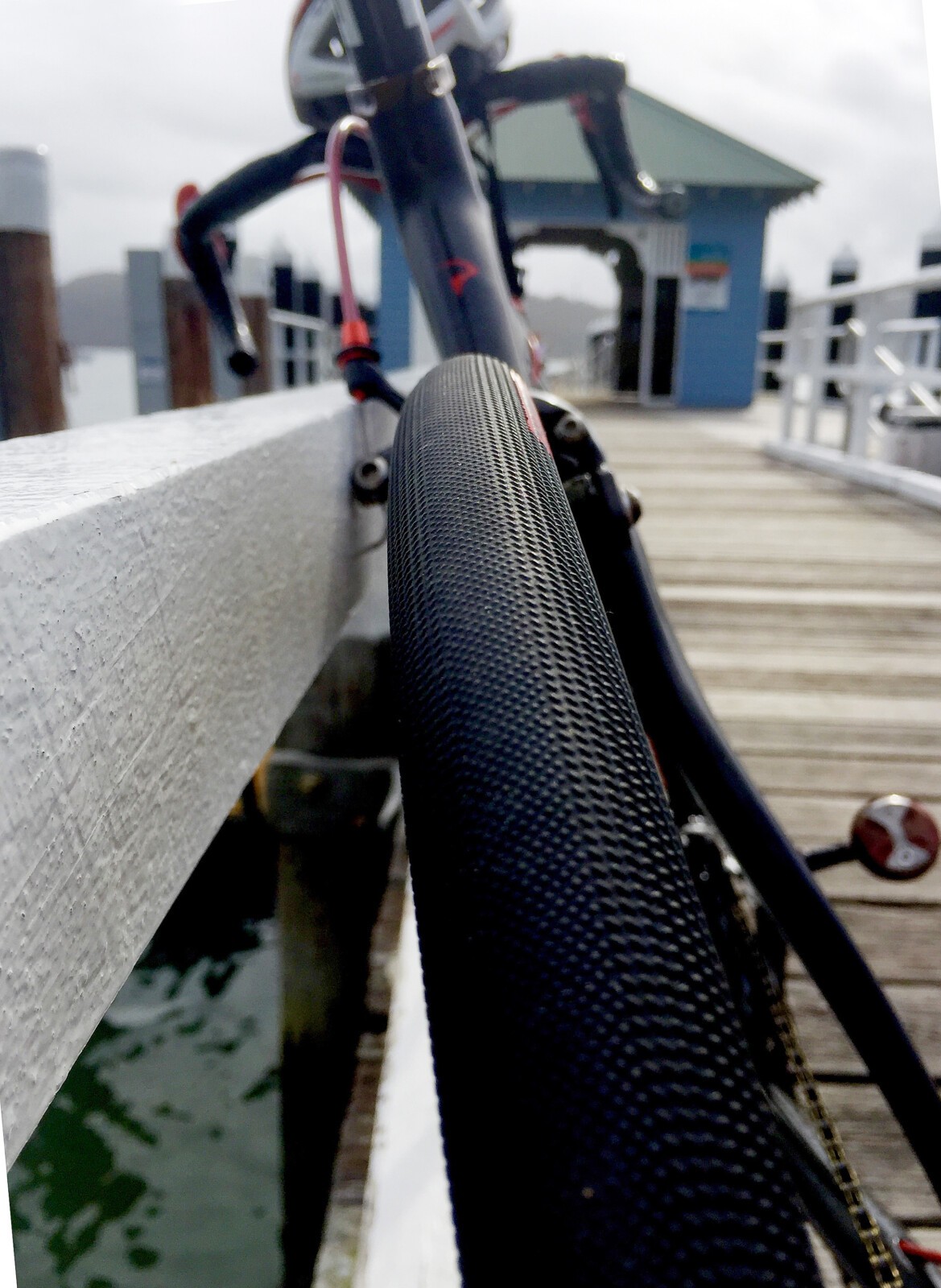 Hello 'Hell of the North'
Instead were the magic numbers 700x28c, and iconic words 'Hell of the North' subtly stamped where 'For the Connoisseur' would normally be placed on the 24 & 26c versions.
Yes, Specialized have added a 28mm option to their existing 24 & 26mm Turbo Cotton range – the company's, if not the world's, top tier road tyre. Ultra-supple in the hand, the 28mm is identical in make-up to its skinnier siblings – the 320 TPI cotton casing is super light, and lightening fast. The tyre features Gripton, Specialized's unique rubber / silicon compound that aids the tyre's extremely low rolling resistance.
Outstanding Rolling Resistance
Within hours of arrival these tyres were out of the Postpac and onto the bike. Time poor but desperate to ride, the first test was short-range and local. Covering a variety of ground from smooth bitumen to grass and then on to gravel, the grip, comfort and feel of the tyre was obvious.
Pumped to just 90psi, they handled everything from bunnyhops and jumps off gutters to fast downhill corners on a favourite local segment. These tyres inspire a huge amount of confidence – they seem to be the type of tyre you could get very used to, very quickly.
Specialized and independent testers have proven this range to offer better rolling resistance than just about any other bike tyre on the planet. Rocket-fast, at 28mm it's also claimed to be one of the most comfortable.
The recommended inflation pressure of the Turbo Cotton 'Hell of the North' is 85-95psi and they weigh in at approximately 260 grams a piece. Released this week to coincide with Paris-Roubaix aka 'Hell of the North', the tyres should be available at your nearest Specialized store very soon.