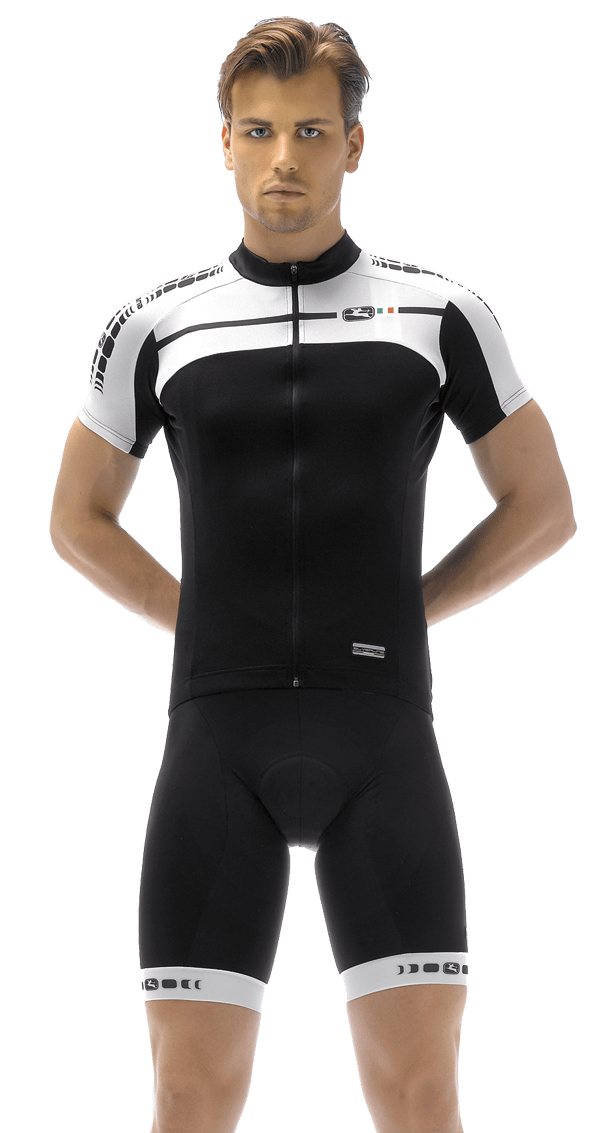 These two stylish riding kits show two different levels of Giordana wear. The Silverline, shown here in black and white, is a mid-level range that aims to pack as many features in at an affordable price. The Silverline has a more generous cut than a race jersey and comes in royal blue and black/white (shown). The Silverline knicks are designed to match with all the jersey colours. The upper is mesh while the lower section uses the same anatomical cuts of the higher end ranges.
The Body Clone, also known as Formared, is at the top end of the range. Body Clone garments are cut on a curved pattern to better fit your body while it's positioned on the bike. Giordana use an ultra light fabric called Asteria which has an omnidirectional stretch function for the sleeves, shoulder and side panels. The other panels have threads of carbon woven into them to limit stretch and keep the pockets stabilised.
The bib knicks use a high-compression fabric called HC-44 which also has carbon woven into it. The carbon is said to control excess stretch and reinforce the strength of the material, particularly in the waist area. The Body Clone jerseys are available in Team Red or Team Royal (shown).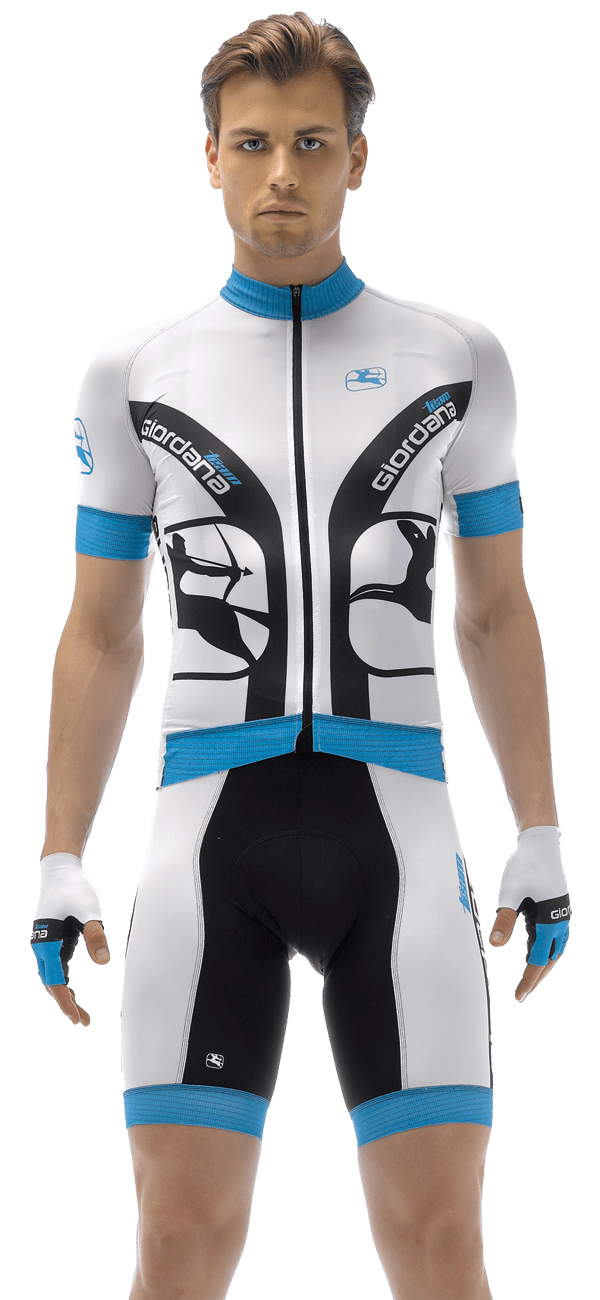 Price:
Silverline Jersey: $139
Silverline Knicks: $179
Formared Body Clone Jersey: $219
Formared Body Clone Knicks: $280
Distributed by Velo Vita
www.velovita.com.au