Well into its second decade, and with a staggering number of earlier siblings sold, we test the latest Mojito from Kask.
With more than one million units sold and part of our sport for more than a decade, the Kask Mojito certainly has some solid history behind it.
Now in it's third generation, strong hints of that original Mojito design now morph with the latest style trends, safety features and fitting system to create a more refined and current helmet.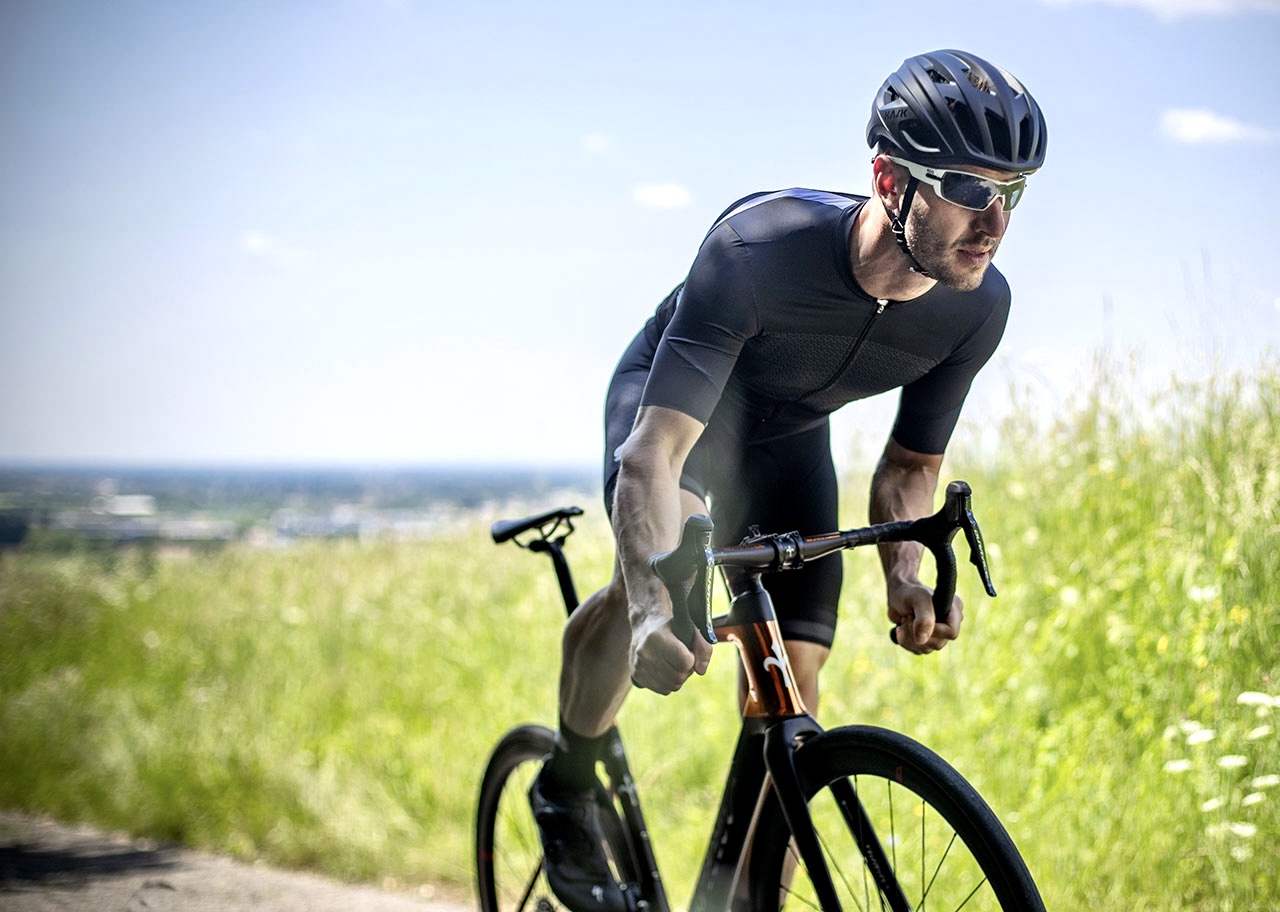 One of the first things we notice about the Mojito 3 (and that's 'cubed', not 'three'), was the enhanced external vents and improved internal airflow. The grandchild of that original wavey-looking helmet made famous by the likes of Team Sky 10 years ago—the Mojito has certainly grown up.
In morphing from Gen 1 to the X and now the 3, the helmet now has 17 vents (from 26 on the X to 17 now), with Kask designers basically saying 'less is more'.
"Despite this reduction in vent numbers, the new Mojito has better airflow thanks to improved shape and positioning," they say. "There has also been an increase in overall vent surface area, despite the drop in vent numbers. Kask claims a cooling improvement of 0.5 degrees while riding at 18kph and 1 degree at 36kph."
So how do these claims stack up? Well, we don't test helmets with thermometers or wind tunnels; instead we typically take them on several rides around Sydney's West Head Rd and popular Akuna Bay loop.
Donning the helmet and clipping it on, the lighter weight and cleaner, softer and more refined design felt great on. It retains that familiar Mojito feel, and some subtle aesthetic links to the past, but it oozes an overall theme of having grown up over the years.
Riding the helmet, I noticed the extra internal padding and a generally plusher and more comfy fit. And in a first for the model, it now features the Kask's 'Octo Fit' adjustment system. As used on the Utopia, Valegro and Protone, this rubberised circular retention dial has proven itself over time as easy to grip and simple to adjust before and during a ride.
We've covered several new inclusions with the helmet, but one exclusion some may notice is the lack of rotational impact protection—a feature commonly seen on several competing models these days.
In lieu of MIPS or a similar system, the Mojito includes Kask's own Rotational Impact WG11 Test certification. In a nutshell, this is an internal protocol adopted by them, based on a wealth of scientific research, which measures the performance of its helmets against rotational impacts.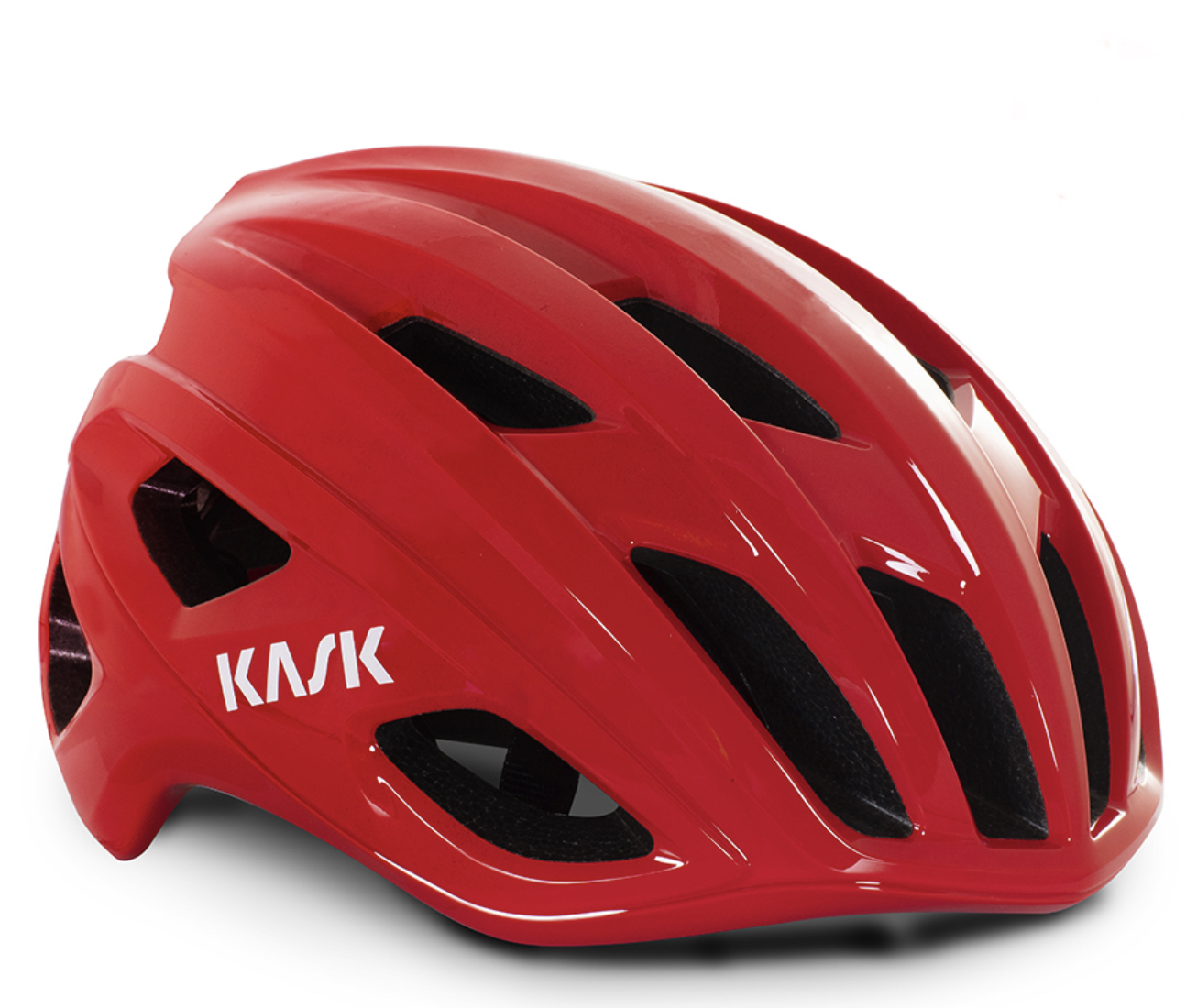 Fortunately we didn't field test (intentionally or otherwise) the level of protection. Instead we have faith in the WG11 standard, Kask's solid reputation, the feel, quality and workmanship of the helmet, and of course its longevity, history and legacy. Weight is an important aspect of comfort, and the medium sized we tested tipped the kitchen scales to 229g.
Similar to other quality Kask helmets, there's the now familiar leather chin strap with it's 'Made in Italy' marking and far, far more comfortable that synthetic webbing style straps found on many helmets.
Overall the Mojito 3 feels more comfortable, more refined and more grown-up version of earlier incarnations. Rather than simply slot in as the latest update of a historical model with a familiar name, it's fair to say the helmet can sit alongside its siblings as a capable and impressive high-end model in its own right.
Summing Up: Smoother and more sculpted that earlier offerings, the Mojito 3 feels great on, offers all-day comfort and very impressive ventilation. It features many of the inclusions of the premium Kask offerings, and just a 10 or so percent weight penalty from say the Valegro, the Mojito 3 will no doubt be a popular model and big seller.
The Mojito 3 is available in six colours—white, black, matte black, grey, fluro orange and the flouro yellow we tested.
Far more modern and 'on trend' than previous versions, the Mojito 3 creates a somewhat of a problem for keen Kask wearers…'Which high-end helmet will I go for?'