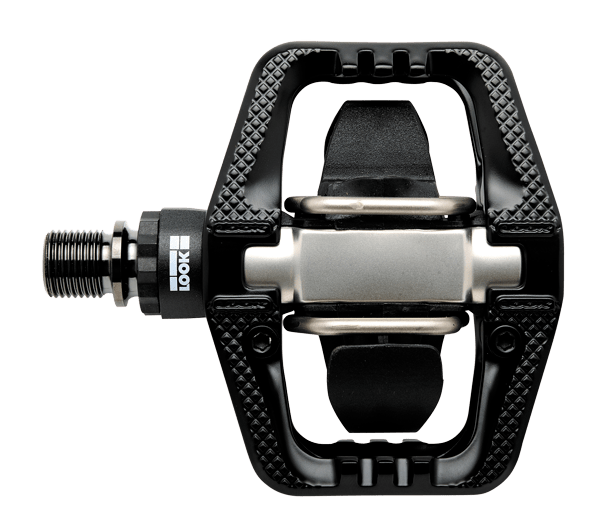 The famous French pedal manufacturer, Look, have come up with a re-think on the standard clipless pedal. Nominally a mountainbike pedal, they are also suitable for cyclocross and road. Available in cro-moly and titanium-spindle versions, they have an injected carbon body and an aluminium surface. The interesting feature of these pedals is that they can be used with a removable aluminium or carbon cage. These weigh 74g for the carbon composite version and 148g for the aluminium. These give a wide platform for stability and are perfect for the budding cyclocross racer. On the road the cage can be removed and run as a lightweight standard spindle, the titanium version weighing 122 grams.
Price: S-Track: $99.95
S-Track Race: $239.95
S-Track Carbon Ti: $369.95
Optional pedal cages available in black or red.
Distributed by Groupe Sportif
www.groupesportif.com