Italian cycling apparel manufacturer Santini have released next-level clothing protection for cyclists, bib knicks that feature protective, gravel rash resistant panels in common impact zones.
We took an exclusive look at the appropriately named Santini SMS Impact bibs at Cycle Closet in Adelaide this week, and were shown the unique product by Santini representative and Australian cycling legend Patrick Jonker.
"In my day it was wool," laughed Jonker, the two-time Olympian, 5-time Tour de France starter and 2004 Tour Down Under winner.
The bib shorts are available in all black with impact zone areas – anti-cut, anti-abrasion Dyneema embedded inserts the hip and back. Light in weight and completely flexible, you'd hardly know the crash protection feature is there said Dale Smith, Cycle Closet store manager and the model who showed us the knicks this week.
https://youtu.be/rPMcp_JA590
Santini describe the patented Dyneema as "the strongest material in the world", it's in fact the material that goes into bullet proof vests and is said to have 15 times the strength of steel. They say it will keep cuts and abrasions to a minimum and reduce the risk of injury.
The bib shorts are made in Italy and expected to retail for around $340.
Talking Kit Evolution With Patrick Jonker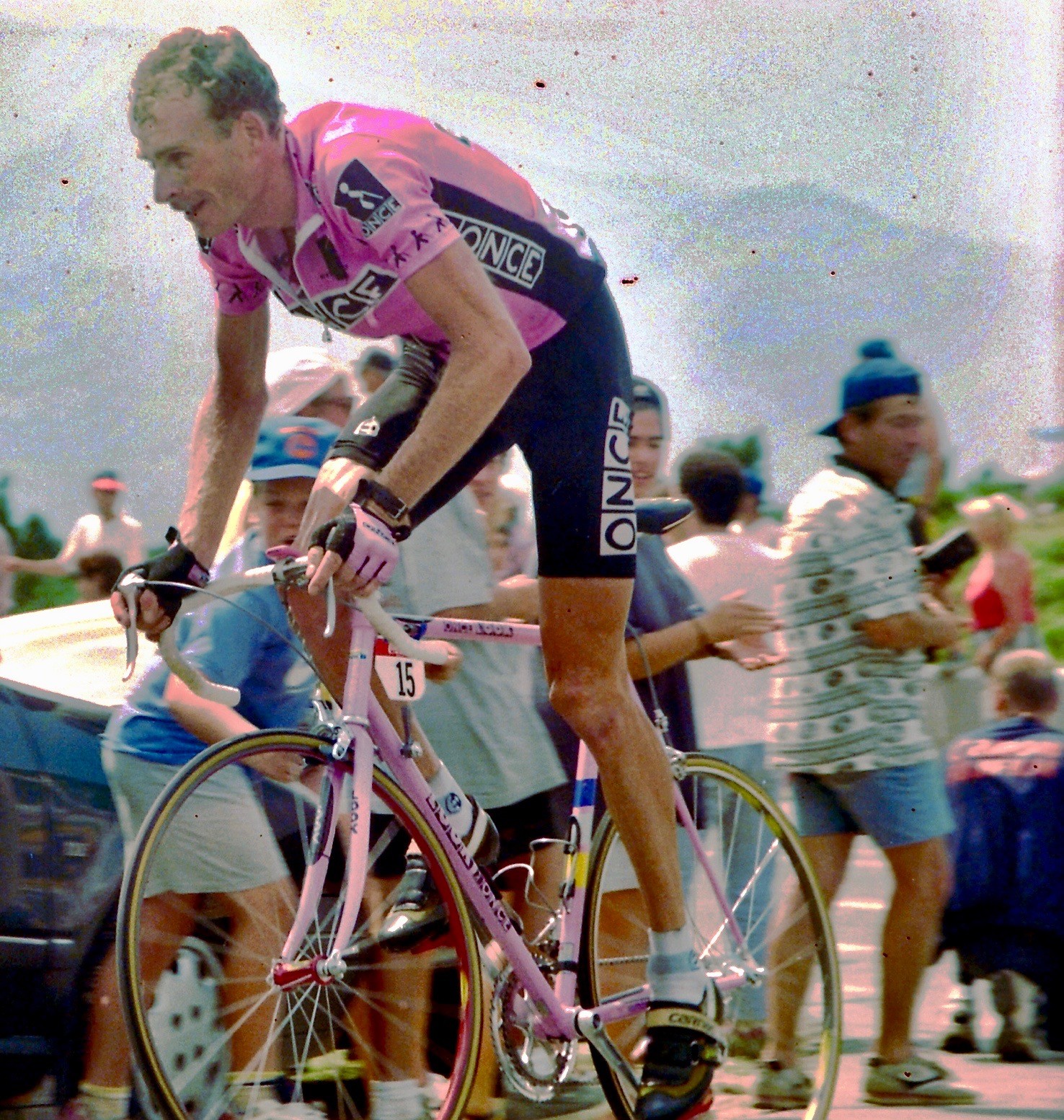 There's not much that Dutch born Aussie cycling legend Patrick Jonker hasn't seen or achieved in our fine sport. To narrow his wide-ranging wins and achievements to a mere paragraph, he enjoyed 4 top 10 Tour Down Under performances – 7th in 2001, 3rd in 2002, 7th in 2003 and overall 1st in 2004. He secured numerous top 10 finishes in some of the world's biggest bike races, was Dutch National Road Champion in 1998, and rode 7 Grand Tours.
The Adelaide local remains a passionate cyclist, works in the industry as a representative for Santini Australia and a number of other high-quality cycling companies, and even has arguably Australia's best-quality bike path named after him – the Patrick Jonker Veloway.
Bicycling Australia were fortunate to recently catch up with 48yo Jonker at specialist cycling apparel outlet Cycle Closet in Adelaide. We started by asking his thoughts on the dramatic advances in cycling kit.
"I must be getting old," he said with a laugh. "We now live in an age that when, if you have a crash, your knicks don't tear and there is no road rash to boot," he continued, referring to and showing us the Sanitini Impact Dyneema panelled bibs.
"I started racing in 1982 when woolen knicks and braces were the norm," he said. "Braces were most important to keep the shorts up – especially if it was wet those braces actually saved you from your shorts dropping down to your knees due to the extra weight! Nowadays if it rains the water doesn't penetrate the fabric – it rolls off just like off a ducks back … wow times have changed," he said.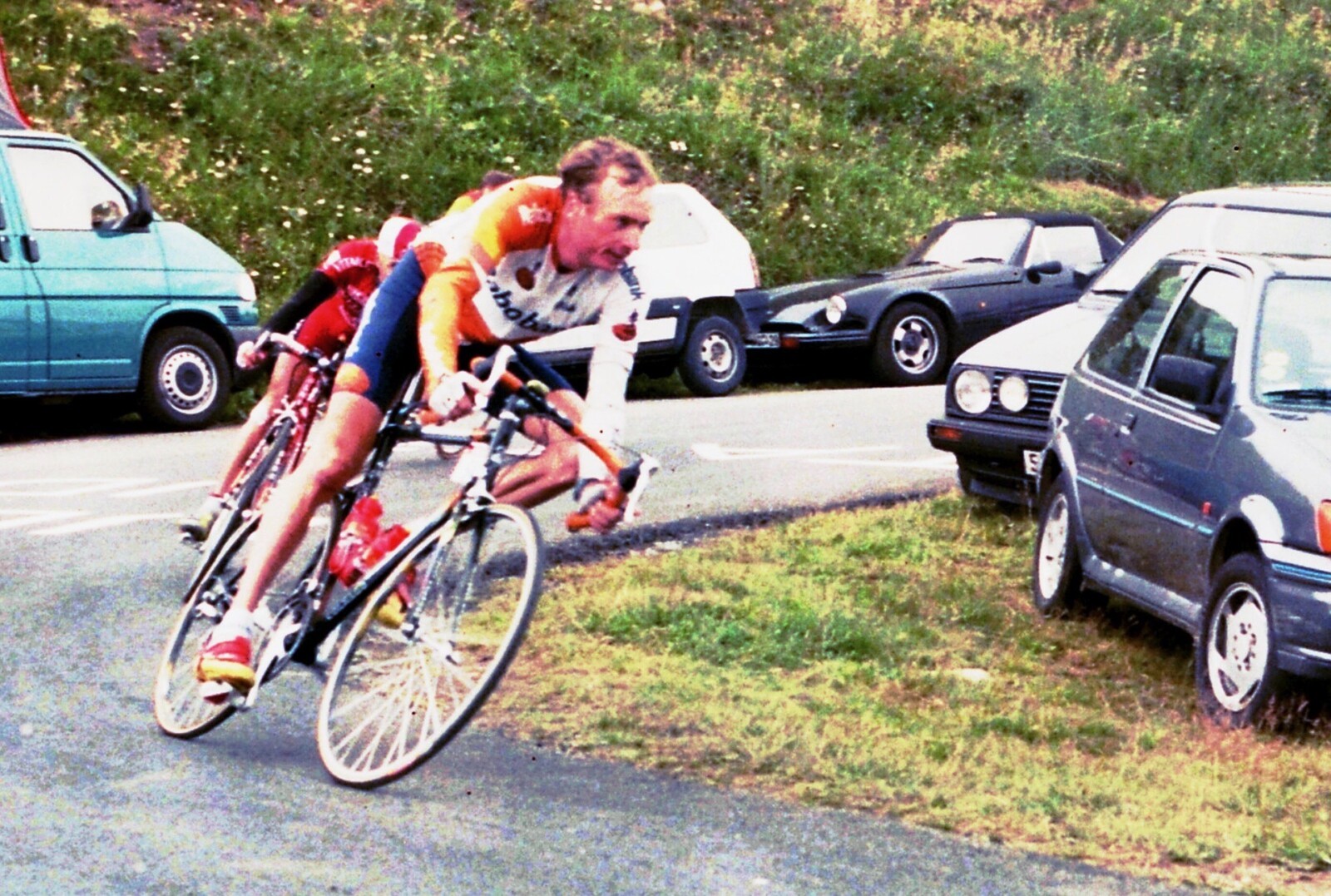 Jonker said rider comfort had come ahead in leaps and bounds, particularly with the advancement in materials.
"If it's freezing cold only a couple of layers are required as with the space age fabrics that have evolved cycling in all weather conditions has changed forever," he said.
Discussion Heads South
The conversation heading south, so to speak, Jonker spoke of the knicks and saddles he rode and raced upon in 80's and 90's.
"The chamois weren't great," he exclaimed. "A very very thin piece of leather that you had to lubricate before your ride with special chamois cream or it would tear up your bum real bad," he said.
"Now days the Santini chamois has a porous gel layer along with 100s of tiny holes making it breathable and extremely comfortable to wear – 8-hour rides are no longer an uncomfortable experience."
"The knicks and jerseys were heavy and not great to wear on hot days. It was during the mid 80s that I first used lycra and we hated it initially … it felt as if were riding naked."
"It took some getting used to but I can still remember my first pair of Santini lycra bib knicks it was the day I threw away my collection of braces for good and moved on to a new era."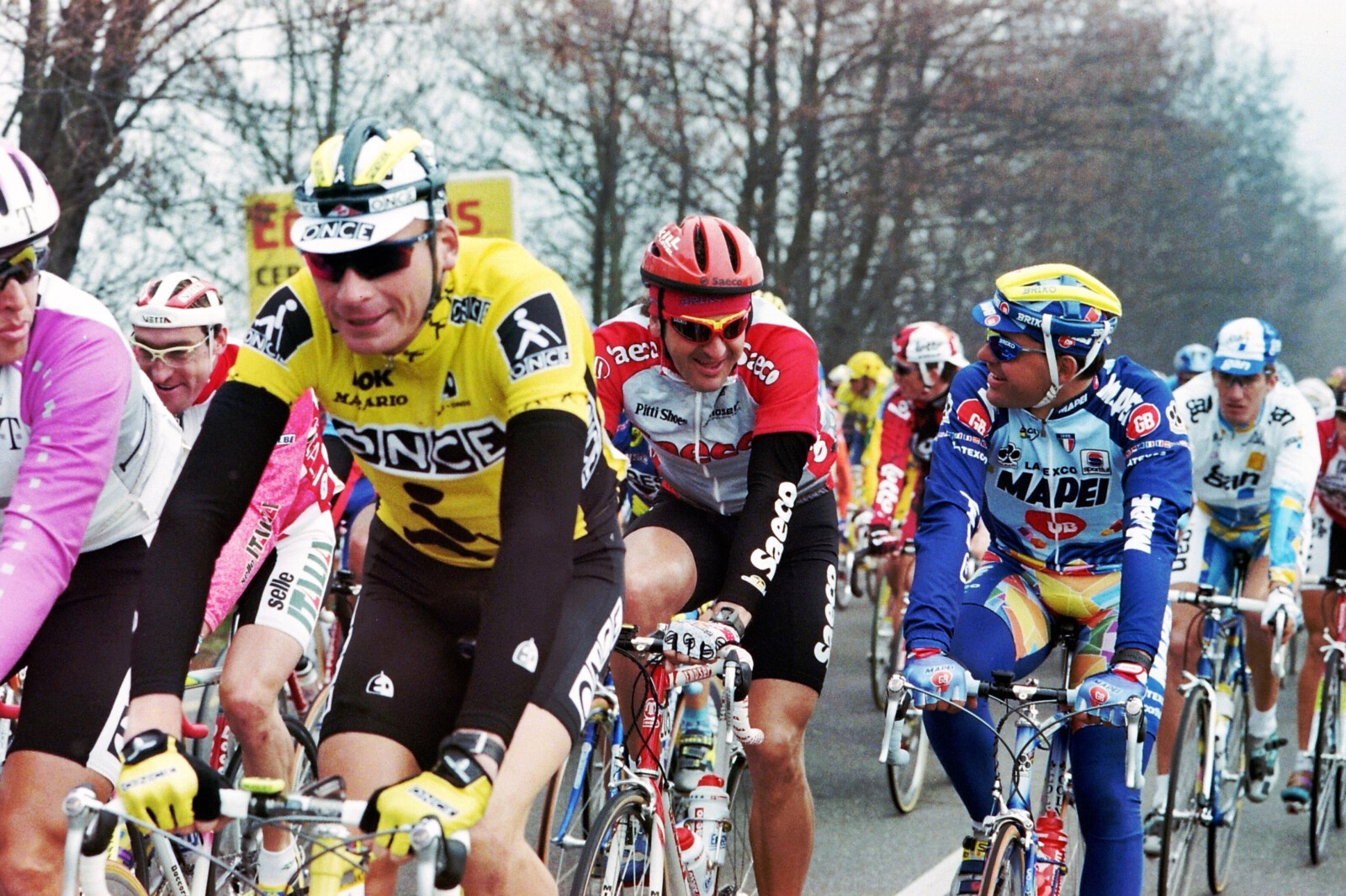 Kit & The Advent Of Chest Waxing!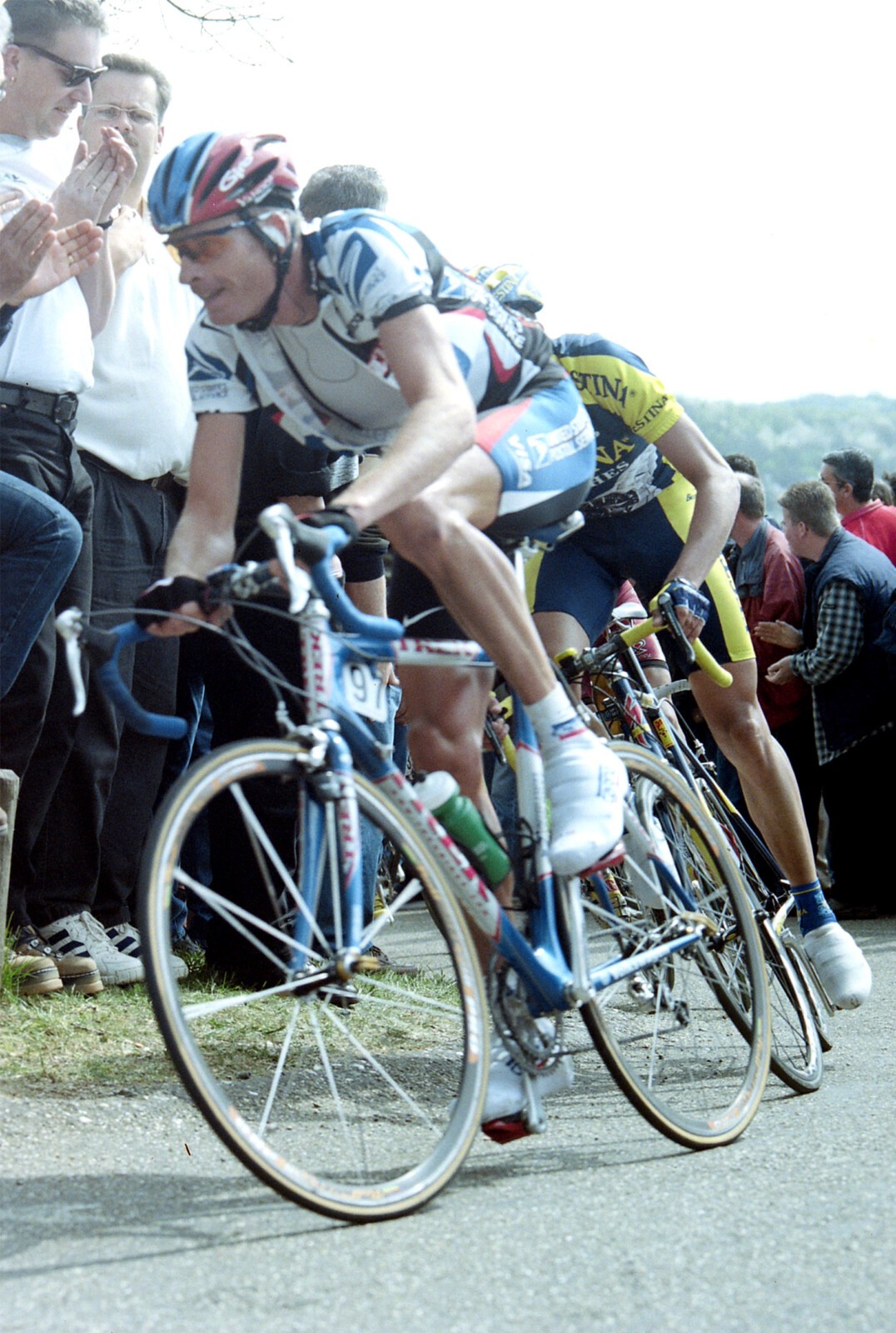 Jonker said at his first Tour de France in 1994 the team didn't have full zip jerseys, it wasn't until 95-96 that full zip jerseys made their way to the peloton.
"And I think that's when chest waxing become fashion coincidently as well," he said with a laugh.
"Fast forward to 2017 and with technical clothing companies such as Santini experimenting with new fabrics and treatments it's a whole new world. Yep, times have changed for the better and who knows what the future holds will we some day have protective clothing that could save our bones from braking during severe crashes?"
Jonker concluded by saying that with clothing companies exploring the limits of technology, absolutely anything is possible.