The weather is warming and summer 2022/23 has arrived. For many riders it's time to think about new gear and several important factors come into play when we're looking to renew or upgrade summer cycling kit.
Australia has one of the highest rates of skin cancer in the world so UV protection is an absolute must.
Ultraviolet radiation can affect and damage all areas of the body and particularly the areas receiving the most consistent exposure – the nose, cheeks, top of the hands, back of the neck, front of the thighs and back of the legs.
According to the Cancer Council, each year in Australia –
skin cancers account for around 80% of all newly diagnosed cancers
the majority of skin cancers are caused by exposure to the sun
the incidence of skin cancer is one of the highest in the world, two to three times the rates in Canada, the US and the UK.
With that in mind, high-quality UV-rated jerseys and bib shorts plus gloves, cycling caps and of course quality sunscreen are an absolute must, not just in summer but year round as well.
Now the serious stuff is out of the way it's time take a look at the latest kit for the summer of 2022/23.
Castelli's Velocissima 3 Bib Shorts
Great for a long ride or a quick hour workout. The fabric is a high-modulus Lycra that feels dry while providing the right amount of compression.
The bib straps are stretchy enough that you can pull the short down for a pee break without removing your jersey and bibs. The floating construction allows you to cross the straps on the front or the back.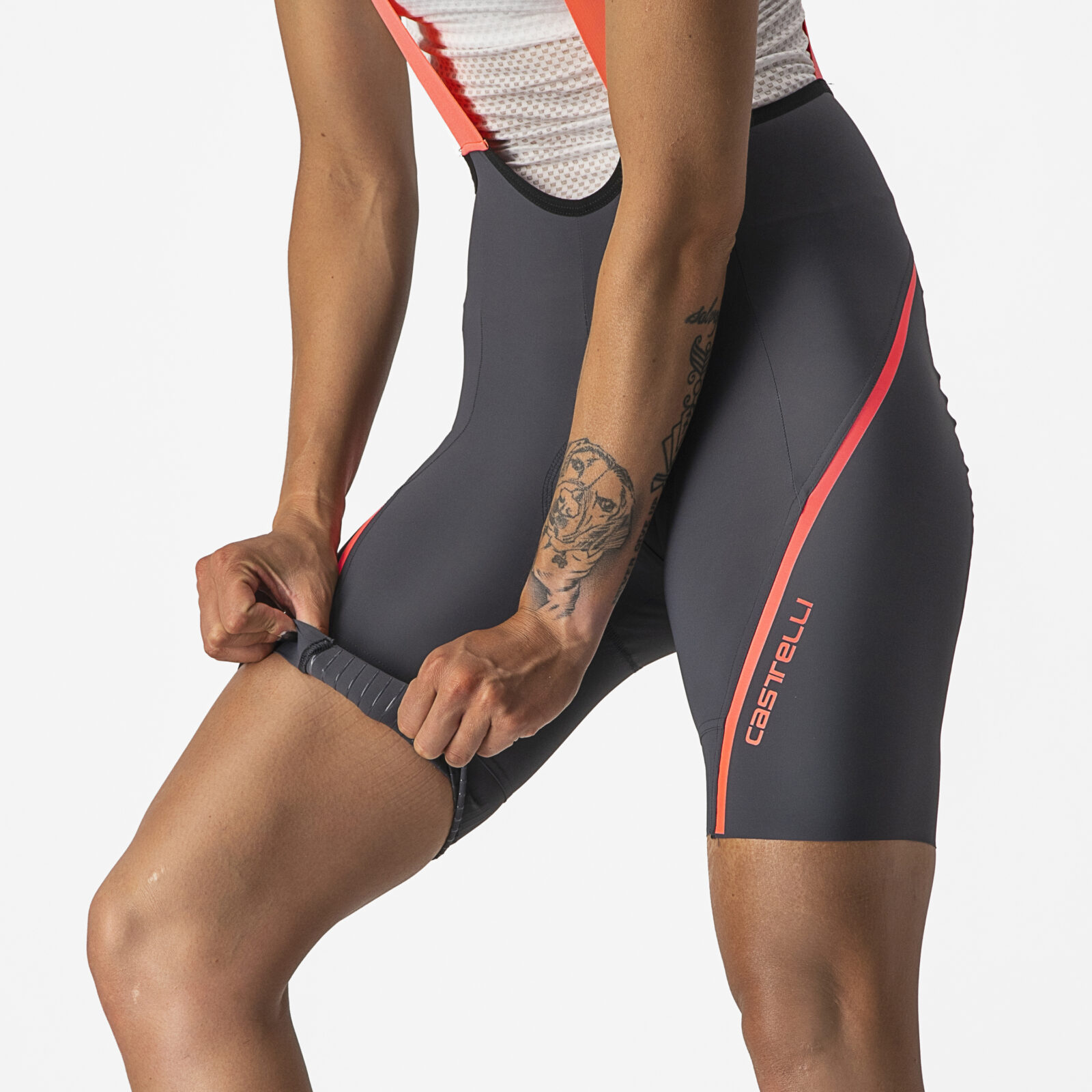 The womens-specific KISS Air2 Donna pad will keep you comfortable without being too bulky.
The Velocissima 3 Bib Shorts retail for $175 and you'll find them at your nearest Castelli stockist.
Castelli Classifica Jersey
Castelli's Classifica jersey is ideal for those days when you're not racing the clock but simply clocking the hours in the saddle.
You want to be comfortable and look good, and Castelli engineered everything but speed into this jersey.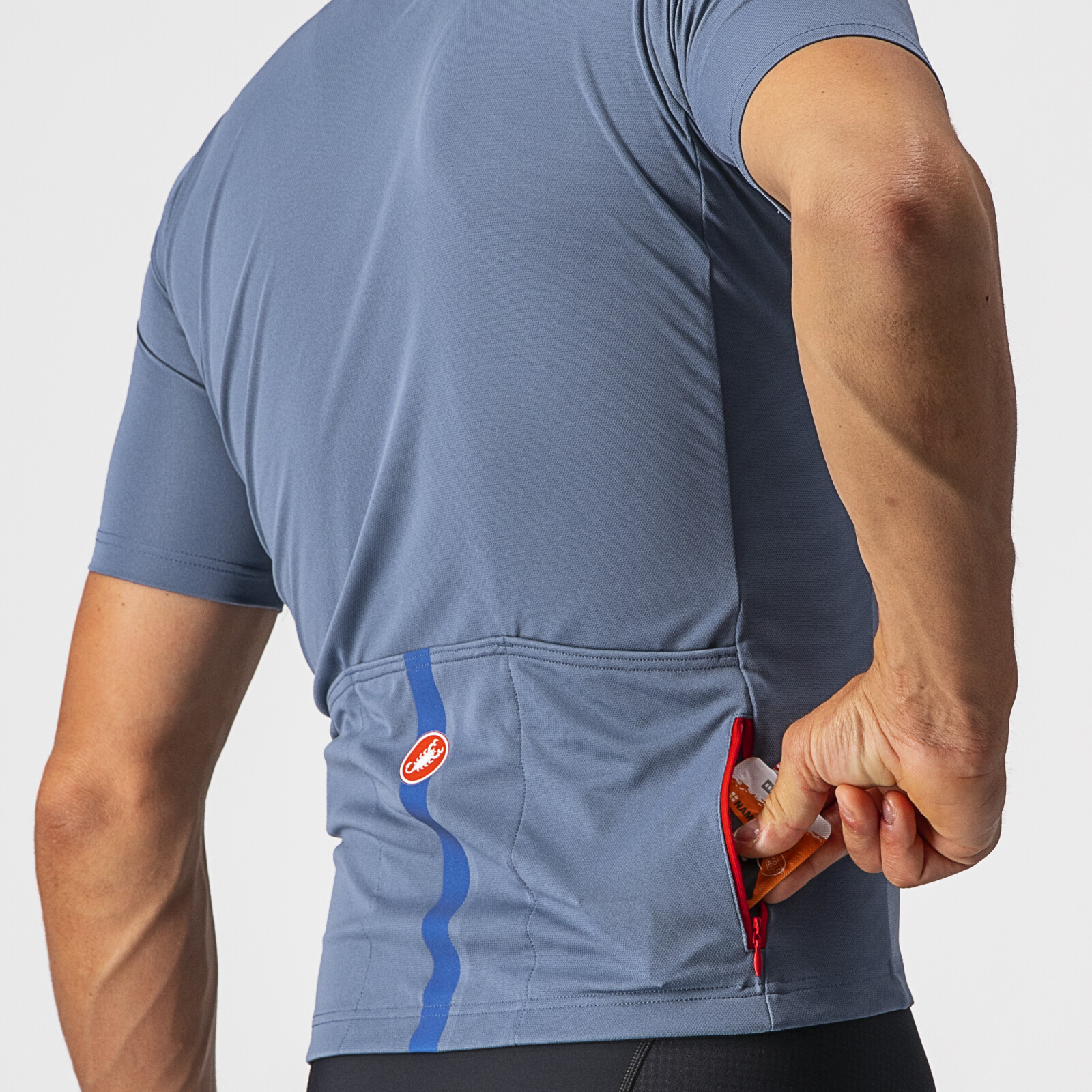 It uses a new cross-dye fabric to give the Classifica richer depth of colour to the shoulders and sides on an otherwise solid-coloured jersey. Since it's made for long rides, Castelli added a zippered pocket to keep your valuables safe. The fit is close to body for comfort but not as revealing as that of race pieces.
Competizione Bib Shorts
Castelli made this short to incorporate as much technology as possible from its top-of-the-line pro-level race shorts at a more accessible price. And although it's certainly capable of weekend racing, it's also a great comfort performance short, even if you never pin on a number.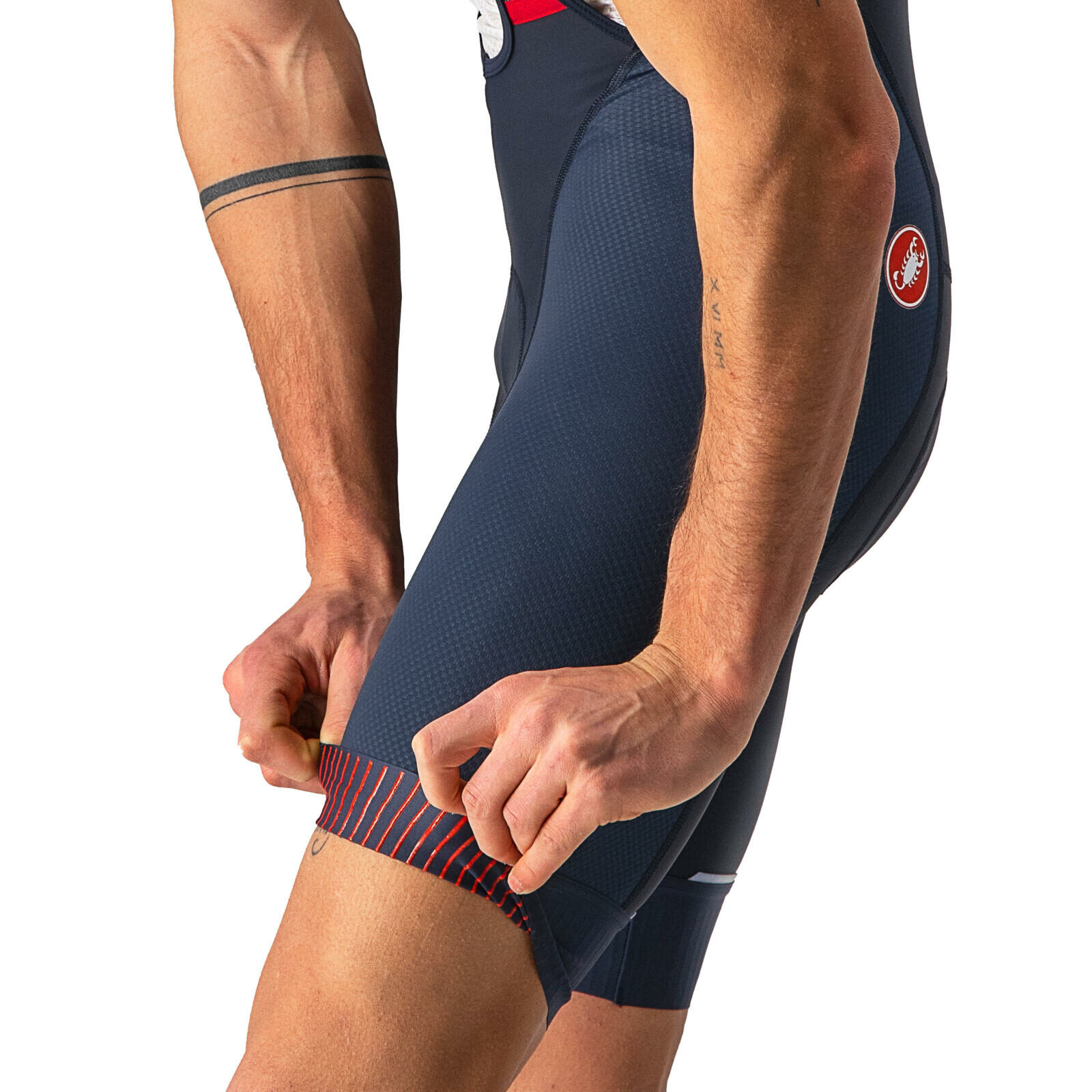 This is the short that brings the best of Castelli's know-how in building comfort performance shorts into an accessible product in your cycling wardrobe.
Competizione Bib Shorts $175 – at your local Castelli dealer.
Anima 3 Jersey
The name Anima means soul in Italian, and that's what this jersey captures. It means getting the little details right, like perfect fit, soft, quick-drying, stretchy fabric, an easy-sliding YKK zipper, and Castelli's innovative drop-tail pocket construction. The styling is clean and lets the details make it special.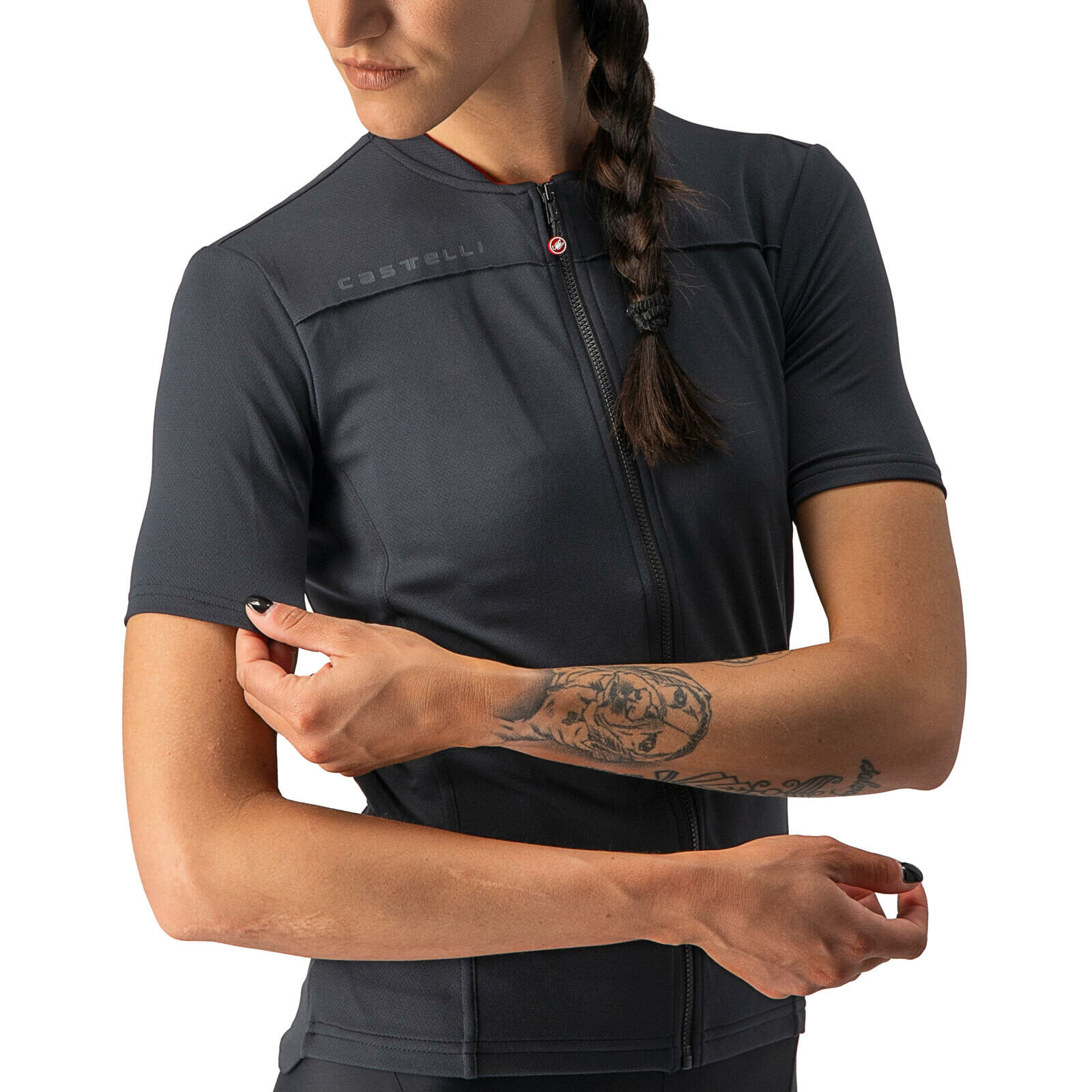 The Anima 3 Jersey retails for $139 and is available at your local Castelli dealer.
For more on Castelli or to find your nearest dealer visit www.echelonsports.com.au
Jakroo Custom Cycling Kit
Gold Coast based Jakroo is leading the way in custom apparel with high-end, technical products, a two week delivery and no minimum orders. Jakroo offer a wide range of products, perfect for the average weekender, all the way to the elite-level athlete.
Shop now at www.Jakroo.com.au and experience two ways to design your own kit. Choose between the DesignLab online design tool or 'ProDesign' option, with an assigned account manager and pro design assistance.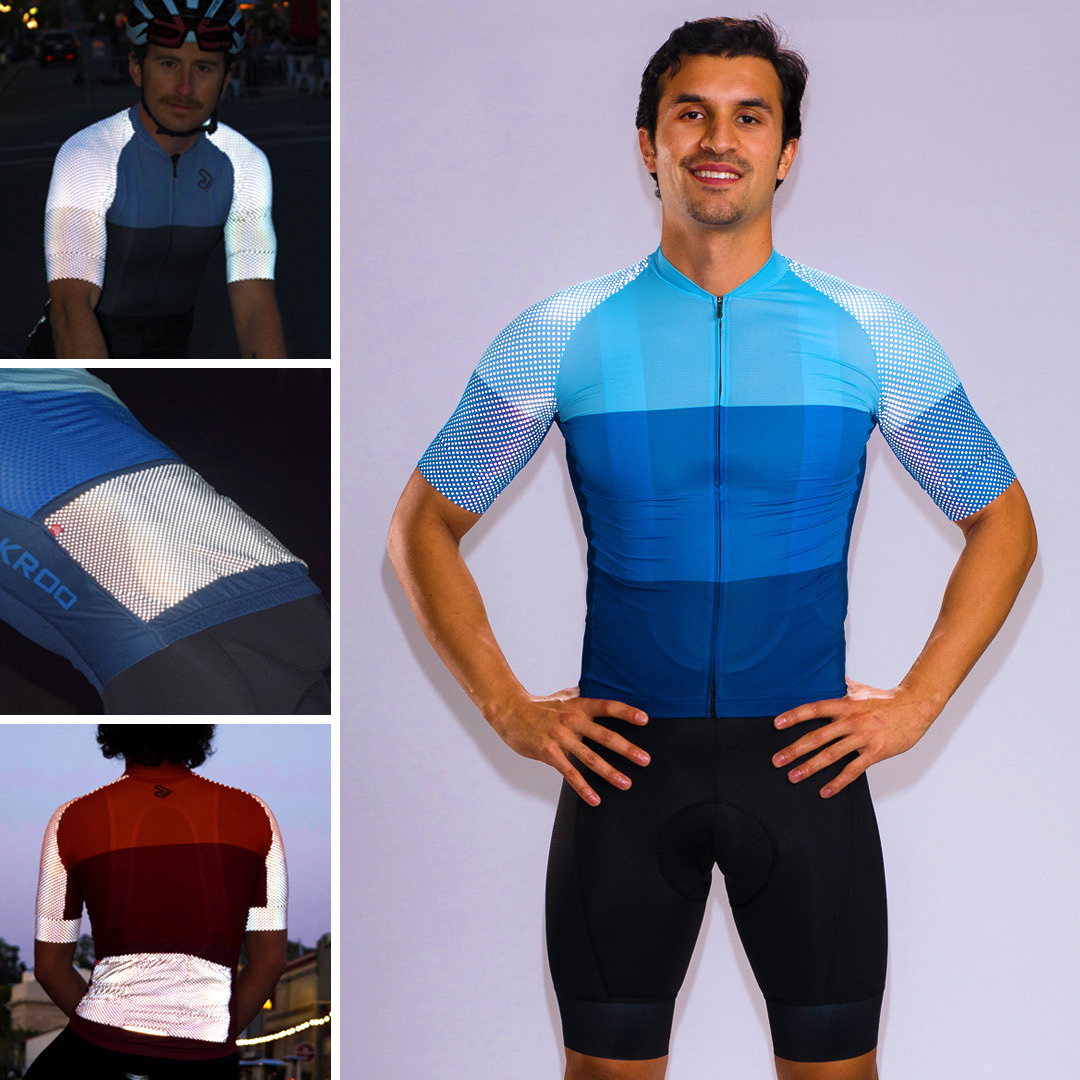 Lumen Pro
The LUMEN PRO has all the same performance features of the Nova Pro, with reflective dot material applied across the back pockets and sleeves of the jersey, ensuring visibility from most angles. Be seen and stay safe! The Lumen technology can also be added to their other cycling products.
Solar Pro Bibs
Built with competitive cyclists in mind, the SOLAR PRO is pure performance and style. This custom bib short is constructed from MITI Italian fabrics, with wide format Swiss 7.5cm power band grippers and a laser cut articulated mesh bib brace.
The SOLAR PRO includes a professional grade Italian Bormio D20 5+ hour rated chamois, or choose the upgraded Road Space chamois offering nine hours of riding comfort from Elastic Interface.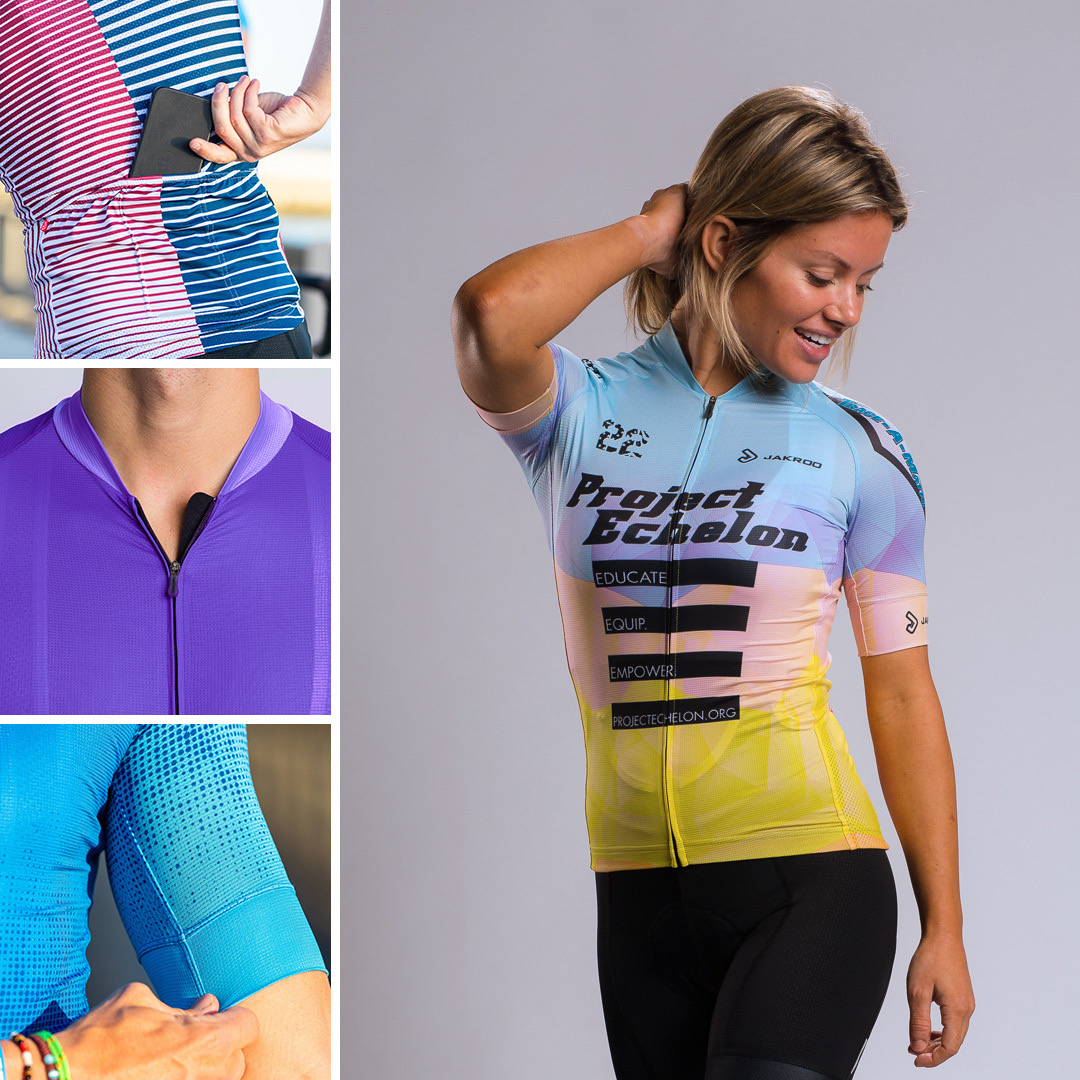 Nova Pro Race Jersey
The NOVA PRO is the go-to jersey for riders looking for superior performance. Featuring a streamlined fit and lightweight Italian fabrics that wick away sweat, keeping you cool and aerodynamic. Features include a tapered collar, rear pocket layout (with a security zippered pocket perfect for keys or money).
Echelon Race Suit
The ECHELON race suit was born from professional riders' input and testing. The lightest and most breathable Italian fabrics are used, with extended legs and sleeves for aerodynamics and fit. Jakroo's floating rear pocket design keeps mobility, while lying flat when empty.
A professional grade Italian Bormio D20 5+ hour rated chamois is used, with option upgrade Road Space chamois offering nine hours of riding comfort from Elastic Interface.
For full details and pricing / order options visit www.jakroo.com.au
Tineli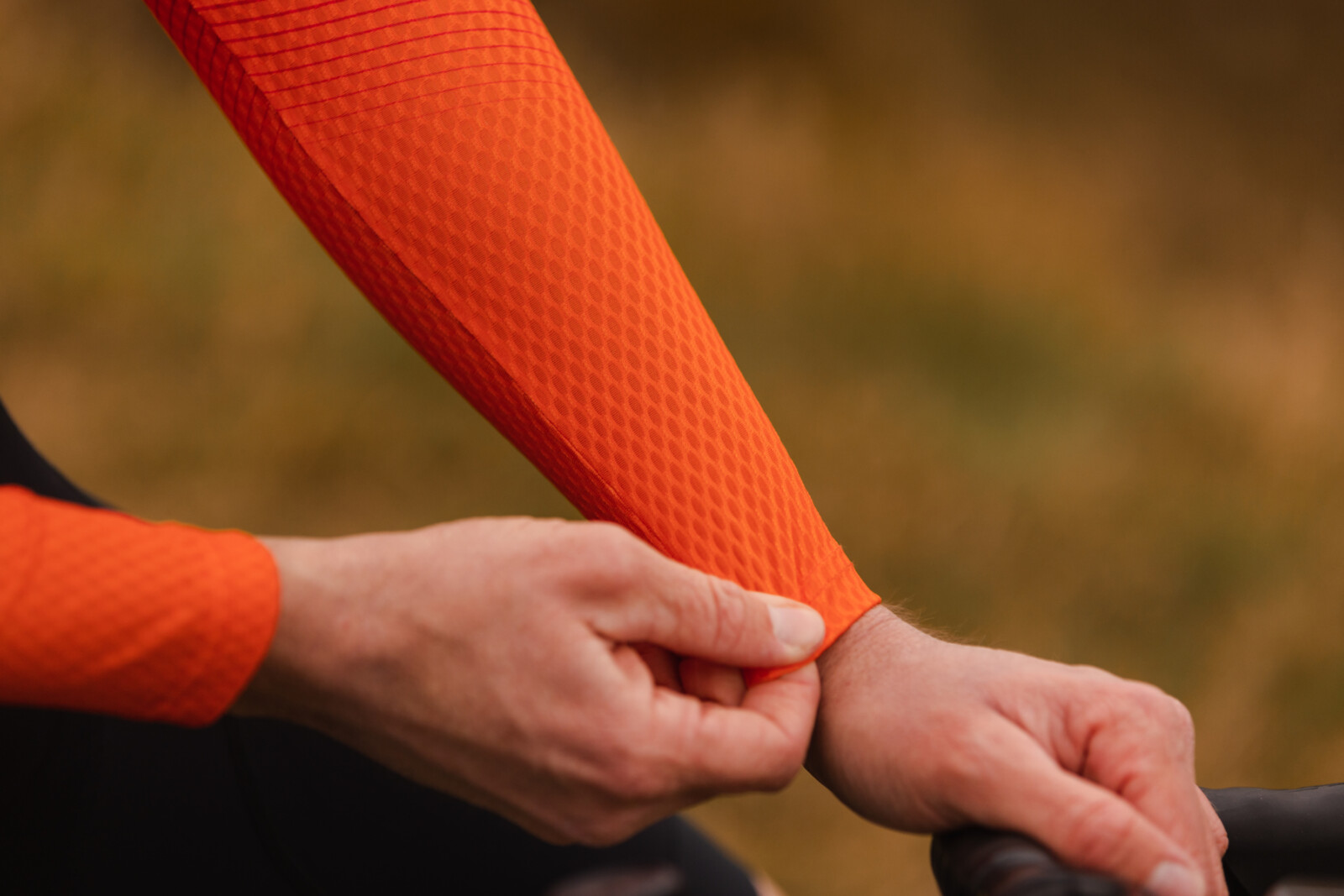 One of the longer-serving specialist cycling kit manufacturers, Tineli was started in New Zealand in 2005. You see the name everywhere, they remain a popular and prominent kit company and serve the road cycling, mountain biking and triathlon community by using the highest quality garments with head turning designs.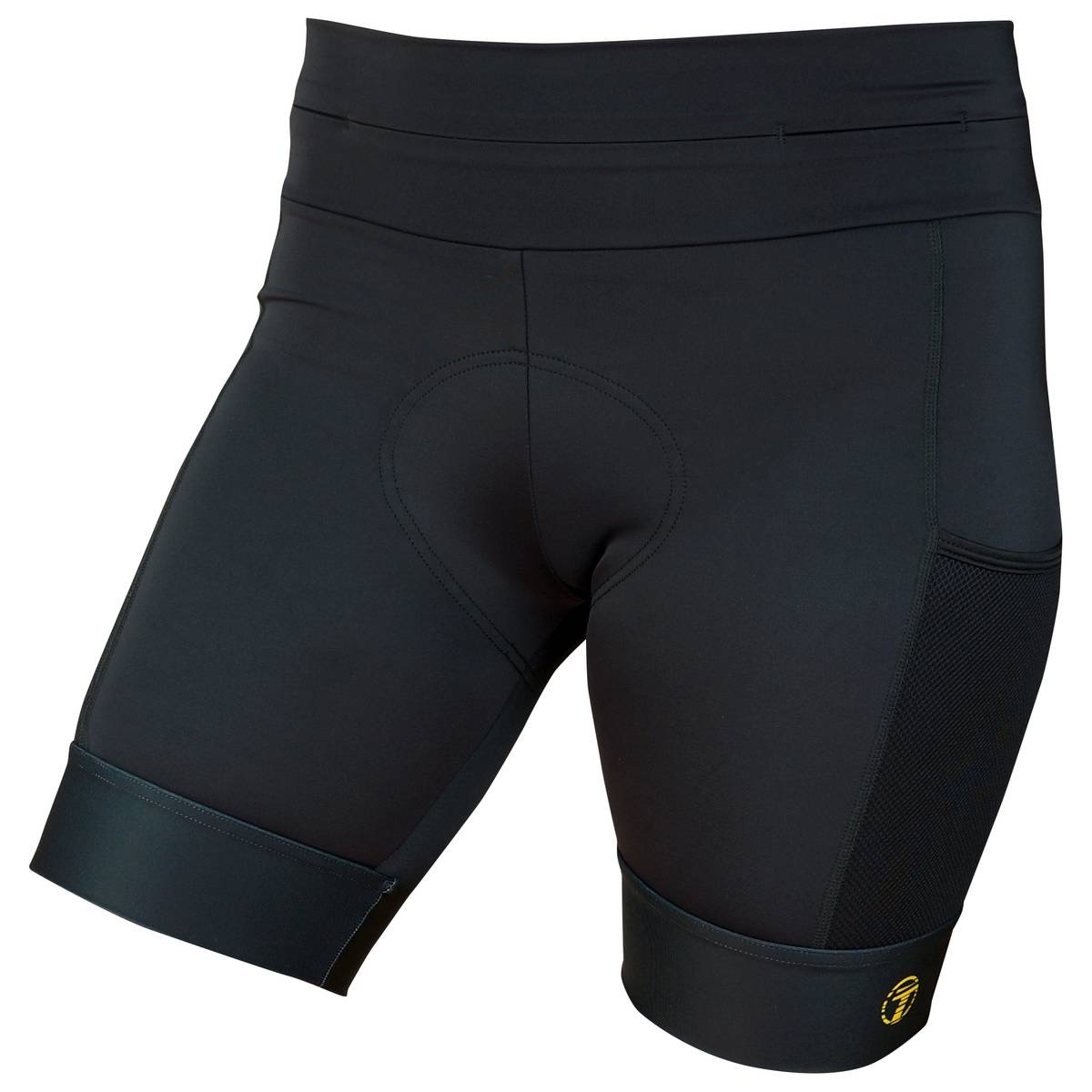 Tineli now has offices in Australia, New Zealand and the UK, and deliver garments to riders around the world.
In this guide we feature the Tineli Pro Elite Core Bibs with Power Straps and Platinum chamois designed for road cycling and mountain biking, sizes from XS to 3XL.
With the weather warming up, the Women's Core Adventure Shorts will also be popular. They have a large storage capacity and offer a high level of comfort while you're doing outdoor activities.
For more – including pricing – visit www.tineli.com.au
Cycology
8 Days Men's Jersey and Bib Shorts
Blue skies. Hot sun. Melting bitumen. Sounds like an Australian summer. Cycology kits are made for these conditions.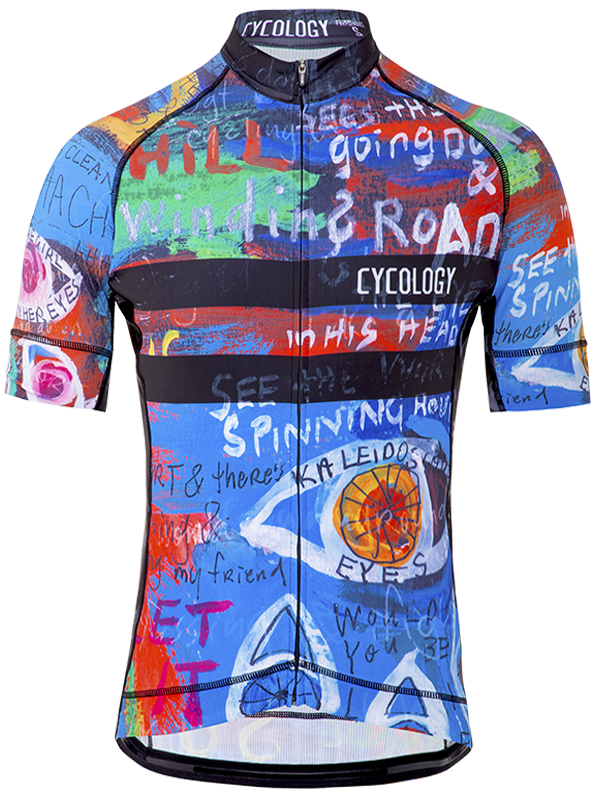 8 Days Men's performance jersey and bib shorts are some of the most popular designs in the large range of Cycology technical clothing. This graffitied artwork came from Sarina, Cycology designer, while she listened to the Beatles with paint brush in hand.
The jersey is a close fitting garment with plenty of stretch and UPF 50+ rated so you won't fry in the sun. 
The matching bib shorts use a high quality chamois and light weight 4-way stretch fabric. Matching socks, gloves and cap also available in the 8 Days design.
Secret Garden Women's Jersey and Bib Shorts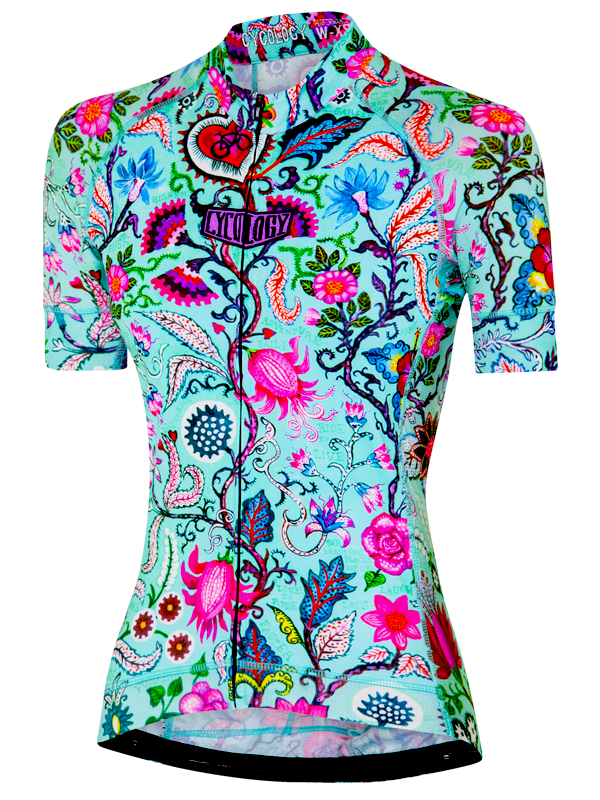 Be seen and be safe. Key design pillars at Cycology. This hand drawn design was inspired from all of Nature's earthly delights. Rich colours on this short sleeve jersey contrast to make you standout. Safety and fashion meet in this design, making it a classic best seller in the Cycology range.
Complete the look with the women's logo bib shorts. Made with a female specific chamois and lightweight 4-way stretch fabric. Match any Cycology jersey with these comfortable black bib shorts. Secret Garden socks, gloves and cap also available.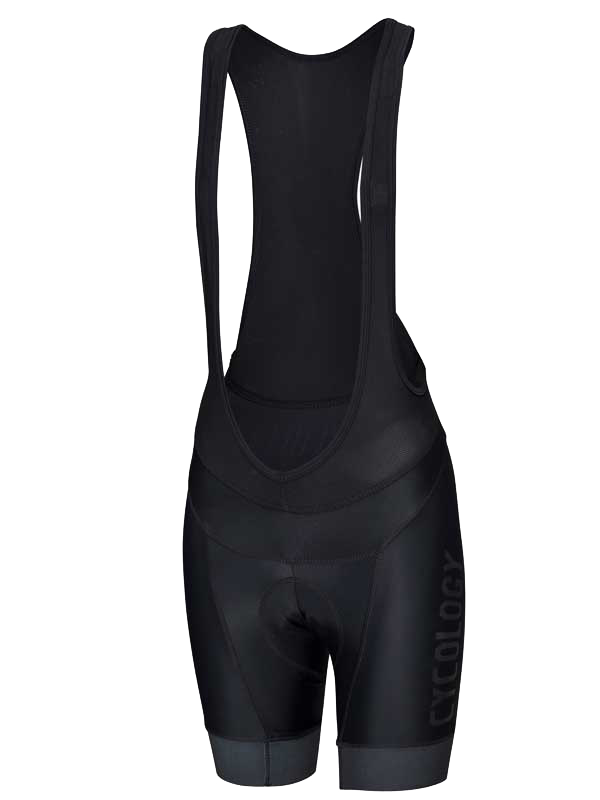 8 Days Men's Performance Fit Jersey – RRP $129.95
8 Days Men's Bib Shorts – RRP $149.95
Secret Garden Women's Performance Fit Jersey – RRP $129.95
Cycology Women's Logo Bib Shorts – RRP $149.95
Where to buy: www.cycologygear.com
Primal Wear
Alitios Etheros Cycling Jersey
When you don't believe in making compromises over style and performance, you end up with something that not only turns heads but also breaks records.
With meticulous attention to detail, Etheros bridges the gap between the ultimate race-day jersey and the comfort of an everyday training day kit.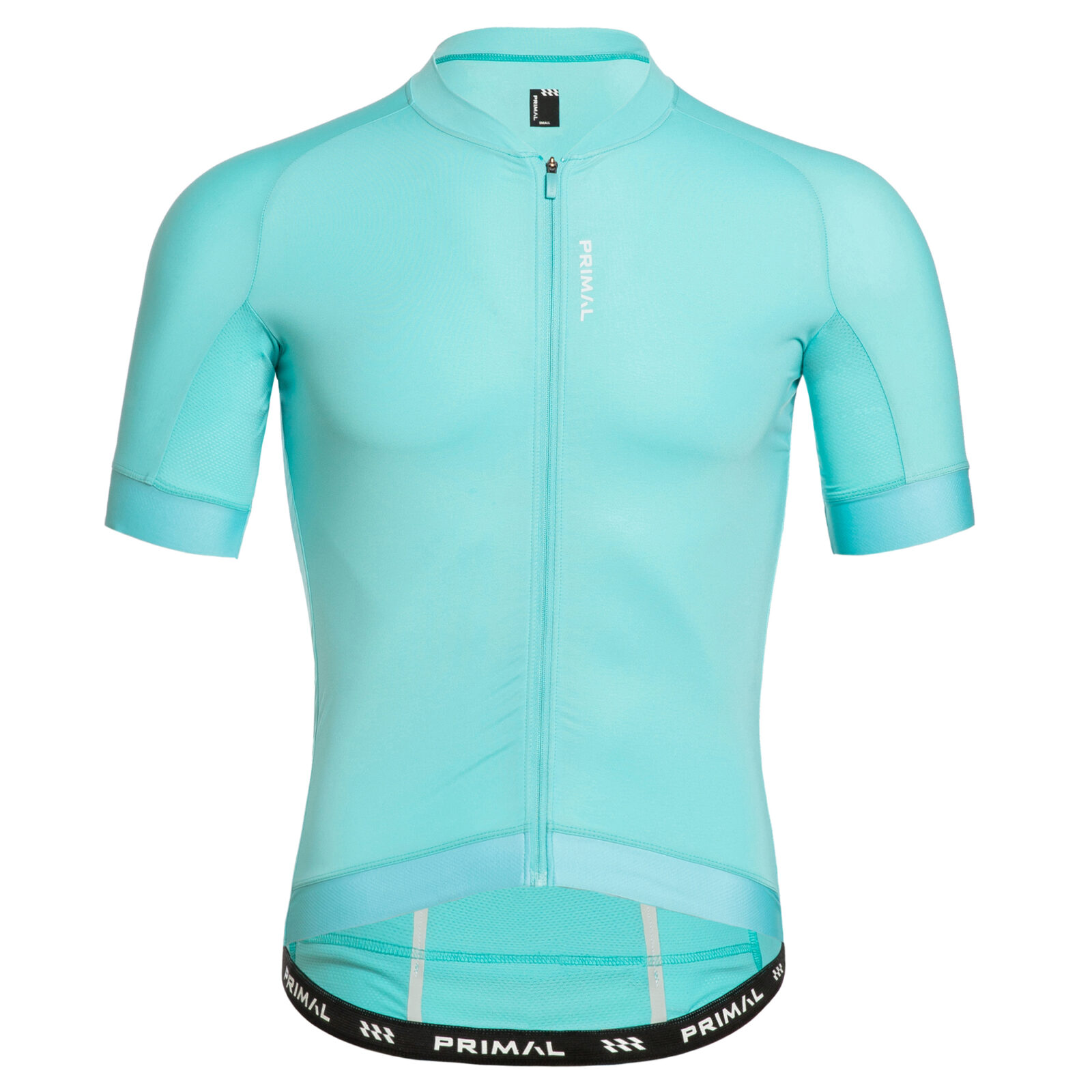 Compressive and aero yet breathable and light, Etheros combines all your favorite elements of a race-ready jersey with comfort that lasts all day.
Etheros was engineered to be the fastest kit in your collection.
For pricing and sizing visit www.primalwear.com
Alitios Etheros Sleeveless Base Layer
The Etheros Baselayer uses AVATAR, a 100 per cent recycled fabric by the Italian Mill EFFEPI. This is a GRS-certified polyester, made by recovering and transforming post-consumer waste water bottles into one of the best fabrics in the world.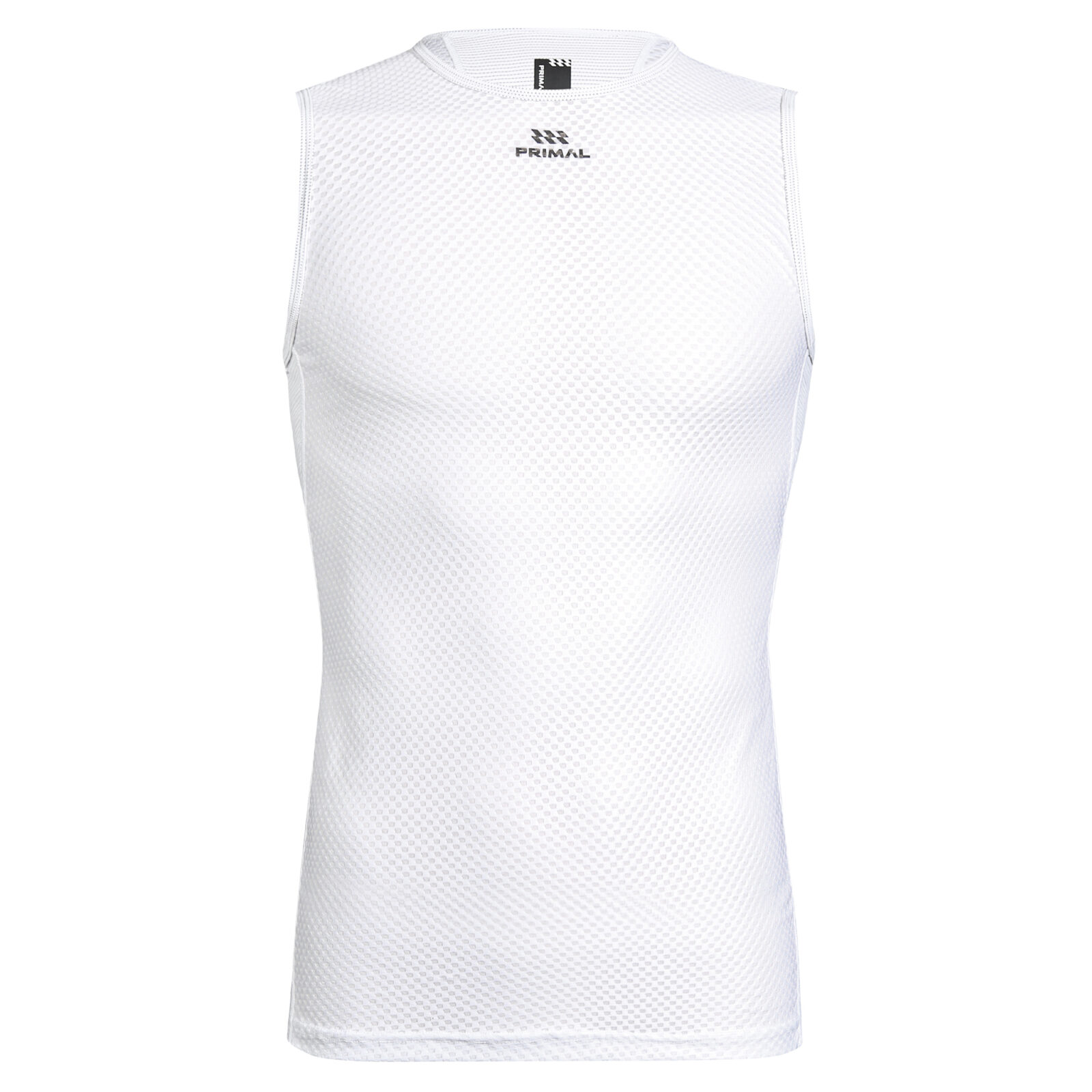 For an added layer of breathability and insulation, the dual-purpose of the Alitios base layer serves the ultimate goal of providing you with maximum comfort for your ride. Made from recycled fibres and an N29 Copper Mesh, this base layer regulates your temperature and encourages blood flow, all while combating odour.
Available at primalwear.com
Alitios Limited Edition Navy Etheros Bibs
Equipped with single-piece MARC Laser Perforated Bib Straps and race-ready HX8 Chamois, Etheros is designed for lasting elite performance that endures past the double century mark.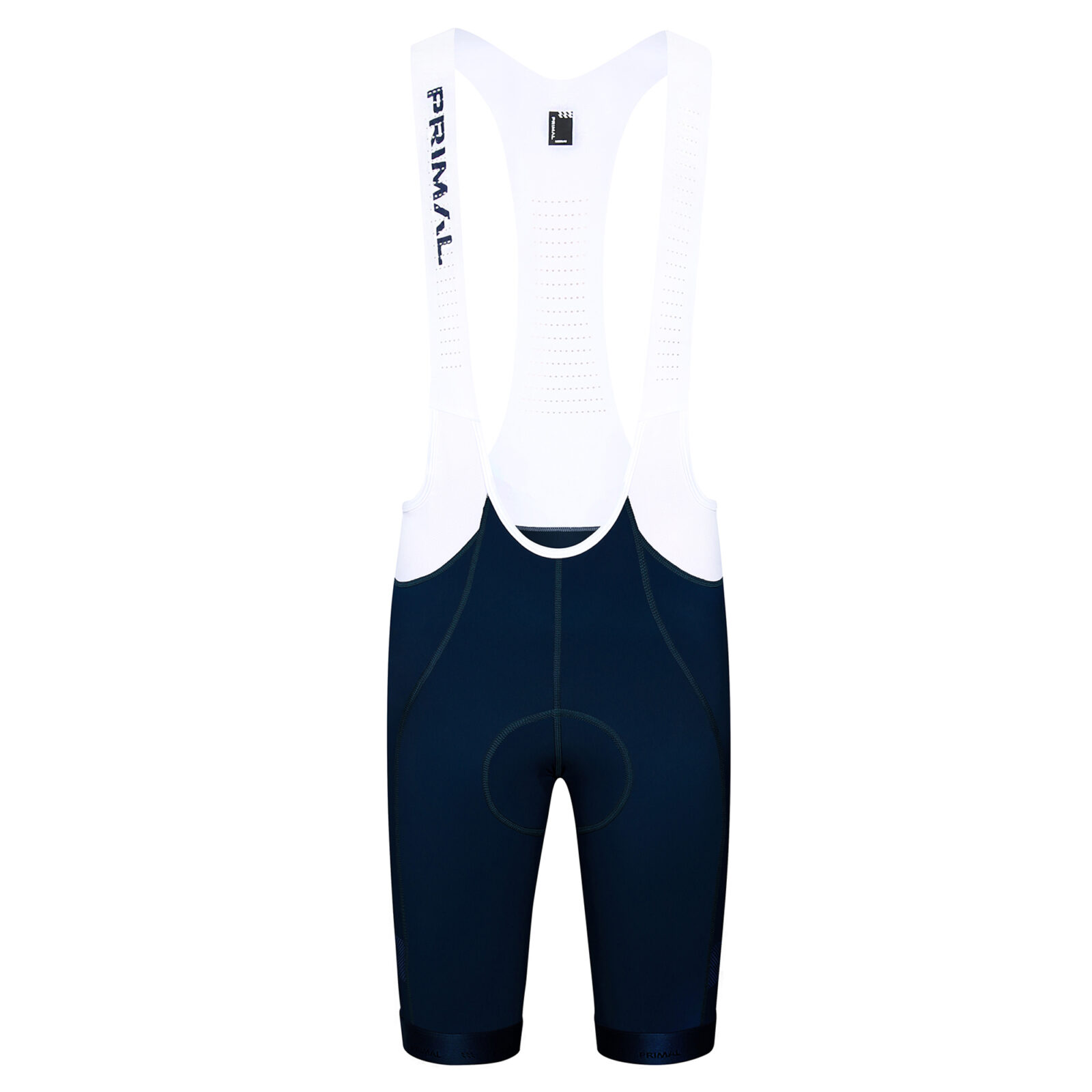 Sitting at the pinnacle of premium performance is Etheros Special Edition; equipped with the newly introduced, race-ready TMF F130 chamois, an aero 3D fit, and extended grippers for a locked-down riding position. Etheros creates new opportunities for riders to unlock their full potential. Using their most supportive and compressive fabric yet, Etheros reduces the buildup of lactic acid in the legs along with improving overall performance by reducing muscle strain.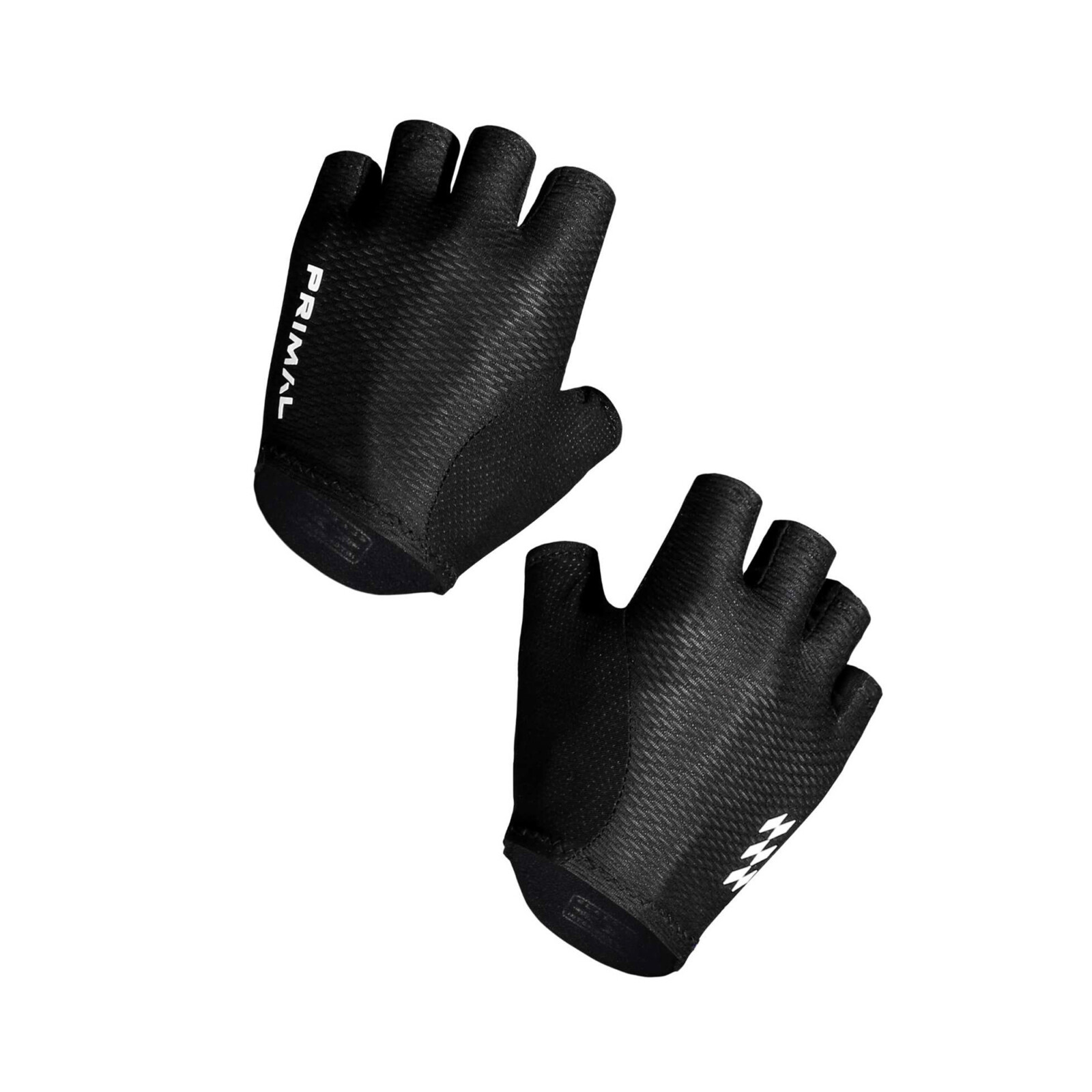 For latest pricing and to order visit www.primalwear.com
Alitios Black Short Finger Glove
For Alitios gloves, no detail was too small because the ultimate riding experience comes from gloves that protect your hands all day, no matter what the conditions.
The Alitios Seamless Short Finger Glove is light, airy, and effortless to ride with, making it the ultimate companion. Built around the award-winning Elastic Interface Palm, Alitios redefines the meaning of the phrase "fits like a glove."
For more on the gloves and all Primal Wear products visit www.primalwear.com