Here at Bicycling Australia we are big fans of cycling eyewear company BZ Optics.
A genuine Aussie success story, BZ Optics is the brainchild of Sydney-based cyclist Scott Birdsall and Gold Coaster Kevin Barr, a surfer and sailor with 40 years experience in the action sport and sunglass business namely with highly-respected marine and bluewater eyewear brand Barz Optics.
The first company to release specialist bi focal photochromatic sunglasses for cyclists, the idea was born from difficulties in reading the digits of Scott's cycling computer while out riding, and the small print on his watch while running without the need to switch to reading glasses.
Scott and Kevin contemplated this significant issue, and the fact that in times of low light such as early mornings an athlete requires a more complex photochromic lens with more applications.
Good Things Take Time
Twelve months of world-wide research went into creating a photochromic lens with optional bi focal inserts and eventually a solution was discovered. The world-first lens was then sent to Kevin's frame manufacturer to develop an ultra lightweight cycling frame adaptable for all face shapes and sizes and for comfort under a wide range of conditions.
The resulting BZ Optics cycling sunglasses – the model that has become hugely popular among riders, features a lightweight flexible frame, dual moulded non-slip temples, an adjustable non-slip nose piece for comfort and an adaptable fit making them ideal for a wide-range of face shapes and sizes.
https://youtu.be/dJWA4HnEsjU
Another of BZ Optics key features are the small clips that allow effortless lens changes and security once the lens is in place.
BZ Optic's PHO model photo chromatic bi focals, the company's most popular and revered product, start perfectly clear as a Category 0 lens in no light and darken to Category 2 in full sun. They are available in lens magnification options of +1.50, +2.00 and +2.50.
The Pho range is available in a wide range of colours combinations – take a look at the video to see a selection of the options.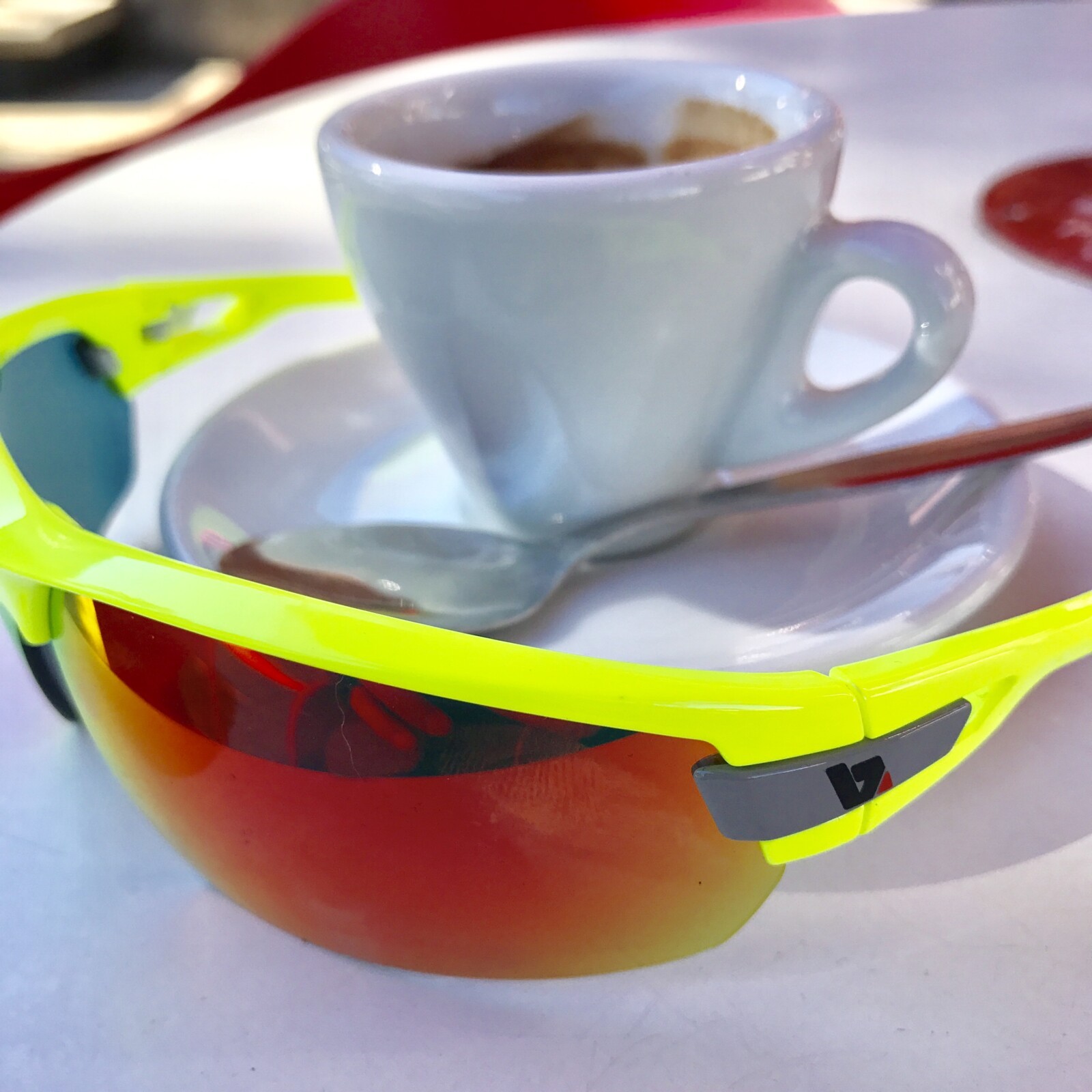 Independent User Review
As stated earier, Bicycling Australia are big fans of BZ Optics. Like many riders around Australia and the world we've found these to be a versatile, functional, convenient and stylish product. But don't just take our word for it – here's feedback from keen cyclist Simon Stead who's worn his BZ Optics bifocals for the past 12-months and in that time covered more than 17,000 km on the bike!
Dear Scott & Kevin,
I always like to give things a good test before giving an opinion. It's now over a year since my glasses arrived, so I think it's time I gave you mine.
I log around 17,000kms on my bike(s) annually, and for the past year these glasses have been on every km, so they've had a reasonably thorough test.
The positives, and there are mostly positives, include –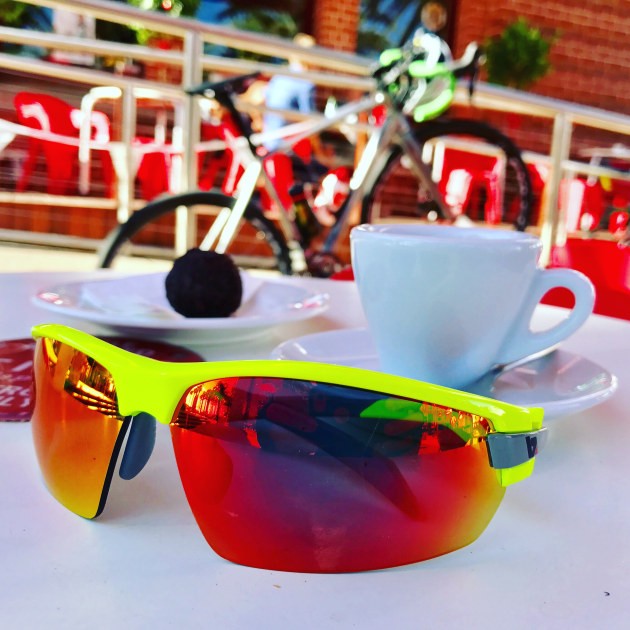 • The photochromic ability has been just right for all of my riding. Especially good is being able to use the glasses for night time use.
• The magnification factor (think I ordered the 2x) is perfect for reading my Garmin screen, my phone, and any other reading requirement when on and even off the bike.
• I use the glasses for general sunglasses too, bushwalking for instance, or driving. It took a little while to get used to having the bifocal feature, but they are second nature now. When driving they help to read the smaller features on the dash.
• I'm careful with equipment, and by now, similar products would've shown scratches on the lenses, but these are still looking almost new.
Any negatives are really small and relate more to the amount I've been using the glasses and they are:
• The soft plastic on the arms are just starting to show signs of wear.
• One hinge tends to work its way loose every month or so, but it's a quick quarter turn to tighten up.
• The nose piece is wearing through – can you let me know how much a replacement is please?
That's it.
All in all, an invaluable piece of equipment I'd be lost without. Literally!
Regards,
Simon Stead