Abdullah Zeinab, the lead rider in the unofficial Indian Pacific Wheel Race, has reached the Clare Valley region as his incredible and inspirational cross-nation ride continues.
Having averaged close to 500km a day since leaving Fremantle in Western Australia last Saturday morning, Abdullah intends arriving in Adelaide late Friday afternoon.
The 24yo, a South Australian currently living in Melbourne, is riding an off-the-shelf Trek Emonda SL6 and travelling ultra light. Opting to not carry sleeping equipment but stay in motels along the way, he's already covered more than 2700km with over 2600 to go.
"I'm actually in shock," he told Bicycling Australia in the South Australia wine growing region of Clare earlier today.
"I'm happy with my progress but actually 150km behind my schedule," said Abdullah, who's now approximately 400km ahead of his nearest fellow IPWR rider.
Not A Race, But A Personal Challenge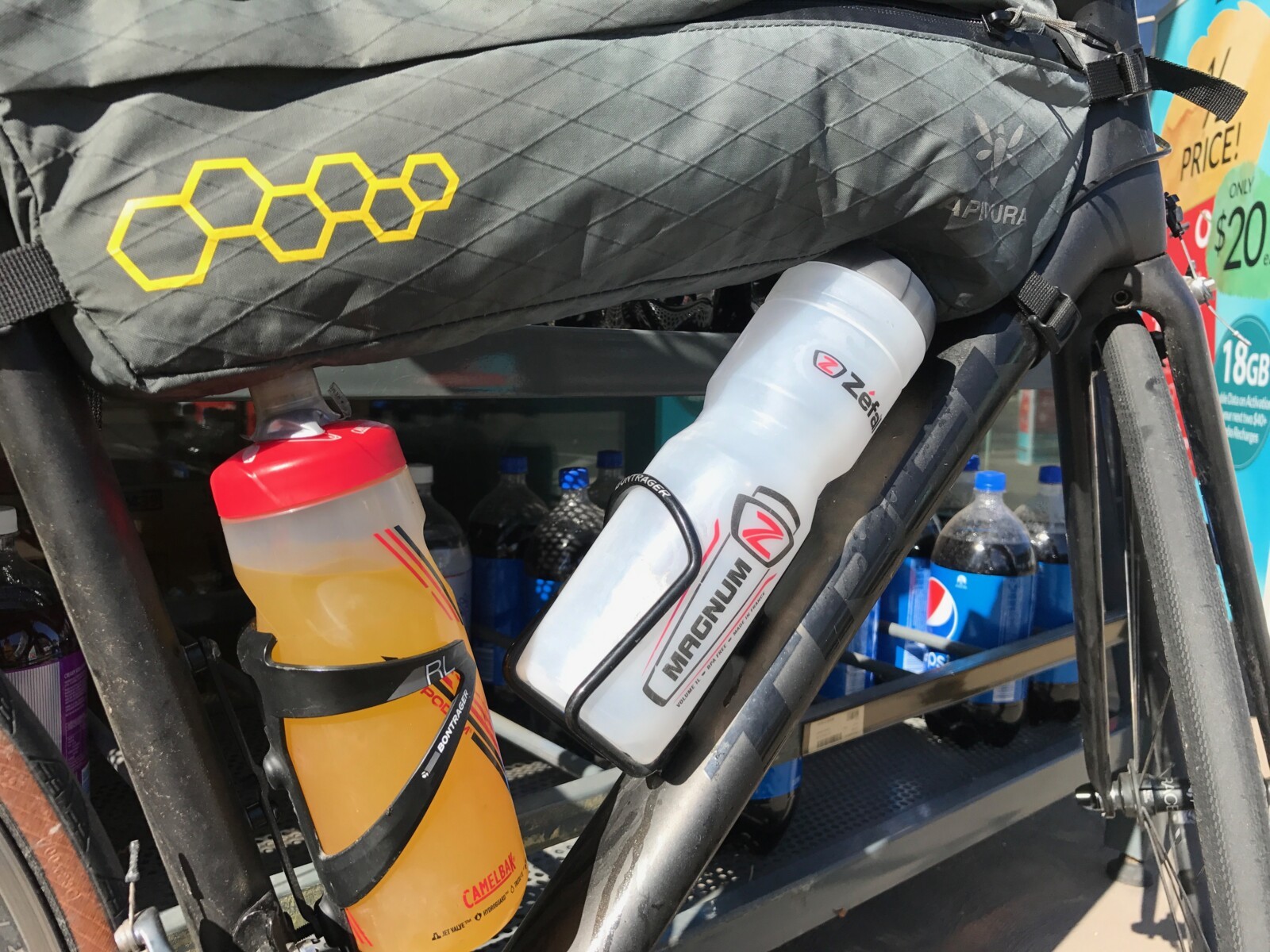 "On the first day I was nervous about racing all the other riders," he told us. "But I decided to pull over and spend time thinking about the fact it's not a race against others. On the second and third days I realised it was more a personal challenge, and after that I started to feel and perform a lot better."
"I don't think about racing the other people," he continued. "If I did I'd be checking the tracker every 5-minutes. If I was worried about that I'd be doing more – I'd be going over 24-hours riding, like maybe an ultra endurance attack that lasts 30-hours. But I'm removing that side of it and purely focusing on what I need to do to maintain my schedule."
Abdullah said he "never thought in my wildest dreams I would even be able to get here."
"I knew if I believed in myself too much, it would almost limit what I could do," he said. "But if I had no belief in what I could do, and just keep going, there really is no limit. I do have one goal, and that's to get to the place Mike Hall died, but the same time he died," he told us.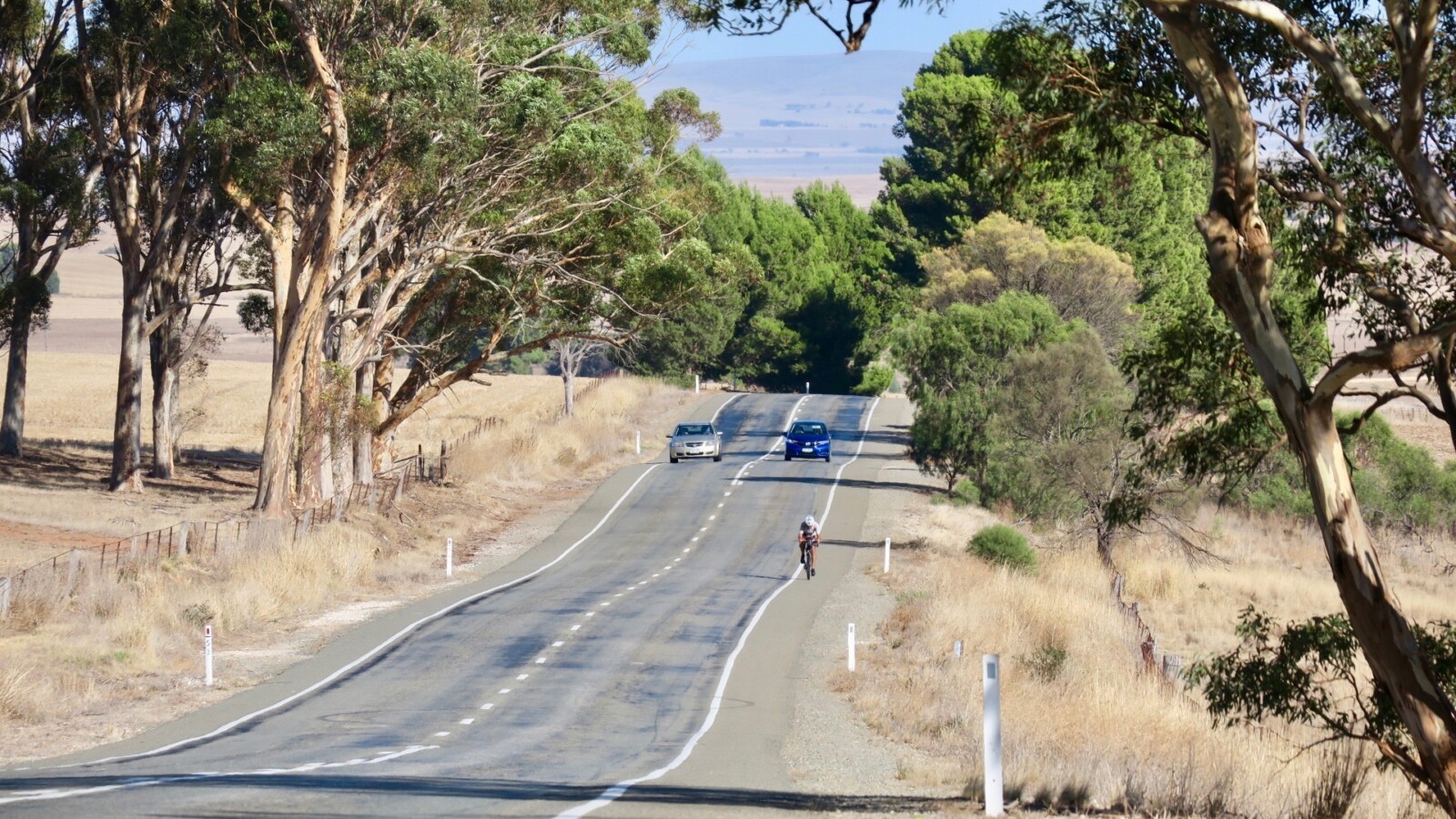 Most Challenging Part Thus Far
Asked what's been the most challenging aspect or area of the ride so far, he immediately replied 'the Nullarbor'.
"My schedule was 480km that day but it was so windy," he said.
"Those two days going into that headwind was so hard. But it was really worth it – it was daunting but worth it."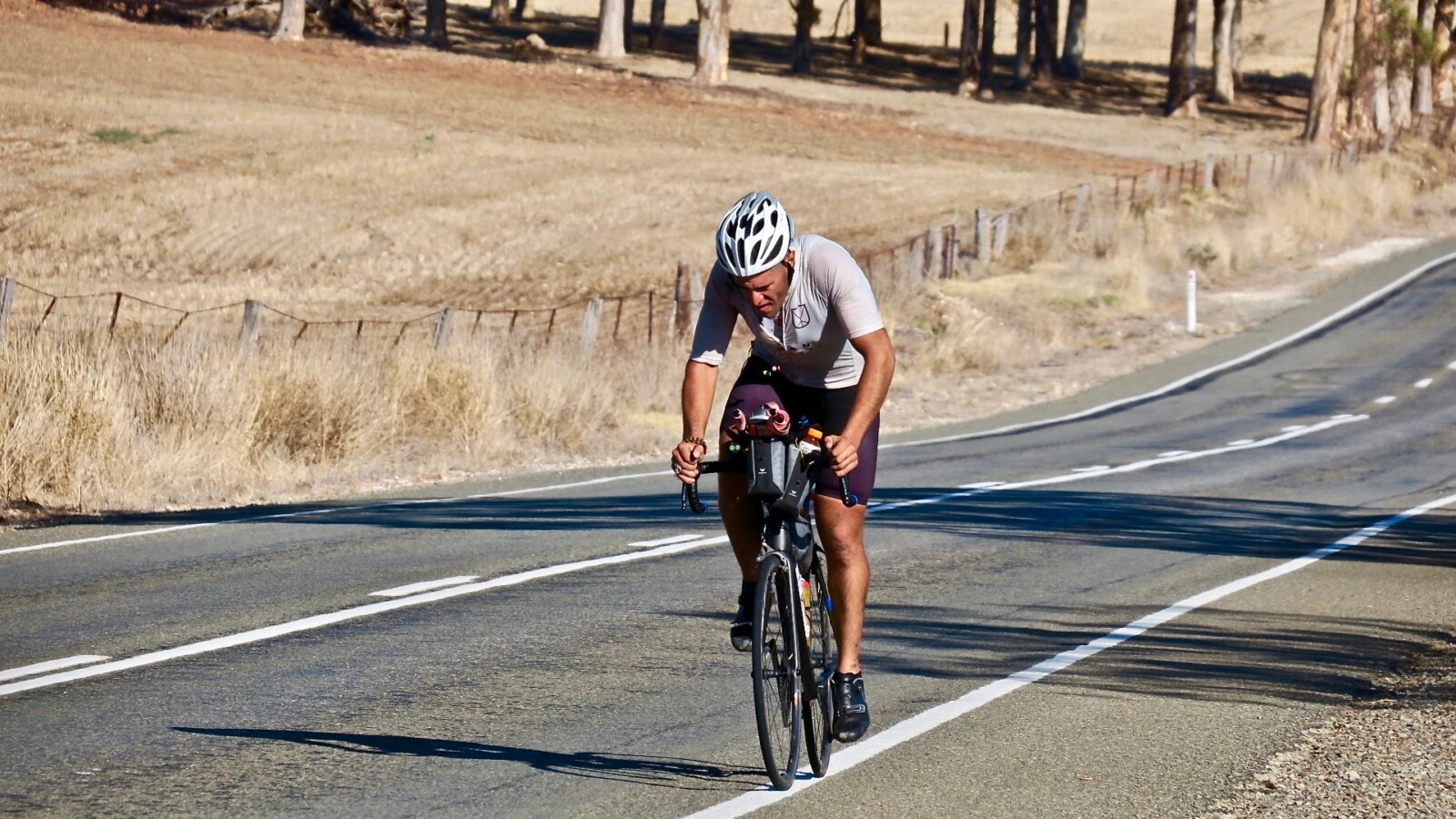 Humbled by the enormous levels of support from fans and 'Dotwatchers' from across Australia and around the world, Abdullah said the encouragement often bought tears to his eyes.
"It's incredible – I have so much support, so many messages each day," he said.
"I want to thank everyone who's supporting me. It means so much – it's actually overwhelming to have so many people supporting me. I almost feel bad, I want to tell them 'stop', I never expected this support and don't feel I deserve it. I feel like 'why are these people so happy, I'm just riding my bike'.
It actually brings a tear to my eye. It makes me want to keep going – because people at home feel good watching me ride … It's powerful stuff."
Food & Nutrition
Consuming two x 375gram packets of salted mixed nuts along with 2 bottles of Gatorade during our conversation, I said to Abdullah, a proud and passionate vegan, that it appeared he was putting out more than he'd been putting it.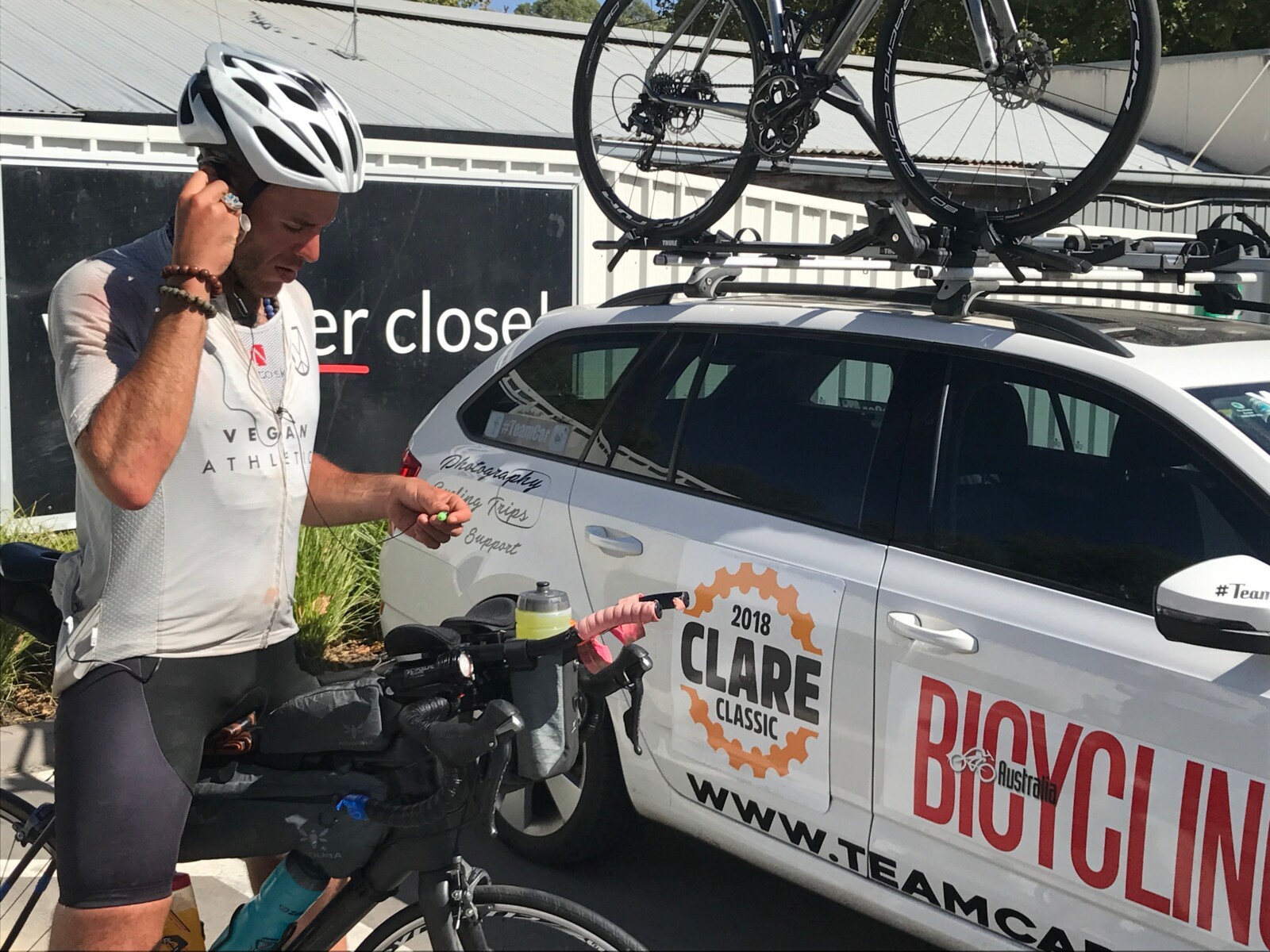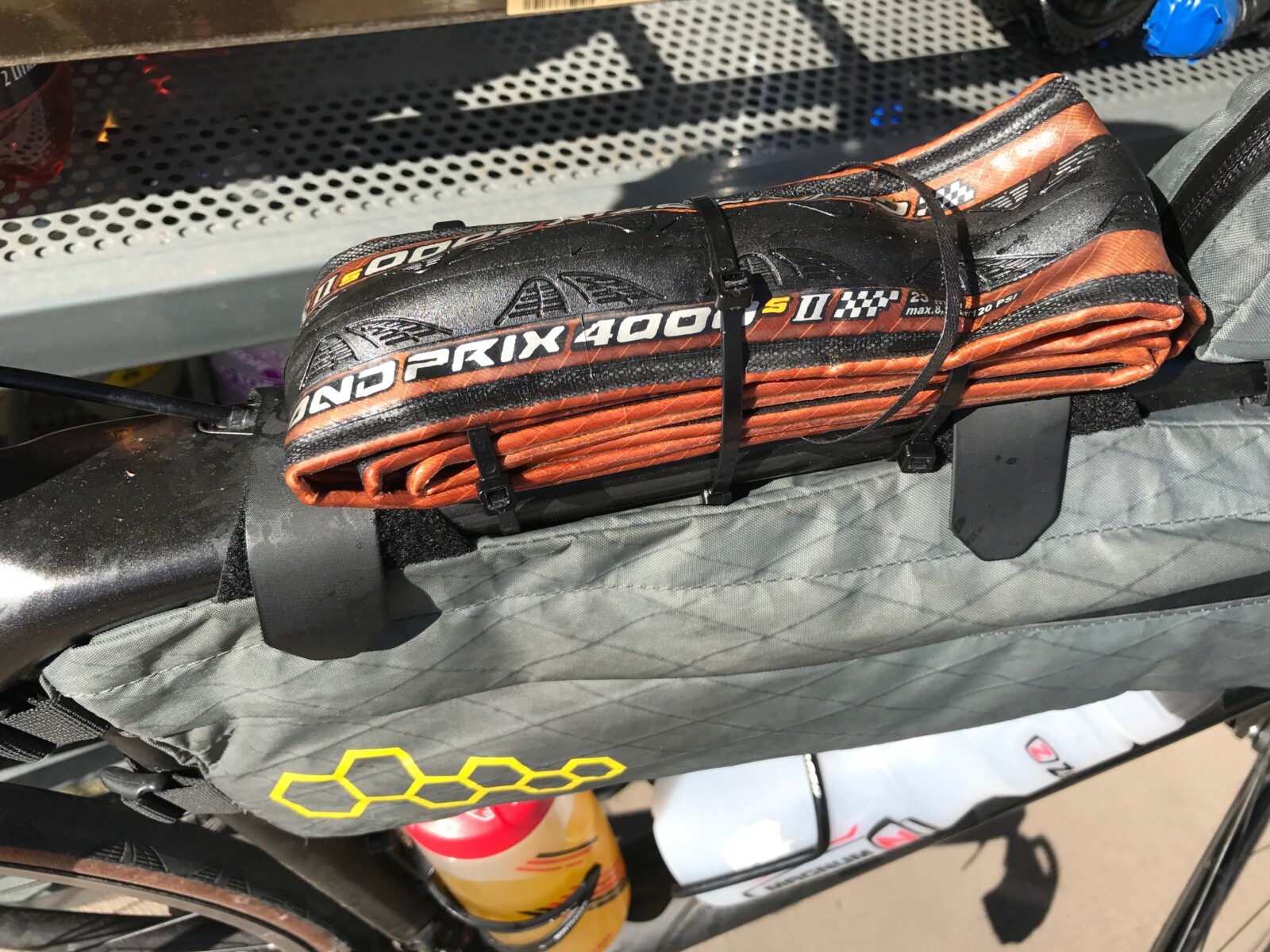 "I had a vege burger at Hungry Jacks in Port Augusta earlier today," he said. "The tomato on that was so good and so fresh," he said.
"You know it is hard to eat enough, but for example these two packets of salted mixed nuts are high in calories and will get me the 178km to Adelaide."
"To be honest you just get sick of eating. After a few days everything tastes the same. Nuts taste like Gatorade and Gatorade tastes like Oreos, it all tastes the same – there's no flavour."
"So what else do you have onboard to get you the 178km to Adelaide?" I asked.
"Nothing," Abdullah replied, "It should be enough. Usually I have a big meal before bed, then a really big meal in the morning. Then I do one hit of riding, a snack like this (the two packets of nuts), then another hit of riding then back to that main meal."
'Just' 2800Km To Go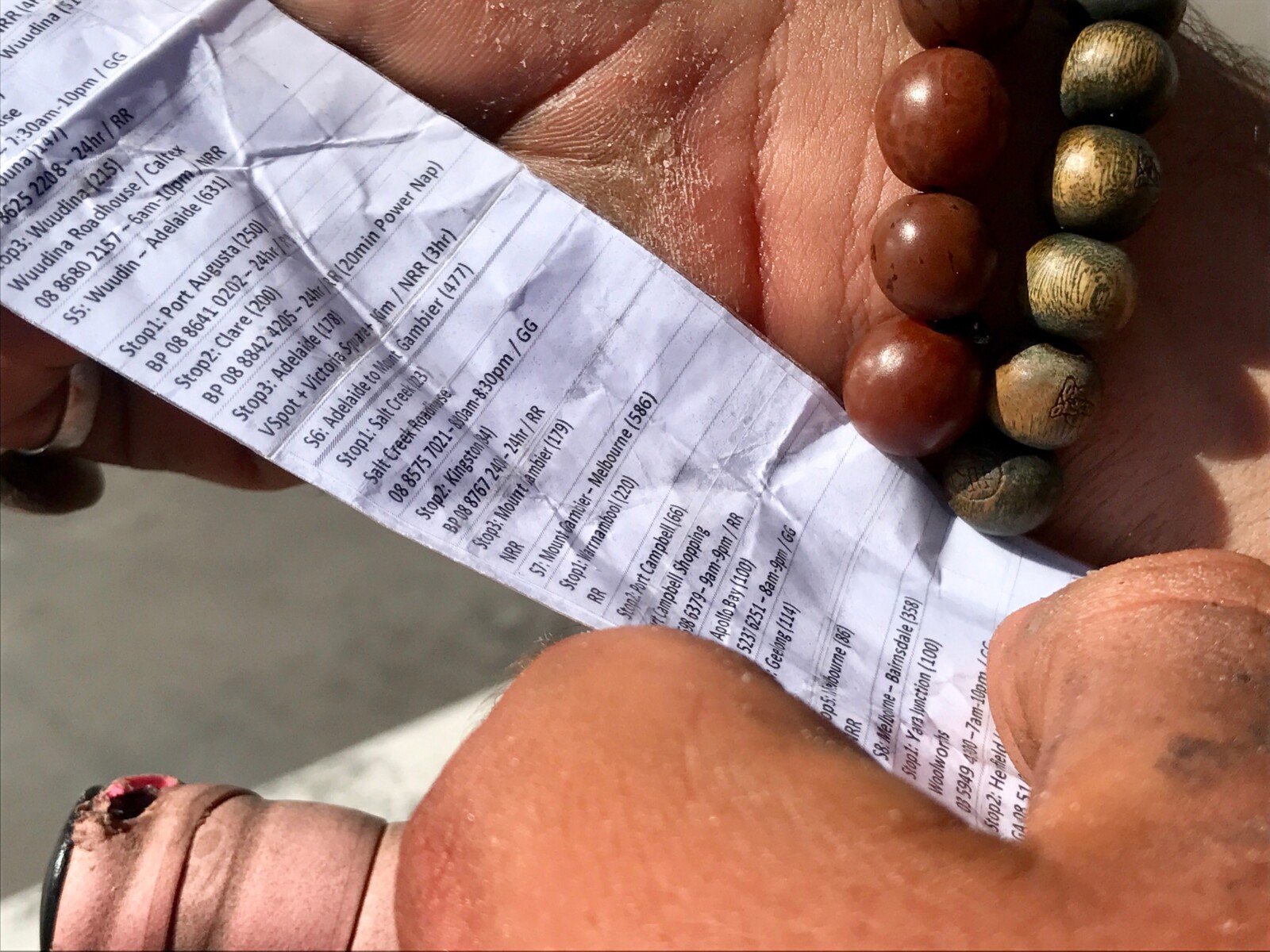 After averaging close to 500km a day for the past 5 days, Abdullah looks fit, focussed and completely ready for the final 2800km of the challenging cross-continental event.
"I'm feeling healthy," he told us as preparing to leave the Clare OTR (On The Run) 24hr service station.
"I enjoy having conversations when I stop. If I wasn't feeling good I wouldn't want to see anybody. Yesterday there were a couple of times when I didn't want to see anyone, but I feel good now. Overall I feel great – I look forward to being in Adelaide later today, then on to Murray Bridge, to the Great Ocean Road and onto Melbourne."
Bicycling Australia wish Abdullah Zeinab and each of the IPWR the very best as they continue this grilling 5500km challenge.