On April 8 last year, cancer survivor Mick Swaffer married the love of his life Marie. Twelve months on from the special day – in just a few short weeks on April 8, 2018, Mick will Ride for a reason at the Clare Classic cycling event in the Clare Valley, dedicating his one-year wedding anniversary to his new wife and also all those South Australians impacted by cancer.
Riding has always played a special role in Mick and Marie's journey together. He first took part in Ride for a reason in January 2016 as a part of the Bupa Challenge Tour, personally fundraising over $10,000 for Cancer Council SA.
When he crossed the finish line at the end on the gruelling 130km course, he lent over the handlebars and asked Marie to marry him.
"I remember telling her she had to be at the finish line – she wasn't really sure why! It was a great surprise."
A Special Reason To Ride
When Mick saw that he could Ride for a reason again on his one year wedding anniversary, he jumped at the chance to combine his love of riding with a very special milestone.
"I was always going to take part in the Clare Classic but when I saw that I could also fundraise for Cancer Council SA I knew that there was no turning back. Combine that with our one year wedding anniversary – I'm a stickler for anniversaries – I knew I had to do it.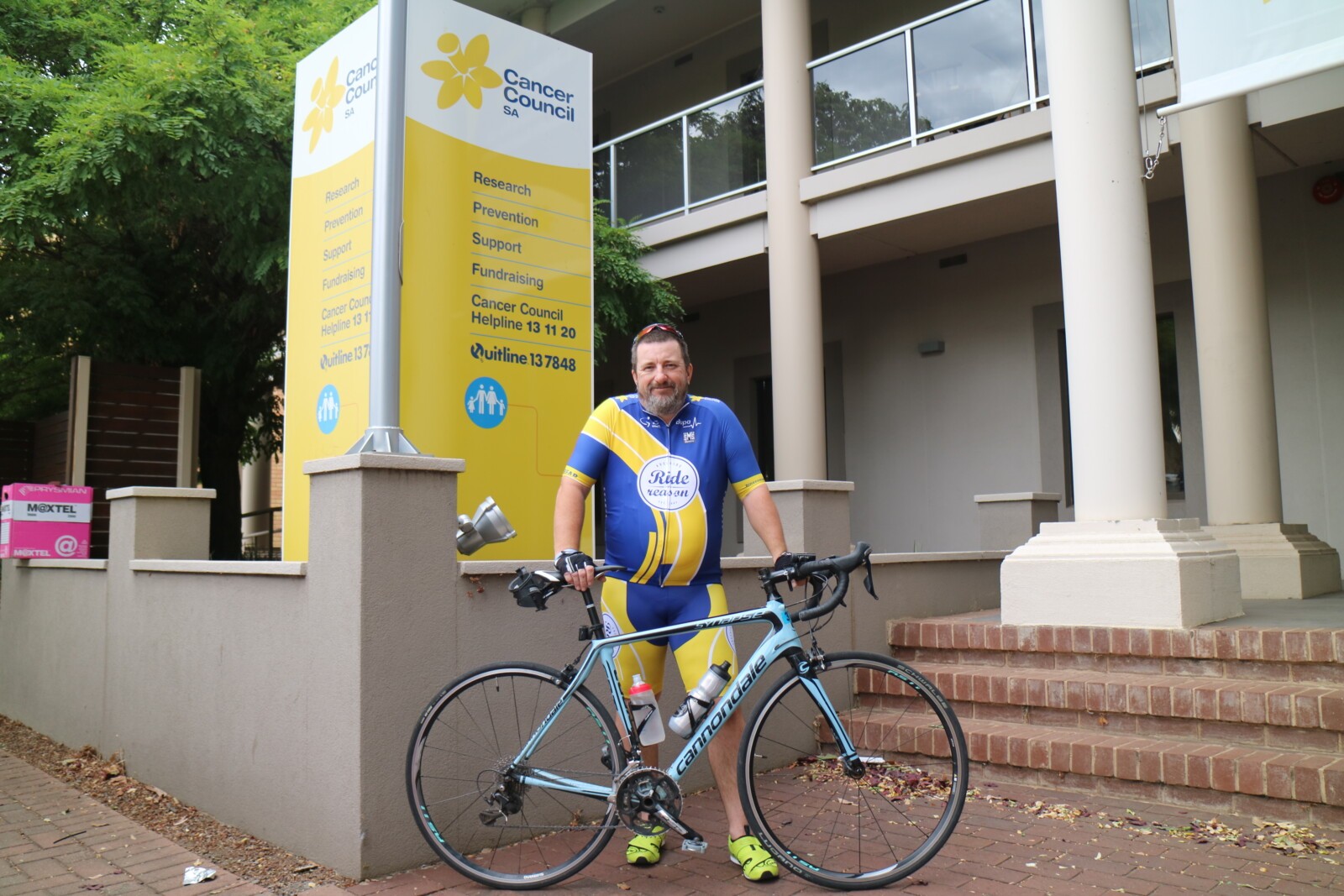 "It's a great way to continue our story," he said.
This year is the first year that the Clare Classic has joined together with Cancer Council's Ride for a reason to support those South Australians impacted by cancer.
Mick, a testicular cancer survivor, knows all too well the life-changing impact of a cancer diagnosis. Even though he was diagnosed more than 20 years ago, he says that his cancer experience will never leave him.
"I first went to the doctor because I knew something was wrong. When I had my blood tests I just burst out crying – the nurse looked at me and said "don't worry, it's only blood". I said, "I don't know what's going on at the moment, but whatever it is, I don't feel right."
Following his diagnosis, Mick endured the most challenging year of his life, which saw him undergo nine weeks of chemotherapy and lose his right testicle.
Cancer Free After 24 Years
He is pleased to say that 24 years on, he remains cancer free. He says Riding for a reason is his chance to give back and support others who are facing a similar, life-changing journey.
"Taking part in Ride for a reason stems from my own cancer suffering. Along the way, I've met lots of people who have suffered from cancer. I've seen people lose friends, wives, mothers, fathers and brothers and everyone impacted has been really supportive of my ride."
"It's great – people stop me on the street and say 'we love you doing this' and 'keep on going Swaff.'"
Even though he's got the support of the community behind him, it's the support of one person that matters the most.
"At the end of the day, it's about me and Marie, there's nothing more to it. I start the race by myself and finish it by her side. Knowing I am riding towards her makes all the difference."
Ride For A Reason In The Stunning Clare Valley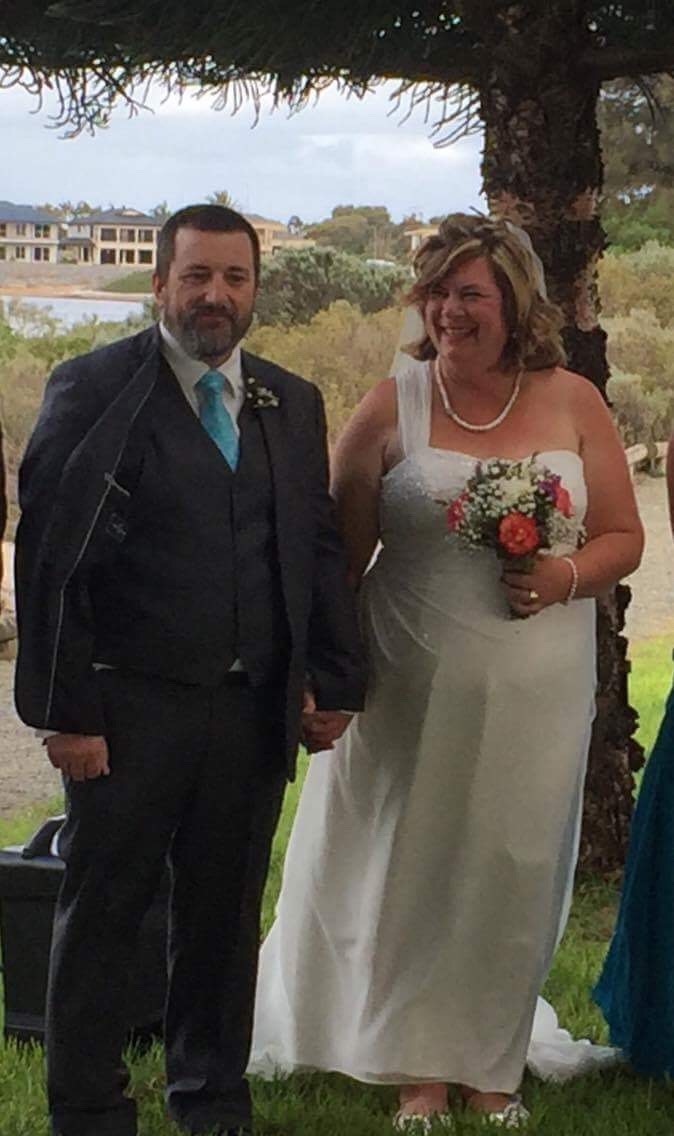 Through Riding for a reason in the Clare Classic participants are able to achieve their cycling goals while also fundraising for Cancer Council SA.
With health and wellbeing a key element in cancer prevention, Cancer Council SA Chief Executive Lincoln Size says that taking part in the Clare Classic is a great opportunity to support those diagnosed with cancer, while also reducing your own cancer risk.
"By Riding for a reason in the Clare Classic we are able to give South Australians like Mick the chance to make their ride count, support those in the community diagnosed with cancer and make real, active choices to reduce our own cancer risk."
"I encourage everyone to take a leaf out of Mick's book and join up to Ride in the Clare Classic in April."
To join Mick and Ride for a reason visit www.rideforareason.com.au
About Ride for a reason
Ride for a reason is South Australia's leading cycling program, giving participants the chance to challenge themselves at cycling events while also fundraising for Cancer Council SA. Money raised through Ride for a reason will enable Cancer Council SA to investing in ground-breaking cancer research, empower people to reduce their own risk and provide essential support to everyone affected by cancer.
You too can Ride for a reason – register at www.clarevalley.com.au/pricing and select Ride for a reason and the Cancer Council SA as your chosen charity partner.