The Seven Network have announced their commentary teams along with broadcast schedule for the most anticipated race of the year, the 2020 Women's & Men's Tour Down Under.
Bicycling Australia will again be in Adelaide for the event. We will post daily updates throughout the Women's & Men's races plus deliver extra coverage via our social channels, website and podcast featuring former race winner Patrick Jonker.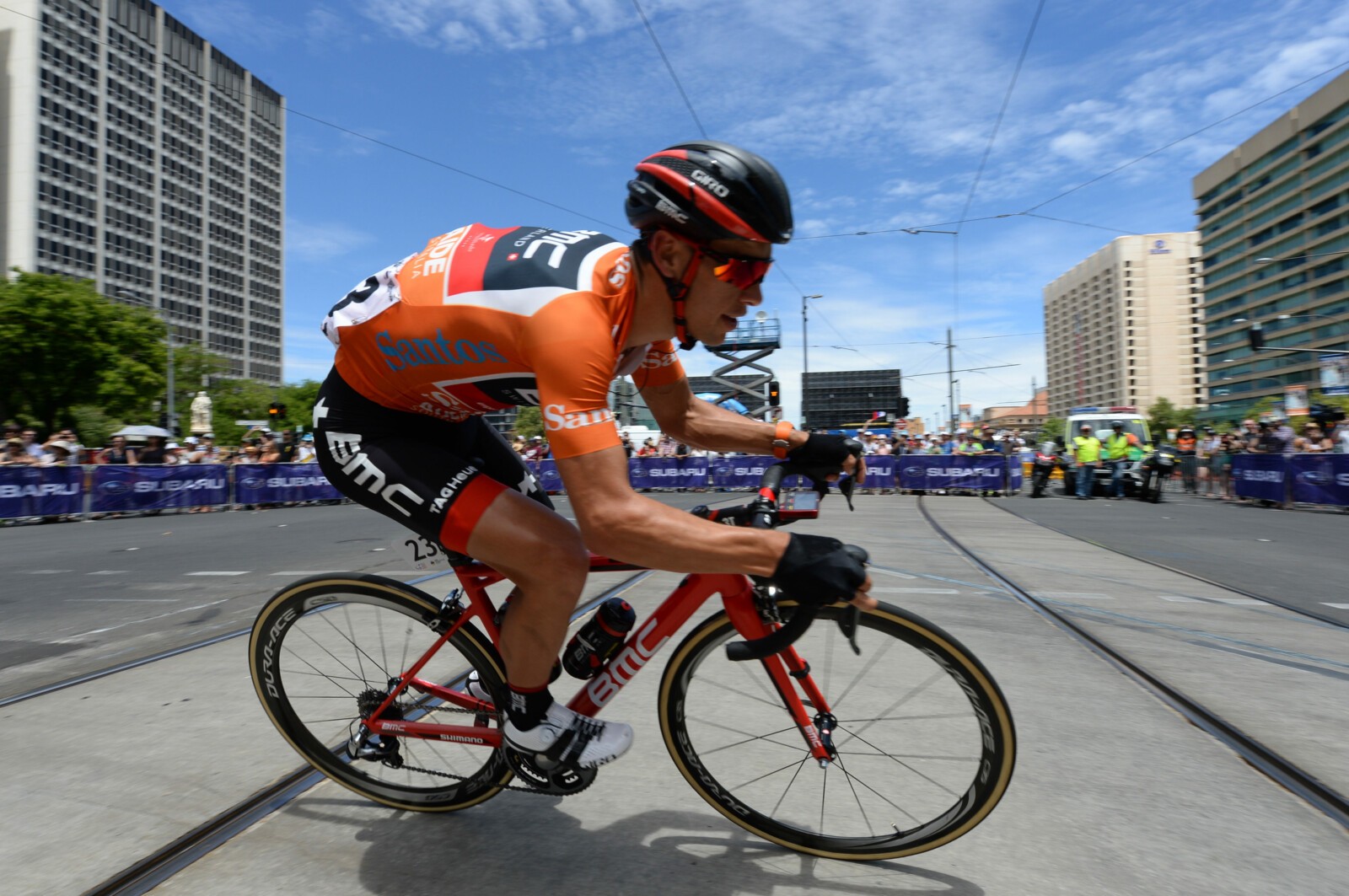 The televised coverage gets underway on Thursday, January 16, with the Santos Women's Tour Down Under. The first three stages of the newly elevated UCI ProSeries event will be live-streamed on 7plus for the first time. The final two hours of each stage will be broadcast, while the fourth and final stage will be live and free to watch.
The international voice of cycling, Phil Liggett, leads Seven's commentary team, and will be joined by Australian cycling great Robbie McEwen and former one-hour world record-holder Jens Voigt.
Sunrise favourites Mark Beretta and James Tobin will host the coverage, while Australian cycling's golden girls Anna Meares and Kate Bates are also part of the Seven team.
2020 TDU Broadcast Schedule
Thursday January 16 – Ziptrak Stage 1
Sydney 12.00pm LIVE on 7plus
Melbourne 12.00pm LIVE on 7plus
Brisbane 11.00am LIVE on 7plus
Adelaide 11.30am LIVE on 7plus
Perth 9.00am LIVE on 7plus
Friday January 17 – Novatech Stage 2
Sydney 12.00pm LIVE on 7plus
Melbourne 12.00pm LIVE on 7plus
Brisbane 11.00am LIVE on 7plus
Adelaide 11.30am LIVE on 7plus
Perth 9.00am LIVE on 7plus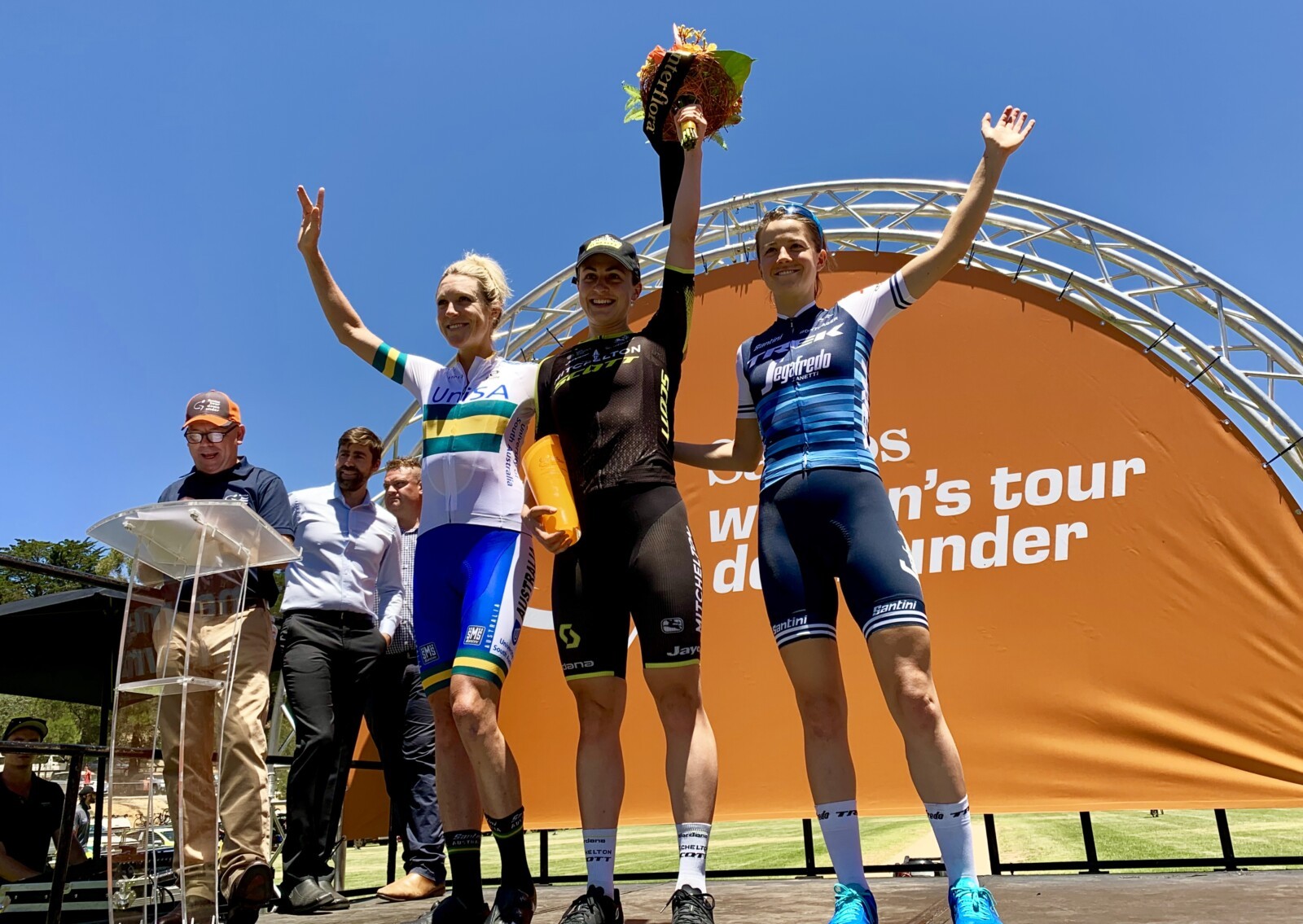 Saturday January 18 – Subaru Stage 3
Sydney 11.55am LIVE on 7plus
Melbourne 11.55am LIVE on 7plus
Brisbane 10.55am LIVE on 7plus
Adelaide 11.25am LIVE on 7plus
Perth 8.55am LIVE on 7plus
Sunday January 19 – Schwalbe Stage 4
Sydney 5.00pm LIVE on 7TWO and 7plus
Melbourne 5.00pm LIVE on 7TWO and 7plus
Brisbane 4.00pm LIVE on 7TWO and 7plus
Adelaide 4.30pm LIVE on 7TWO and 7plus
Perth 2.00pm LIVE on 7TWO and 7plus
2020 Santos Tour Down Under – Schwalbe Classic
Sydney 6.30pm LIVE on 7TWO and 7plus
Melbourne 6.30pm LIVE on 7TWO and 7plus
Brisbane 5.30pm LIVE on 7TWO and 7plus
Adelaide 6.00pm LIVE on 7TWO and 7plus
Perth 3.30pm LIVE on 7TWO and 7plus
Tuesday January 21 – Ziptrak Stage 1
Sydney 12.30pm LIVE on Channel 7 and 7plus
Melbourne 12.30pm LIVE on Channel 7 and 7plus
Brisbane 11.30am LIVE on 7TWO, 12.00pm LIVE on Channel 7 and 7plus
Adelaide 12.00pm LIVE on Channel 7 and 7plus
Perth 9.30am LIVE on 7TWO and 7plus
2020 Santos Tour Down Under – Daily Highlights Program (TBC)
Sydney 11.00pm on Channel 7 and 7plus
Melbourne 11.00pm on Channel 7 and 7plus
Brisbane 11.00pm on Channel 7 and 7plus
Adelaide 11.00pm on Channel 7 and 7plus
Perth 11.00pm on Channel 7 and 7plus
Wednesday January 22 – Novatech Stage 2
Sydney 12.30pm LIVE on Channel 7 and 7plus
Melbourne 12.30pm LIVE on Channel 7 and 7plus
Brisbane 11.30am LIVE on 7TWO, 12.00pm LIVE on Channel 7 and 7plus
Adelaide 12.00pm LIVE on Channel 7 and 7plus
Perth 9.30am LIVE on 7TWO and 7plus
2020 Santos Tour Down Under – Daily Highlights Program (TBC)
Sydney 11.00pm on Channel 7 and 7plus
Melbourne 11.00pm on Channel 7 and 7plus
Brisbane 11.00pm on Channel 7 and 7plus
Adelaide 11.00pm on Channel 7 and 7plus
Perth 11.00pm on Channel 7 and 7plus
Thursday January 23 – Subaru Stage 3
Sydney 12.30pm LIVE on Channel 7 and 7plus
Melbourne 12.30pm LIVE on Channel 7 and 7plus
Brisbane 11.30am LIVE on 7TWO, 12.00pm LIVE on Channel 7 and 7plus
Adelaide 12.00pm LIVE on Channel 7 and 7plus
Perth 9.30am LIVE on 7TWO and 7plus
2020 Santos Tour Down Under – Daily Highlights Program (TBC)
Sydney 11.00pm on Channel 7 and 7plus
Melbourne 11.00pm on Channel 7 and 7plus
Brisbane 11.00pm on Channel 7 and 7plus
Adelaide 11.00pm on Channel 7 and 7plus
Perth 11.00pm on Channel 7 and 7plus
Friday January 24 – Southaustralia.com Stage 4
Sydney 12.30pm LIVE on Channel 7 and 7plus
Melbourne 12.30pm LIVE on Channel 7 and 7plus
Brisbane 11.30am LIVE on 7TWO, 12.00pm LIVE on Channel 7 and 7plus
Adelaide 12.00pm LIVE on Channel 7 and 7plus
Perth 9.30am LIVE on 7TWO and 7plus
2020 Santos Tour Down Under – Daily Highlights Program (TBC)
Sydney 12.30am on Channel 7 and 7plus
Melbourne 12.30am on Channel 7 and 7plus
Brisbane 11.30pm on Channel 7 and 7plus
Adelaide 12.00am on Channel 7 and 7plus
Perth 11.30pm on Channel 7 and 7plus
Saturday January 25 – 100% Stage 5
Sydney 11.00am LIVE on 7TWO, 12.00pm LIVE on Channel 7 and 7plus
Melbourne 11.00am LIVE on 7TWO, 12.00pm LIVE on Channel 7 and 7plus
Brisbane 10.00am LIVE on 7TWO, 12.00pm LIVE on Channel 7 and 7plus
Adelaide 10.30am LIVE on 7TWO, 12.00pm LIVE on Channel 7 and 7plus
Perth 8.00am LIVE on 7TWO and 7plus
2020 Santos Tour Down Under – Daily Highlights Program (TBC)
Sydney 11.30pm on Channel 7 and 7plus
Melbourne 11.30pm on Channel 7 and 7plus
Brisbane 11.30pm on Channel 7 and 7plus
Adelaide 11.30pm on Channel 7 and 7plus
Perth 11.30pm on Channel 7 and 7plus
Sunday January 26 – Highlights Program
Sydney 10.00am on 7TWO and 7plus
Melbourne 10.00am on 7TWO and 7plus
Brisbane 9.00am on 7TWO and 7plus
Adelaide 9.30am on 7TWO and 7plus
Perth 7.00am on 7TWO and 7plus
2020 Santos Tour Down Under – Be Safe Be Seen Stage 6
Sydney 11.00am LIVE on 7TWO and 7plus
Melbourne 11.00am LIVE on 7TWO and 7plus
Brisbane 10.00am LIVE on 7TWO and 7plus
Adelaide 10.30am LIVE on 7TWO and 7plus
Perth 8.00am LIVE on 7TWO and 7plus
2020 Santos Tour Down Under – Daily Highlights Program (TBC)
Sydney 11.00pm on Channel 7 and 7plus
Melbourne 11.00pm on Channel 7 and 7plus
Brisbane 11.00pm on Channel 7 and 7plus
Adelaide 11.00pm on Channel 7 and 7plus
Perth 11.00pm on Channel 7 and 7plus