A race for the climbers. That's the synopsis of the men's 2023 Tour de France after the grand route reveal at a ceremony in Paris this week.
The men will start in Spain on July 1, with the riders spending two days in the Basque country before crossing back into France for the finish of Stage 3.
More a Tour across France than around the country, the race route crosses the nation to culminate in the high alps in a brutal final week.
The '23 Tour features the lowest number of time trial kilometres since the TT concept started in 1934 – just 22k in the single ITT on Stage 5.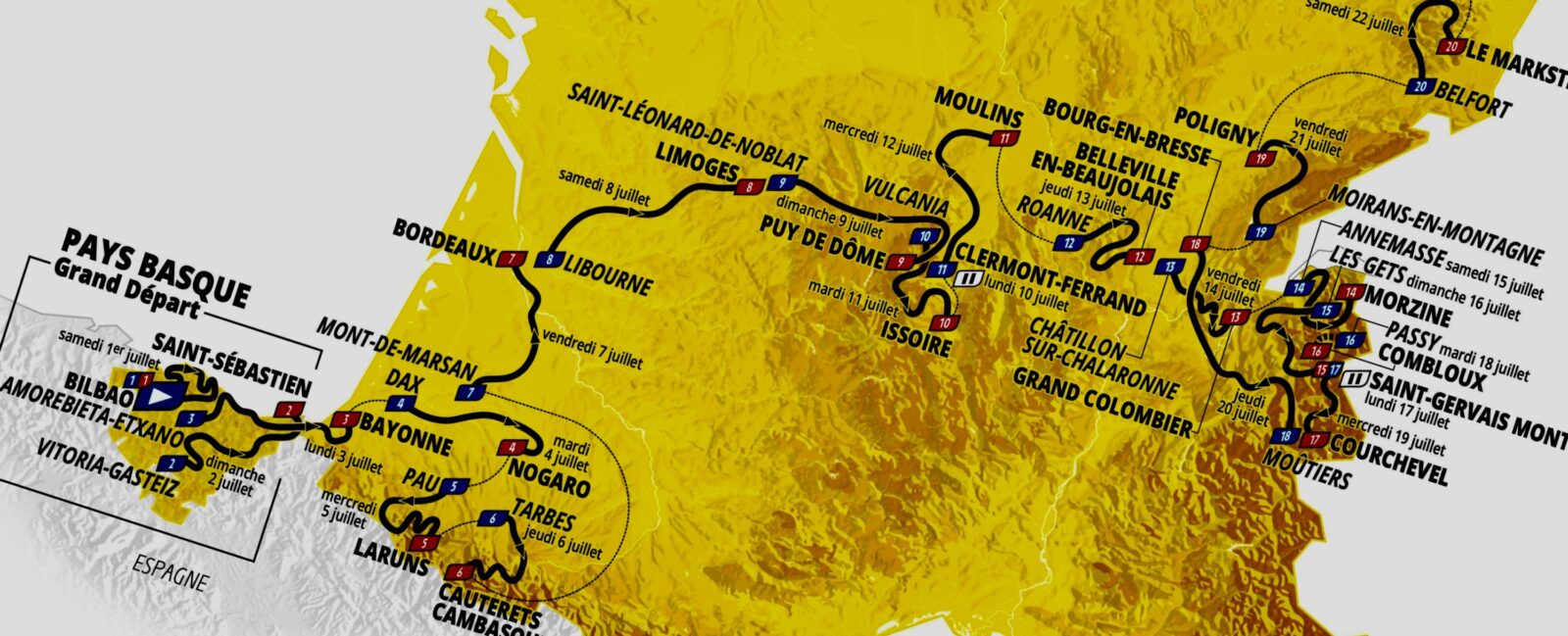 Clearly a race for the climbers – with a lumpy opening week and that gruelling third week – the sprinters can still have opportunities with Mark Cavendish optimistically saying he can see 7 or 8 potential sprint finishes. He just needs a spot on a team first.
Other highlights include a return to the famed Col del la Loze plus the Grand Colombier for Bastille Day – and that's sure to be a blast!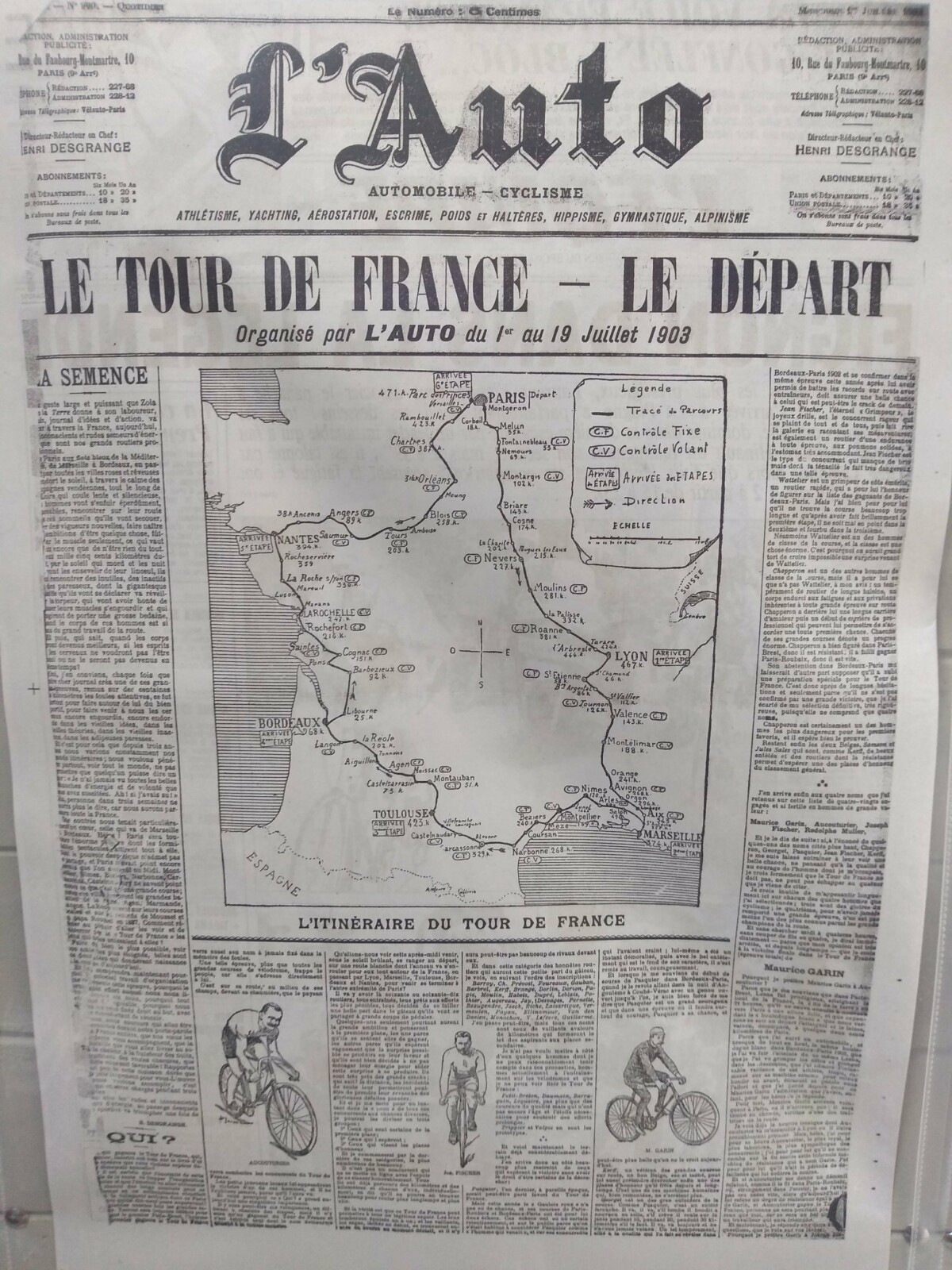 The peloton visit Pau for the 74th time in Tour history, and the next day (Stage 6) take on the Col d'Aspin and Col du Tourmalet before a final summit finish in Cauterets.
After concluding the race proper on Stage 20, the riders will then undertake a 500km transfer to Paris. Stage 21 will start at the national velodrome and culminate with thrilling late afternoon laps of the Champs-Elysées.
Tour de France Femmes avec Zwift
For this year's debut Tour de France Femmes avec Zwift the women started with familiar Champs-Elysées circuits in Paris. For 2023 the ladies get a rightful start of their own in Clermont-Ferrand on Sunday July 23.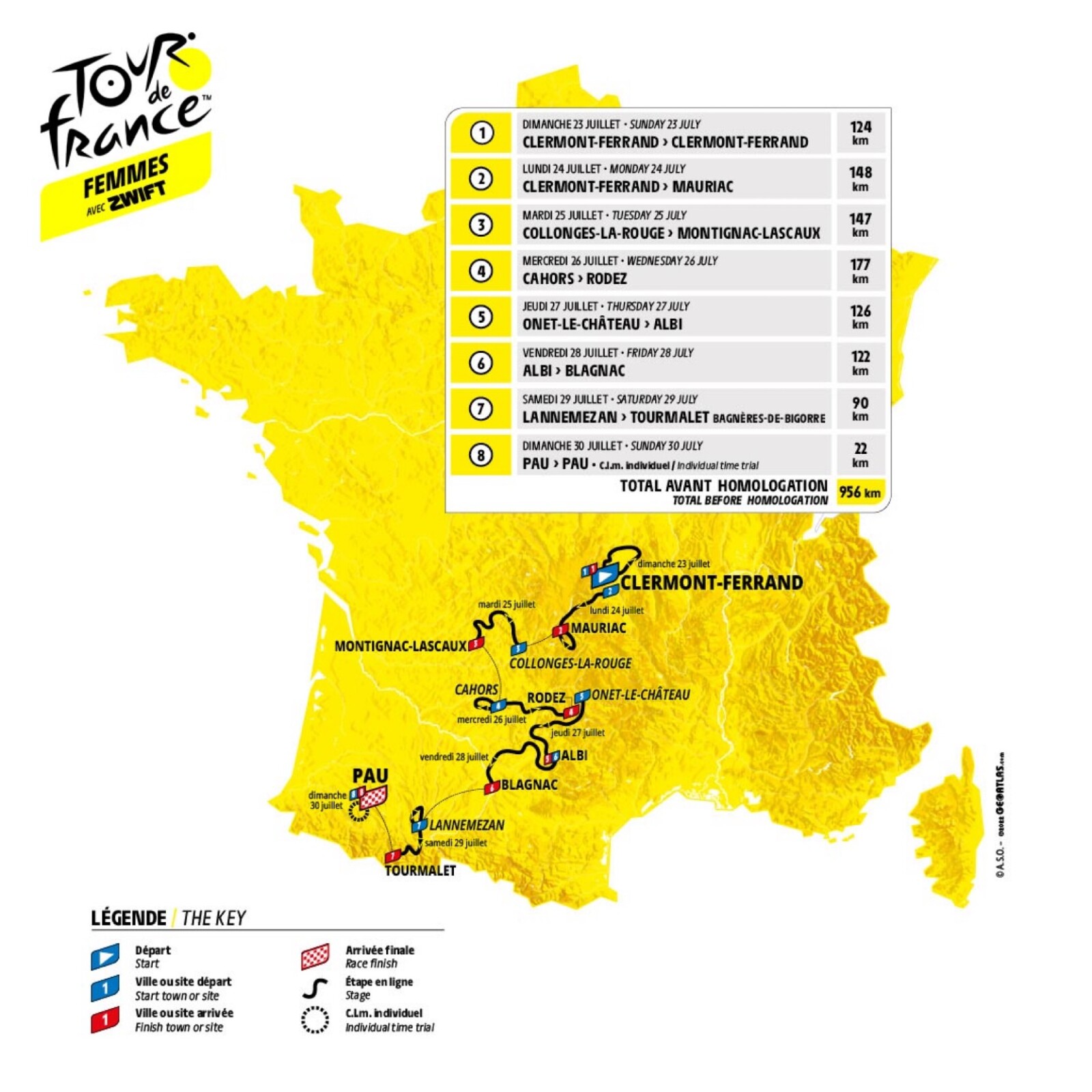 The 8-stage women's race will cover 956km with one of the key highlights being a summit finish on the Col du Tourmalet. Other than that mountain stage (the Tourmalet), there are two punchy stages, four flat stages and an Individual Time Trial in Pau.
The women's race will also see team numbers increase to from this year's 6 to 7 riders per team.
Race Director Marion Rousse said the course would suit a wide range of riders and was designed to help maintain interest and excitement through the race.
"The idea is to increase the pressure towards the end and keep as much suspense as possible," she told FranceInfo at the gala presentation.
"When you look at the route, there are stages that seem flat, but in the end, it's a course that is almost harder than last year because, every day, something can happen.
"It's the dream of all organizers to try to keep the suspense going until the last day. For year two, we drew a few conclusions because we want to keep the suspense going until the end."