'The Bowral Classics just get better', 'an absolutely sensational day out on the bike' and 'that would have to be the best Maxi Classic course since 2016'. Just some of the comments from riders after they crossed the line of the 2022 Bowral Classic Gran Fondo held in the Southern Highlands on Sunday.
With strong winds and heavy rain in the lead up to the 7th Bowral Classic, and rain plus severe thunderstorms forecast for tonight and into the coming week, both Saturday's Bowral Crit and Sunday's Bowral Classic were held in heavenly cycling conditions.
The action started on Saturday afternoon at the second annual criterium event which again provided more than four hours of thrill-a-minute racing. WorldTour star and Australian national team rider Brodie Mai Chapman won the Women's Elite Criterium and will have her name etched on the memorial trophy. 21yo Luke Britten from Wollongong surprised a super-strong Division 1 Men's field to win the final race of the afternoon. Full criterium results can be seen at Tomato Timing here.
Sunday's pre-dawn darkness gave way to the type of cycling conditions riders only dream of. It was cool on the startline but not long before the 150km Maxi Classic, 120km Challenge Classic, 85km Rouleurs and 35km Social Classic riders were soaking in the warm Southern Highlands sunshine that lasted all day.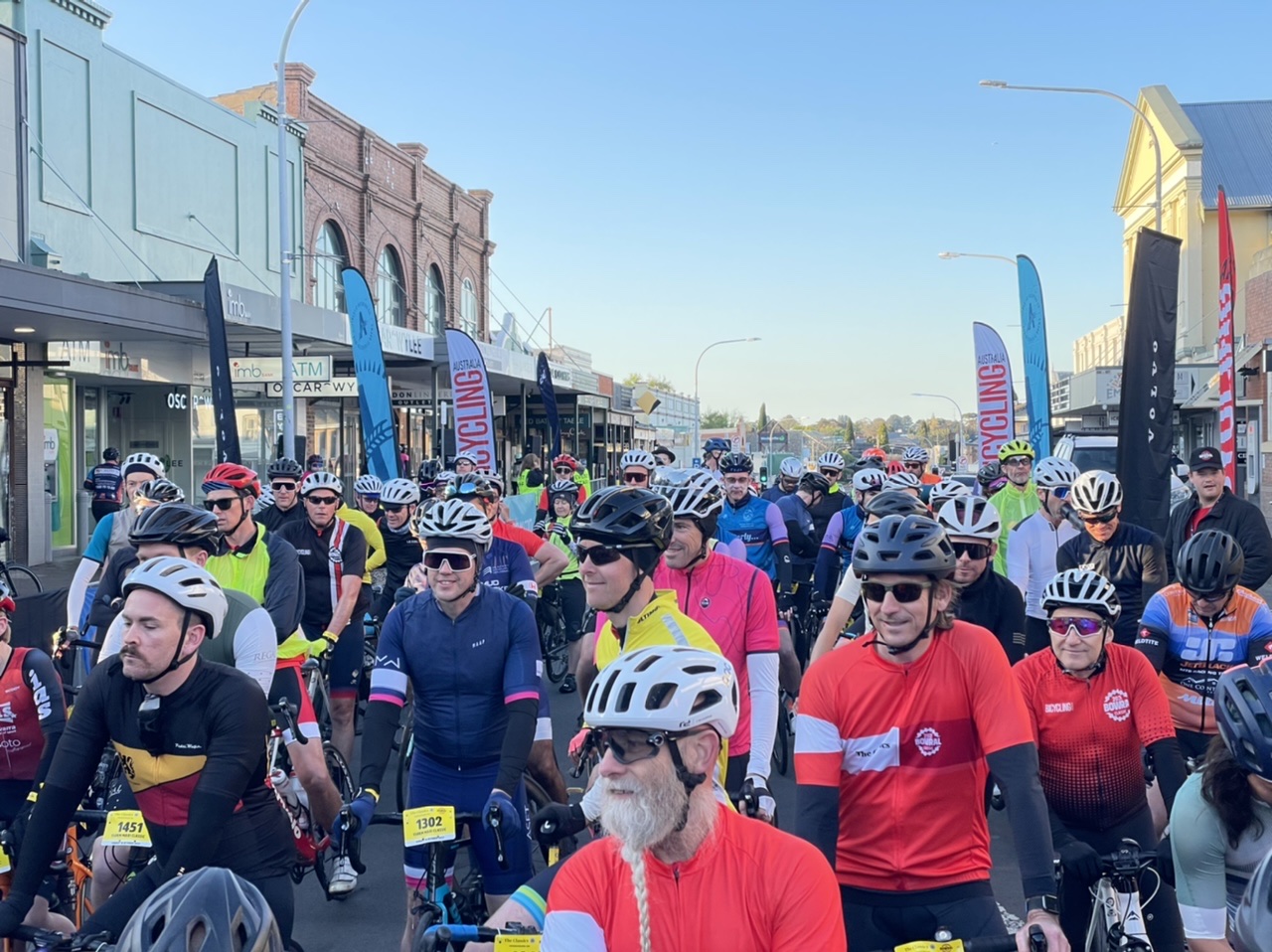 Having recently raced the Time Trial and Elite Men's Road Race at the Wollongong World Championships, Dan Bonello told us the Bowral Classic 'it was sooo nice'.
"I was here in 2019 and the course has changed a lot," he said. "This is a really good format for the Maxi, hitting Mt Gibraltar late in the ride was perfect. Gibraltar did sting the legs, it's pretty brutal … but it was a great way to finish before rolling into town."

"The other thing is the number of riders out there, I just couldn't believe how many people we kept passing. We were passing groups all day, there are so many people doing it which is good. It's good to see the Sunday event get proper attendance – it's right between Sydney and Canberra and the roads down here are amazing. Yes they are in pretty bad shape at the moment, but you just ride carefully and ride smart. It's one of the nicest parts of New South Wales to ride a bike … It was just so good to see that many people filling the start line."
For full results visit Tomato Timing or the Bowral Classic website.
MORE TO COME