Cycling … it has to be the ultimate accessory sport and we wouldn't want it any other way. Here are some of the latest products we've spotted.
New ENVE Melee Frameset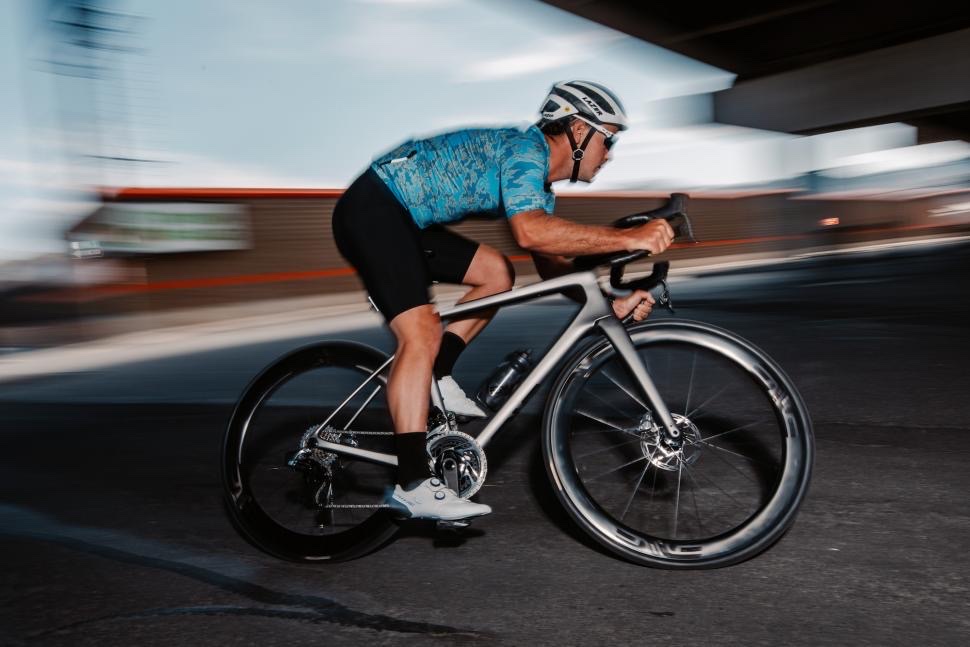 Component company ENVE have expanded their bike range to two offerings – their new frameset has recently been released and is named the 'Melee'.
A slick looking aero offering, the frames feature geometry optimised for 27 to 32mm tyres and space for up to 35mm.
There's a very neat and aero looking front end with integrated wiring, cables and hoses through the bar, stem, and headset. ENVE also offer their own anti-rattle finishing kit to help keep it all together.
The bottom line is a frame weight of 850 grams and US RRP of $5500. Australian availability details have not yet been released.
More at www.enve.com
New Vittoria Tyres
Vittoria have recently launched their new Corsa N.EXT tubeless ready tyres, a unique compound technology that combines Graphene with Silica, a material which specifically improves road tire performance.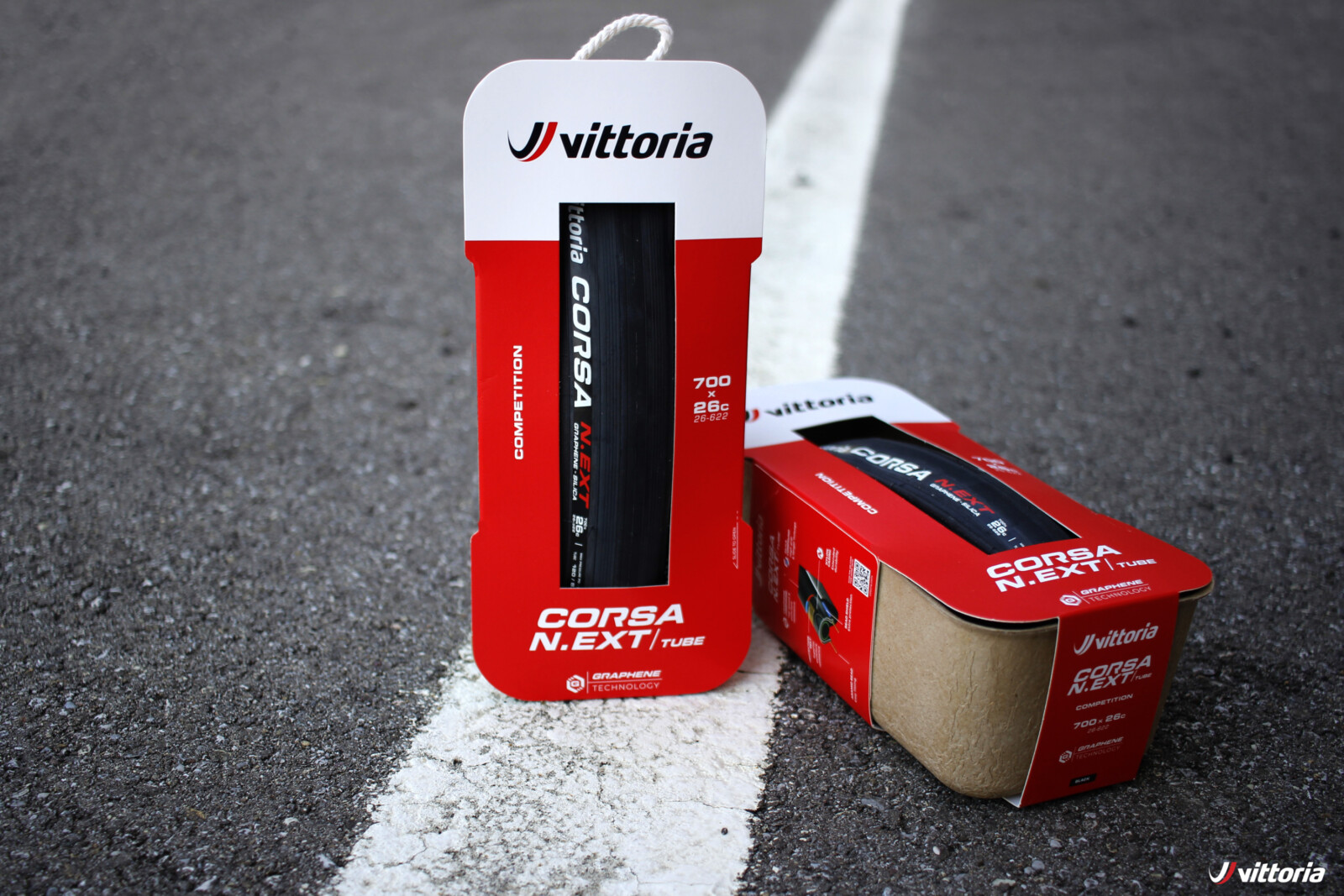 Silica, added to Graphene, boosts the tire performance, and consistently provides longer mileage and grip.
The tyre fills the gap between the Pro Competition and Advance Training models and feature a nylon casing.
Headline figures include 9% less rolling resistance, 32% more grip and a stated 21% more puncture resistance.
Made with a 100 TPI (thread per inch) nylon casing, Vittoria say their engineers have focused on the requirements of enthusiast cyclists who clock up the miles on long and demanding weekly rides. "These riders are competitive – always looking to improve their performance and riding experience," they say.
To increase puncture protection, the central section of the casing features 3 layers of nylon as well as an additional puncture protection belt. The tire resistance is further increased at the bead level with a chafer – an extra protective layer of nylon wrapping the bead. The high-tech bead has been designed to ease the tire mounting and inflation for both tube-type and tubeless constructions.
Available now with RRP's ranging from $86.95 to $98.95. More at your local GKA Sports or Vittoria stockist.
Magicshine SeeMee 200
Magicshine are somewhat of a smaller player in the bike light world but they sure put out some punchy products! We have recently been riding two of their new rear lights, the SeeMee 150 and 200 models.
These small, square shaped lights offer a surprising amount of of technology along with incredible lighting, particularly given their size and price point.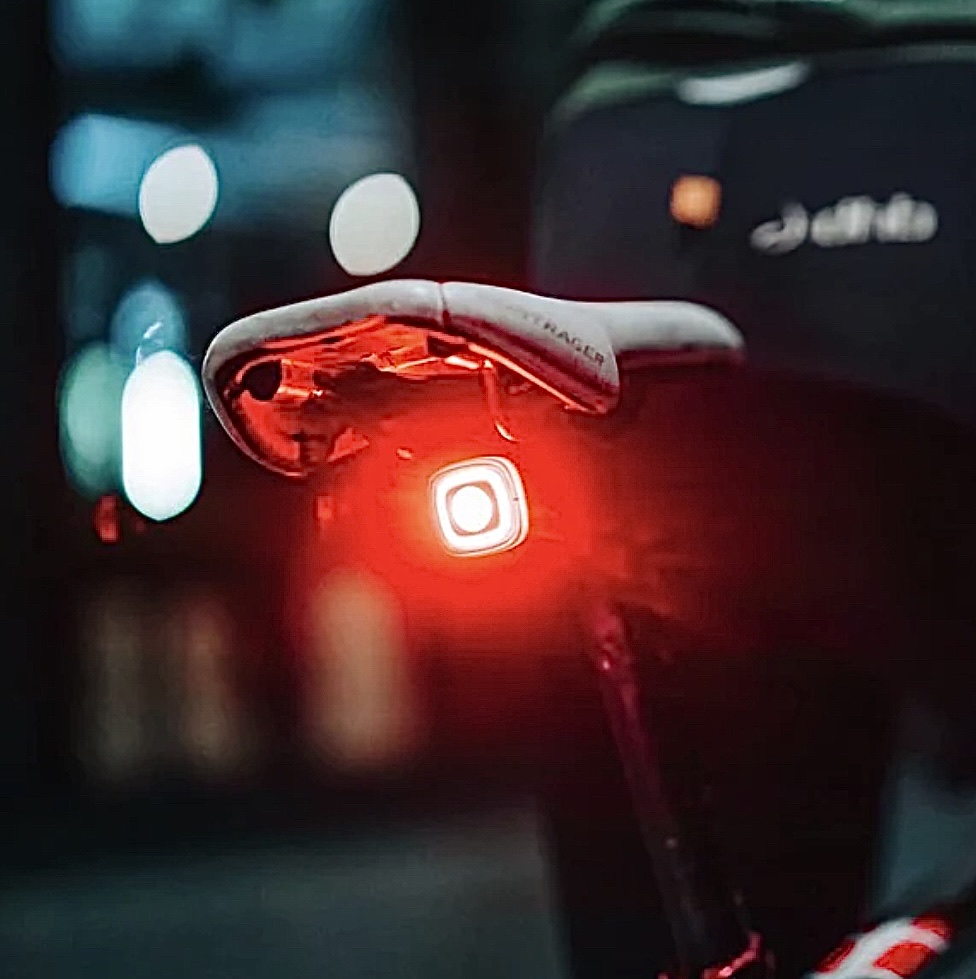 Both lights use coloured LED light rather than a red lens cover. There are a multitude of modes in both lights, and also an in built brake sensor. Triggered internally via a sudden change in velocity, the brake lights for 3 seconds at 200 lumens (in the 200 model).
Another impressive feature with the 200 model is a secondary, downward facing light, that illuminates the rear wheel. This helps provide close to 360 degrees of visibility and has been particularly reassuring during several early morning winter rides.
Battery life varies immensely according to the flash modes however up to 50 hours is possible! The light is also waterproof with the charge port – sadly still a micro USB – neatly hidden behind a rubber flap on the mount.
Overall, the SeeMee range are super impressive and a wonderful addition to the Magicshine range. Look for them at your Local Bike Store of visit www.magicshine.com.au
SeeMee 200 RRP $79.99. More at www.magicshine.com.au
Garmin Solar GPS
Garmin have announced their first solar bike computer, the Edge 1040 featuring solar charging and multi-band GNSS technology.
Using similar tech to their Fenix range of watches, the Edge 1040 Solar features a Power Glass solar charging lens to offer cyclists more ride time between charges.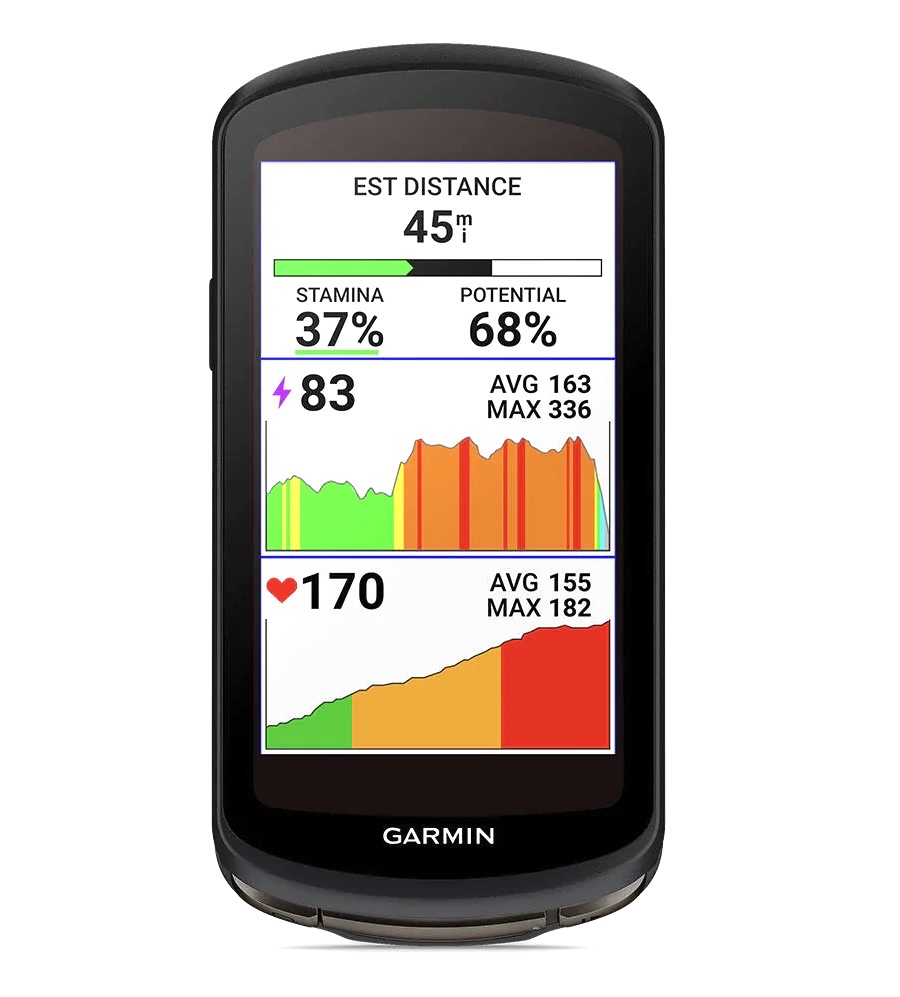 Packed with state-of-the-art navigation, performance, safety and connectivity features, the Edge 1040 Solar features a completely refreshed and modernised user experience, with simpler and clearer access to key information.
Updated modes allow the user to customise the home page and there's an improved ride summary view in a 3.5-inch touchscreen display.
"Cyclists expect as much from their GPS bike computer as they do themselves, and that is why we are thrilled to introduce the Edge 1040 Solar," said Dan Bartel, Garmin vice president of global consumer sales.
"Durable, accurate and ready to go the distance, the Edge 1040 Solar is the pinnacle of GPS bike computers. No matter where you ride, or what bike you choose to use, the Edge 1040 Solar is ready for any adventure – from remote gravel trails to epic climbs."
The Edge 1040 Solar features advancements in technology and performance metrics including:
Solar charging: Power Glass solar charging lens extends the battery life to up to 100 hours in battery saver mode, giving cyclists an additional 42 minutes per hour during daytime riding.
Multi-band GNSS technology: Receive better positional accuracy and coverage, even in the most challenging environments.
Cycling ability and course demands: Classify strengths and weaknesses as a cyclist, focus on improvement and prepare for the demands of a specific course.
Power guide: Recommended power
targets make it easier to manage efforts throughout a course.
Available now, the Edge 1040 Solar has a recommended retail price of $1,299.00 A non-solar charging version, the Edge 1040, has an RRP of $999.99.
SKRATCHLABS Sports Superfuel Drink Mix
Skratchlabs Sports Superfuel Drink Mix was created for athletes and cyclists who can't easily take in enough calories to perform at their best.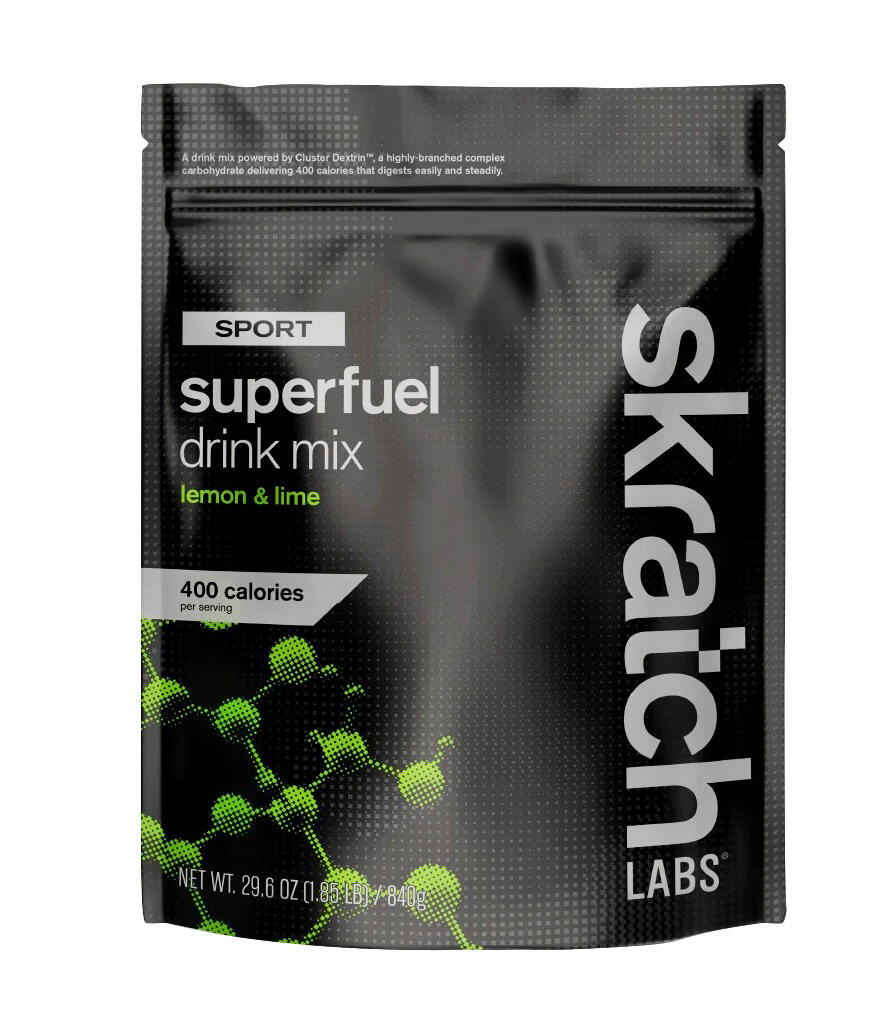 For years the company has been proud of offering its users the ability to fuel with real food – with products such as their rice cakes and Anytime Energy Bars. Why? Because they say traditional gels and drinks use carbohydrates that break down too fast to tolerate, causing gastrointestinal distress.
"We've discovered the answer in a better carbohydrate that digests steadily, like real food does: Cluster Dextrin," said a Skratchlabs rep.
"One serving of Superfuel gives you 400 calories, powered by Cluster Dextrin, plus the electrolytes lost in sweat to fuel and hydrate your biggest days."
For more info and to order visit www.skratchlabs.com
Black Sheep WMN's Kit
Black Sheep have released a limited collection by noted female artist Ellen Porters.
'Bold, brave and here to make a noise.' That's how Black Sheep Cycling describe this new colourful collection that 'celebrates the modern female identity.'
The collection was released on the eve of the Tour de France Femmes, and helps highlight progress in women's cycling and sport overall which has never been more noticable than it is right now.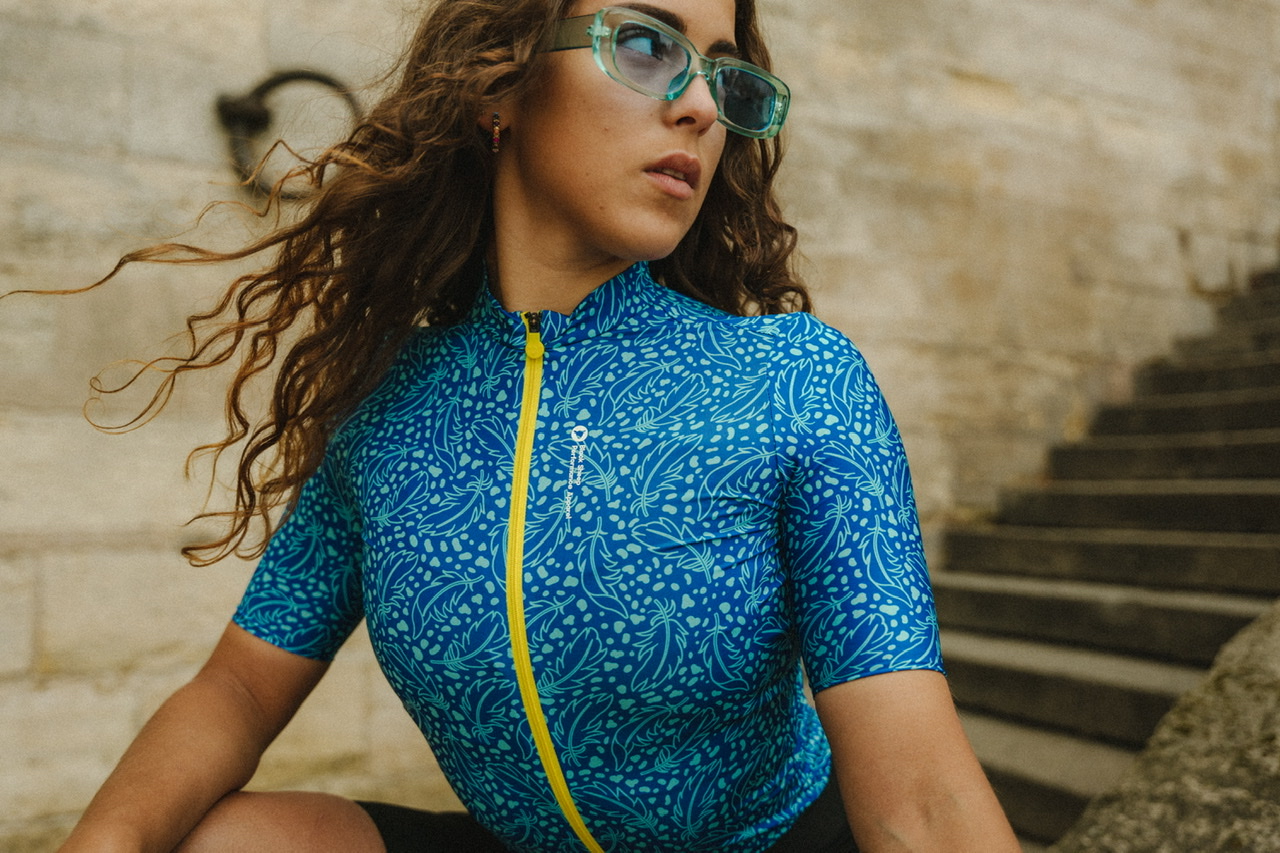 "Ensuring women feel seen, heard and supported is vital from community bunchies up to the professional peloton," said a Black Sheep rep. "To celebrate this historic moment for women's cycling, we commissioned bad-ass illustrative designer Ellen Porteus to create a collection that offers a subversive, tongue-in-cheek, authentic take on the modern female identity."
Ellen Porteus is a Melbourne-based illustrator whose youthful style is both playful and thoughtful, with designs that reward a second look. Her work crosses mediums – illustration, animation and installation and she has collaborated with the likes of Nike, Apple and the New York Times.
For more on Black Sheep's new WMN Collection visit BlackSheep
Fulcrum Speed 25 Carbon Wheels
Fulcrum have released new climbing wheels, their 'Speed 25's' combining lightness with handling characteristics and a new lower profile of 26mm.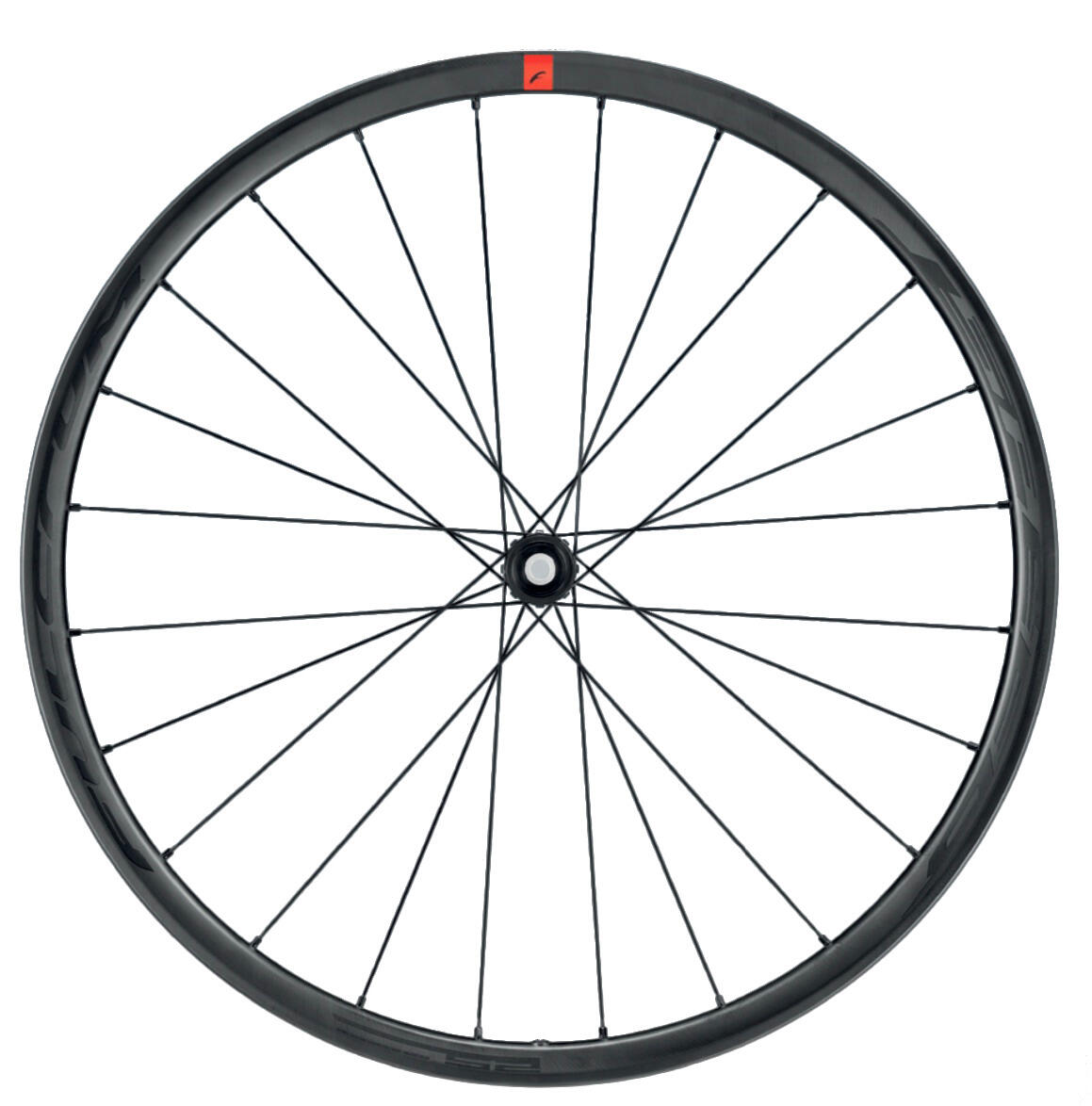 Symmetrical on the front and asymmetrical on the rear, Fulcrum say the design helps optimise the sweet spot between lightness and aerodynamics.
These lightweight hoops pull the scales to just 1285 grams which will make them sensational when the going gets steep.
They are tubeless ready, have an inner rim width of 21mm, that aforementioned depth of 26mm, are curiously named '25s' and optimised for up to 28mm tyres.
To the bottom line, and the RRP is expected to be around $3400 AUD.
More at www.fulcrumwheels.com
BOA Blast
Heard of BOA? There's a fair chance you will! Popular and well established in the States, we are told it's one of the next big products we will see here in Australia.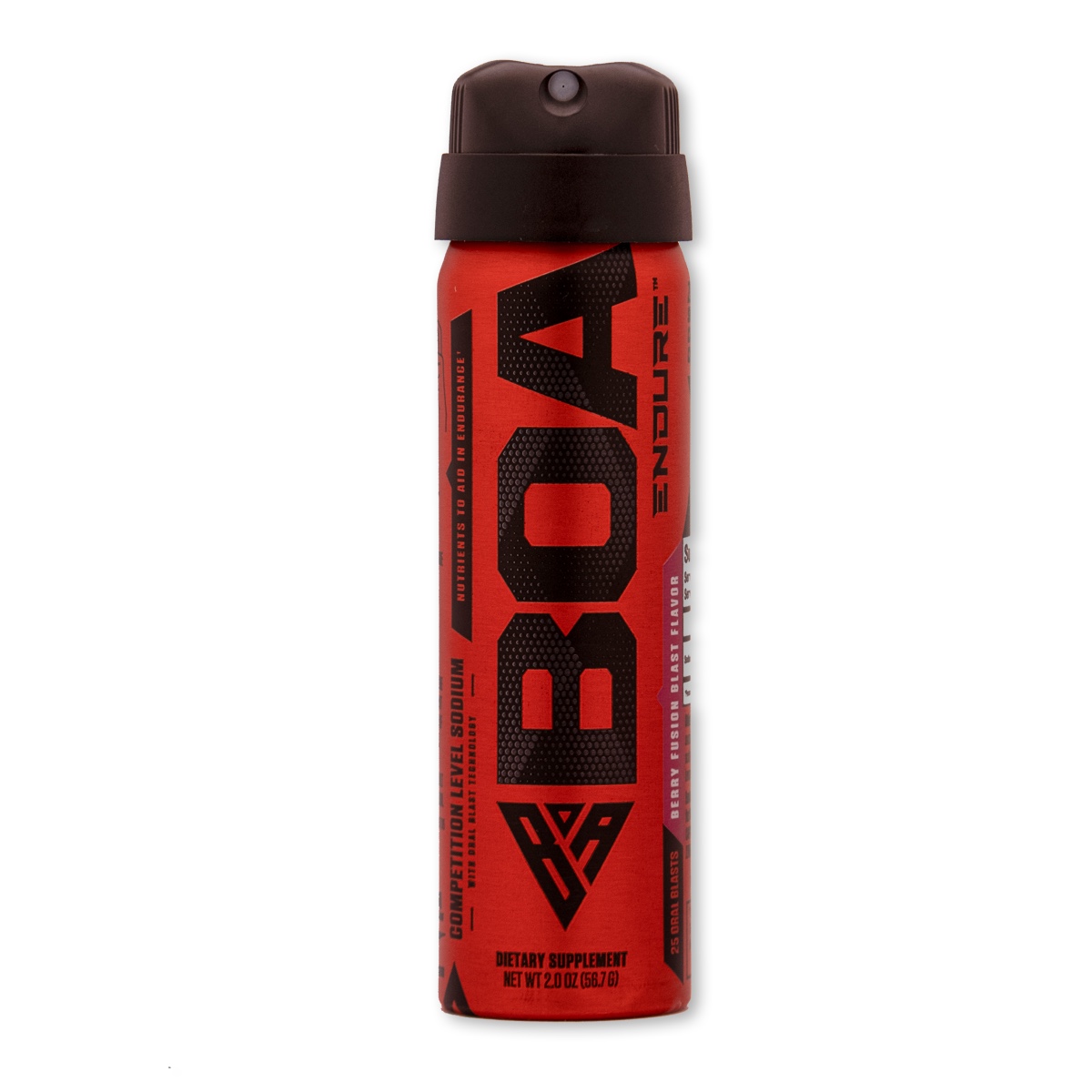 A small dispenser style bottle, a high-powered blast of oxygen is used to propel atomized nutrients into your body. The team behind BOA's Endure say the product replenishes sodium which can help you hydrate up to ten times faster than with other fluids.
"When you're competing or training at maximum output, and rapidly losing sodium, fast matters," they say.
BOA delivers 150mg of sodium per serving, that's 25 serves or 3,750mg of sodium form a small can. For comparison, an athlete would need to drink more than 23, 12 ounce bottles of the leading isotonic beverage in order to consume the same amount of sodium.
More about BOA at www.boablast.com
Alka Power
Born and still based in the NSW Southern Highlands, Alka Power is Australia's only true naturally raised HIGH pH9-10 alkaline spring water.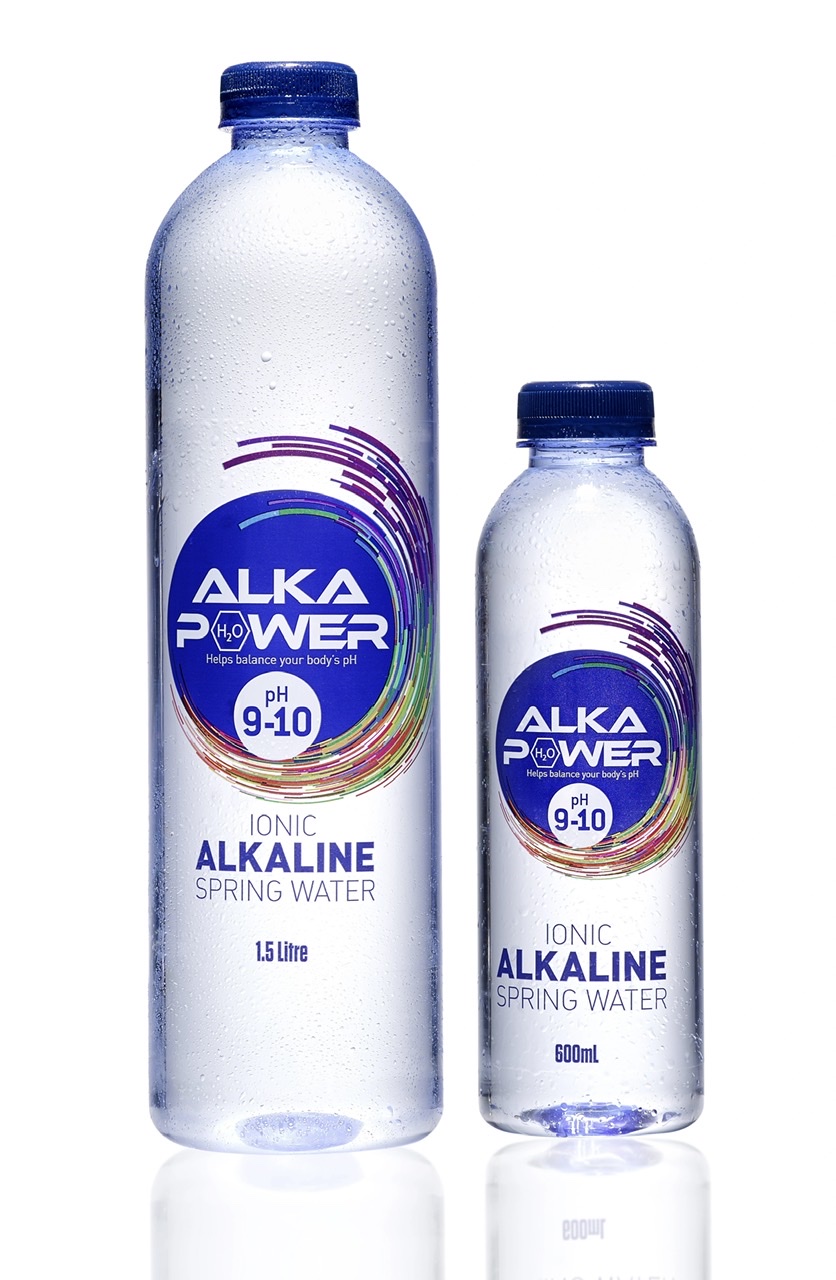 A unique tasting water, it is bottled ad the source and contains a range of essential minerals to naturally provide a high and stable pH of 9 to 10.
According to the water experts at Alka Power, over time our bodies become acidic due to a number of factors including poor diet, stress and other symptoms. "Being in an alkaline state promotes overall better health, including increased vitality and immunity," we were told.
Alka Power is an Australian family owned business and they are wonderful supporters of cycling and major Gran Fondo events including our very own Bowral Classic.
Alka Power is Australia's number one alkaline water brand, available in Woolworths, Coles, IGA's Ampol, Harris Farm Markets and all independent retail stores.
Helm Velo Caddy
Ever found yourself searching for important gear just before a ride? This handy storage solution could be just what you're looking for.
The Helm Velo Caddy neatly addresses the problem by providing a compact and practical storage location for your helmet, bike computer, cycling glasses, drink bottles and items you can hang like caps, clothing, gloves, and more.
I keep all my cycling gear in my garage near my bikes and so I mounted the Velo Caddy in close proximity to my other gear.
It was easy to install and came with all the necessary screws and bolts, even a level to make sure it was plumb. All I needed was a drill, screwdriver and allen key.
With a real quality feel, the Velo Caddy is handmade in Melbourne from blackbutt wood veneer and powder-coated steel. The designer has thought of everything and even incorporated a bottle opener to enjoy a post-ride beverage.
You can purchase the Helm for $199 direct from the distributor at bspokevelo.com.au/products/helm-velo-caddy
New Wattbike Atom
Unlock your performance potential with Wattbike Atom. With unrivalled accuracy and seamless connectivity, the award-winning smart bike is the most realistic indoor cycling experience. It has also been picked up by AusCycling who have signed Wattbike as official indoor performance bike supplier.
The Wattbike Atom is the smart bike that delivers huge performance benefits and is used by elite athletes and clubs around the world.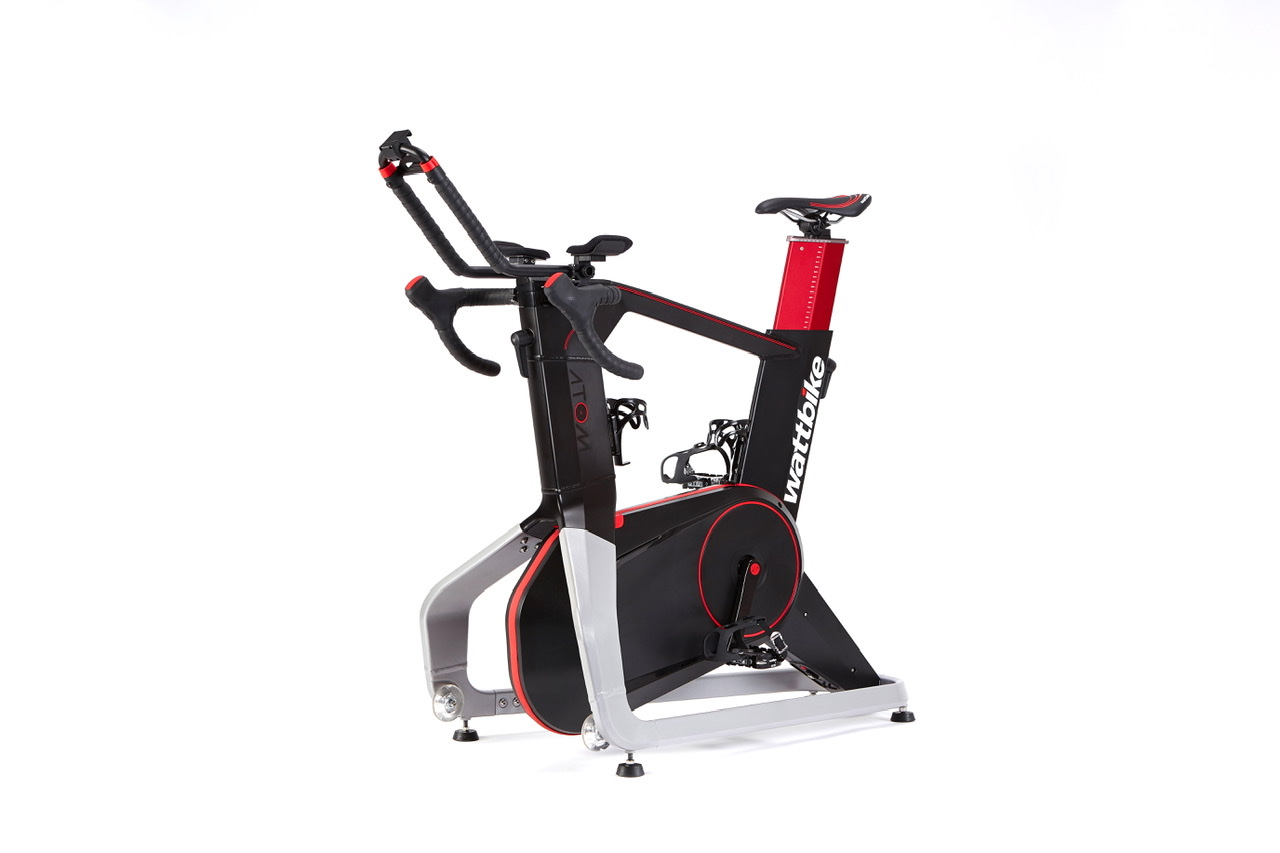 Features include:
Connectivity to training apps including Zwift, Rouvy and Strava
Real ride feel and fit with automatic elevation changes during virtual rides, instant gear changes. Various set up configurations and ability to replicate your exact road bike fit (including saddle, stem & handlebar adjustment.)
Numerous gearing configurations
Power accuracy of +/ – 1% and max power of 2500w
RRP: $TBA
Women's Cycling App From CWRB
Popular women's cycling group Chicks Who Ride Bikes have launched the CWRB app, the goal being to connect female cyclists and help keep women active and socially connected through bike riding.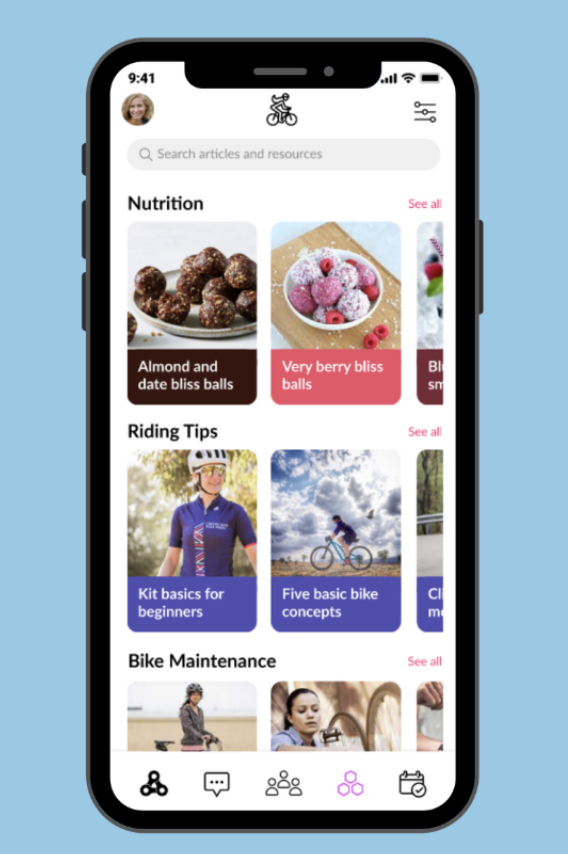 The App was co-designed by CWRB Founder Jordana Blackman and World Champion cyclist Katey Bates so that it is simple to use, relevant and, most importantly, fun.
The app contains a range of health, wellness, adventure and fitness content focused on riding bikes, including mini workouts, stretching sessions, recipes, meditations and skills /techniques for riding your bike and maintaining it.
After a social-network style onboarding process featuringfacial recognition technology to weed out catfishing, usersselect their level, location and cycling discipline and then gain instant access to:
Search and Connect: Find others by location, level and/ordiscipline– locally and abroad
Message, meet-up and chat: Organise rides, ask questions
News feed: Get advice, stay up to date on the latest happenings
You can download the CWRB app from the Apple App Store and Google PlayStore.
Visit www.chickswhoridebikes.com for more information.
Cleat Key Makes New Shoes A Cinch
Unlike other consumer-level cleat fitting products (which are typically just templates with printed grid patterns), the Cleat Key is designed to help a rider accurately set a proper road cleat position.
Having reached more than 900% of their recent Kickstarter funding target, unheard of for a niche cycling product, the product clearly demonstrates a gap in the market.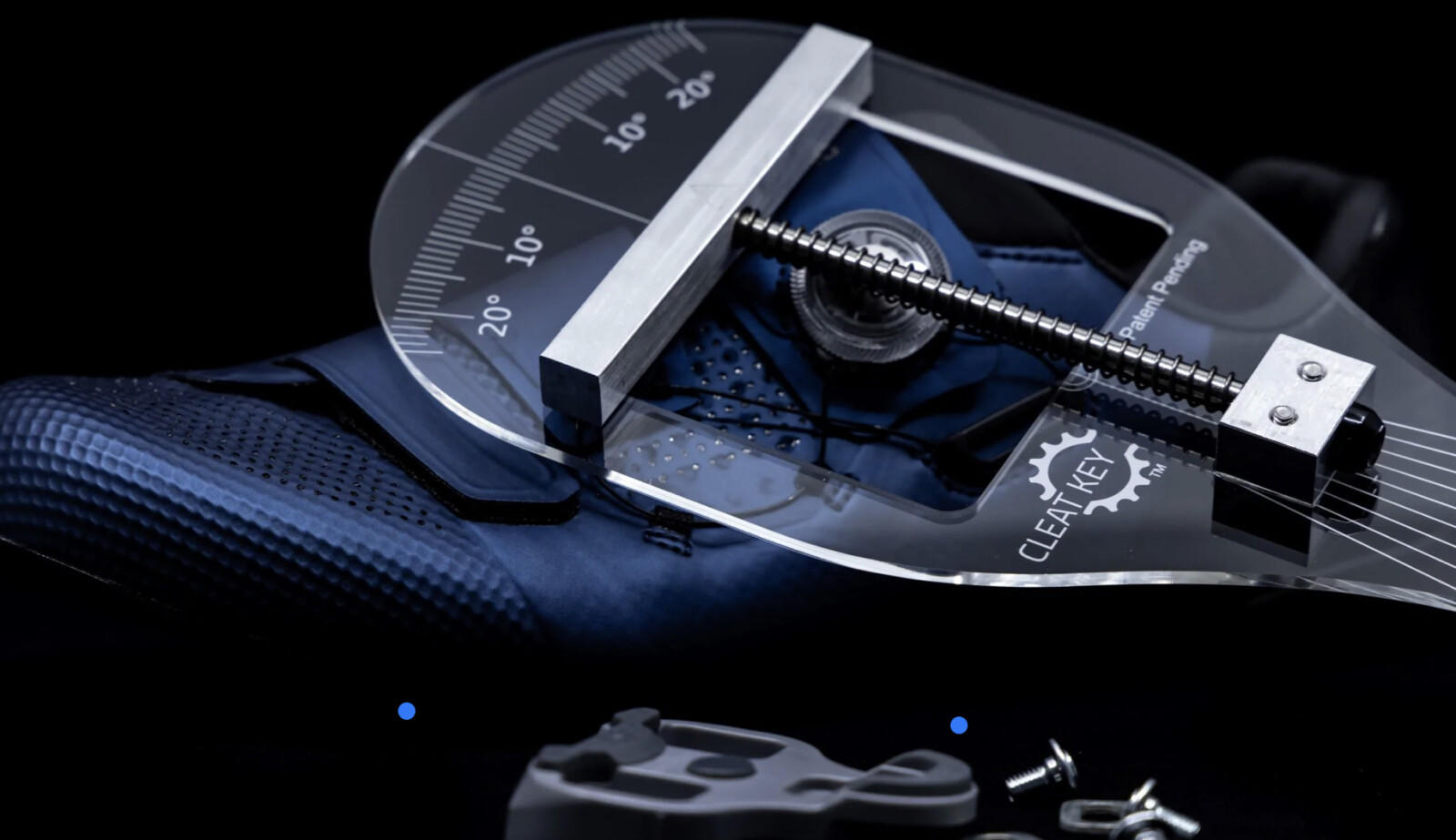 Cleat Key are now selling direct-to-consumer via www.cleat-key.com are already taking orders from shops and distributors around the world.
Ribble Add 105 Di2 To Their Range
Ribble Cycles has added the all-new Shimano's 105 Di2 to a cross-section of key models across their range. Designed to transform road cycling, Shimano's 105 Di2 shifting provides more scope to a new set of riders and utilises technologies and functions from Dura Ace and Ultegra endorsed by years of research and development.
"Electronic shifting has been used extensively across our higher end models for quite some time, with the introduction of 105 Di2 we can now make it available to those who want to explore Di2 and take their riding experience beyond mechanical and to a completely new level. R&D is at the forefront of our design, which links perfectly with SHIMANO's vision for cycling." Jamie Burrow, Head of Product at Ribble Cycles said.
For more on the 105 Di2 equipped bikes visit www.ribblecycles.co.uk/au