Kelly van Tonder (aka Kal) is a Melbourne-based artist with a particular speciality that we're sure will captivate the minds of many cyclists.
A couple of years the former Girona-based painter picked a niche, and that was painting miniatures of cycling jerseys. They were so vibrant, vivid and perfect to capture and give an artist's impression.
"Each piece is painted in watercolour and is 30mm in diameter – smaller than some of the Australian coins in my purse," she says. "Being that small – they tend to become a focal point, a conversation starter."
"It's not just art to me; it's a conversation between passion and creativity. While I've had the pleasure of serving a diverse clientele across Europe, including the cycling hubs of Barcelona and Girona, I'm now based (and very recently so) in the beautiful city of Melbourne, Australia."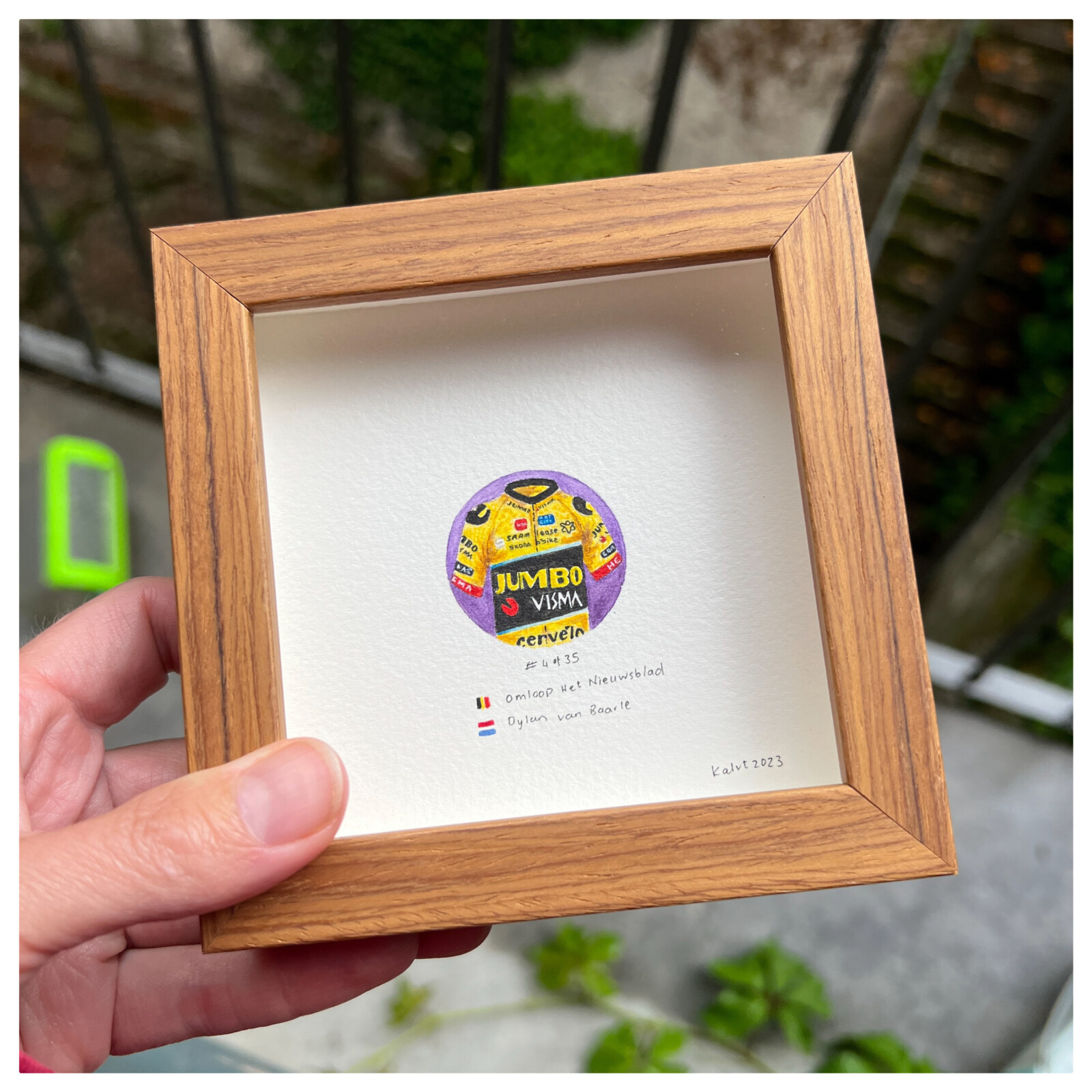 Unveiling Kal's Latest Pieces
"Before we dive into the idea of commissioning a piece, let's embark on a journey through some of my latest works," says Kal. "Each miniature jersey painting is a testament to the rich and intricate details that make the world of cycling so captivating.
Commission Your Cycling Journey
"I believe art should be a personal experience, a reflection of your unique connection with cycling," she said. "Thats why I offer the opportunity to create pieces that revolve around your cycling memories, your favourite jerseys, or even your dream race moments.
"Whether you're a seasoned rider or an enthusiastic supporter, together, we can turn your ideas into unique and authentic pieces that truly celebrate your cycling journey."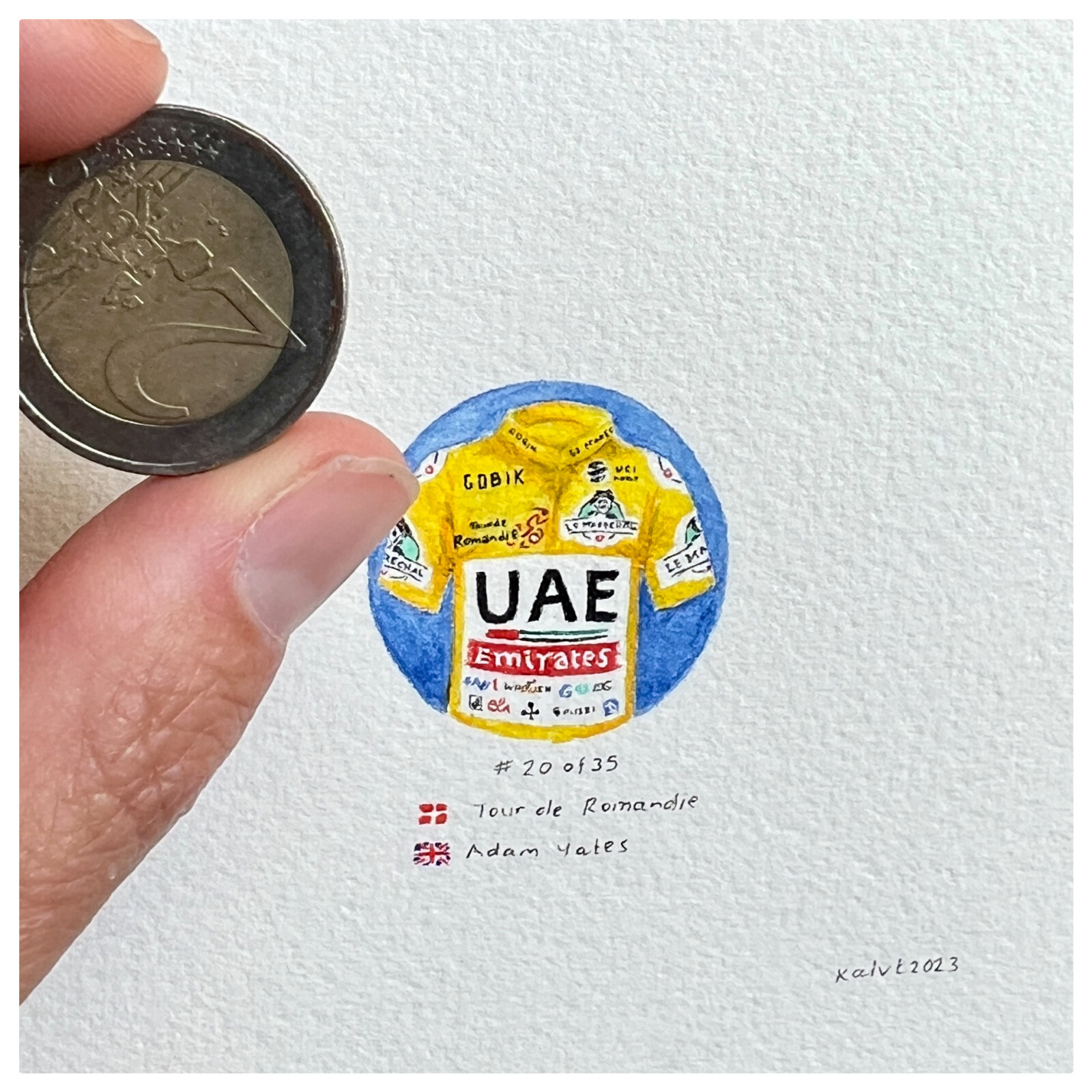 Join the Cycling Art Journey
Kal would love Bicycling Australia readers to join her cycling art community. On socials she shares daily doses of artistic inspiration on social media and stay tuned for upcoming promotions and giveaways. Connect with Kalvt on FACEBOOK and INSTAGRAM to be a part of the vibrant community.
Interested in Kelly's miniature cycling art? You can get in touch via 0468 451 739, kelly@kalvt.com or www.kalvt.com