Caleb Ewan will ride for his former Aussie team from 2024.
"It means a lot to me to come back to GreenEDGE. I had a lot of success with the squad in the past, it's obviously where I started my professional career, so I have really good memories from being with GreenEDGE those first few years," the 29yo said.
"For me, it will be nice being back in the Australian culture and English-speaking environment. Being an Australian and riding for an Australian team is very special. There are a lot of riders and staff that I have worked with before, many of my old teammates remain, so it will be great to work with everyone again and I think the transition back will be smooth.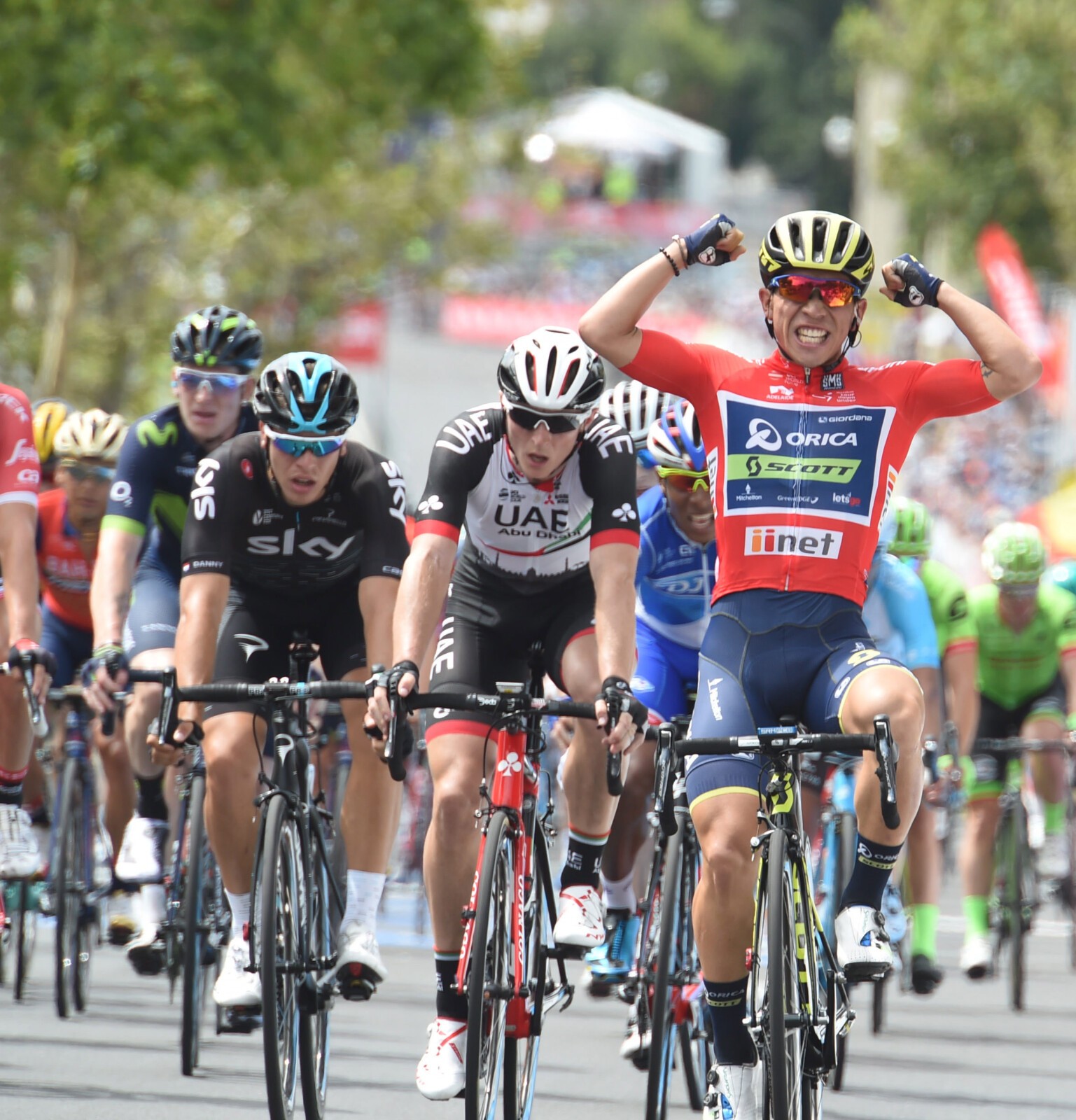 "I'm definitely coming back to the team as a more experienced rider, in the last few years I've won the biggest race of my career and I think I've developed a lot as a rider and also as a leader. When I joined the team initially, I was only 19 or 20, so I was very young. I learnt a lot from the experienced guys that were already there and used that going forward in my career.
I have developed as a person and as a rider and I look forward to coming back in more of a leadership role. It will be great to be able to help the younger Australians riders too, to reach their potential and in that way also give back to the team.
The main thing for me will be getting back to winning ways and I hope to bring a lot of success to the team. It will be a strong roster for 2024."
EARLIER: European media have reported that Aussie sprinter Caleb Ewan is set to return to former team GreenEDGE.
Having ridden with the Australian team prior to his move to Lotto Soudal / Lotto Dstny in 2018, La Gazetta have reported 'barring last-minute surprises, he will return'.
If the reports are accurate, 29yo Ewan will ride with Jayco-AlUla from 2024.
Ewan has endured bad luck and struggled with various injuries over the past year or so. His last major race was the 2023 Tour de France that he abandoned after two very tough stages.
Ewan worked hard to beat the time cut on Stage 12 and his his race came to an end during stage 13, enroute to the Grand Colombier. At the time he was seen out the back of the peloton clutching his abdomen. A short time later came the race radio announcement Ewan abandoned the Tour de France.
Still with plenty to offer the sport, the pocket rocket sprinter has won a total of 60 races, has twice finished second at Milan-Sanremo (2018 and 2021) and won 5 stages at the Giro d'Italia and 5 at the Tour de France.
More to come.