She is regarded as the greatest female track cyclist in history, has devoted a staggering two thirds of her life to the sport and is the most decorated Australian Olympic cyclist of all time. Anna Meares – the Queen of the track – has retired from professional cycling.
Announcing the news to a national audience via the Nine Network's Wide World of Sports, Anna Meares said many had asked about her plans after the Rio Olympics and, more pointedly, whether she would consider training for the 2018 Gold Coast Commonwealth Games.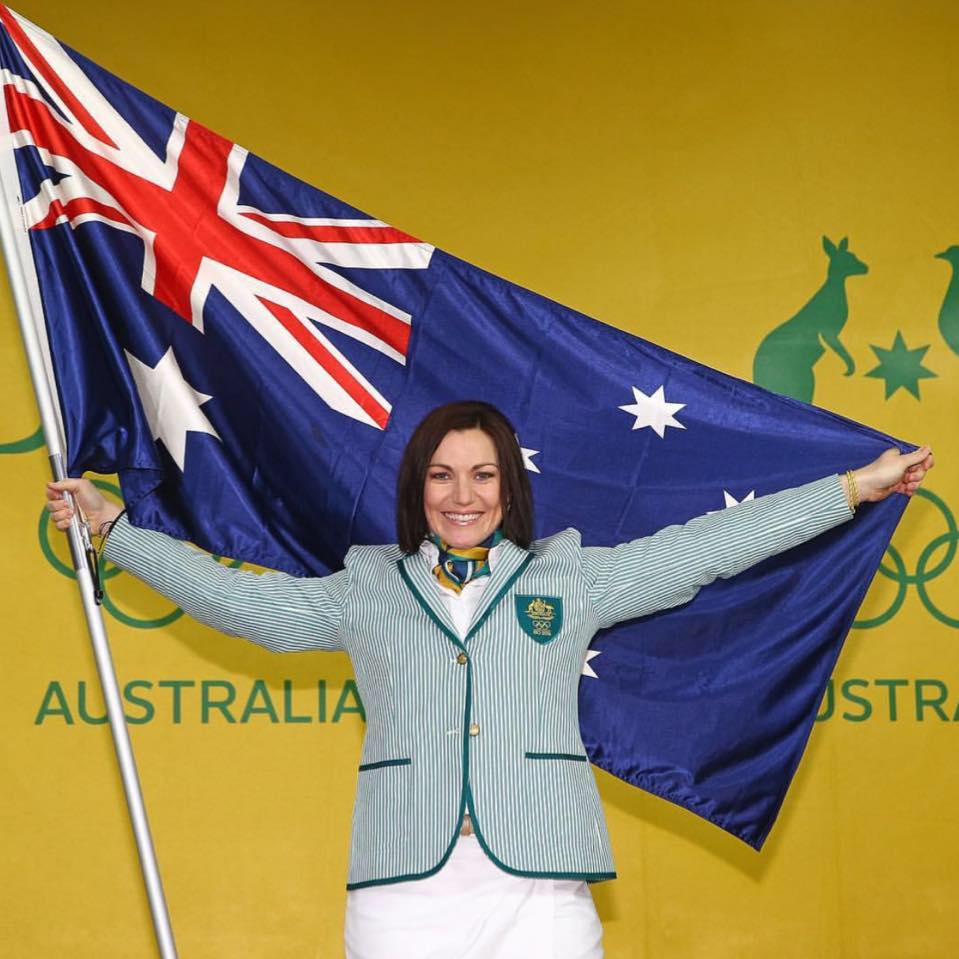 "With some time in reflection I have decided that I am actually going to retire," she said.
"Having had to change tack for six months leading into it and to achieve the things I have, I feel satisfied and happy to step aside from the sport and try something new and different."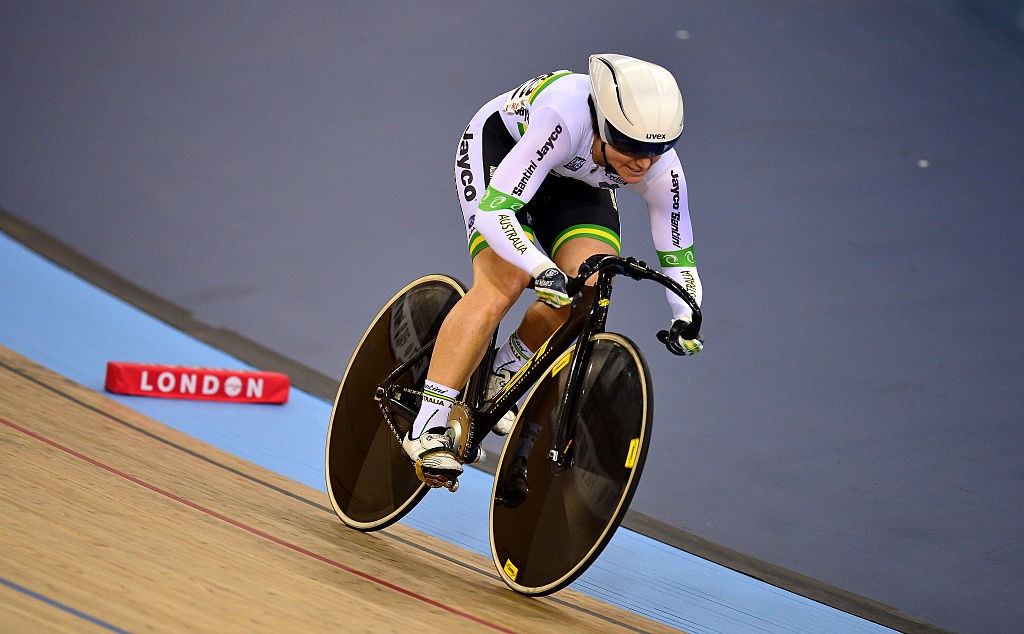 Meares said her final appearance at this year's Rio Olympics was a mixture of pleasure and pain.
"Most people were unaware just to get to Rio I had six cortisone injections through my spine," she said.
Despite pages upon pages of palmares, Meares said she was most proud of having the opportunity to ride for Australia.
" To represent my country, to wear green and gold. How fortunate is that?" she stated.
I feel satisfied and happy to step aside from the sport. Anna Meares
Thanking the countless thousands who've supported and followed her phenomenal career, Meares singled out Coach Gary West and Manager Francine Pinnuck for special mention.
"Thanks to the Cycling Australia High Performance Unit Program, the AIS and Sports Commission, my sponsors both past and present, to my dearest friends, my beloved family, Bruce the beagle (her beloved dog)," she said.
"And of course thank you Australia," she added.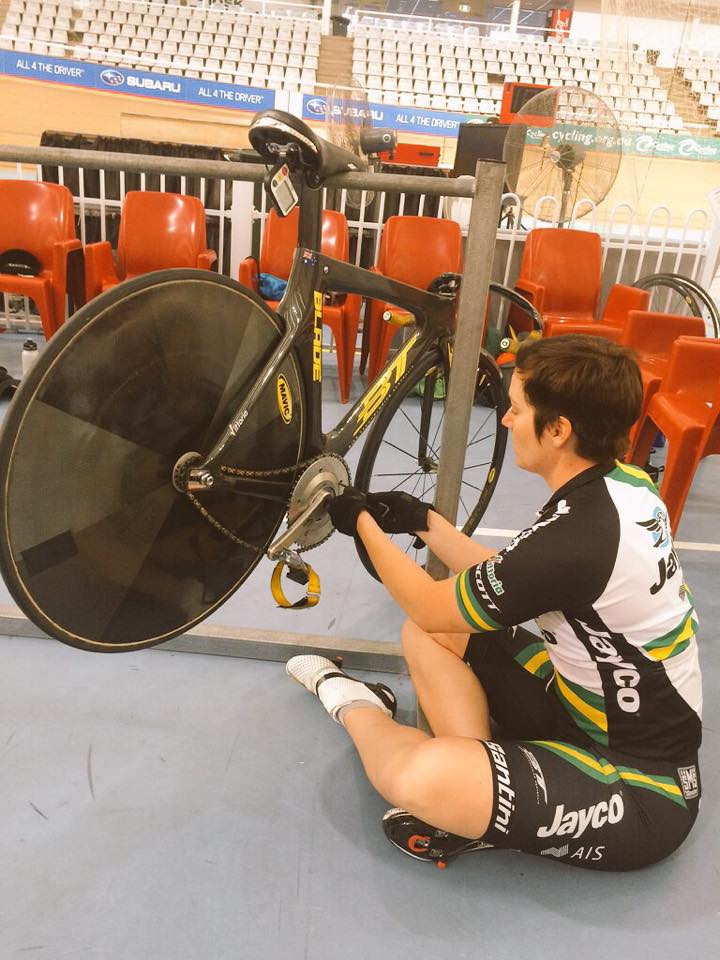 Keen Junior To Olympic Legend
Meares took up cycling when aged just 11 and living in the Central Queensland town of Rockhampton. A gifted junior, she won local, national and international events. At just 18-years-old she won Bronze at the 2002 Commonwealth Games in Manchester.
She went on to compete at the 2004 Athens Olympics, her first of a record four Olympics. There she won gold in the 500m time trial at just 20 years of age.
Three year's after Athens Meares famously broke her neck during a race. Many said she would never ride again but just seven months later the ever-determined Aussie won silver at the 2008 Beijing Olympics.
London 2012
The London 2012 Games will always be remembered for Anna Meares beating rival Victoria Pendleton in the sprint.
With Meares revealing she and Pendleton hadn't spoken for 4 years, and headlines such as 'Bad Blood On The Boards', in the mainstream media, this was far more than three fast laps, it was personal. Despite enormous support for the British hometown hero, Meares gloriously won Gold in the best-of-three sprint final.
Rio 2016 – Anna's Final Olympics?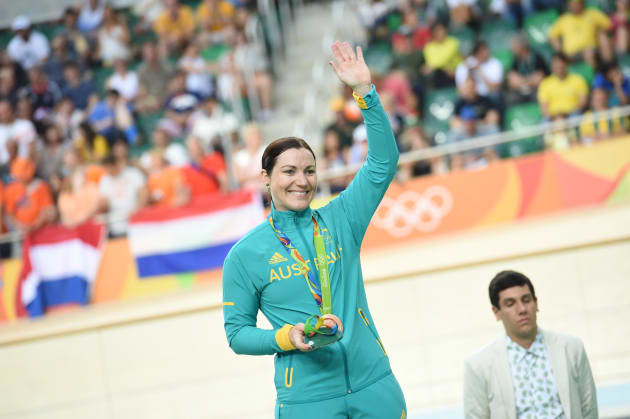 It was this year, 2016, that Meares made her 4th Olympic appearance. Along with the huge honour of being Australian flag bearer, she won Bronze in the keirin to become Australia's most decorated cyclist in Olympic history.
Following her retirment announcement this week, Cycling Australia CEO Nicholas Green OAM paid tribute to Meares' dedication, devotion and ability.
"Anna's contribution to the sport of cycling is immeasurable, and whether on or off the bike, Anna exemplified the utmost professionalism and respect for the sport and her peers," he said.
"Her results at the Olympic, World Championship and Commonwealth level are second to none and is a tribute to her hard work, dedication and commitment to excellence. Also the resilience shown by Anna as she faced repeated challenges throughout her career epitomised her strength of character and truly inspired the nation.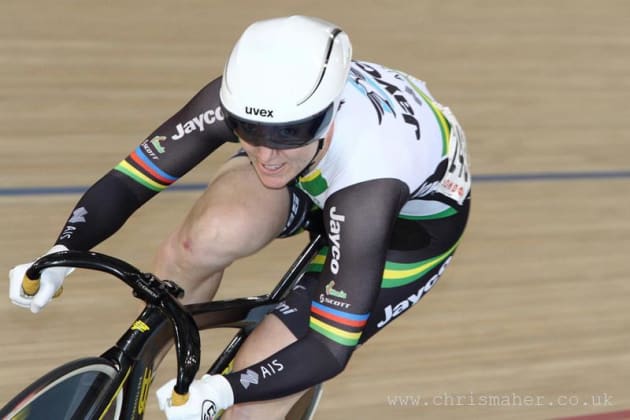 "While the trademark Meares stare, speed, power and victories will be sorely missed in velodromes across Australia and throughout the world, Anna has left a legacy on the sport that will be felt for years to come. Quite simply, the world of cycling is stronger because of Anna Meares, not poorer because of her retirement."
Meares' Many Milestones
22 years – 2/3 of her life devoted to the sport.
15 years competing at the elite senior level.

2014 Australian Commonwealth Games flag bearer.

2016 Australian Olympic team captain and flag bearer.
A total of 6 Olympic medals including her 2 Gold.
27 World Championship medals of which 11 were Gold – the most by any female ever.
8 Commonwealth medals -5 Gold.
35 National titles.
8 world records and four Commonwealth records.
The only woman to have ridden world records in all three timed events – the 500m, 200m and Team Sprint.
The only woman in the world to have won World Titles in every sprint discipline.
The only woman in the world to medal at the Olympics in all four sprint disciplines.
Most Olympic medals won by an Australian cyclist.
Only Australian to medal in 4 consecutive Olympics in individual event.
First woman to win Olympic Gold for Australia on the Velodrome.
First women to ride sub 34 and sub 33 seconds for the 500m Time Trial
Awarded an Order of Australia Medal (OAM)
Australian Centenary Medallist
Australian Cyclist of the Year – Two-time Oppy Medallist
AIS inductee 'Best of the Best'.

AIS athlete of the year, twice.

South Australian athlete of the year four times.