After making a bold move inside the closing kilometres of the 277km race, individual entrant Nathan Elliott won the 2016 Melbourne to Warrnambool on Saturday. It was the 101st edition of the historic event and final race in the men's 2016 Subaru National Road Series.
Ayden Toovey of Subaru NSWIS & MS was second and Robbie Hucker of Avanti IsoWhey Sports rounded off the podium.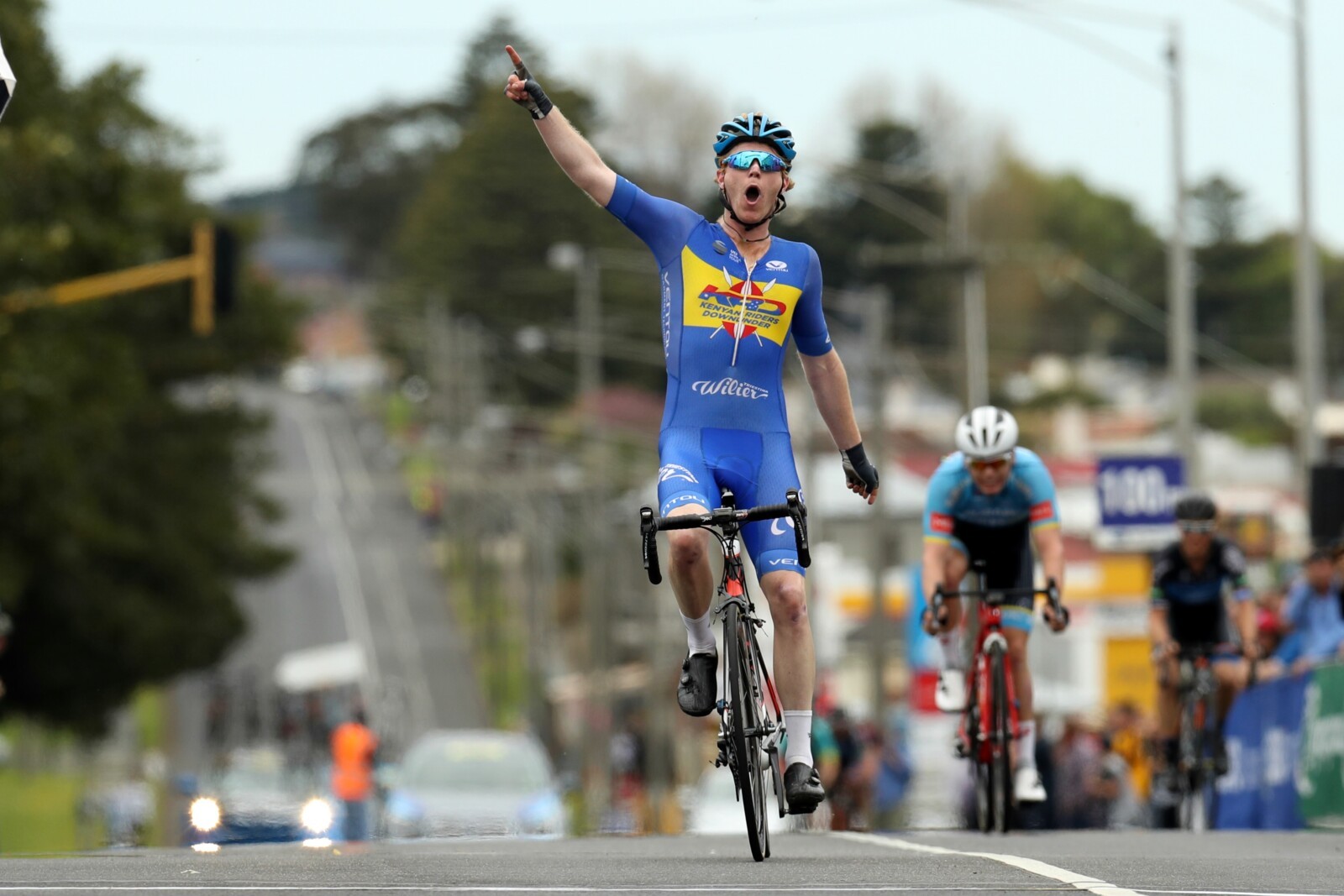 "I'm stoked to get the win! After coming second at Grafton to Inverell, I'm so happy to have pulled this one off for sure," said a victorious Elliott.
"My parents were here supporting me, it was awesome to see them here at the finish line. I had thought about getting into the early break but wanted to play it by ear. Once the break went I knew it was going to be a good one as I saw all the major teams were represented so I knew the peloton wouldn't chase us down," he added.
Race Director John Trevorrow was thrilled with the level of racing on display throughout the arduous event
"I've ridden a few Warny's in my day, but this one was a ripper," he said. "It was like the Warny's of old."
Tessa Fabry Delivers Warrnambool Win In Second-Ever Women's Event
In the women's event Victorian bike courier Tessa Fabry enjoyed the biggest win of her career pipping Fiona Yard and Jessica Lane in a thrilling sprint finish.
Fabry was shocked and relieved to take the win for the High5 Dream Team after her teammates Kendelle Hodges and Rebecca Wiasak were forced to withdraw in the first half of the 277km road race.
"Winning today feels incredible! It feels incredible just to finish this race, so I'm absolutely stoked to take the win," said Fabry.
"I was really surprised that I had the legs to sprint at the finish there because for about the last 100k's of the race I wanted to pull out, but I came good in the last 20k's and managed to pull it off.
Hailing from Cairns, Fiona Yard was ecstatic with her second place finish.
"I was cramping badly for the last 20km, but the group I was working with were fantastic," she said.
"I wouldn't have gotten through that without the support from the wonderful group of people I was racing with. Kudos to Tessa Fabry, she rode an absolutely amazing race, I feel so proud to have crossed the line with one of the High5 Dream Team girls."
After entering the race with only hours to spare, a third place finish for Jessica Lane has filled the Victorian with confidence before she heads to Europe to race with Maaslandster CCN Nicheliving.
"Finishing third feels good, considering I had a bit of bad luck today," she said after the race.