It seems the only person who saw Tadej Pogacar coming at Le Tour was one Eddy Merckx.
"I could see Pogacar coming a mile off and I had said the only solution he had was to wait for the TT because time was playing into his hands," the five-time Tour de France winner told French newspaper L'Equipe the day after baby-faced Tadej made the impossible, possible.

Primoz Roglic took the race lead on the ninth stage which Pogacar won, although the latter didn't move to second overall until atop Puy Mary, five days later. While Pogacar was the best climber, having also triumphed on the Grand Colombier – the finish of stage 15 – in the final week neither Roglic or Jumbo-Visma, the team of the maillot jaune, appeared perturbed by his presence.

He was only 21. His UAE Team Emirates coterie is down to six men. He's a lightweight. We're heavyweights.

"He was a lot fresher than Roglic. We could see that over the last few days. He knew he didn't need to attack because Jumbo were stronger," Merckx reasoned. "He just had to fly under the radar a little before the time trial."

When you're second on GC in the world's biggest bike race it's nigh on impossible to "fly under the radar", yet that's what Pogacar managed to do – aided by an outfit that, according to Merckx, "raced stupidly".

"They've been hoist by their own petard, they went looking for this defeat. It was clear that Pogacar wasn't going to attack them; he couldn't drop them in the mountains. But they should have tried to drop him a lot earlier so they could get enough of a gap on him. It's a good lesson in cycling."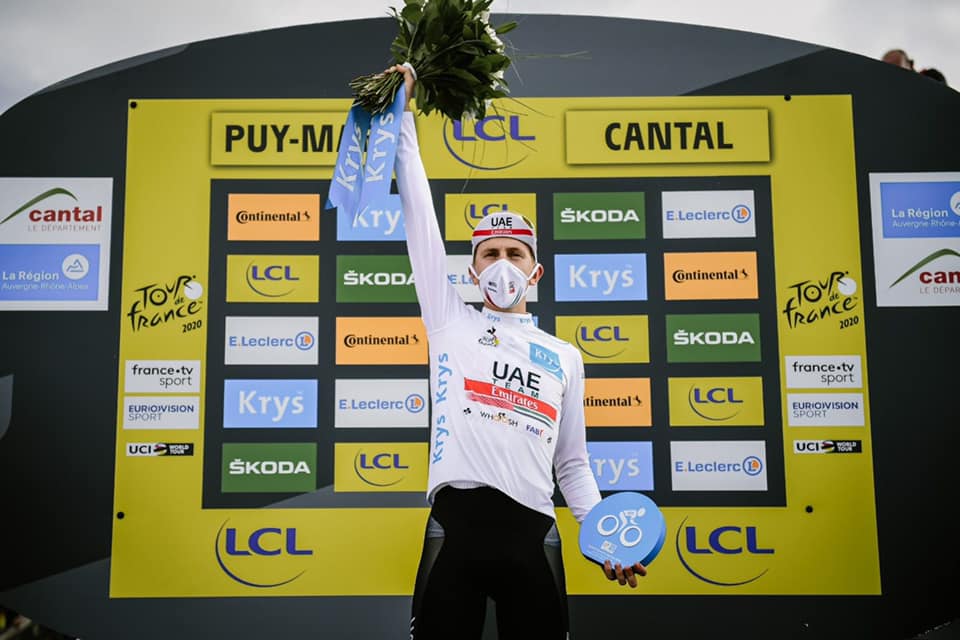 A good lesson indeed. Hindsight is a wonderful thing, although if we look back through the results the only occasion Pogacar conceded significant time to Roglic was in the wind-buffeted seventh stage, where he lost 1'22". Jumbo-Visma had an outfit that, together with Richie Porte's Trek-Segafredo and Mikel Landa's Movistar teams, could have tried to do the same thing again, rather than ride tempo uphill and down dale à la Team Sky in years past.
The audacity of youth
Pogacar, who turned 22 the day after he became the youngest rider to win Le Tour in 116 years and the second-youngest in history, was also spurred by the audacity of youth.
"Even if I came second or last, it wouldn't really matter; it would still be nice to be here," he remarked after being crowned on the Avenue des Champs-Élysées. How many Tour winners would say something like that?
It was this carefree, nothing-to-lose-everything-to-gain approach that, in the penultimate stage time trial to La Planche des Belles Filles, saw wunderkind Tadej dispense with a power meter or bike computer, and, riding on feel and adrenalin, trounce all and sundry in a thriller not seen since Greg LeMond overhauled Laurent Fignon on the final day of the 1989 Tour de France.
His strategy? "Just full gas from the bottom to the top." Simple.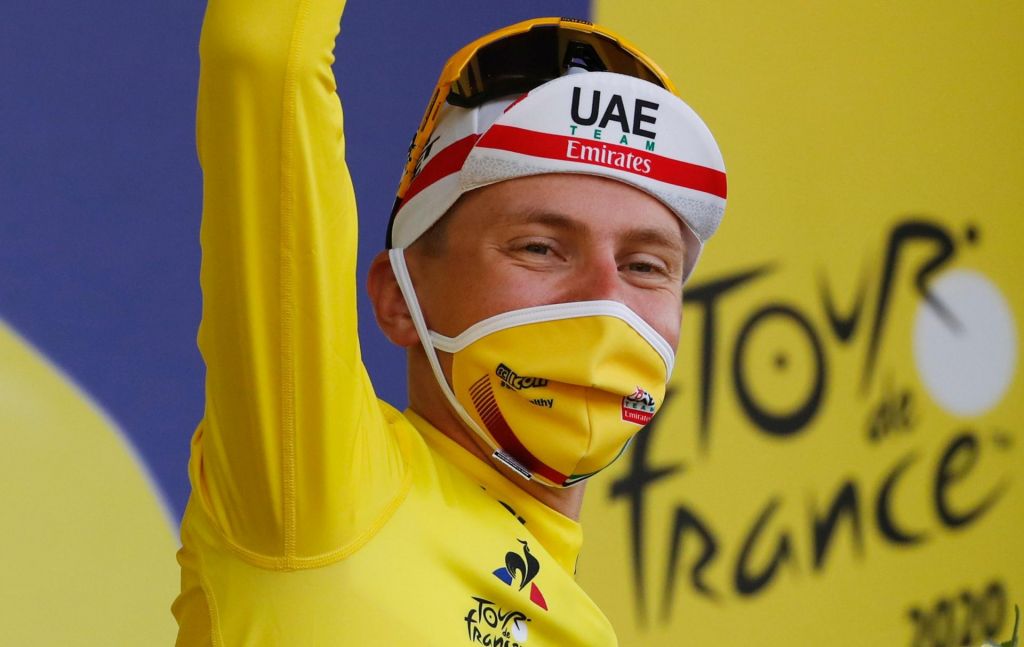 No doubt, Roglic mentally and physically cracked on the six kilometre climb that averaged 8.3 per cent.
Albeit not completely: If you told him before the stage that he'd finish 35 seconds down on teammate Tom Dumoulin – winner of the 2017 Giro d'Italia, also that year's world TT champion, and second at the 2018 Tour to Chris Froome – with a 57-second advantage to Pogacar, he likely would've taken it. In fact, Dumoulin finished second on the stage and Roglic still managed fifth, which underscores how remarkable a ride Pogacar's was, putting 1'21" and 1'56" into Dumoulin and Roglic, respectively.
Just like defending champion Egan Bernal of INEOS Grenadiers, who succumbed to injuries sustained during this year's race, Roglic et al must go back to the drawing board. Planning begins the day after the Tour is over. The thing is, Pogacar upended what was previously considered a near infallible race-winning template, first used by Team Sky with Bradley Wiggins in 2012, then Froome, then Bernal and then Roglic. That was until Tadej decided to write his own ending.
While Pogacar says, "I'm not really a fan of my birthdays," and he would've been content just to make it to Paris in his Tour debut, he'll nevertheless be blatantly aware that history was created in a year where it was touch and go whether Le Tour 2020 would even start, let alone finish. Oscillating between 9000-10,000 positive COVID-19 cases each day, we should feel fortunate that we got to witness an entire Tour, and one that had everything a cycling aficionado could've wished for.
#RoarforRichie
It would be remiss not to issue the highest praise for the ride of Porte, just the second Australian to stand atop the Paris podium at Le Tour.
Like Cadel Evans before him, his Grand Tour journey has been a decade-long rollercoaster ride of emotions and began with a promising ride at the Giro, where, like Cadel, he enjoyed a stint in the famed maglia rosa.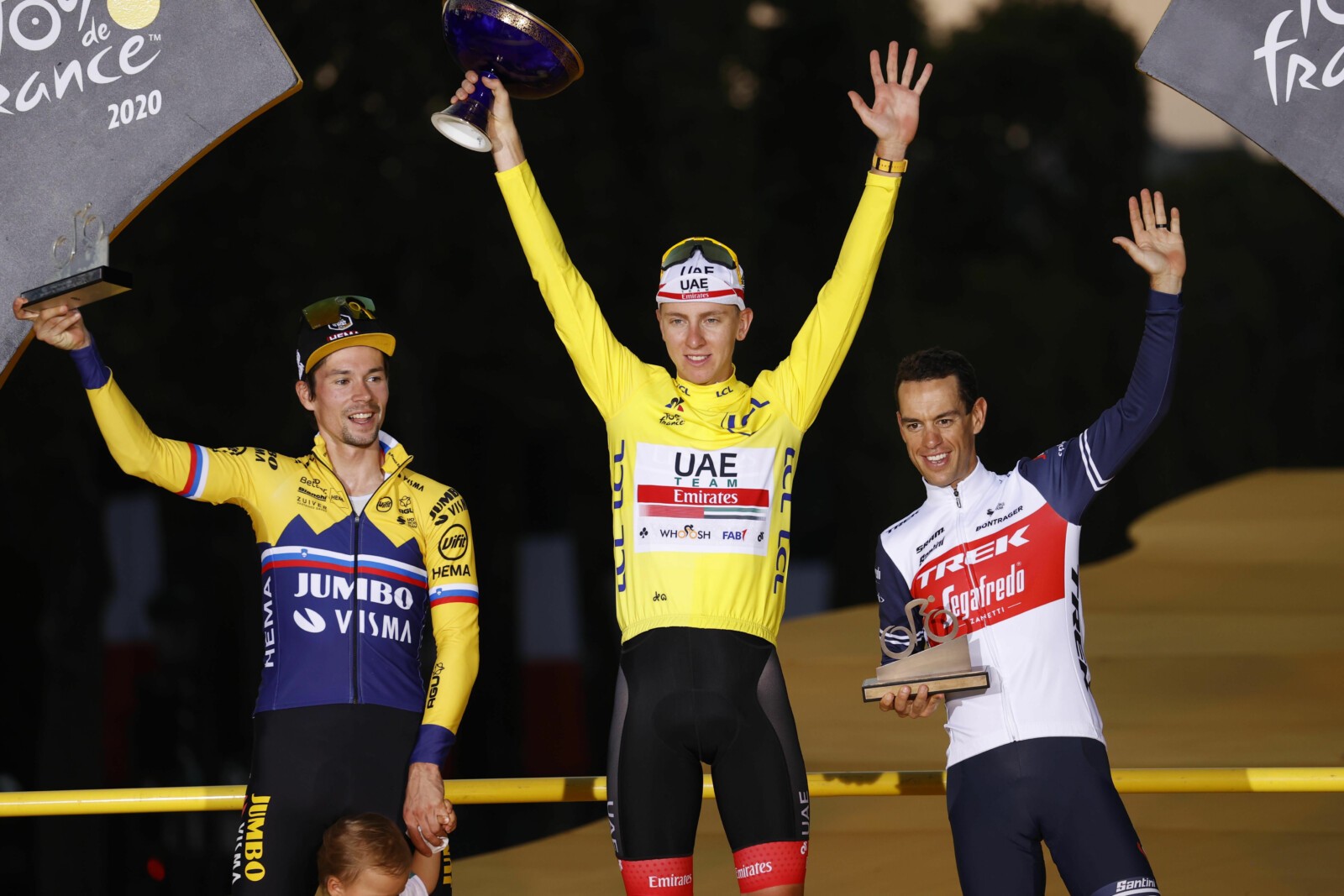 The year was 2010. He was a neo-pro with Danish-based outfit Saxo Bank, managed by 1996 Tour winner Bjarne Riis. The team had Andy Schleck as their leader for July so the Giro wasn't top priority.
Little was expected of him, other than to learn the ropes. Let's remember, Porte was not coming from a Europe-based Pro Continental team but an Aussie Conti squad that was sponsored by a Tasmanian takeaway chain that sold hot jacket potatoes! Prior to that he was a full-time triathlete; hardly the pedigree of your typical Tour de France podium placegetter.
From the very first time trial in Amsterdam, won by Bradley Wiggins and who, two years later, would win the Tour, the 25-year-old from Launceston showed promise beyond his limited experience. Evans, one of three pre-race favourites along with Ivan Basso and Carlos Sastre, would finish third on the stage, Porte seventh.
The next two days, on the wind-buffeted stages to Utrecht and Middelberg, he would, through clever riding and strong legs, make key splits that elevated him to second on the classifica generale. Then, on the eleventh stage (note: Porte had not ridden a race longer than nine days before this Giro) he made a key split that upended the race's status quo – on
a 262km day no less – and became the race leader in his debut Grand Tour.
Richie enjoyed a three-day stint in pink before relinquishing the lead at the end of the second week. Yet he kept his head screwed tight and, by race's end in Verona, would finish a highly creditable seventh on GC, just two places behind Evans, riding his 11th Grand Tour and as we all know, would triumph at La Grande Boucle the following year.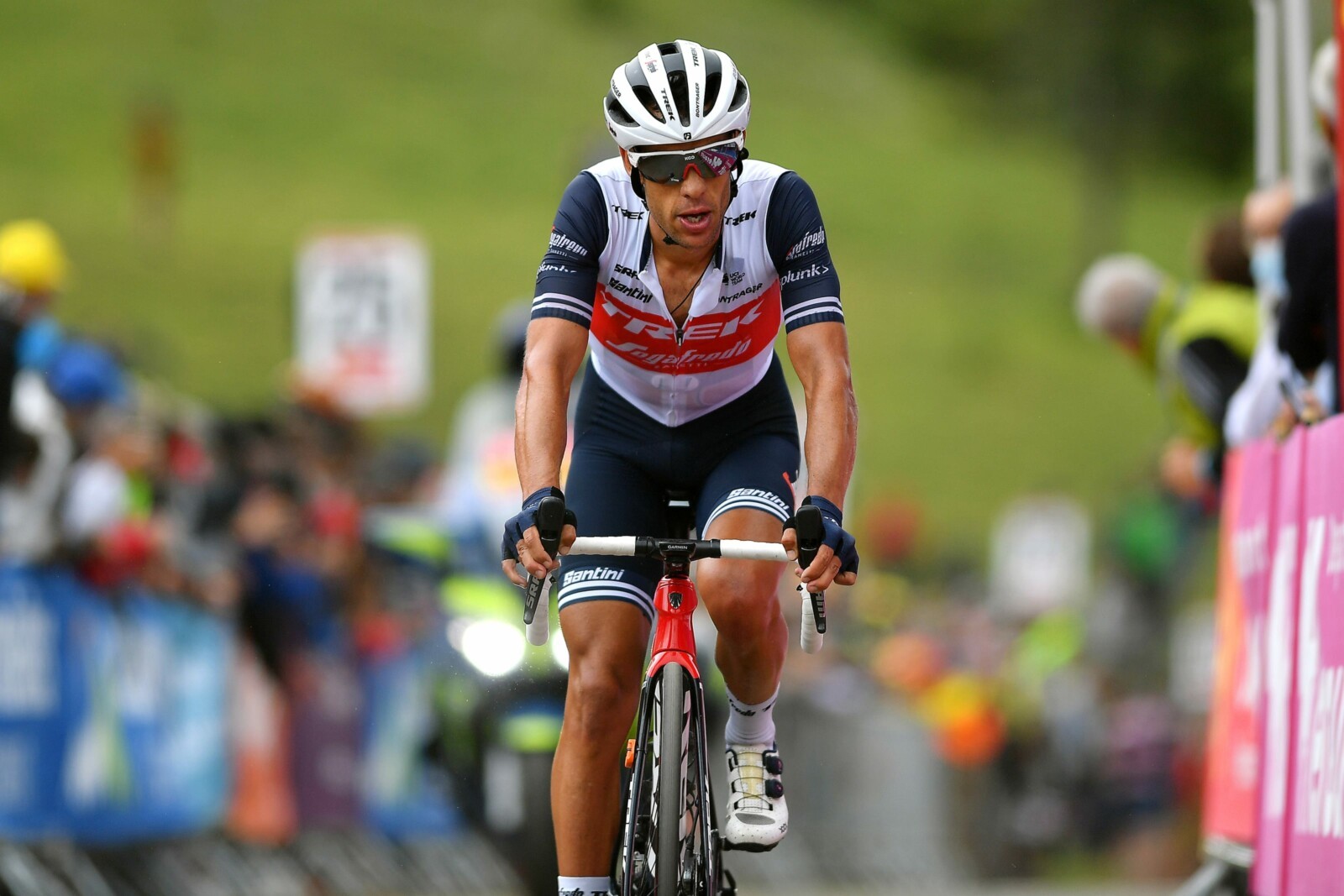 Sliding doors
Unlike Cadel, who would assume a TdF leadership role by his fourth Grand Tour, where he finished eighth, Porte chose a different path: that of a well-paid mountain domestique at Sky Procycling. He would ride at the service of Wiggins (2012) and Froome (2013-2015) in July, which was the only race that really mattered to Team Sky – and still is. He got half a chance in 2014 when Froome crashed out, and at the 2015 Giro, but by then he knew if he was to give the Tour a red hot go, he'd need to do it someplace else.
In parallels with his compatriot, that place was where Evans found a fully supported environment six years earlier: the BMC Racing Team.
Thirty-one years young, Porte ran fifth in his first attempt as an outright leader, 5'17" in arrears of Froome and surely a portent of better things to come was the widely held belief. In 2017 and 2018 he arrived at the Grand Départ in career-best form – quite possibly Tour-winning form – but lady luck was on vacation in the Maldives: both occasions he crashed out nine stages in.
It would've been enough to crack 99 per cent of people, but Richie is in the rarefied one percent; he still had unfinished business.
In 2019, now with Trek-Segafredo, the pugnacious Tassie devil that is Porte ran eleventh. 12'42" behind a 22-year-old Egan Bernal. In Paris, he looked and sounded defeated and dissatisfied. Time was no longer his friend. At 34, Evans was the oldest post-war winner; he was already there and had one year left on his contract.
Last roll of the dice
Up against the might of The Pog and The Rog, entering the final week of the 2020 Tour, the podium was the best he could've hoped for.
"Probably the stage where I really started to believe was the [15th stage to] Grand Colombier. Obviously, the Slovenian guys were the strongest but I was third. The time trial was one of the best I've done in my career. It's been such a journey and I'm so happy to finally be on the podium in a Grand Tour," he said in Paris, his smiling face unrecognisable from yesteryear.
It took Evans nine years and 13 Grand Tours to get where he wanted; for Porte it was one season and two Grand Tours more. "Third place is just reward for a lengthy career, which has been very successful and normally in the service of other people," said Wiggins.
Throughout the Tour, he spoke of being more relaxed than previous years.
A consequence, perhaps, of being a father – he's now got two, Luca and Eloise, the latter born during this year's race
– and that 2020 would be the last as a leader in July; something he never appeared entirely comfortable with. But now he's got the monkey off his back, should he really give it away to join INEOS Grenadiers as a super-domestique?
The career of a professional cyclist is not long. 2021 will mark a dozen seasons at this level, and Porte will turn 36 on January 30. He has a family to feed, and as he says of Pogacar, 13 years his junior and who beat him by 3'30": "He's just such
a massive talent and he's so raw. He's just so good. We're going to see a lot more of him in the years to come."
In terms of Australian riders, with a stage race palmarès only second to Cadel, what rewards come next for Richie should be considered a bonus.