When most Australian cycling fans think of Michael Matthews, they think of Bling. Whether encouraged by its owner or not, that tag has become synonymous with the 24-year-old thanks to his taste in fine clothing, the purchase of a Porsche Cayenne GTS and an assortment of jewellery that he proudly displays.
While the moniker may not be entirely accurate – Matthews prefers a night in, does not drink and professes that "I'm actually a shy and quiet person" – it remains an often used label. Less known, however, is his journey from troubled teenager with little riding experience to one of the most promising young cyclists in the world.
It is hardly a rags to riches story of the same magnitude as those found in other sporting arenas, but it provides interesting insight into the 2010 U23 World Road Race Champion's meteoric rise. And with Matthews possessing the potential to repeat that feat at senior level, it is a tale unlikely to remain untold.
Speaking by telephone from the Ardennes towards the end of the Spring Classics, a jovial Matthews sounds enthused and eager to get back on his bike. An impressive start to 2015 began with the sprinter's green jersey at Paris-Nice, before being followed in quick succession by a podium finish at Milan-San Remo and a Tour of the Basque Country stage victory.
Having made no secret of his desire to win the first Italian monument, Matthews admits to dissatisfaction with his failure to outsprint German John Degenkolb and Katusha's Alexander Kristoff on the Via Roma. Such disappointment, though, will only fuel another attempt at the prestigious one-day race in 2016.
"The legs that I had in the final third of Milan-San Remo were pretty incredible, but getting boxed in with 200 metres to go was my mistake," he says. "It was really unfortunate that I could not open up and give it everything. But I will definitely be there next year and use this experience to try and achieve a better result."
Strong performances at the Brabantse Pijl and Amstel Gold – placing second and third respectively – quickly alleviated any lingering disappointment from the Italian classic, before Matthews turned his attention to an assault on the Grand Tours. After enjoying mixed success at the 2014 iterations of cycling's three biggest races, Matthews is eager to collect several stage wins in the coming months. He cites his rapidly changing fortunes at last year's Giro d'Italia and a heartbreaking pre-Tour de France injury as providing ample motivation.
"It was such a high at the start of the Giro: winning the team time trial, wearing the pink jersey and winning a stage, and then I was taken out in a crash," Matthews reflects. "I finished that stage, which was very hard, but later had to pull out because I was in too much pain. It was a disappointing way to finish such a great Giro, but that's racing."
While early successes in Northern Ireland and Italy may have provided comfort following his fall, no such platitudes could ease the pain at being withdrawn from the Tour de France before a stage had been raced.
You can subscribe here or get it on your iPad
"The hardest part about having to withdraw was my form at the time and the work I had put in to get there," says Matthews. "If I was going into the race just to ride through and finish, I would not have been so disappointed, but I've never been in that form before and I am not sure if I will ever get there again. Knowing that I could have had a really big impact on the race made it all the more disappointing."
Inspired by such adversity, Matthews has his focus firmly fixed on the forthcoming edition of the Tour. Orica-GreenEDGE head sports director Matt White is expecting big things from his young charge, as the race winds from central Holland to southern France before reaching its customary end-point on the Champs-Élysées in Paris.
"The goal for Michael at this year's Tour is to win a stage," says White. "He will also play a crucial role supporting Simon Gerrans. I really see the duo working very well together and forming a lethal combination."
Matthews also has his eye on bettering GreenEDGE's performance of 2013, where bus-gate quickly gave way to a flurry of successes demonstrating the outfit's bona fide World Tour credentials. After the team's comparatively quiet Le Tour in 2014, Matthews is determined to return GreenEDGE to the podiums of France.
"We will be bringing our strongest team, and everyone is very motivated," he asserts. "The Tour de France is the biggest race of the year, so we will be going 110% for stage wins. We will probably try to replicate or even top 2013, when the boys won the team time trial, had the yellow jersey for a few days and Gerro won a stage."
When conversation turns to teammate 'Gerro' Gerrans, Matthews admits that the 35-year-old's injury plagued season has inadvertently pushed leadership pressure onto his shoulders. Not one to shirk a challenge, Matthews has flourished in this role while Gerrans recovered from an elbow fracture sustained at the Strade Bianche.
"I have definitely felt the need to step up in his absence," he explains. "I knew coming into this year I had to be a leader for the team. Once Gerrans went down with injury it was thrown on me a little bit harder than otherwise, which I was perhaps not prepared for, but I think I have dealt with it well."
When speaking about his colleagues and the team in general, Matthews' tone changes slightly: even from the other side of the world it is evident that GreenEDGE means a lot to the Canberran. Asked whether he can envisage still riding in the green, blue and white of Gerry Ryan's team in 10 years' time, Matthews responds with a resounding yes.
"I love this team," he exclaims. "From the riders to the staff and everyone around us. The mechanics and the soigneurs are incredible: nothing is ever a problem. The team really backs me to get the results, and that support can be very hard to find."
Matthews' recent experience at GreenEDGE stands in marked contrast to his two years at Dutch side Rabobank (now Team LottoNL-Jumbo), where language barriers and an imperfect culture fit made for a challenging transition to life as a professional cyclist. He stresses, though, that he never considered returning home and that he is grateful for the experience.
"My time at Rabobank was difficult – particularly with me not being the typical cyclist," Matthews jokes with the benefit of hindsight. "I was put on the outside a little bit, but I just did my two years and learnt everything possible. Then the offer came from Orica-GreenEDGE, and I was quite happy to move across. In the end it was a good experience: I learnt a lot about myself, and about living and racing in Europe."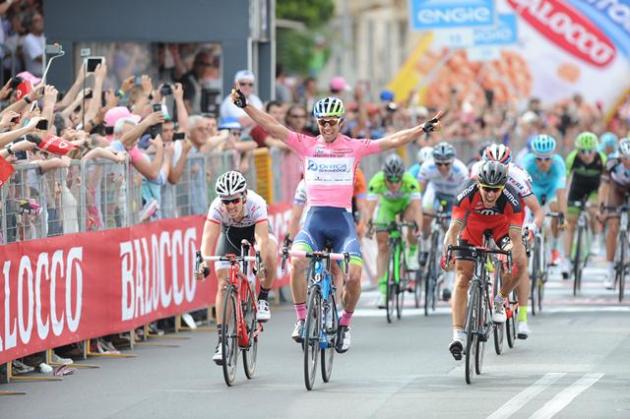 Whenever Matthews has faced adversity on the cobbled road to a successful cycling career, he has gained strength by thinking back to his teenage years. Before Matthews found himself at Rabobank or GreenEDGE, he was just another teenager at Melrose High School in Canberra. In an interview with The Canberra Times last year, former coach Glenn Doney described his pupil's move to cycling as "a game-changer".
"I do think about my past a lot," Matthews admits candidly, "particularly on the hard days when you are out training and think 'I could just go home and be a normal person again'. But cycling has really changed me: I was heading in the wrong direction, hanging out with the wrong people. I was lucky to be spotted by my physical education teacher at school – every sport we did I was probably the best in the class – so he sent me to a talent identification program. I went there and they said I would be really good at cycling!"
Helped by his natural fitness and skills gained as an avid motocross rider, Matthews excelled even without the help of a petrol engine.
"Then I had to make the decision: whether I was going to fully commit to cycling or remain the bad kid at school," he continues. "Luckily my parents pushed really hard to get me away from the crowd I was in and into the cycling crowd. That put me on a straight and narrow road. I think if I was not a cyclist now I would probably be in a really bad way somewhere. I am very thankful to my teacher [Des Proctor] and coach Glenn Doney for their help in getting me to where I am now."
Fast-forward eight years, and that troubled school kid is preparing to tackle the globe's greatest race. While the motivation for all sprinters – that coveted green jersey – might be just out of reach, barring injury or selection shock he will take to the line in Utrecht on 4 July with a point to prove.
"The green jersey at the Tour is definitely a big goal of mine," he admits, "but with the team we have at the moment – lots of guys who can achieve different goals – it is quite difficult. To win green you need 100% commitment from the whole team and it takes a lot out of everyone, so I think it might be a few years until I can focus on that."
White, meanwhile, is unequivocal: "I really do think long term the green jersey is a goal he can target." He stresses though that 'first things first: his debut Tour de France', an attitude with which Matthews agrees: "We will see how my first Tour de France goes. I'll try to collect points for experience, but if I win a lot of points at the beginning I guess anything is possible."
He might describe his rapid ascent over the past decade as "quite surreal", but much more is sure to come for Matthews. Whatever form that takes, Australian cycling fans should be grateful that Bling opted for a life on the bike eight long years ago.
DOING THINGS DIFFERENTLY
Perhaps the most conspicuous absence from the 2015 Australian summer of cycling was Orica-GreenEDGE's Michael Matthews. While Heinrich Haussler outsprinted Caleb Ewan to clinch the national championship, Richie Porte showed his ominous form up Willunga Hill and Cadel Evans farewelled fans along the Great Ocean Road, Matthews instead opted to endure a cold European winter. Yet his decision to eschew the warmth of Ballarat and Adelaide for the chilly hills surrounding Monaco has paid off in spades.
"This year I stayed in Europe throughout the off-season, and built up to my race calendar much slower than I usually would," Matthews explains. "I normally go back to Australia in November, train through to Nationals, Tour Down Under and then head back to Europe for the Paris-Nice."
In 2015, though, that ride from the French capital to the Côte d'Azur would represent Matthews' first competitive hit-out. Despite harbouring concerns about race-readiness, a stage win and the green jersey vindicated his unorthodox decision.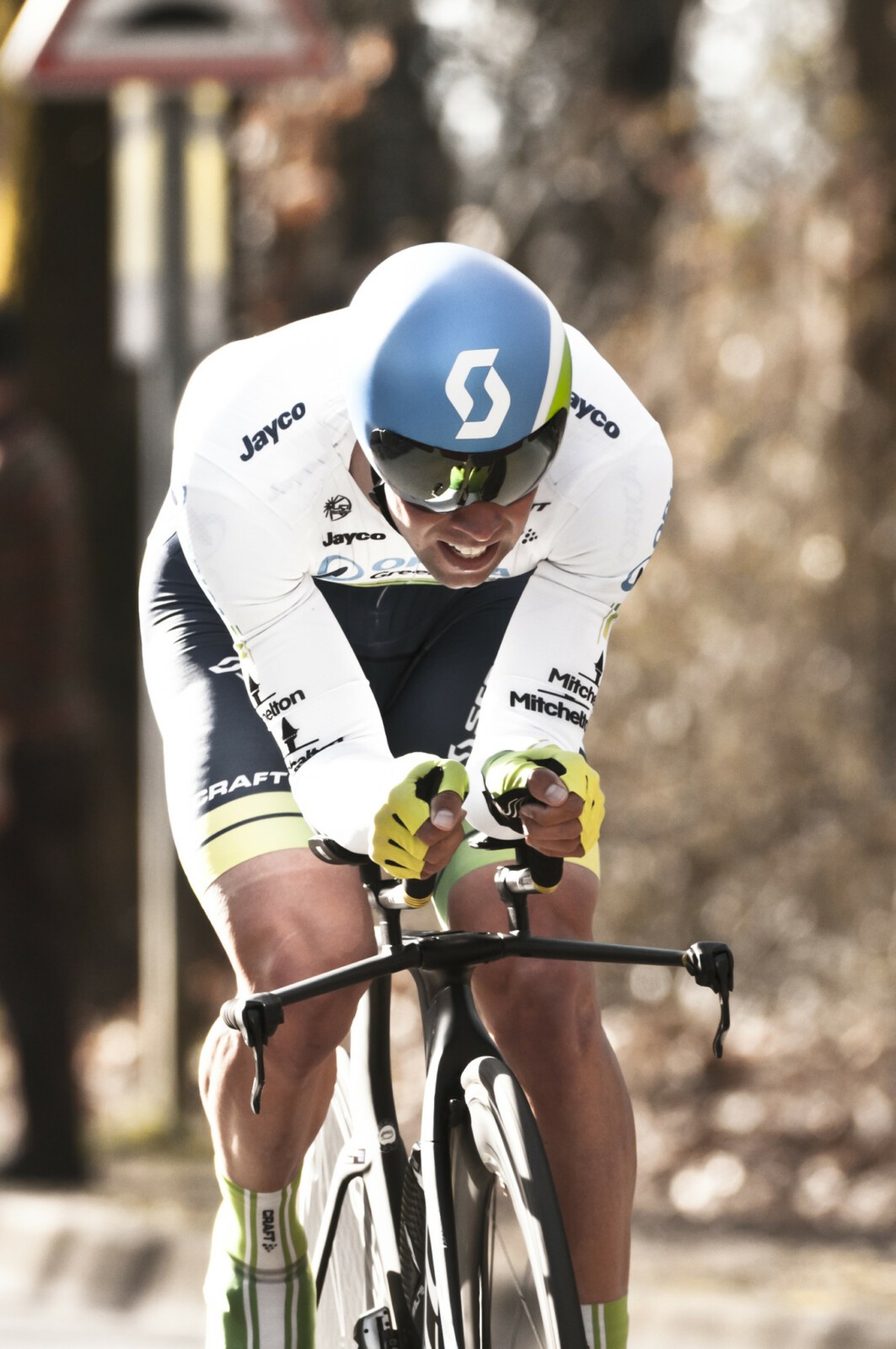 "This year I did not start racing until I was really ready to go and make a difference. I think that was the main reason for my early season success: the long, slow build-up to a higher level, especially in the cold weather of Europe, really prepared me for the last couple of months. I had a few doubts about it at the start – particularly going into Paris-Nice without racing – but it worked out well."
Despite the success that has followed elsewhere, Matthews' points victory at the famous 'Race to the Sun' was particularly sweet, coinciding as it did with Porte's general classifications triumph.
"Richie and I are really close friends," he admits. "We both train in Monaco and spend a lot of time together on and off the bike. So for us to both be on the podium at the end of Paris-Nice – me with the green jersey and him in yellow – was really special."
You can subscribe here or get it on your iPad