Hot on the tail of Bianchi's Oltre XR4, released a year ago, the company are rolling out that award-winning bike's junior sibling, the Oltre XR3.
According to Bianchi, the objective with the XR3 is to extend the availability of the Oltre aero frame platform, along with its patented Countervail technology, making the top-tier bike available to a wider audience.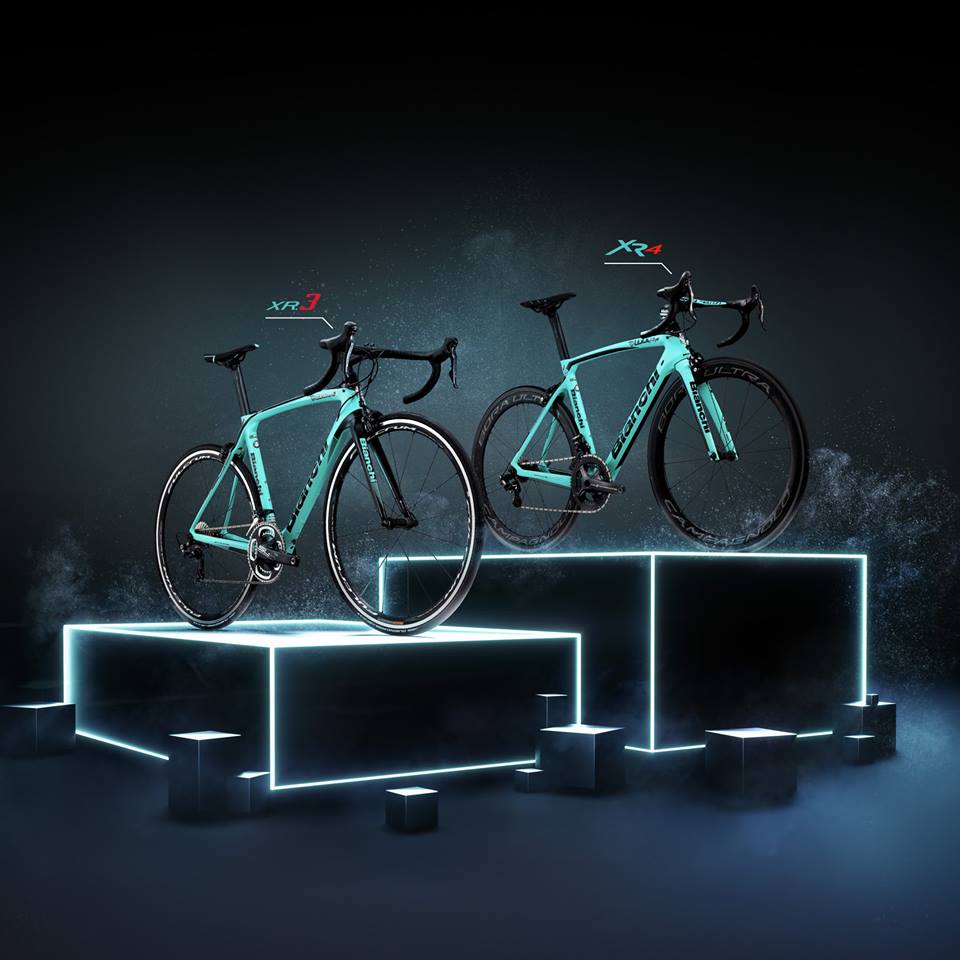 A touch heavier than the XR4 (about 110grams extra frame weight in size 55), the new Oltre XR3 benefits from the same revolutionary frame-design developments and is said to deliver the perfect combination of control and advanced aerodynamics.
Aero touches are obvious, from the shaped headtube through to the slick seatpost along with its hidden clamping system. According to Bianchi the XR3 is a well-balanced and fast road bike with aero profiles, rigidity and the handling you would expect from the Oltre frame platform. But more affordable.
With its agressive stance, the XR3 is built for business. It appears well-suited as a race bike and, with a slightly higher head tube than the XR4, is designed along the same geometry as the older XR1.
Local pricing has not yet been released however an entry level build with Shimano 105 has been advertised overseas at approx. $AU5000