It's hard to believe but the countdown is on – after the most disrupted of year's we are hurtling headlong towards Christmas. Cycling is the ultimate accessory sport and cyclists would have to be some of the easiest people to please when it comes to gift giving. The problem is, there are literally thousands of options. Here we take a look at some Christmas gift ideas.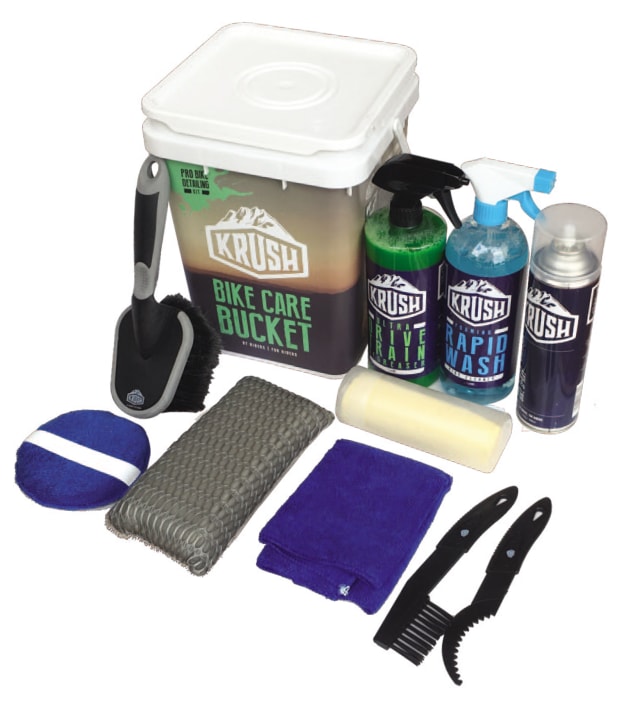 Krush Pro Bike Detailing Kit
Keeping your bike clean and running at its best is a simple 3-step process with the Krush Pro Bike Detailing kit. Whether you've been clocking up road or gravel miles or splashing your way through the mud pits on a CX course, the Krush detailing kit has everything you need to bring back its show room shine have it running like new. RRP $99
Further information at www.bikecorp.com.au
Super B Bike Tools
As bicycle technology continues to evolve, so too does the Super B tool range so they have the best tools for the latest bikes. Here are just some of the gift ideas that the rider in your house will love!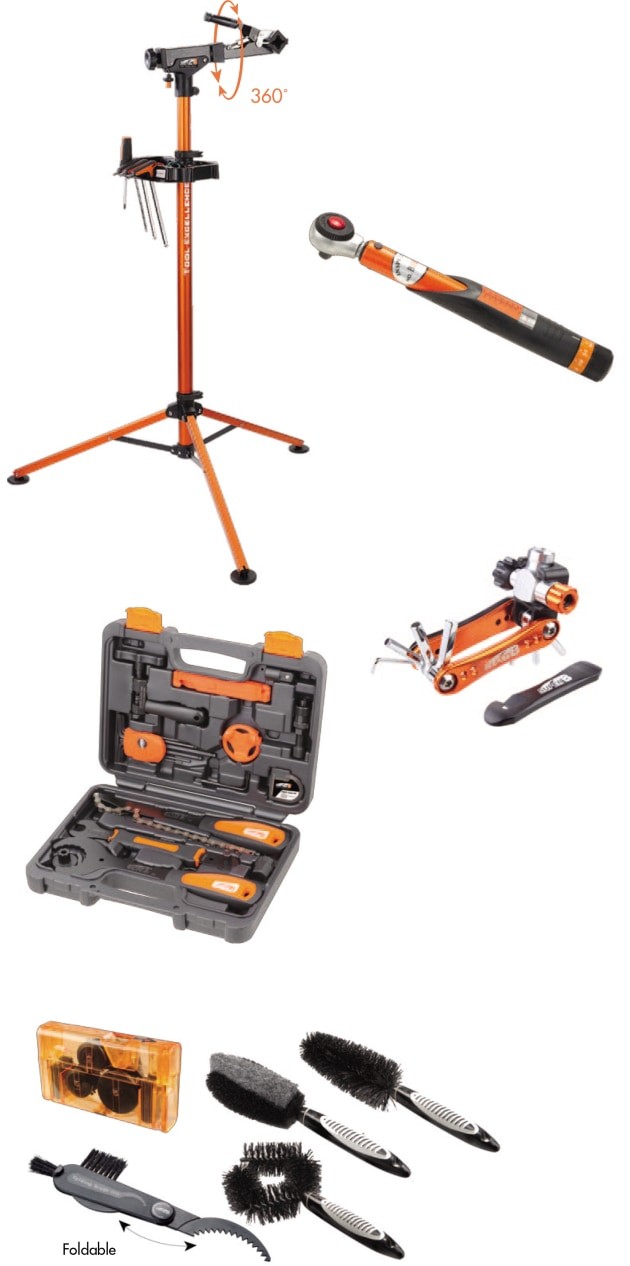 Super B work stand TBWS30 RRP $279 Holds bike at the ideal height for maintenance and repairs. (Not for e-bikes, Super B e-bike specific stands are available).
Super B home mechanic tool kit TBA300 21 piece RRP $119 This kit contains the popular tools most home mechanics need in a convenient blow mould case.
Super B versatile cleaning brush kit TB32950 $69 These brushes and chain cleaning tools enable you to thoroughly clean your whole bike including the drive train quickly and easily.
Super B 10 function multi tool TBFD60 $59 Don't let a mechanical issue spoil your ride. This nifty little tool can handle most mechanical issues that may arise while out on a ride in one neat little package. It even has a CO2 inflator!
Super B torque wrench set TBTW20 RRP $189 Allows you to tighten bolts to the correct torque which is essential for modern carbon and alloy components.
Azur Bicycle Computers

The Azur GPS computer utilises the latest GNSS technology with 4 satellite systems being used to deliver pinpoint accuracy. Ride data can be analysed via the free app and shared with third party platforms such as Strava and Training Peaks. RRP $109
The Azur 12Z computer is available in both wired and wireless options. It features 12 functions that are easy to navigate during your ride and add a whole new level of engagement to your cycling to keep you motivated. RRP Wired $29.99 RRP Wireless $39.99
Further information at
www.bikecorp.com.au
SunGod Eyewear
SunGod Vulcans™ – SunGod Vulcans™ offer maximum peripheral vision with a cylindrical lens shape. Each pair is custom designed in colour combination of your choice, with 10 available lens options for all possible conditions.
SunGod products come with their signature 8KO co-nylon lens technology, a lifetime guarantee on any breakage, and will ship to Australia within a few days.
Price A$200- 370 Only available from sungod.co
SunGod Velans™ – SunGod Velans™ come with a toric lens shape for ultra-precise optical precision. Each pair is custom designed in colour combination of your choice, with 10 available lens options for all possible conditions. SunGod products come with their signature 8KO co-nylon lens technology, a lifetime guarantee on any breakage, and will ship to Australia within a few days.
Price A$180 – 350 Only available from sungod.co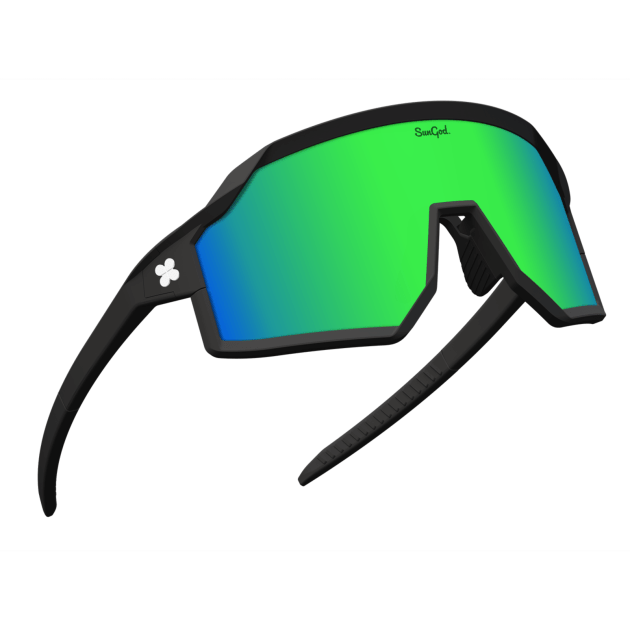 ​Kuat Rack Dock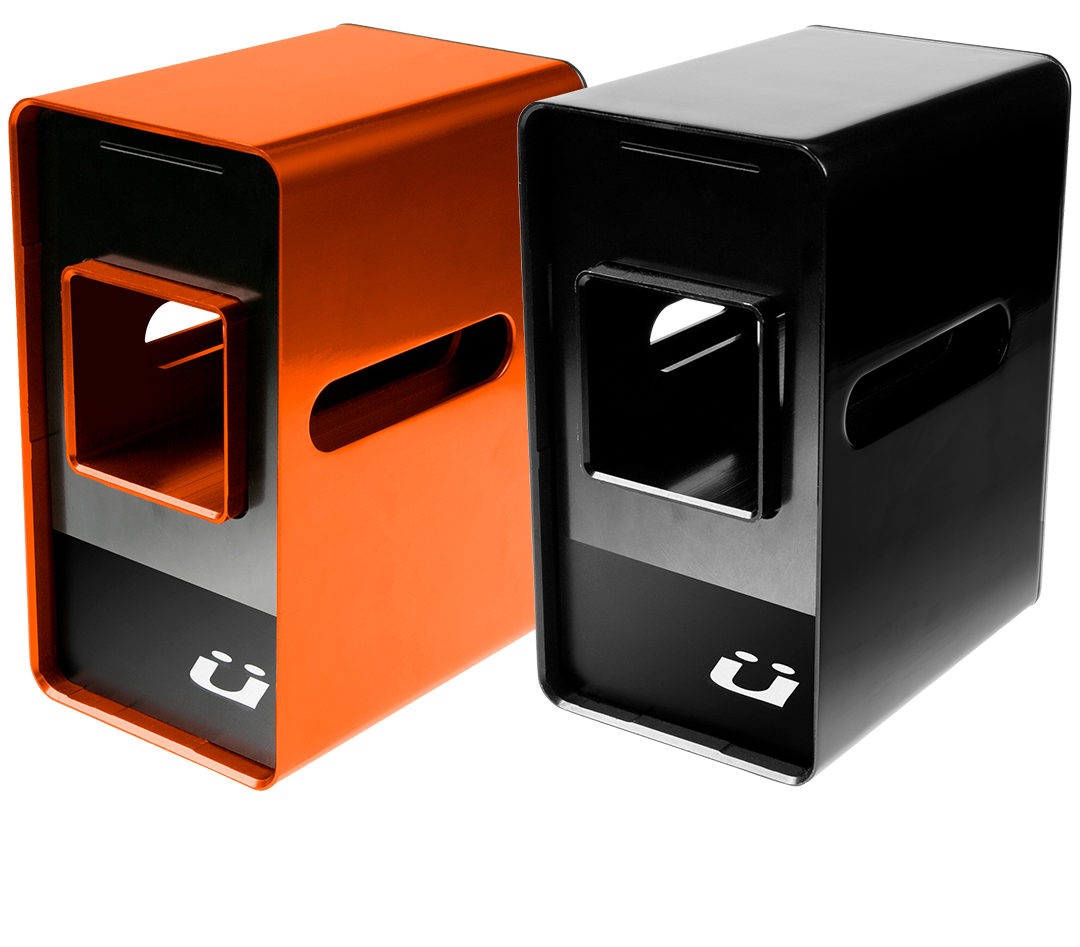 The Rack Dock from KUAT is a smart idea – it's the perfect storage
solution for your car-mount bike rack when it's not fitted to your vehicle.
Once securely mounted to a sturdy wall, the dock will hold a KUAT bike rack out of the way and on standby for your next road trip or adventure.
The heavy-duty bracket will accept 2 inch or 1 ¼ inch racks with the included adapter.
The Rack Dock will take 2 and 4-bike racks, and is intended for the rack to be stored in the fold up position (ie it is not recomended to hold bikes when mounted to the wall).
FEATURES
Magnetic faceplate
2" hitch and 1.25" hitch
adaptor included
Patent-pending
Limited Warranty
Hardware included
Up to a 4 bike rack (100 lb max)
100 lb weight limit
Color: Orange Anodize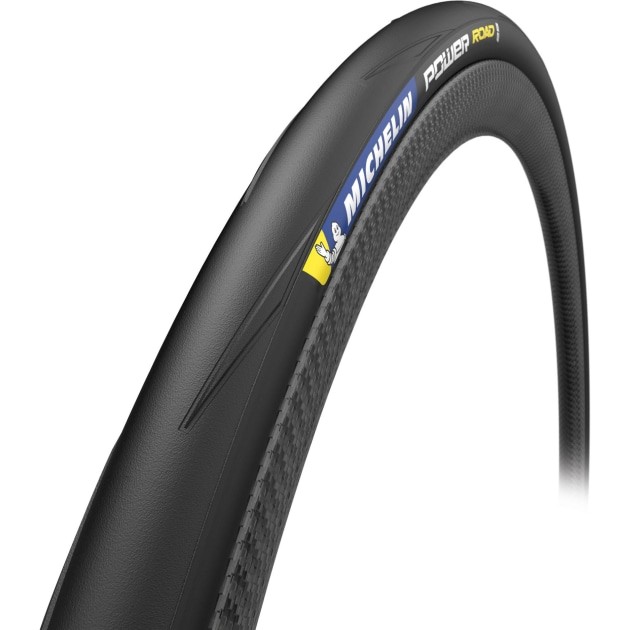 More at www.blueglobe.com.au
Michelin Power Road Michelin Tyres
The updated Power Road Series tyres incorporate the latest technology drawn from Michelins extensive research and development and their partnership with team Cofidis.
With tyres designed for specific disciplines from time trial through to gravel, including tubeless, you can be sure you have the best tyres for the job. RRP $75 to $89
Further information at www.bikecorp.com.au
Italian Flair From Scicon
Presenting the Scicon Sports Aerowing performance sunglasses. Inspired by the retro design of 90s goggles this style is the result of decades of experience in the field in combination with research & development with the world's best athletes.
The Scicon Sports Aerowing Sport Performance Sunglasses are equipped with an extra SCN-PP Rain Clear lens as well as a versatile Multi Use Eyewear Soft Case and a microfiber pouch.
SCICON AEROWING: (RRP $300)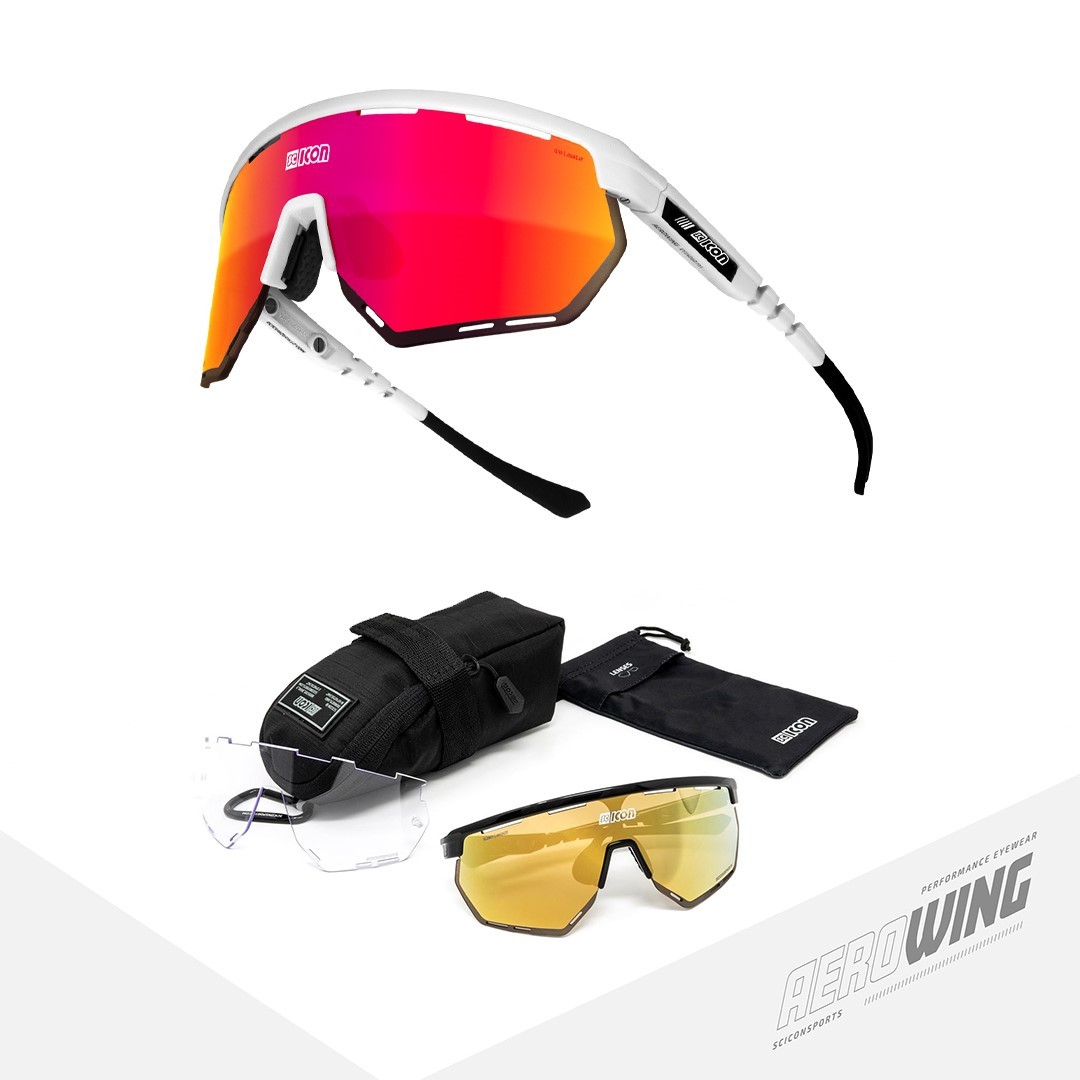 The base 7 SCN-XT lens shield UV380 protection provides you with a maximum field of clear, undisturbed vision as well as side protection.
Super light, flexible, high resistance to chemicals and allergy free are some of the distinctive characteristics of our Grilamid® TR90 Polyamide frame.
SCICON AEROTECH – SCN XT PHOTOCHROMIC (RRP $399)
X-Over Bibshort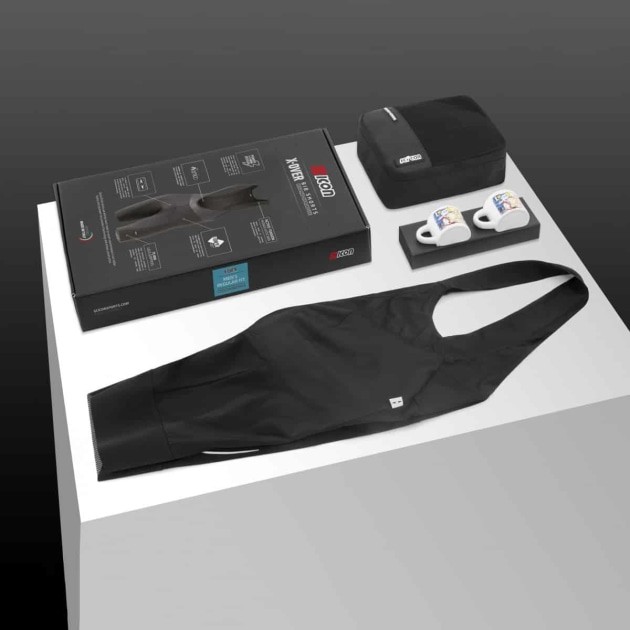 The X-Over Bib Short is lightweight at only 245 grams. Designed for a performance fit with quick-drying fabric patterns that support your muscles and improve your riding experience and performance. Enjoy freedom of movement and optimal support where your body needs it.
The seamless and breathable seat pad developed by Elastic Interface supports your body on longer rides and gives maximum comfort on the bike in a relaxed and more aggressive riding position. Designed to align perfectly with the seat profile of the Elan Power Ergo Design saddle, the combination of bib and saddle will give you a ride feel you may have never experienced before.
Best comfort and maximum performance when riding in both relaxed and aggressive riding position.
The box also includes Shoe Bag + 2 Espresso Cups.
SCICON X-OVER BIB (SPECIAL EDITION) (RRP $399)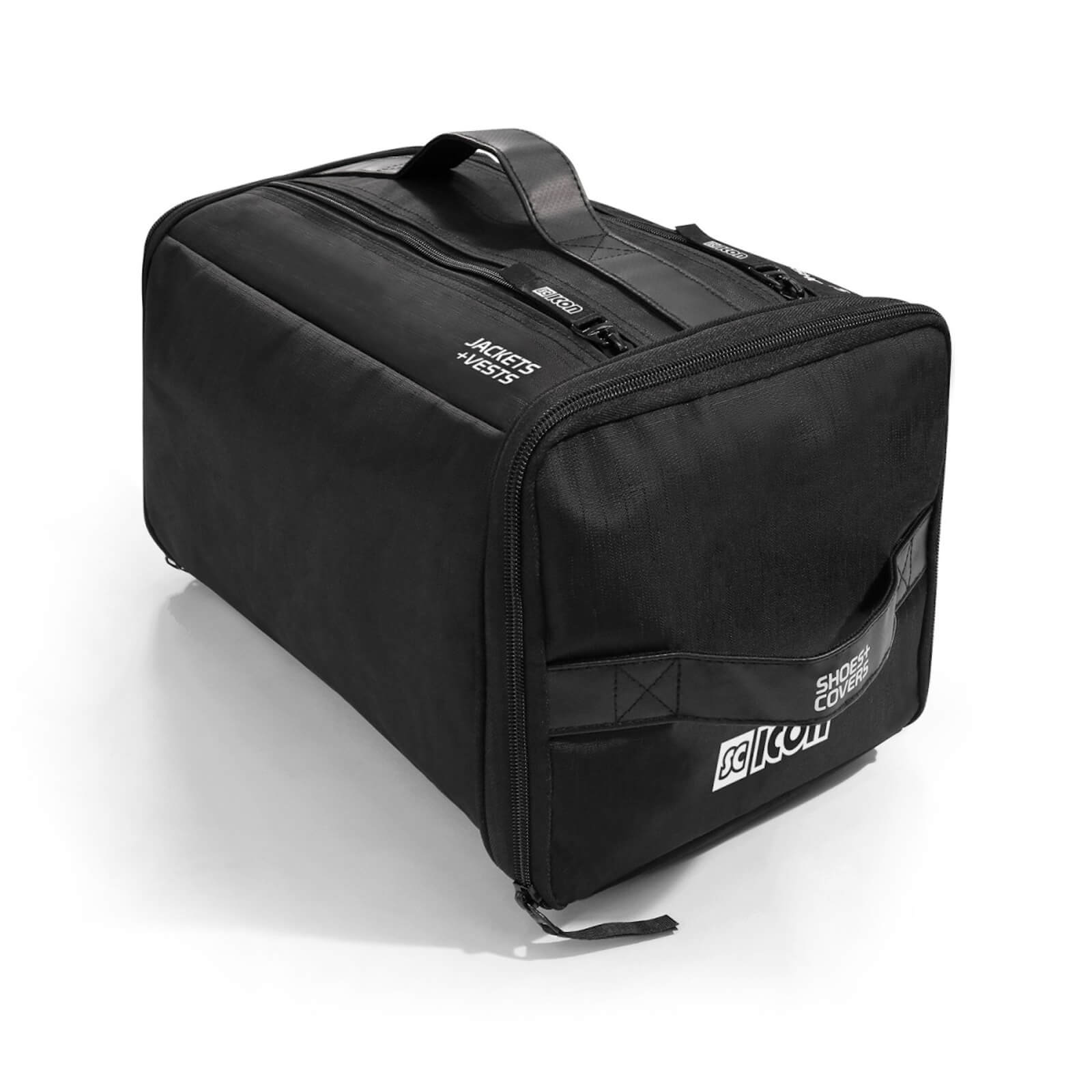 Scicon Race Rain Bag
The all new Scicon Race Rain Bag 2.0 includes a shoulder strap and Velcro name patch for interchangeable naming and personalisation.
An essential part of any cyclist's luggage is their race rain bag. The Scicon race rain bag has several compartments to assist with organisation. Each compartment is labelled to neatly contain all the pieces of clothing a rider needs for any trip.
SCICON RACE RAINBAG 2.0 (RRP $210) SALE $149
Scicon gear is available direct from the Australian warehouse via www.asgthestore.com.au
Antonia Albert
Antonia Albert's Muscle Warm-up contains targeted ingredients that invigorate the skin and muscles to stimulate blood flow and assist performance and help prevent injury.
Anti-chafe Balm creates a protective barrier where skin irritation occurs, it's nourishing and contains anti-bacterial properties. The Recovery Balm with magnesium helps relieve sore, stiff, overworked muscles. The Chapstick contains natural ingredients, enriched with Honey, Macadamia Oil and Cocoa Butter. The bidon is Australian made, lightweight and BPA free for safe drinking.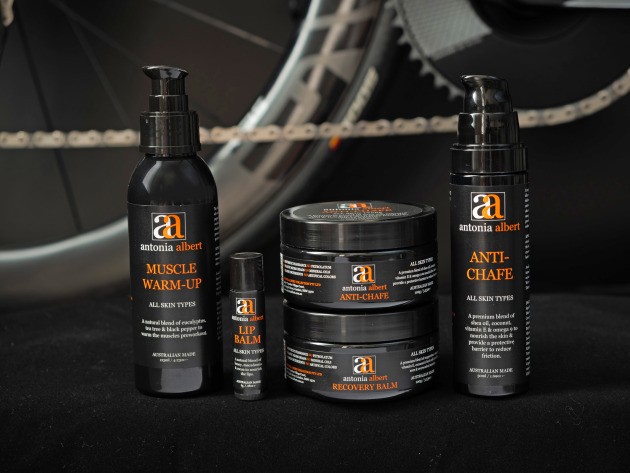 Christmas Pamper pack $109 (save $30)
Be pampered from top to toe with this premium pack that will keep your skin soft and smooth while helping beat dry skin.
It includes Coconut & Citrus Body Wash, Body Balm, Face Cleanser, Face Moisturiser, & Lip Balm.
Using premium ingredients these products are Australian made, they are vegan friendly and suitable for men and women.
Did we mention the FREE tote bag? Visit https://antoniaalbert.com.au for plenty of gift ideas from their premium skincare collections.
Velo Mats
VeloMats custom printed cycling mats are the perfect indoor training accessory. Designed to be placed under your indoor trainer or smart bike, the mats help protect the floor from sweat or movement from the trainer. They also limit vibration and noise while offering a more professional and organised training environment.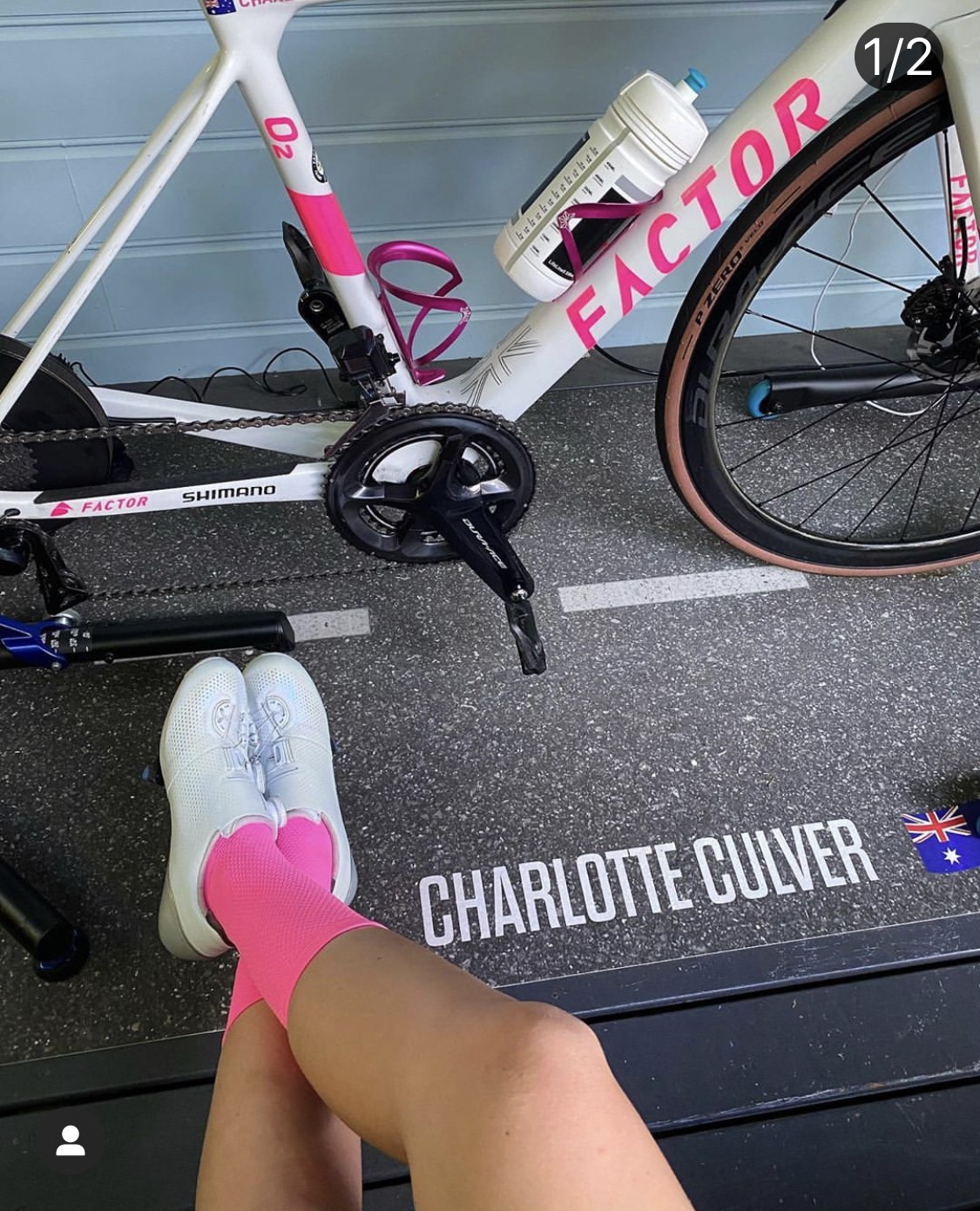 Fully custom made, the mats can be ordered in realistic road look or gravel, pave … whatever you choose. You can personalise the mats with your name, country flag, bike brand or a motivational message.
Velo Mats can be simply wiped clean, rolled up and stored when not in use.
Visit www.velomats.com for pricing and to see their latest designs and custom orders.
Birds On Bikes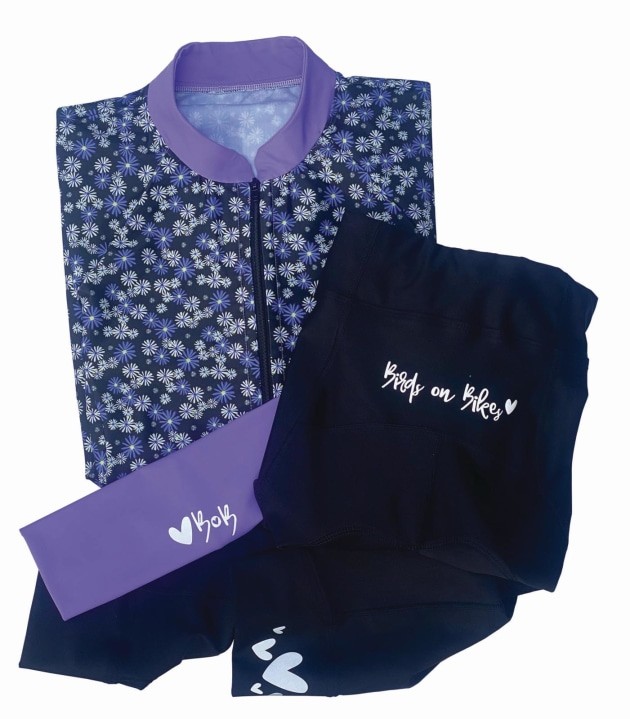 Ditzy Daisies Jersey
Ditzy Daisy is possibly one of the cutest jerseys yet – designed with dainty white and purple flowers which pop on a black base.
Constructed from high-performance high-wicking, recycled Italian Lycra fabric with two rear pockets, one with an extra zip section, and a full-length front zip. This comfortable and flattering jersey coupled with great fabric and colours is sure to make you look and feel good on your next ride.
Available in short and long sleeve
Sizes: S (12) – 3XL (24)
Price: $175
Wanderer Knicks – new 7/8 length knicks
Introducing our latest edition to the BOB team, just in time for Christmas. Same fit and style just a new leg length. Just right for the ladies that want something that goes right over the knee. Also available in Bib Knicks.
Colour: Black
Sizes: S (12) – 3XL (24)
Price: $179
All Birds on Bikes Christmas orders receive a FREE Cycling Snood valued at $25. More at www.birdsonbikes.com.au
Fisiocrem
Fisiocrem is a topical massage gel for the temporary relief of muscular aches and pains. Fisiocrem uses plant-based active ingredients of Arnica, Hypericum, and Calendula that are extracted in our purpose built factory. Fisiocrem contains no parabens and hydroxybenzoates.
We use it here at Bicycling Australia and swear by its attributes and benefits … it really does help those problem areas after a serious workout.
Fisiocrem is available in 60g ($16.95), 120g ($24.95), and 250g ($44.95). Our small tube is perfect for the on-the-go, while the medium tube is suitable to have on your desk at work. The long-lasting large tube is just what you need for the home for the whole family.
Fisiocrem solugel is available at your local pharmacy, health store and Coles supermarket.
Casual Black
Casual Black is a community-based cycling brand providing minimalist, technical apparel with value pricing allowing you to ride at your own pace on the paths you choose.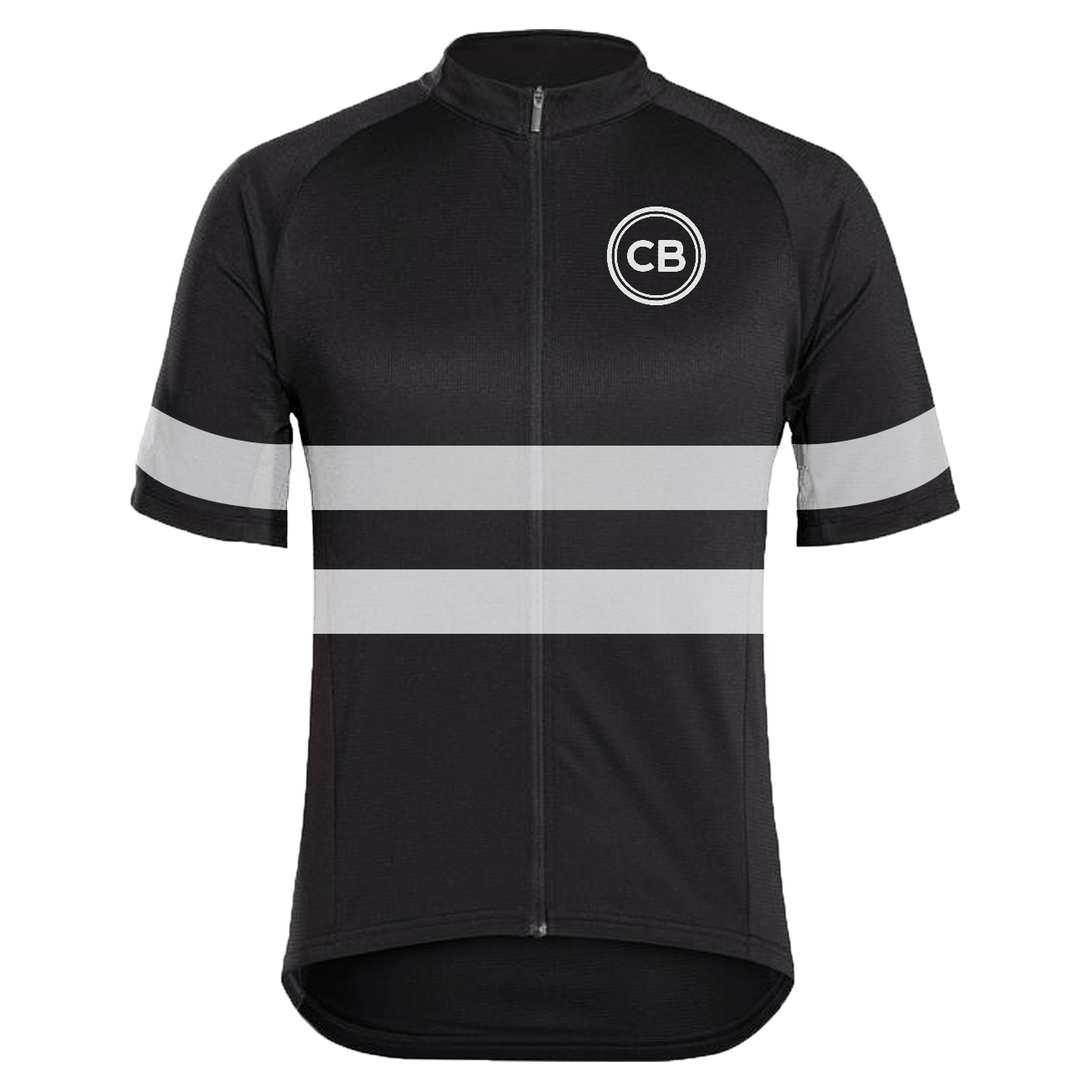 Australian owned and based, Casual Black design and create cycling and triathlon basics for the everyday athlete while contributing to a healthy and active lifestyle for Australian youth.
20% of profits from the sale of All Casual Black products are donated to help support vital and worthwhile youth projects.
The Casual Black 'Core' range is made from light weight soft knit fabrics, are supportive and functional in design. We think they look and feel great!
RRP $89.95
Soomom Cycling Apparel
Just launched in mid-September, Sydney-based Soomom Cycling Apparel offer a refreshing take on all-important kit.
The company offer a wide range of stylish and super comfortable kit, their 'Essential' jersey being a standout. Bicycling Australia have recently been riding the Essential range – the quality, attention to detail and comfort are well above what you'd expect at the price point ($120 via their website.)
The jersey is presented in a lightweight, stretchy and almost slinky Italian fabric. It features three large back pocket and a unique zip side "invisible" pocket for food, tools, and valuables. Subtle reflective details are on the back of the jersey and overall it subtly screams 'style'.
"Our attention to detail is unparalleled," said Soomom. "When it comes to the safety and comfort of the rider that rides our garments, we leave nothing aside. Our goal is to create garments that look incredible while keeping you comfortable and safe on the road, day and night."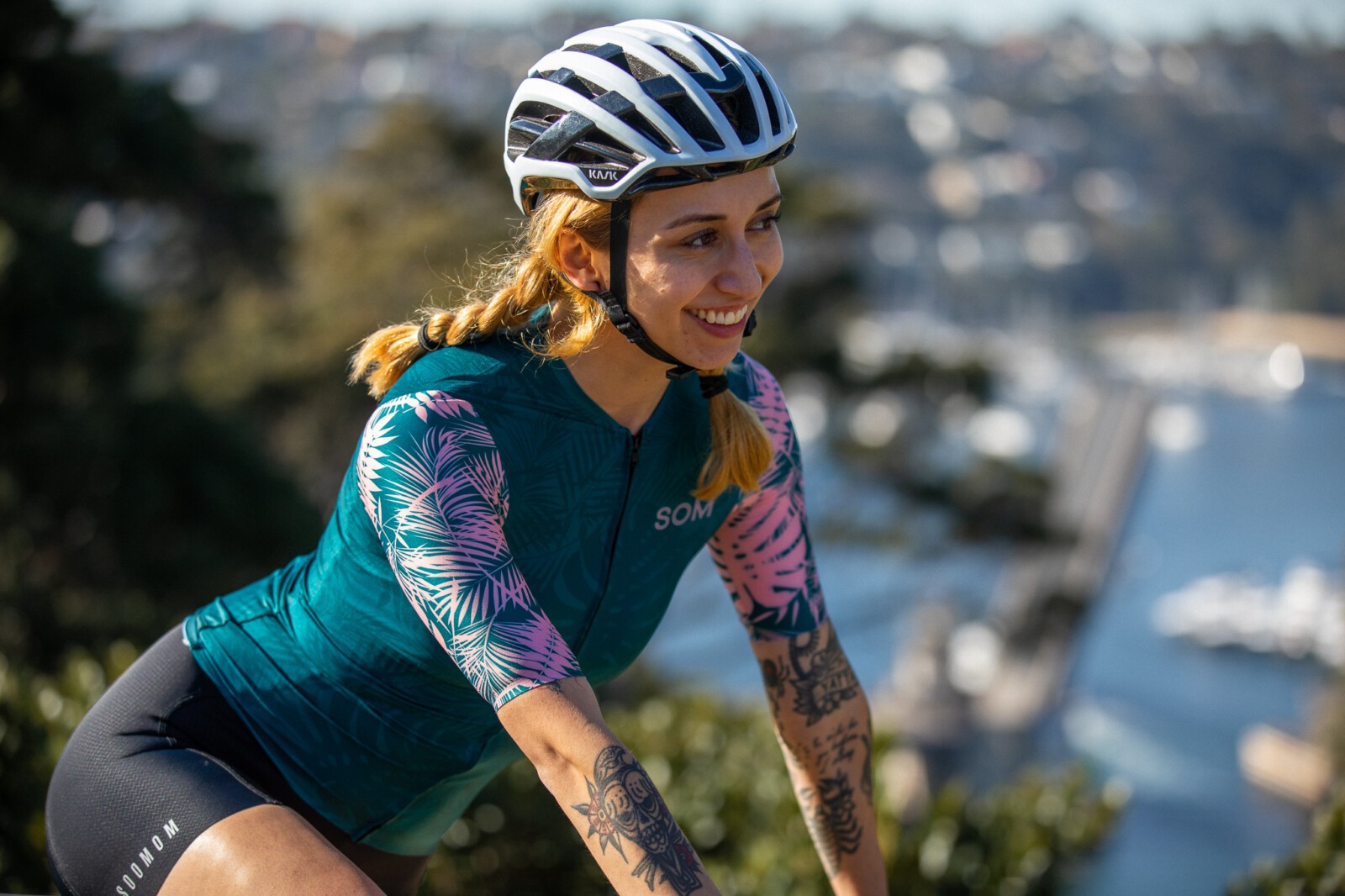 "All our bibs use Italian Chamois pads, and a lot of our jerseys use Italian Fabrics. Customer service is paramount. You receive your garments with a prepaid Auspost sticker, so if you need to return anything, it's already all done for you," they told us.
"Based on Sydney's Northern Beaches, where all the design and testing happens, we are surrounded by nature.
"We focus on being sustainable from the fabric's choice to the packaging through to the after-sales service. That's why we select materials close to our site of production, package our garments in compostable bags, and have a crash repair program."

See the full range at www.soomom.com
BZ Optics Eyewear
These unique cycling sunnies are fitted with a small magnifier at the base of each lens. The PHO Model are fitted High Definition Photochromic lens and are perfect for those who have issues reading the GPS, mobile phone, cafe menu or simply for everyday use.Lens power options are +1.50, +2.00 and +2.50.
The Photochromic HD lens is ideal for low situations through to bright sunlight – great for mountain biking or heavily-shadowed areas.
The HD lens heightens vision of pot holes, tree roots or debris on the road. Transitions from Copper (Cat1) in low to no light to Dark Brown (Cat3) in full sun. The HD Photochromic lens is also available without the reader lens.
RX model – Prescription lens adaptable frame – designed to fit both single vision or multi focal lenses in tinted or photochromic.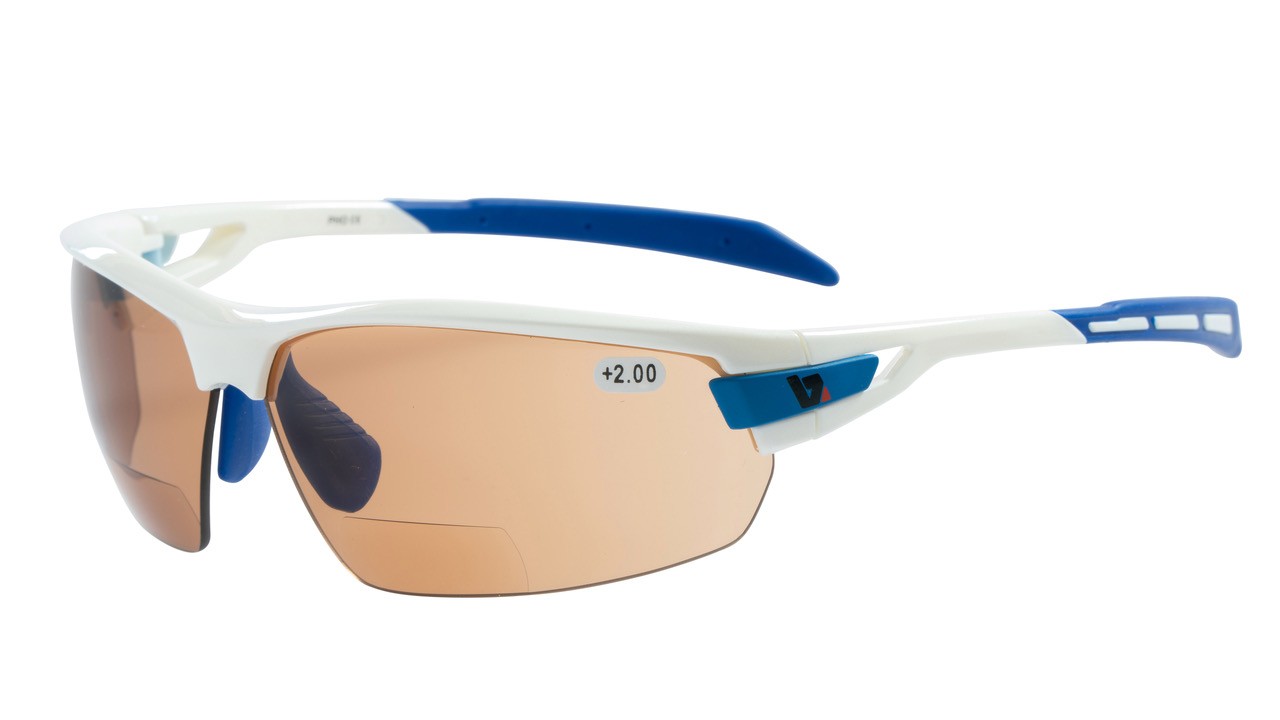 Photochromic option is clear (Cat0) pre dawn and darkens to dark grey (Cat3) as the sun and UV intensify.
The frame is offered with four different lens insert colours for customisation.
PHO model fitted with Photochromic lens.
BZ's photochromic lens reacts from clear (Cat0) pre dawn and darkens as sun and UV intensifies to dark grey (Cat3) which is the Australian, NZ and European sunglass standard.

The Pho frame is available in 5 colour ways – Gloss Carbon, Gloss White, Matt Black, Gloss Fluro Yellow and Gloss Hot Pink.
All BZ Optics products are warranted for 2 years, and complete frame and lenses start at $500.
HD Photochromic with readers – $199
Photochromic without reader – $139
More at www.bzoptics.com