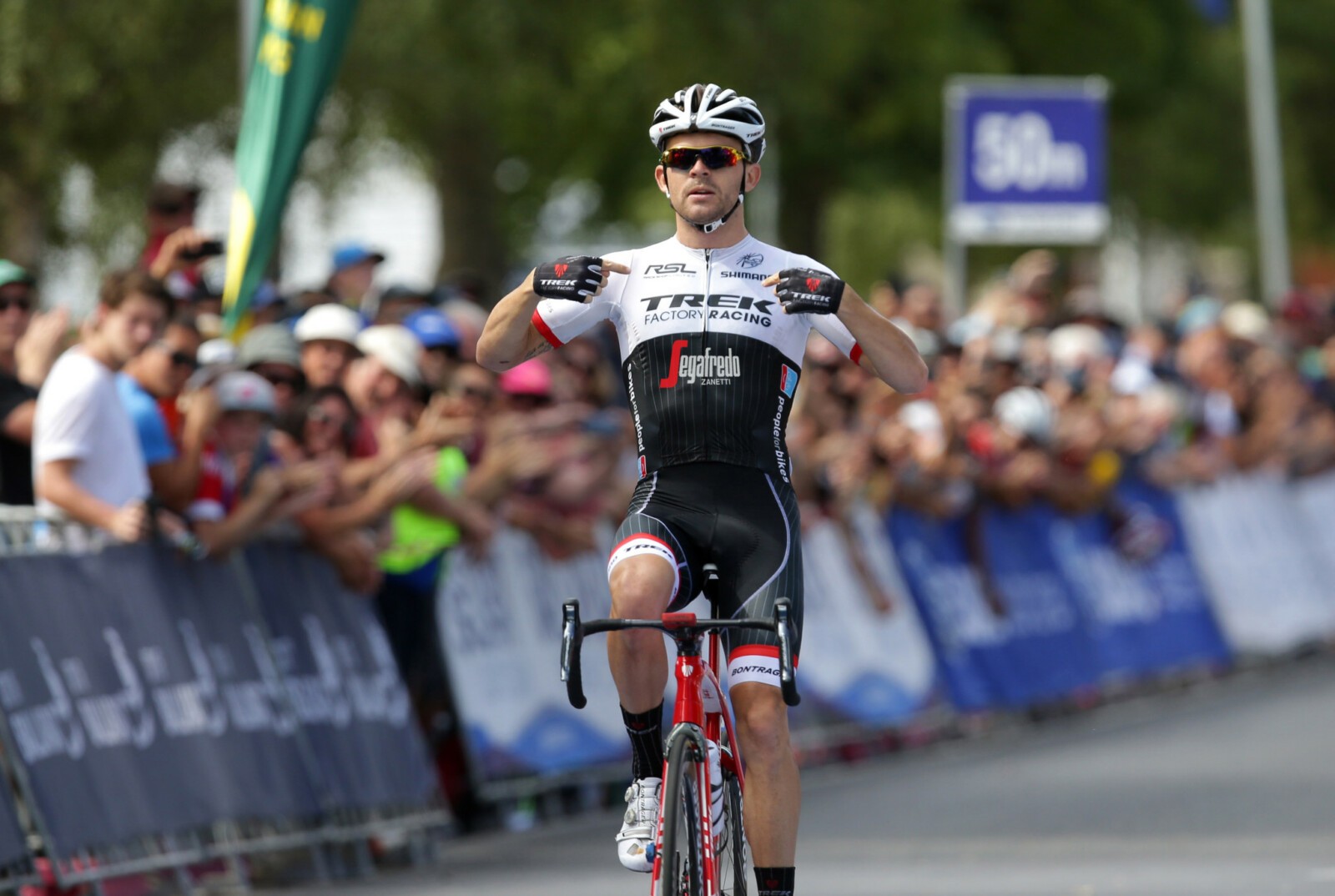 Jack Bobridge (SA), our new National Champion yesterday held his lead over the 183.6km course at Mt Buninyong for 8 laps of the 10.2km loop.
An initial group of 21 riders made a break from the peloton early on lap one of the circuit, creating a huge gap on the main field.
The desicive move came when Bobridge and Bernie Sulzberger (TAS) broke away from the group and put 40 seconds between them within the first lap, with the peloton a massive 8 minutes behind that.
Sensing the danger with letting the experienced Bobridge/Sulzberger duo get away there were a few unsuccessful chasers that came after them before Bobridge again split from his partnership with Sulzberger on the climb of the 10th lap, putting 1 minute advantage between him at the end of that lap.
With the main break 10 minutes behind Orica-GreenEdge put several riders on the front to begin to draw Bobridge back and keep their fourth national title in sight. Despite the Orica-GreenEdge efforts they only brought him back to 7 minutes and 20 seconds with the field being warned that if they let the gap get any bigger they will be removed from the race.
Riders soon began dropping off and a reduced 9 rider peloton was all that was left by the last two laps.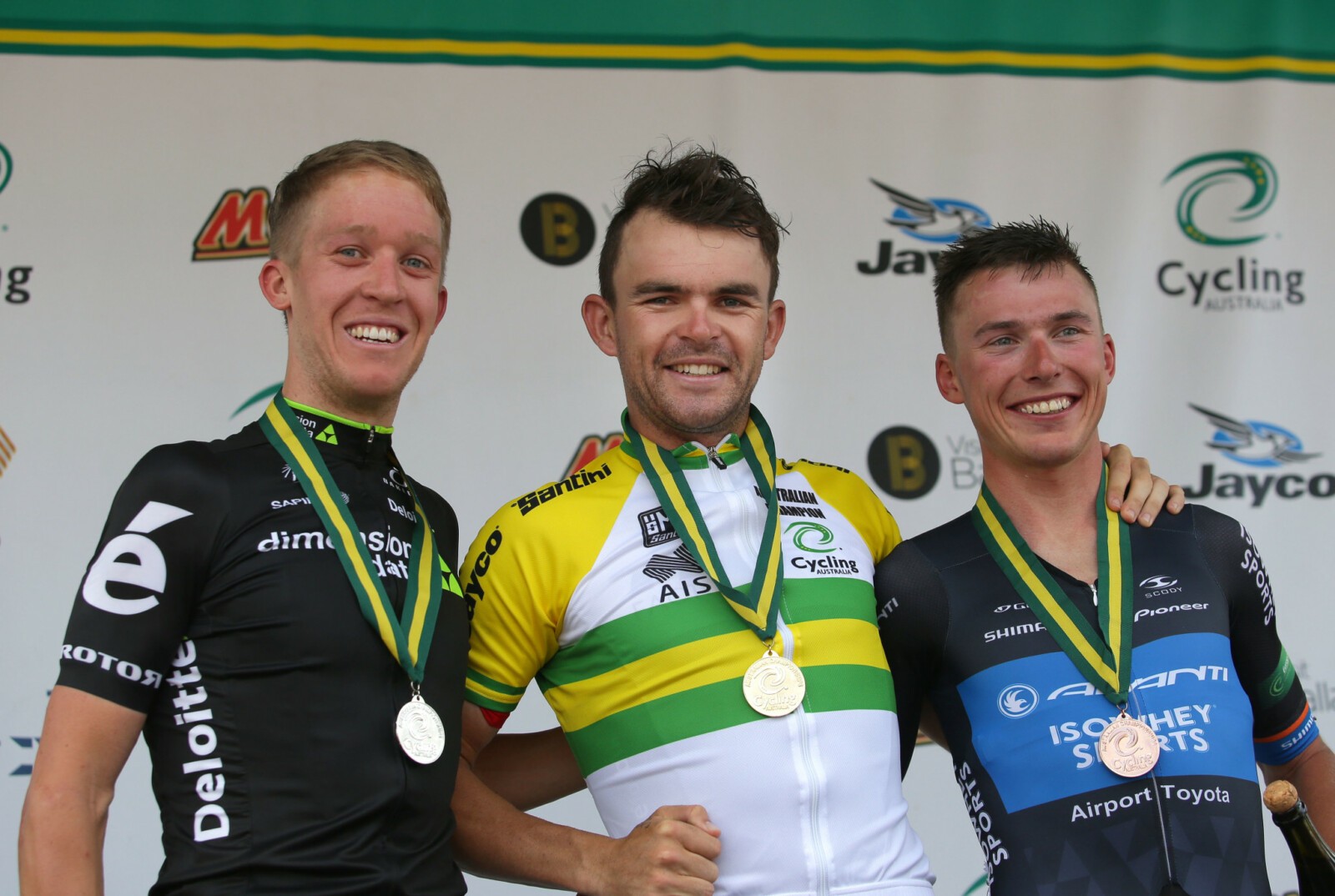 During this time former time trial and criterium champion Cameron Meyer (WA) and time trial champion Rohan Dennis (SA) were working together to reduce the gap further. As Meyer chased a young Pat Lane (VIC) surged toward the finish.
By the last lap Bobridge had over 4 minutes on Meyer but Meyer continued to work up until the dying moments of the race, finishing 2 minutes 52 seconds behind to claim silver and Lane came across the line a minute later for bronze.
Only 15 of the 127 starters crossed the line yesterday with the race being noted as one of the hardest national titles by Meyer that afternoon.
Nathan Haas (ACT) finished fourth in the final sprint to the line.