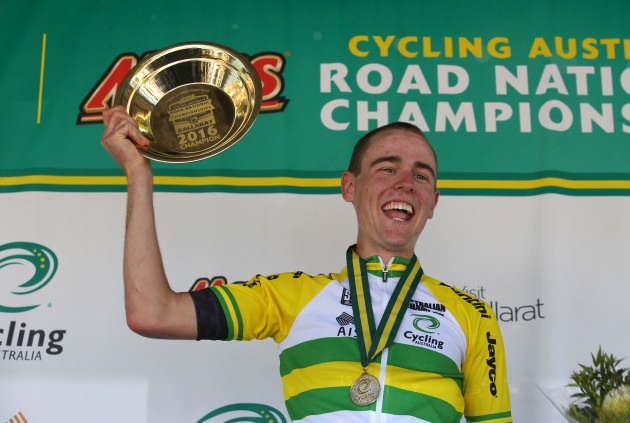 Chris Hamilton of Avanti IsoWhey Sports overcame some strong attacks and a number of break-aways to win the MARS Cycling Australia Road National Championship Road Race in Victoria this afternoon.
From lap 1 the heat was on, with Rylee Field (NSW) and Jason Lea (VIC) creating a break that had 45 seconds on the field at one stage. Field took the KOM and sprinters jersey on the second lap.
Chris Harper took advantage of the slowing pace of the peloton and a tiring Field up ahead and made a gap of over 1 minute, a chase by Alex Morgan (VIC) and Cyrus Monk (VIC) was made but by lap 10 the relaxed peloton had caught all chasers whilst Harper had over one and a half minutes on the pack.
Michael Storer (WA), Callum Scotson (SA), Jai Hindley (WA), Ben O'Connor (WA), Chris Hamilton, Lucas Hamilton, Alistair Donohoe (VIC) and defending champion Miles Scotson (SA) were in the split where only the strong would survive.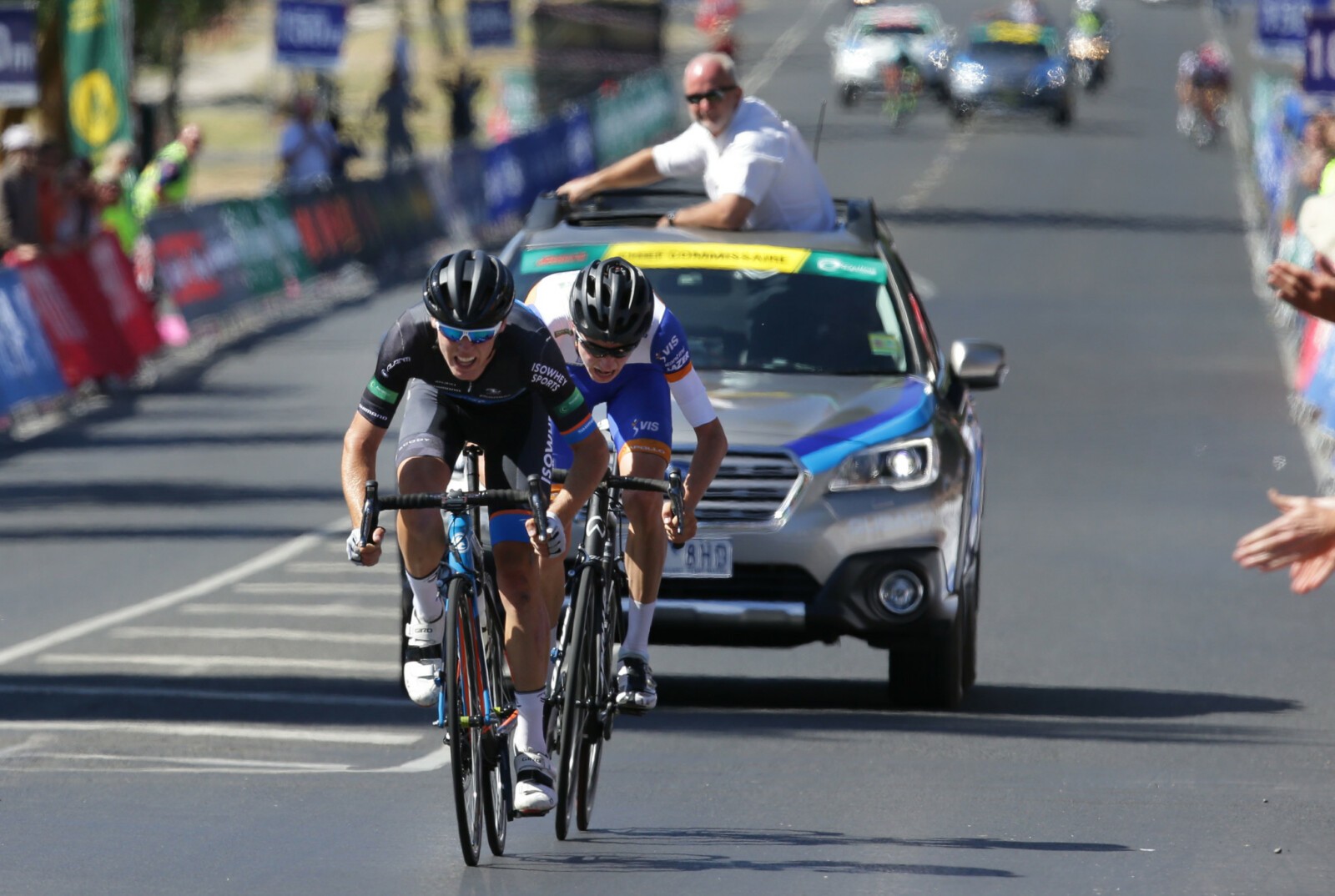 That's when Chris and Lucas decided to work together. "Lucas came up to me with two laps to go and said do you want to give this a crack and do this climb together. Lucas is definitely the strongest climber. So I thought yep, lets do this." Said Chris.
Chris then took his opportunity to overtake Lucas with 200m to the finish and behind them a frantic pack of Harper, Storer, Miles Scotson, Donohoe and Hindley tried to close the gap but were unsuccessful.
The final standings were Chris Hamilton taking the U23 green and gold jersey, silver going to Lucas Hamilton and the bronze medal went to defending champion Miles Scotson (SA), who won the five rider sprint ahead of Alistair Donohoe (VIC).