Immediately upon release, the Bont Vaypor S redefined the standard of pro-level cycling shoes. The automatic choice for a huge number of cyclists – from top athletes to recreational riders, it's little wonder Bont is the official shoe partner for the 2nd annual Bowral Classic, on October 22 this year.
Following the announcement of Bont's partnership with one of Bicycling Australia's key annual events, the Bowral Classic, we spoke with company head Steven Nemeth based at Bont's global HQ in Sydney.
Bicycling Australia: Steven, we were thrilled to hear of Bont's involvement with the 2nd annual Bowral Classic. We've taken a close look at the custom Vaypor S complete with event logo and they look sensational.
Steven Nemeth: Yes the shoes have come up very well – we're very proud of them. We are also thrilled to be involved with what James Yaffa is doing with these cycling events, it fantastic for cycling and in terms of our involvement I'm very happy. I hope we continue the relationship.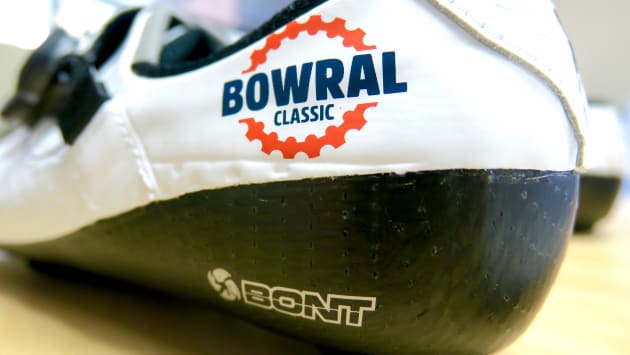 BA: Excellent, we hope to see you there. Over to Bont Cycling, many would have seen your products on the feet of some of the world's top cyclists but might not realise Bont is a proudly Australian company?
SN: Spot on. We're a little Aussie company that's battling but yes, we've got a few results under our belt. We obviously have numerous pro cyclists along with triathletes and multi-sport athletes wearing Bont. We're very proud of the progress and have 200 top riders around the world. We generally take about 33 to 36% off medals in track events and our riders include the number one womens' team, Wiggle Honda, Cycling Australia, Paralympic teams right through to BMX riders such as Caroline Buchanan.
So far the Bont Cycling trophy case holds –
59 World Track Championship titles.
3 UCI World Road/ TT champions.
12 x Olympic Gold Medals.
A TDF title (Sir Bradley Wiggins).
1 x Paris-Roubaix win.
2 x Tour of Swiss.
3 x Ironman World Championships.
3 x 70.3 World Championships.
2 x UCI BMX World Championships (Caroline Buchanan).
Numerous Grand Tour Stage wins, classics and countless stage races.
If you add silver and bronze you could probably triple those figures.
BA: Staggering – do some of these professionals assist with feedback and ideas for updates?
SN: Not so much – I think their key focus is the riding. We look after the shoe side of things. We obviously don't just cover the professional side of cycling – we're the only company that put our top-level engineering into our entry-level cycling shoes as well.
The key aspects of our shoes, in terms of shaping and anatomical and structural support, is included right across all of our range. The materials and production methods may change, but in terms of what's required to stabilise the knee or stop the foot from rolling in, the shaping, forward support, heel cut, structural support etc – it's all the same. No one is penalised for not being able to buy a top-level shoe.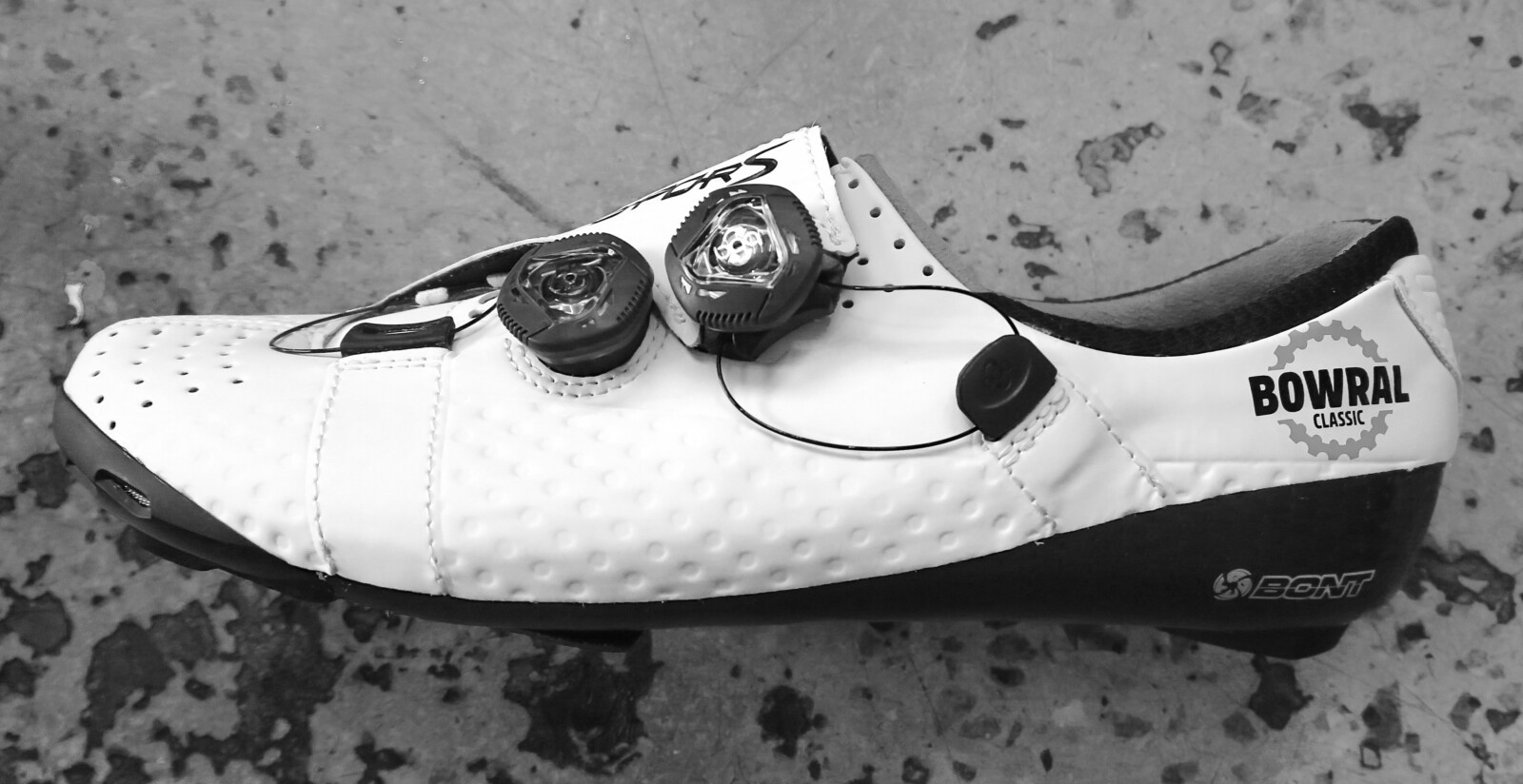 BA: How many models do you currently have and where are you biggest markets?
SN: We currently have 14 models across the range. The UK and Asia would be our biggest markets – we do a genuine Asian-fit cycling shoe which is a niche and has proven very popular.
BA: The Vaypor S has a solid reputation as best of the best – how do you improve on that, where do you go from here?
SN: Lots of places really. There are two things that bind us … One is how much time I've got, and probably the biggest limitation we have at the moment is pedals – that's our biggest limiting factor in making a better-performing shoe. There are still things we can do before touching that area, there are specific requirements of pedals that don't let us go to that stage at the moment.
BA: How do you work around pedal limitations without developing your own pedal?
SN: Shaping is one way around this, to work more on the shape of the base. The way I look at shoes is different – closing mechanisms are great but they're nothing to write home about. What I try to work on is looking more at the biomechanics side of it – how the bone structure and muscle structure in your foot actually behave during a pedal stroke. And how we can maximise what we can get out of that movement. How we can get the most out of that, how we can go about muting muscles that are useless and neutralising the feet, that sort of thing.
BA: Can you explain the research, development and testing process?
SN: I come from a sports science background – plus a lot of years in sport and working with athletes. We test the shoes with Cycling Australia and other associations.
When you look at a pedal stroke or take a slow motion video you can decipher at which pedal stroke what muscles are working. We assess how we can make changes to the shape of the shoe to affect that in a positive way – to make riders go faster with the least amount of effort.
If there are muscles firing just to support something that's not actually making you go faster, that's a waste of energy and something we want to reduce or eliminate to save that energy.
BA: Absolutely fascinating – thank you for giving us this insight today.
SN: A pleasure, thank you.
The Bont Vaypor S
Bont's flagship shoe, the Vaypor S, is regarded as the company's finest, most anatomically correct platform with the most efficient power transfer platform currently available.
With its supple kangaroo leather outer skin, it's a durable and light weight option for the most fastidious and performance-minded of cyclists.
Turn the shoe over and you'll see the base features Bont Cycling's unique 'micro grid' alignment markings. These allow for perfect accuracy in cleat placement and fine adjustment.
The front of the shoe incorporates a one-piece toe guard, further reducing weight, increasing airflow (for cooling), improving the aesthetics of the front area and also offering protection.
One Of The World's Best
The Bont Vaypor S features twin BOA closures and has proven itself as one of the world's best cycling shoes.
The Vaypor S is kept secure on the foot by the best retention and securing system available – twin BOA IP1 dial closures.
Offering a fully customisable fit, the Vapour S is described as the most heat moldable shoes available. The company's proprietary resin has been developed to be extremely stiff. It becomes pliable at relatively low temperatures. While other shoes are only moldable in select locations, all Bont cycling shoes are able to be molded over the entire chasis providing superior comfort and the perfect custom fit.
Bicycling Australia editor Gary Hunt has extensively tested the shoes and found the Vaypor S to be a high performance shoe with a very stiff, anatomically correct chassis for excellent power delivery.
"The custom fit last increases comfort, and clever shaping of the uppers with the latest Boa dial tensioning ensures your foot is comfortably secure, complimenting the benefits and efficiency of the wraparound last." he wrote in the detailed review.
"The Vaypor S are priced in the upper end of performance shoes, but will suit any bunch riders and racers who are seeking a solution to hot spots and numbness, and those looking for the exceptional stiffness and power delivery."
The Bont Vaypor S shoes weigh in at 250 grams in size 45. They are available in all sizes and 4 width options. They can be ordered via the Bont online store at http://www.bontcycling.com