They say there's no rest for the wicked. But perhaps that should read 'wickedly fast', as Peter Maniaty discovered earlier this year in this exclusive chat with Caleb Ewan.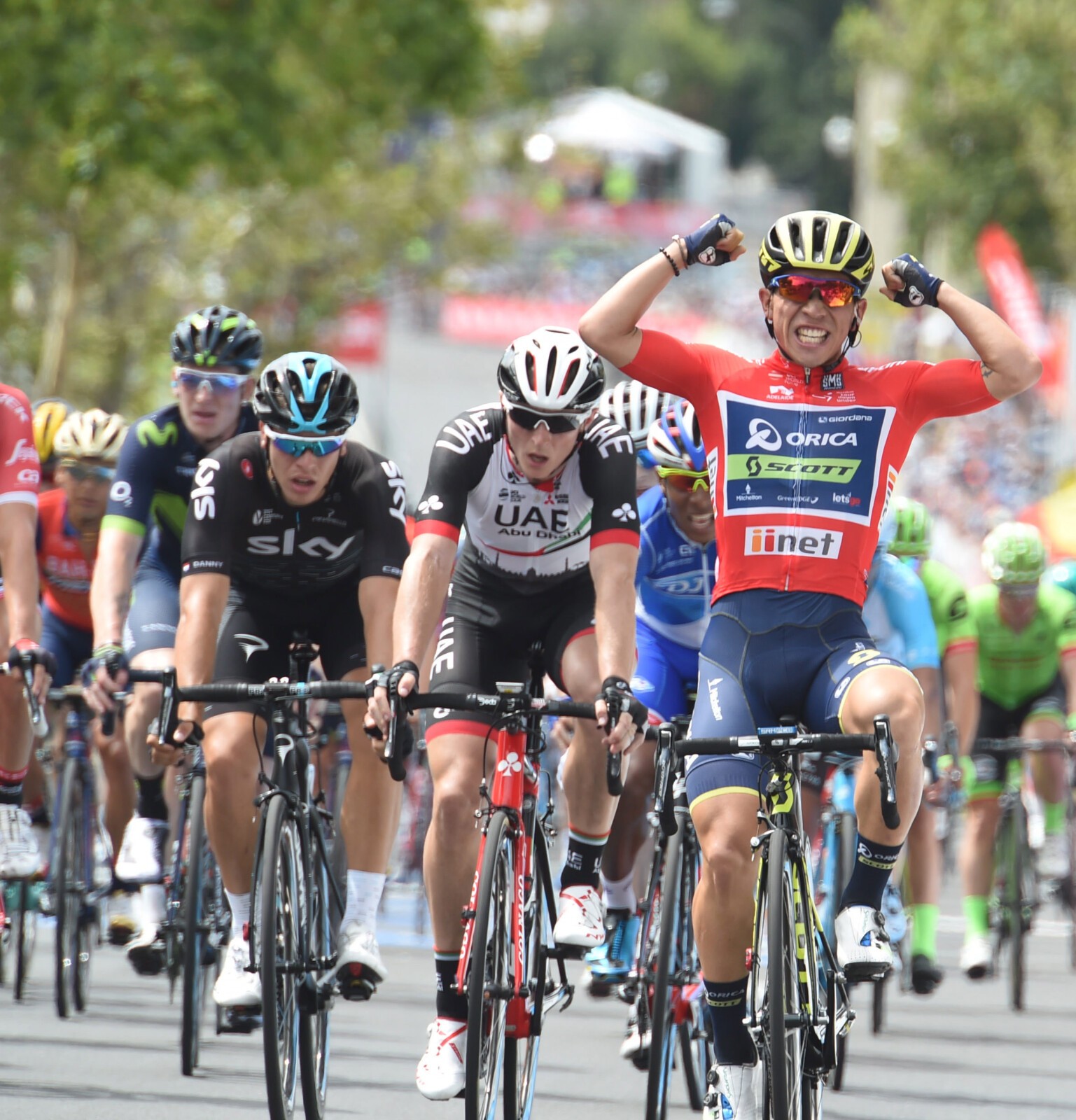 The 2019 UCI WorldTour season has barely finished. It's just a week since the London Six-Day. But for the Sydney-born, Southern Highlands-raised, Monaco-based Caleb Ewan, 2020 has already begun in earnest. In between changing nappies and cramming in quality time with wife Ryann and baby daughter Lily, the 25-year-old is already training hard for the Australian summer – his second since linking up with Marc Sargeant and Belgian squad, Lotto-Soudal.
"My off-season is a bit weird," Ewan explains, just minutes before setting out on his first official training ride of the 2020 season. "I basically finished racing at the start of September and had a few weeks off. Then I had three weeks of training leading into London, followed by another week off after the six-day. Now I'll continue [training] right through until January when I start racing in Australia."
Coupled with flying visits to China for ASO's Shanghai Criterium, Noosa with his family, then back to Europe for Lotto-Soudal's winter training camp in Belgium and Majorca, Ewan estimates he has around 100 hours of travel to round out a busy 2019.
YEAR TO REMEMBER
By any measure, Ewan has packed a lot into the last 12 months or so. Marriage. Fatherhood. 
New team. A brace of wins at the Giro d'Italia. 
A much-heralded return to the track. Oh yes, and the small matter of his Tour de France debut, a moment he celebrated with not one, but three stage wins including a famous victory on the revered Champs-Élysées.
Ewan ended the season with 11 wins for his new employers, more than double the team's next most successful rider, Tim Wellens (five wins). If Ewan has his way – and there's every reason to suggest he will – 2020 will follow a similar path, although notably he intends to make a much lower key beginning to the year, a decision that may disappoint some in the local cycling fraternity.
"I haven't really spoken to my team about my [2020] race program yet," Ewan says.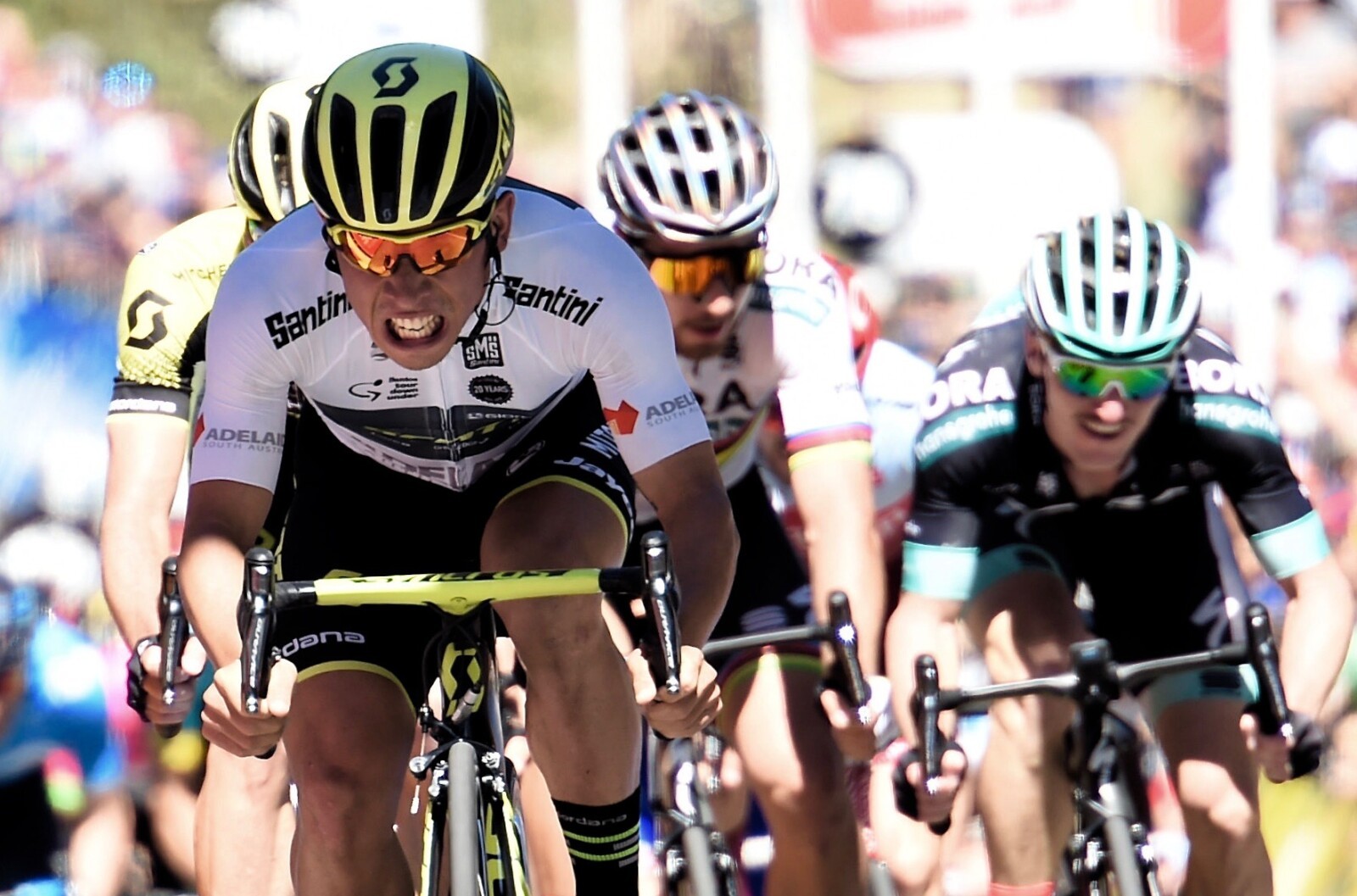 "I know I'll be in Australia to start the year, but beyond that we'll see. Usually I've gone full gas because I always want to do well in Australia, but this year I'll start a little slower."
Pushed as to what 'a little slower' actually means, Ewan reveals a not-insignificant change to his schedule for 2020. "I usually do the Bay Crits, Nationals and Tour Down Under. But this year I'm planning to start in Adelaide followed by Cadel's race. Obviously I want to be competitive, but I also want things to be a little more relaxed; it's such a long season."
Ewan is acutely aware it will be the first year he's missed the National Championships in his senior career, but even at 25 he feels his chance may have passed. "I'd love to wear the green and gold for at least one year in my career," he says. "But if I was going to win at Buninyong, it was when I was with Mitchelton-Scott.
I got close in 2015 [finishing second to Heinrich Haussler] but now Mitchelton would never let me get into a breakaway with guys I can out-sprint – and they'd never let the race come down to a bunch sprint with me in there either. It's really just putting a lot of eggs into a basket that's probably out of reach anyway. Maybe one day I'll come back, perhaps if it's a different course."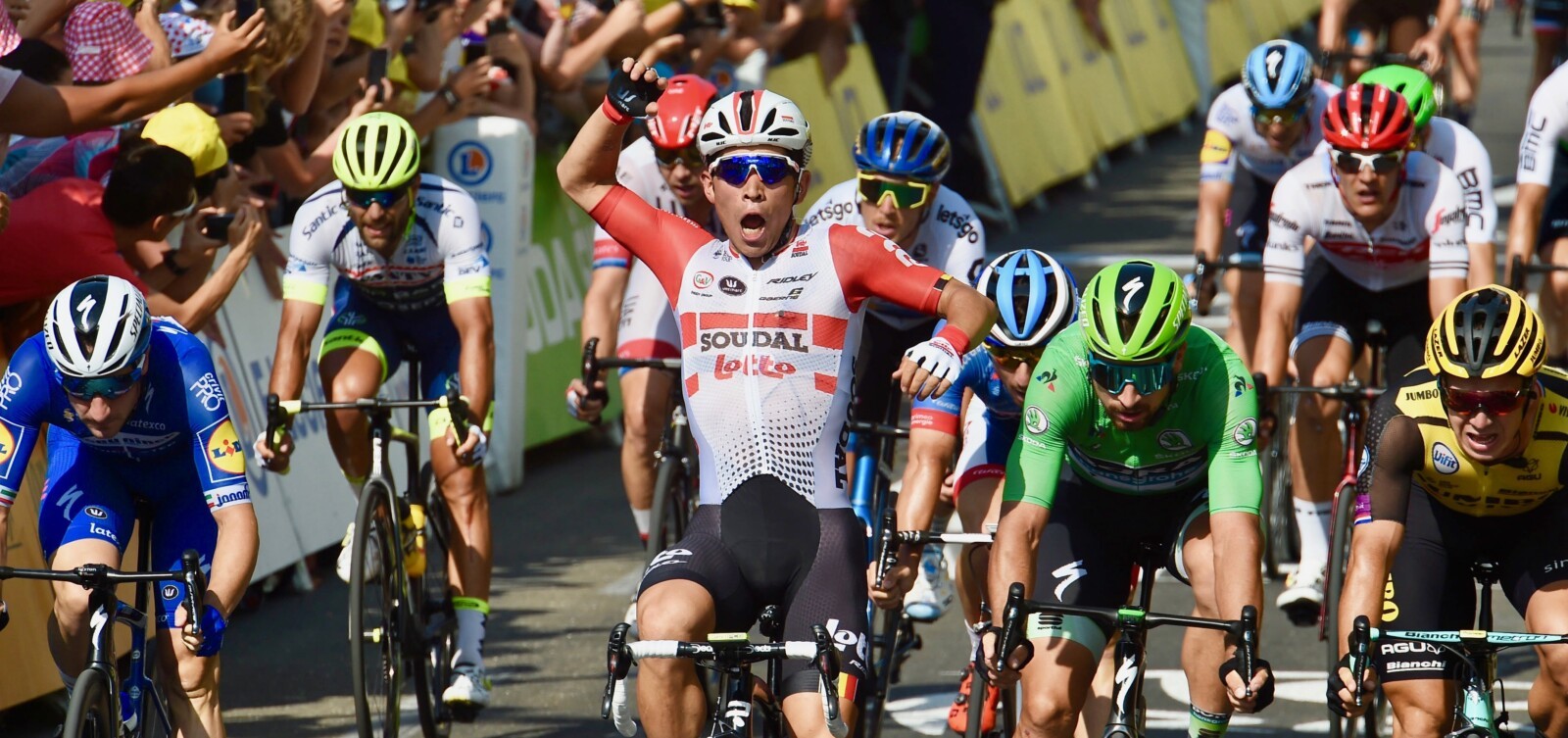 ON THE MOVE
Long touted as Australia's most exciting sprint talent since Robbie McEwen, and possibly ever, Caleb Ewan has, literally, grown up before our eyes since bursting on the international scene as 2011 Junior Omnium World Champion. It's been a thrilling ride ever since, albeit not without its setbacks, most notably his well-publicised omission from Mitchelton-Scott's Tour de France squad 2018. Plenty were far from impressed, however Ewan suggests while there was certainly disappointment there was never any bitterness.
"I think it [leaving the team] was talked up to be more than it really was, that somehow there was a fight between me and the team. There wasn't. If I could go back in time, knowing what I know now, I'd still sign and stay with Mitchelton-Scott," he says without hesitation.
"It was unfortunate I didn't get to do the Tour with them, but sometimes things don't go your way, that's life. In the end I can't complain, because pretty much everything else was very positive, I can't judge my whole time with Mitchelton-Scott based on that one decision to leave me at home." While he may have moved on, Ewan explains he still gets on well with his former team. "Those guys are my friends, every now and then I'll still swing by their bus to say 'hello.'"
WINNING LOTTO
History shows the clouds that rained on Ewan's chance of debuting at the 2018 Tour de France brought a decidedly silver lining. For it triggered his high profile move to Lotto-Soudal, in the market for a fast-man to replace the iconic German, Andre Greipel. Early season wins in Adelaide (Down Under Classic) and the UAE gave a taste of what was to come, before the coastal Italian town of Pesaro delivered the first of his five Grand Tour stages for the year.
"When I first spoke with the team about my 2019 program, obviously the Tour de France was the main goal. But I also had the Giro in mind as there were a lot of opportunities in the first half of the race," says Ewan.
"I asked if they'd consider me doing that as well, and they said 'yeah'. That was a big risk because it's hard to perform well in both. Me going to the Giro also meant taking two of my lead-out men, that's three guys who all needed to be ready in July. It's funny, I came off two years of doing no grand tours at all to racing two in the one season, and I was able to get results in both. That was a really good feeling."
Like every young cyclist, Ewan had long dreamt of racing in the Tour de France. How did the actual experience of 2019 compare to his expectations? "I feel like when you speak to the older guys about the Tour, they tend to dramatise it a bit more than it actually is," he smiles. "Don't get me wrong, it's ten times bigger than any other race on the calendar, but it wasn't as bad as I expected. The racing was pretty hectic, but then again so was the Giro."
"I was speaking with Andre [Greipel] on the very first day and he was like, 'Just wait, the Tour de France sprints are so different.' I remember thinking, 'Geez, how can they be so much different when I've raced with all you guys before?' It's not like you suddenly become 100% better just because it's July.
I listened to what everyone was saying and I think I almost overprepared in some ways. It was harder than other races, but not that much harder. The media around the Tour is certainly much bigger than any other race, but again I feel like I was ready for that so it wasn't a big shock."
The thought of Ewan chatting with Andre Greipel at the Grand Depart in Brussels is an intriguing one; a delicious intersection between Lotto-Soudal's past and future. Do the two riders get along? "Being from different teams and countries, we don't really have much of a relationship," admits Ewan.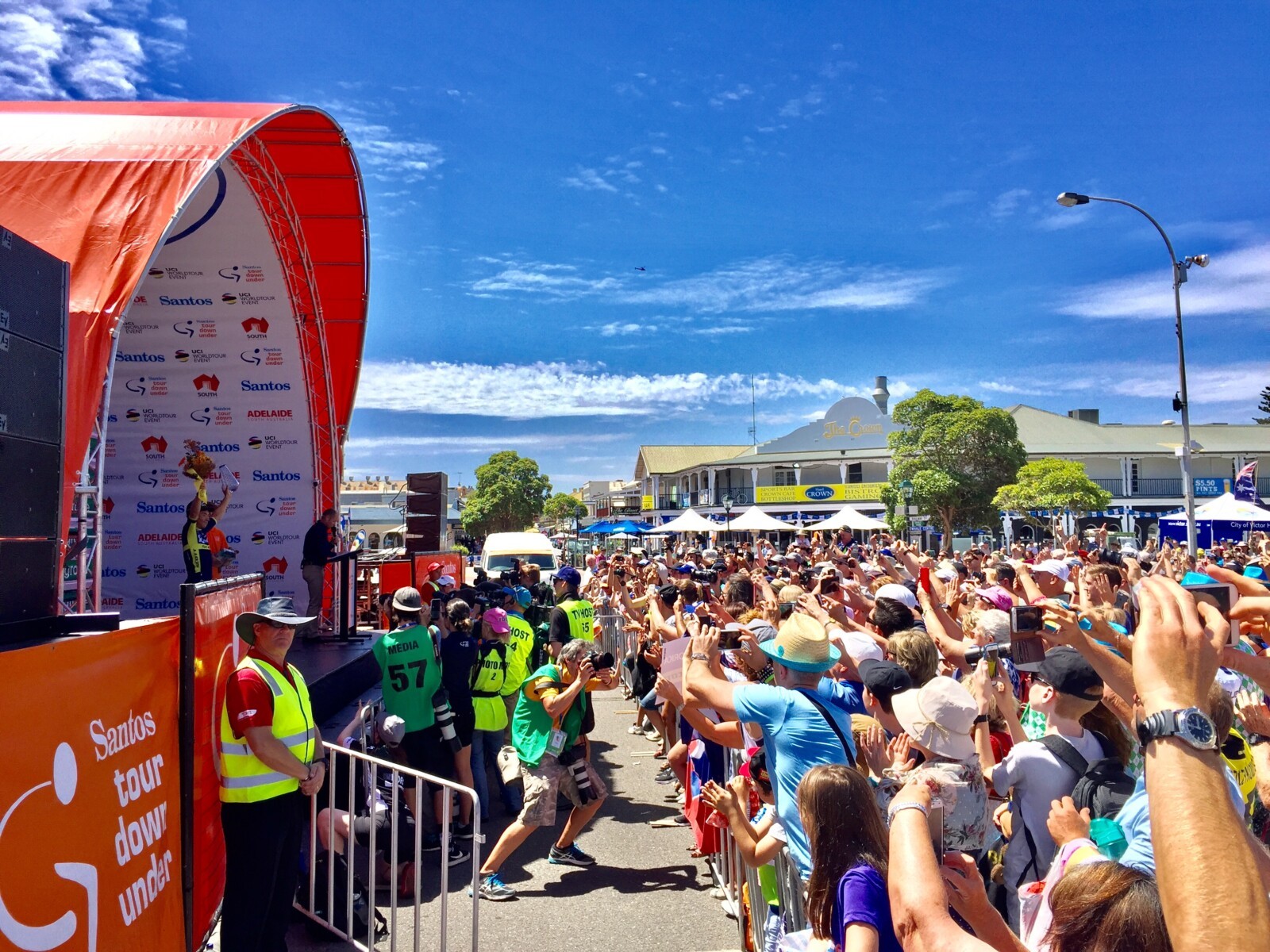 "But I've always got on well with him. Andre is highly respected within the peloton, he's a very fair sprinter and also a really nice guy. Whenever I race with him we'll always be chatting in the bunch."
Switching generations, one of the highlights of the 2019 Tour de France was the growing rivalry between Ewan and 26-year-old Dutchman, Dylan Groenewegen.
After three intense weeks of racing Ewan prevailed in their head-to-head sprints, 3-1. Given the closeness of their racing, is there any tension between the two? "Well I'm not messaging him every day, I don't even have his number!" laughs Ewan. "But whenever we do come across each other, it's never difficult.
He'll always congratulate me if I win, and vice versa. To be honest there aren't many nasty sprint rivalries in the peloton these days, most of us have a fair bit of respect for each other. With so many good young sprinters coming through it's actually a really exciting time. Sure it makes my job harder, but it also feels even better when you win." 
FAMILY MATTERS
While Ewan's success in 2019 was undeniable, he explains his impressive catalogue of results actually masks what was, in many ways, a challenging season as he adapted to added pressures of being a long-distance husband and father. "Getting married didn't change too much, because my wife and I were already living together in Monaco," he says.
"There are good moments and hard moments being married to a professional cyclist, a lot of time away from each other because you're travelling so much, especially at the Grand Tours."
The premature arrival of their first child, Lily, provided an even bigger test for Ewan and wife Ryann, especially as the Tour de France loomed large. "She was born six weeks early, and was in hospital for about a month leading up to the Tour," Ewan explains.
"She couldn't breathe by herself, she couldn't eat by herself. I actually had to leave a couple of days before she came out of hospital which was very hard; I never got to take my first child home. In fact, the first time I saw her with no machines attached to her was the second rest day of the Tour. With all that going on it was so hard because I was still preparing for the biggest race of my life.
"It was also really hard to focus after the Tour with the baby at home," he continues. "I just wanted to spend as much time with her as I could." Thankfully a more relaxed race program post-July allowed Ewan to do precisely that. "Whatever happened after the Tour, I knew my year was going to be a success. I was happy that I managed to get one more win [the 1.HC Brussels Cycling Classic in early September], but I was really lucky to be able to spend a lot of time with her doing 'dad stuff' at the back end of the season."
GOING, GOING…'GONG
Clearly the roads of France will once again be a major target for Ewan in 2020. But it's also an Olympic year. While ready and willing to answer the call of his country in August, Ewan feels his chances of national selection for Tokyo are effectively nil. "If they asked me, sure I'd go. But there's a 99.9% chance it won't happen," he offers frankly. "They would've taken me to the Worlds in Yorkshire if they thought I could climb. It wasn't a pure climbers course, more of a punchy course, and Tokyo is even harder so if they had any thought of taking me to the Olympics they would've taken me to Yorkshire."

As Ewan continues a clear hint of frustration creeps into the conversation, albeit respectfully. "I've been left out of the Worlds a lot in the last few years," he laments. "It's hard to argue, because obviously they have Michael Matthews who always does something, he's a safe option because you know he's going to do well, he's come close to winning a few times, so it's hard to go past him for that reason. But I do think I'm ready for my chance."
While seemingly happy to bide his time for now, the subject of Wollongong 2022 gets raised and Ewan's tone changes markedly, as he makes no secret of his ambitions for the Wollongong World Championships, to be raced on roads he knows better than almost any other Australian currently on the WorldTour.
"That's going to be a real home World Championships for me," he enthuses. "I've already spoken with Brad McGee about that. I think I've deserved to go to the World Championships more than I have so far, which is just once [at senior level, Doha Qatar in 2016]. I actually said to Brad, I'll let you do your thing with Michael for the next two years, but once it comes to Wollongong I really want to be there and I really want you guys to back me as a leader. I'll be 28 then, in my prime. Obviously they can't promise me anything now, but at least they know I have that ambition in mind, it's something I really want to work towards. I'd love to race and do well there."
As for Ewan's more immediate goals, what would constitute a successful 2020?
"2019 was pretty much the perfect season for me. I ended with 10 [UCI] wins which is what I was aiming for at the start of the year. I certainly didn't expect the quality of wins I had either, so if I can do something similar I'll be really happy again." A repeat performance would also go a long way to further boosting his bargaining power considering 2020 is also a contract year.
"My current contract with Lotto-Soudal is for two years, so it ends in 2020," he says. "But I get on really well with the team and we're all pretty happy with how things have gone, so I'm sure we'll start talking about maybe extending my contract and all that stuff pretty soon."
Hopefully with even more WorldTour wins on the table. Good luck Aussie. 
This article first appeared in the Jan/ Feb 2020 edition of Bicycling Australia. You can subscribe to the nation's top-selling cycling publication here.