Nathan Haas has enjoyed a career that began in mountain biking, embellished by ten years in the ranks of four WorldTour road teams and now he makes the transition to the gravel world. A "Full Circle" project conceived by Haas himself, returning to the dirt roads to close the circle of his career as a professional cyclist.
"Cycling to me has always been about evolving – as an athlete, and as an expression of myself," said Haas.
"I've dipped my toes in almost all forms of riding and while my road cycling career has been my greatest accomplishment to date, I've never pigeonholed myself as a road cyclist. I couldn't have dreamt of a better founding partner for this new adventure in my career than Colnago. I know there will be no compromise on performance, and I will go into every race with the best equipment I could imagine," he added.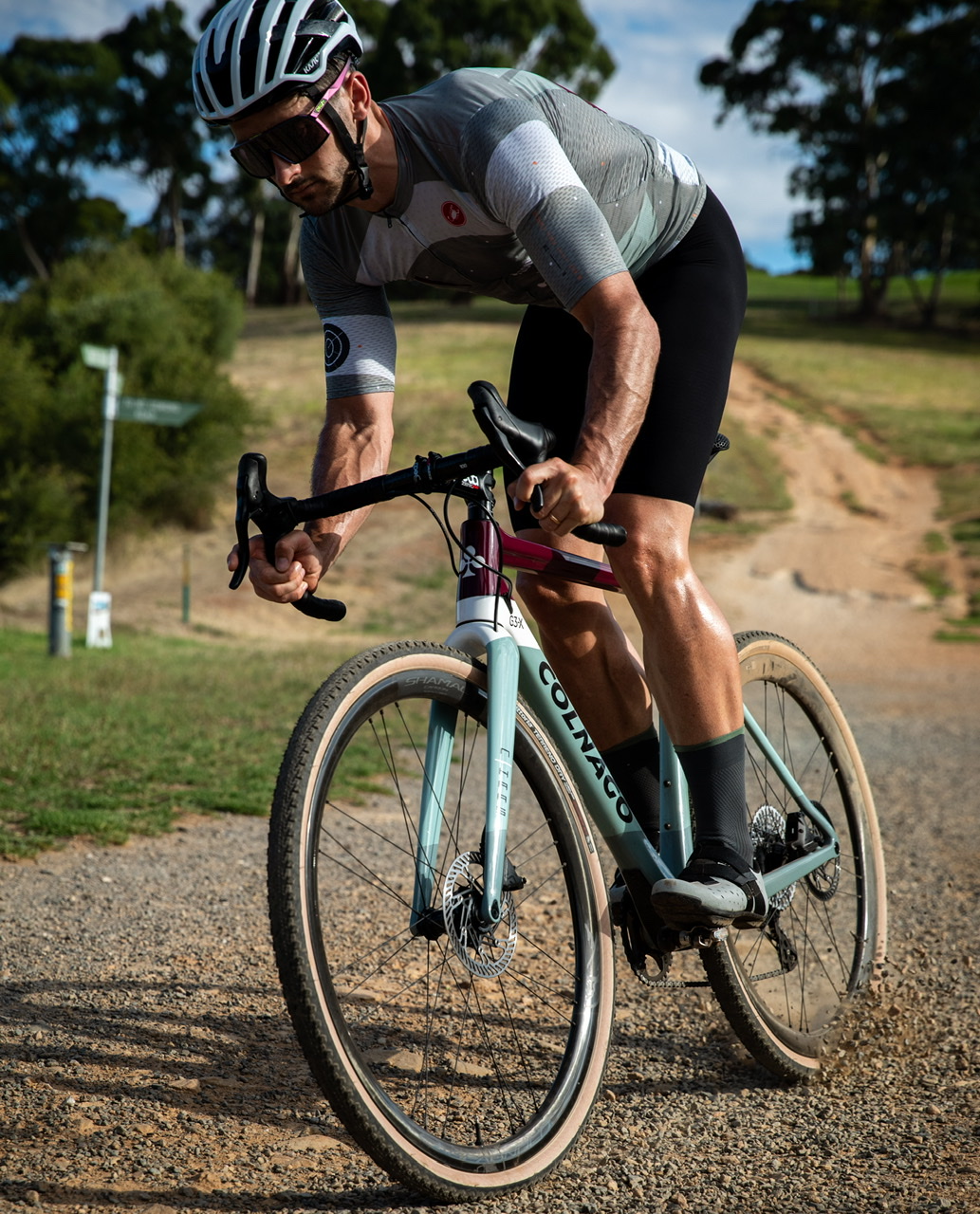 Haas will be able to count on five Colnago G3-X bicycles across the year, with frames painted in five different ways, which the Australian rider will use in the main racing events with Colnago saying 'this multi-year collaboration strengthens Colnago's determination to maintain its winning tradition in off-road cycling with drop-bar bikes.'
Haas will join fellow Colnago riders of the calibre of Wout van Aert, Sven Nys, Niels Albert, Adri van der Poel, Lars Boom, Paul Herygers and the Italian Luca Bramati, to name the most famous, raced and won on roads and dirt tracks, with major achievements including a total of eight World cyclocross titles. Gravel is nothing new because in 2021 the American Lauren De Crescenzo, riding a Colnago G3-X, won the UNBOUND Gravel 200, a very tough race considered the most important in the gravel scene.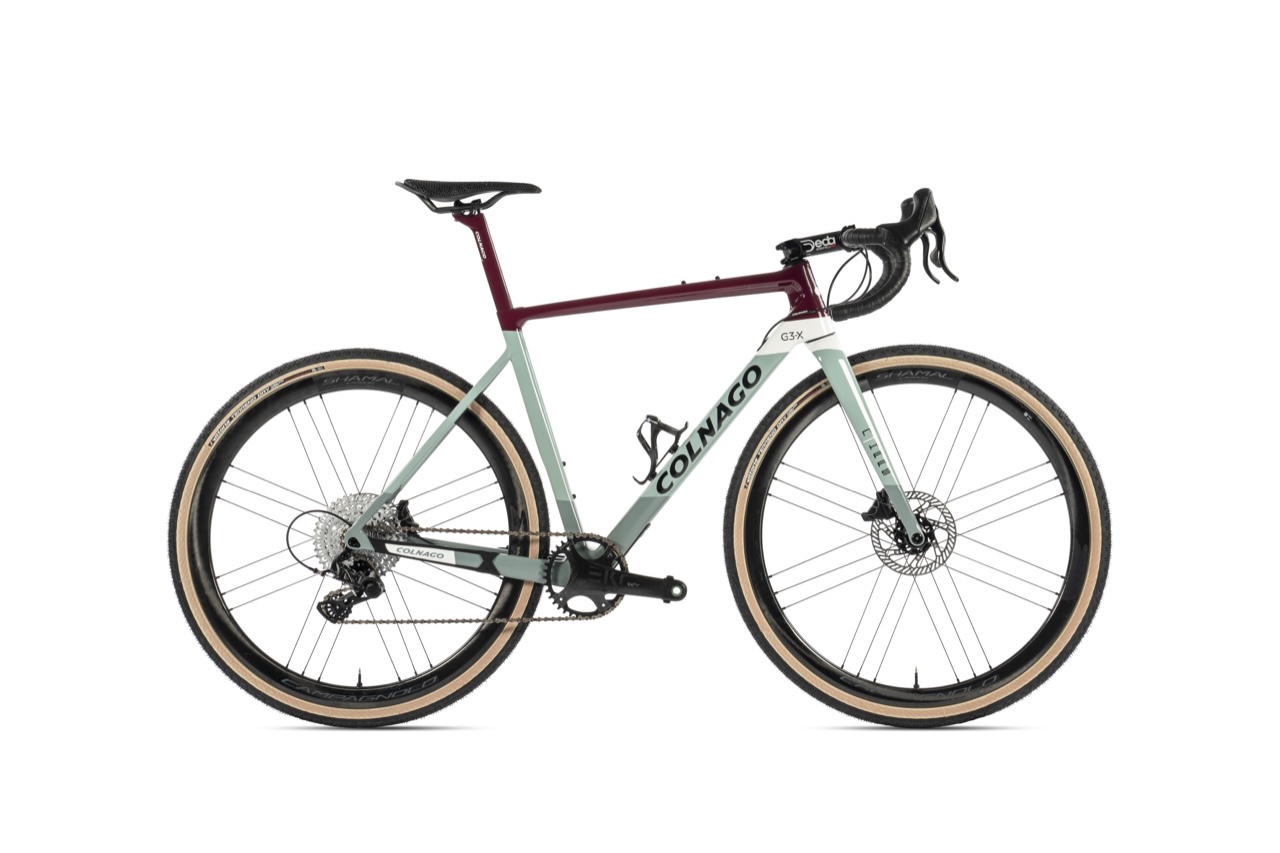 Manolo Bertocchi, Colnago Head of Marketing, said: "The most successful Italian brand in the history of off-road drop bar bikes has found the ideal partner in Nathan Haas. Good taste, creativity, style and strength come together in a project that will see the birth of five unique, exclusive and, frankly, beautiful bicycles. Nathan is the right man to represent Colnago on gravel roads all over the world. But it's not just style: it's racing to win with style!".
Nathan's look will be curated by designer Richard Pierce who, in collaboration with Colnago and Castelli, who are producing the clothing, will allow him to express the desire to "hit the target" from an aesthetic point of view.
Also among the partners involved in this project are Campagnolo, who will supply the 13-speed Ekar gravel groupset combined with Shamal wheels and Deda Elementi handlebar and stem.
The Bike: Colnago G3-X
This is the specific model for gravel use. From the experience gained in the world of cyclocross, Colnago has decided to develop a bike dedicated to the increasingly popular discipline. Compared to Prestige, one of the most successful frames in cyclocross history, designed to pedal as fast as possible for an hour within a technical off-road circuit, the G3-X overcomes the circuits' barriers.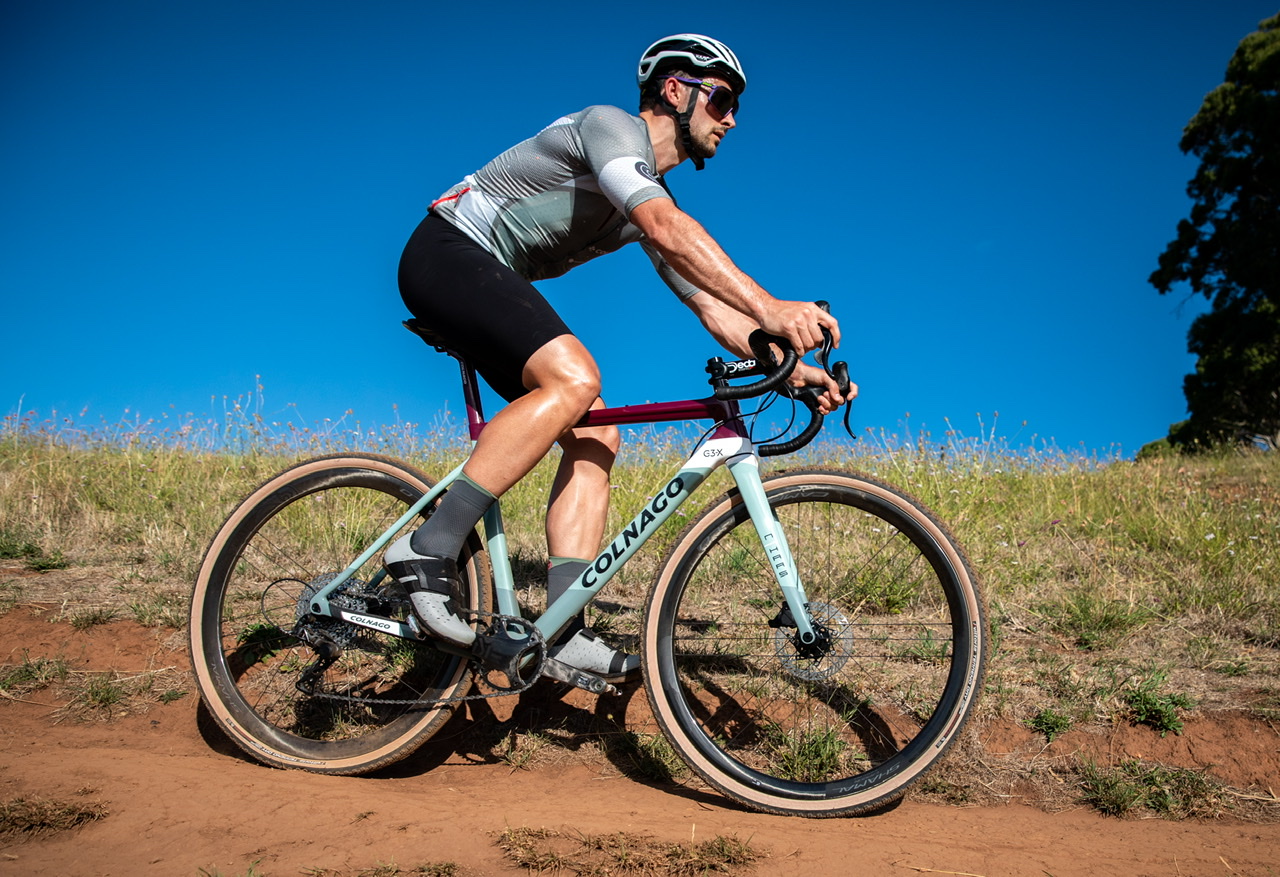 For this reason it has an optimised geometry to fit larger tires, with steering angle and overall length designed to offer greater stability and comfort at high speeds. Plus, up to four bottle cages can be fitted to the G3-X, along with luggage if needed, for longer rides. G3-X is offered in five sizes, all sloping.
The Race Programme
Haas will start the main races of the UCI Gravel World Series calendar, plus some of the important gravel races of the international calendar: La Santa Vall (Spain) 6 March, The Traka (Spain) 30 April-1 May, UNBOUND Gravel (USA) 4 June, The BWR North Carolina (USA) 11 June, Migration Gravel Race (Kenya) 23-26 June, The Rift (Iceland) 23 July, SBT GRVL (USA) August 14, King's Cup Gravel Race (UK) 24 September and some of the Nova Eroica events (Italy and other countries).
Nathan Haas Background
Born in Brisbane on March 12, 1989, Haas made his international MTB debut representing Australia twice in the UCI World Championships. In 2011, when he moved to the road, he won the final classification of the Herald Sun Tour, a short stage race in Australia, and the Japan Cup.
On his debut among professionals, in 2012, he immediately won the general classification of the Tour of Britain. In 2014 he won the Japan Cup again. In 2016 he won the ranking of best climber at the Tour de Yorkshire. Among the important placings, a fourth place at the Amstel Gold Race 2017 and an 18th place at the 2018 Milan-Sanremo.
A feature interview with Nathan Haas will appear in the March April edition of Bicycling Australia Magazine – subscribe via this link.