Movistar rider Sarah Gigante will make her return to racing after several months illness, the 21yo preparing for the Mitchelton Tour of Gippsland and the inaugural Lochard Energy Women's Warrnambool Classic.

After wearing the green and gold at Tokyo before signing a three-year deal with Spanish super team Movistar, Gigante is staying in Australia to continue her recovery from a heart condition and plans to test her legs against some of the nation's best female riders.

"This is an important step on my pathway back to the pro peloton," Gigante said.  "Nothing can quite compare to hurtling along narrow cobbled roads in Belgium in a huge European peloton, however the aggressive and punchy racing here will hopefully help me find my race legs again before I join Movistar in the Women's World Tour."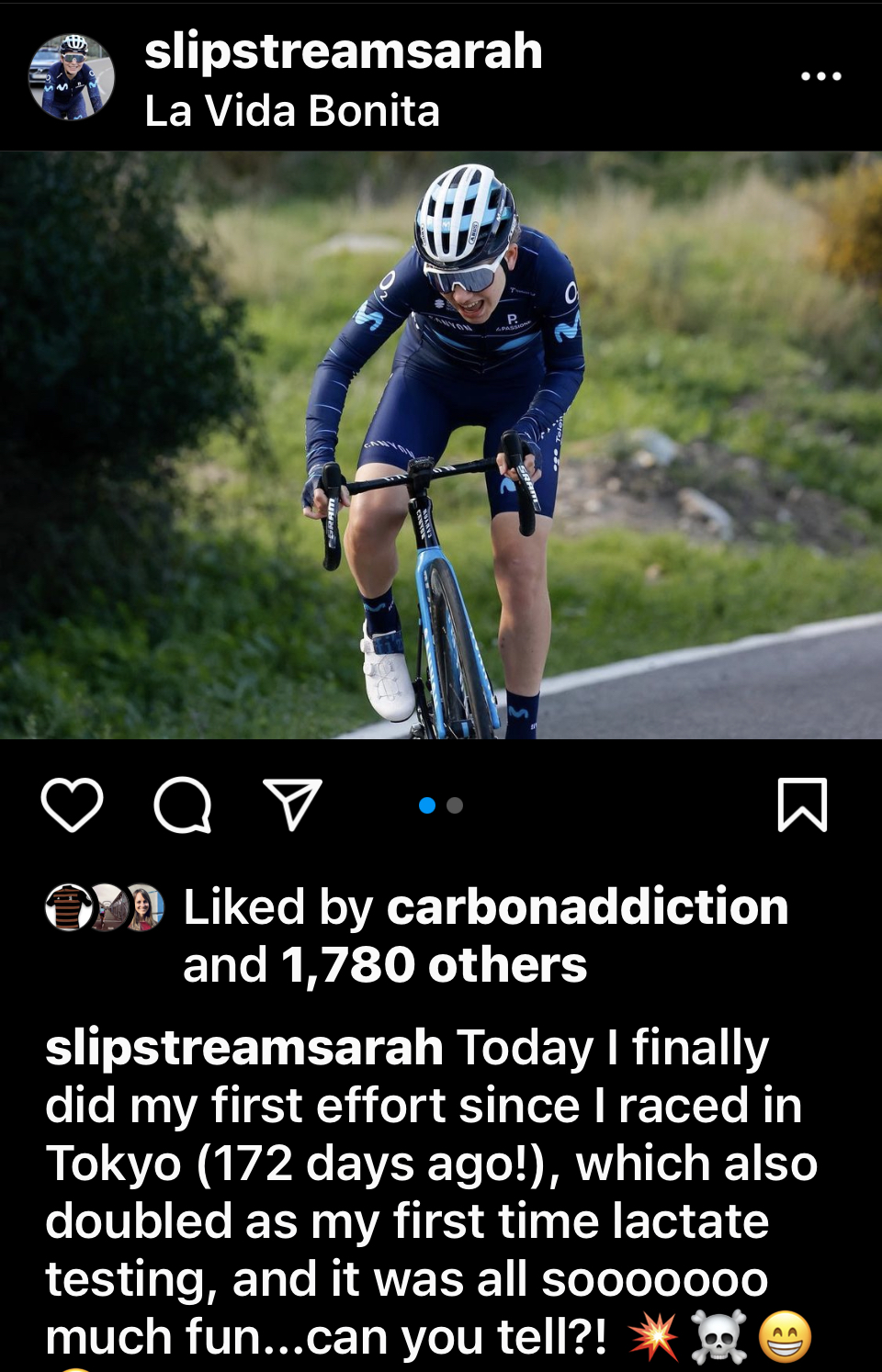 Back To Where It Started

Next weekend's Tour of Gippsland has some wonderful memories for the one-time ambitious teenager who enjoyed her first race in the region.

"Racing in the NRS has played a huge part in my development," she said. "From my first race in East Gippsland back when I was 16, heading down there with my mum and brother, hoping each day just to hold onto the bunch for as long as I could.

"A few years later I remember my first ever podium very well there. It was one of my first tours with Holden Women's Racing, alongside riders like Shannon Malseed and Kimberley Wells, who won that tour – And on the last day, on a wet hotdog criterium, I slipped into a breakaway with Ruby Roseman-Gannon and Anya Louw. I finished second and couldn't stop grinning!"
Women's Warrny

Gigante is also looking forward to the first ever 'Women's Warrny' launched this year. To be raced on February 20th, it joins the overall Powercor Melbourne to Warrnambool Classic which has been run since 1895.

The women used to race in the men's race, but this year have their own exclusive event from Colac to Warrnambool, the160-kilometre trek set to be the longest single day road race for women anywhere in the world for 2022.

"I raced the original Warrny once, when I was 18, and I have fond memories of the challenge," Gigante continued. "It will be different starting from Colac, however it's amazing to be part of the first women's edition and I look forward to the tradition continuing. I'm very glad to see the prestige surrounding both the men's and women's races and I am also impressed by the huge changes and increased support for women's racing over the last few years.
A Challenging Year
The former national time trial champion had an interrupted 2021 and was eventually diagnosed with myopericarditis – inflammation of both the heart muscle and the pericardium, the fibrous sac surrounding the heart.

"My illness last year was certainly the toughest period I've been through," she said. "I missed the freedom of good health and being able to ride to my heart's content more than I can describe. Now that I'm back, I realise my experience last year has made me much more appreciative. I already loved cycling more than anything, but I will never ever take it for granted again.

About last year, all I can say is that broken bones are a walk in the park! I broke three bones, including one in my leg, earlier in 2021, but that was just a bump in the road compared to what happened later. I'm totally fine now though, more resilient and more patient, and more excited than ever!"

Her sheer global class will shine through, but off the back of a limited block of preparation she is keeping her ambitions low-key.

"My main goal for both the M2W and Gippsland is to simply have fun and enjoy the thrill and excitement of racing my bike again," she said. "I have not been able to compete since the Tokyo Olympics because of my illness, and before that, I hadn't raced since April, because of the broken bones crash."
A Major Drawcard

Event Director for both events Karin Jones knows how big Sarah's inclusion will be for the two events, with plenty of opportunity for fans to get up close with our best young talent.

"It has taken a bit of work in balancing schedules and calendars, but Sarah jumped at the chance to join us and out of adversity comes a positive," she said. "We know this is a rare opportunity for all the cycling fans and locals to get out and see a superstar we will likely only see on TV out of Europe from now on."

Crowds are set to be roadside in Gippsland across February 13-15, with the Warrnambool Cycling Classic across February 19 and 20.