Regular BA contributor Marcus Leach takes us on a dream ride through the Italian Alps as he reviews the Colnago V3.
We all know that the one golden rule in cycling is not to change anything in your set-up or approach on the day of a big event, least of all trying out a brand new bike when you're riding a sportive featuring two of the sports most iconic climbs and over four thousand metres of ascent.
But then, as the saying goes, when in Rome, or as was the case for me, when in Bormio, which is where I had the opportunity to test a Colnago V3.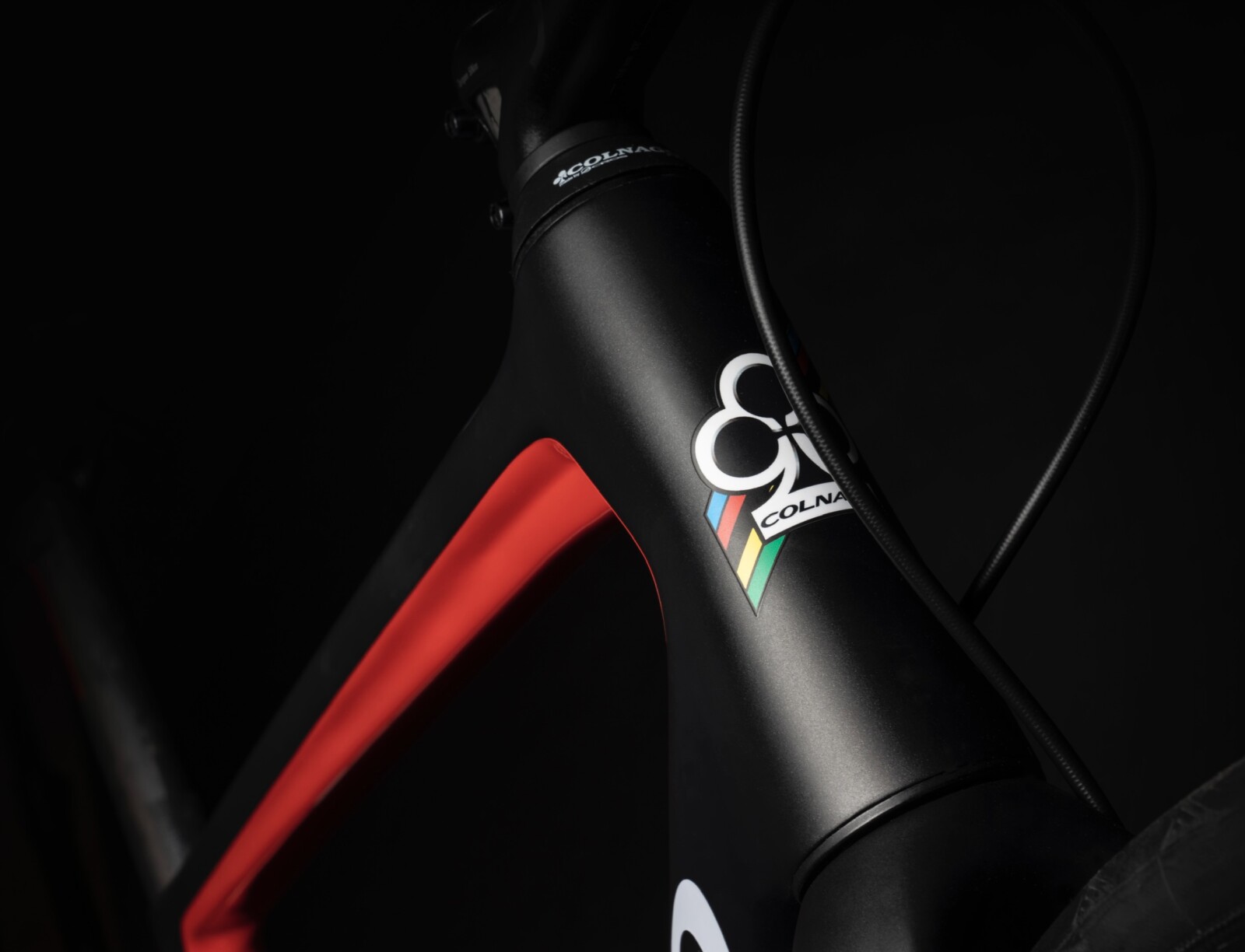 I will be the first to admit that it was a brave decision, not because of the bike itself, but rather the timing of the decision given that I was in Bormio to ride the Santini Stelvio Gran Fondo, which features both the Mortirolo and the mighty Stelvio. Throw into the mix that I'd never ridden any model of Colnago before and you could swap the word brave for mad, but I figured if it's good enough for double Tour de France winner Tadej Pogacar, then it's good enough for me.
Admittedly I was only on the standard V3, and not the V3Rs that has carried the Slovenian to two Grands Tour victories at such a tender age, but beggars can't be choosers and all that. Not, I hasten to add, that the V3 is a poor man's bike, not by any stretch of the imagination.
In fact, in terms of differences to the frames, it's only the quality of carbon used, and that the V3 is disk brake only, that sets the two apart. And, to be perfectly frank, I wouldn't have wanted anything but disks brakes knowing I would be coming down the Mortirolo, which is as treacherous to descend as it is hellacious to ascend, and then the Stelvio with all of its sweeping switchback corners.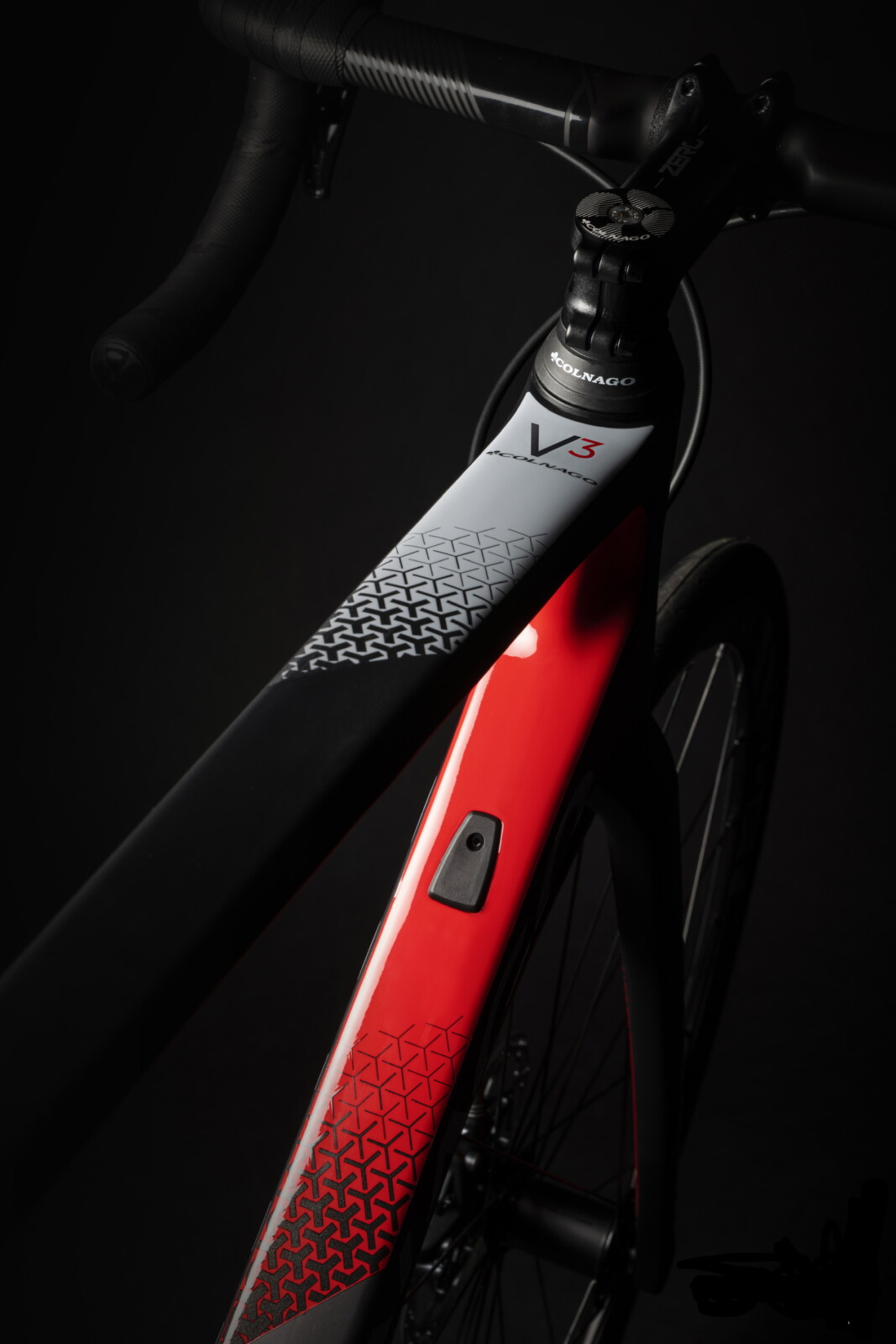 The latest iteration of the V3 focuses on balancing aerodynamics with a light weight set up, all at a price point that won't break the bank. In terms of geometry the focus on aerodynamics primarily translates to a shorter head tube and a longer front fork, the latter of which allows for increased tyre clearance, pushing the maximum limit up to 28mm, which is, for my money, the perfect size for us every day riders facing all manner of road conditions.
The fork is also designed with concave sheaths specifically to allow disk brakes to be fitted. I know the traditionalists amongst us still prefer rim brakes, but having now used a plethora of bikes with disks brakes I simply wouldn't ride without them now.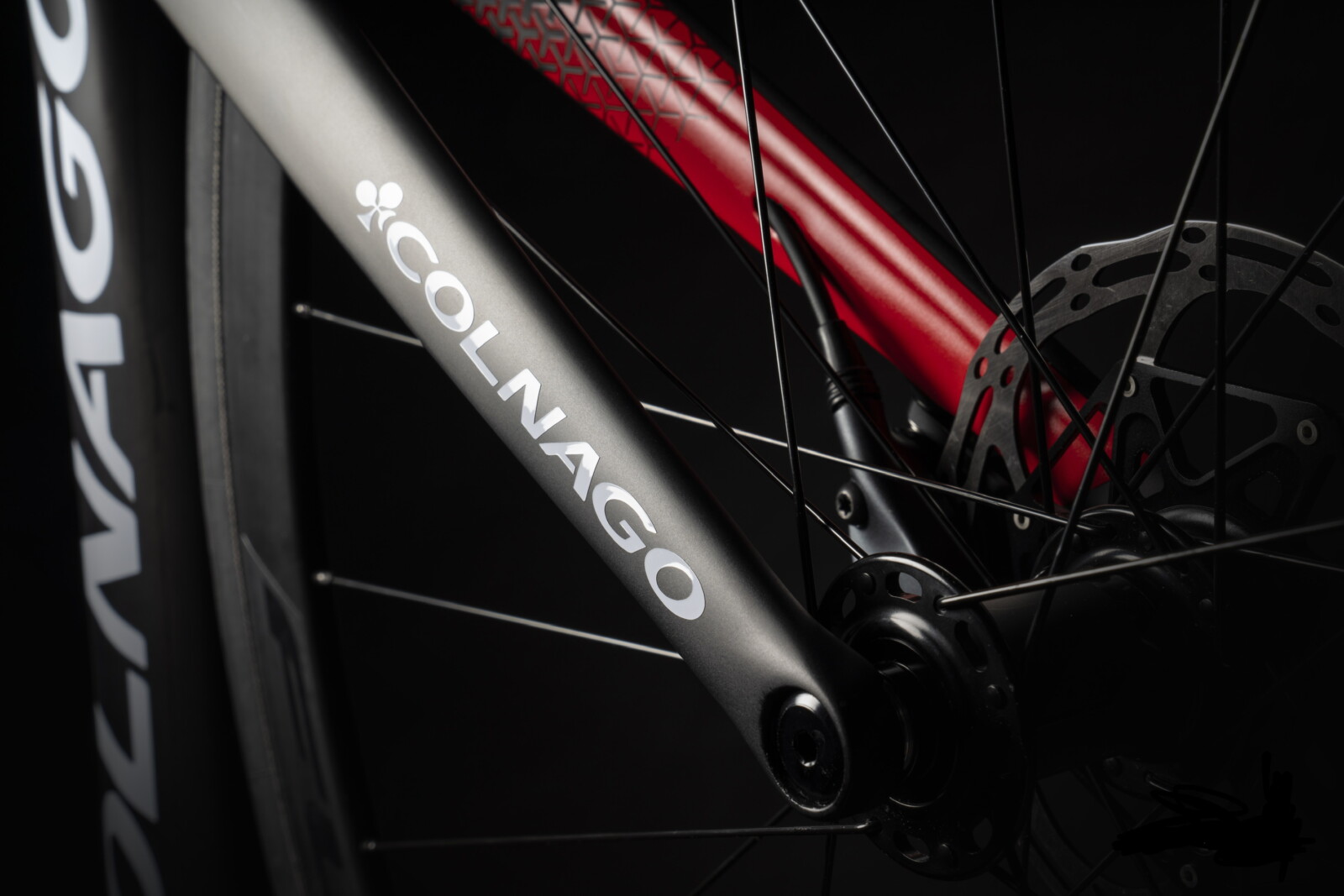 There is also a lower bottom bracket which adds a greater feeling of stability to the ride, something that I really noticed when descending for long periods, where the bike was planted on the road and agile through the many corners of the Stelvio. Fitted with an Ultegra R8000 groupset the bike benefits from the flawless shifting you'd expect from such a prestigious offering.
"…There's probably no better way to test a bike than a big day out in the Italian mountains, mixing long steady climbs with fast valley roads and the occasional brutally steep incline…"
Personally I have never seen the point in spending the extra money on Dura Ace, unless you are at the pointy end of the biggest races when every last gram counts. Purely from a performance point of view Shimano have worked to close the gap to such an extent that once you decide to move up from 105 there really is little need for the huge difference in cost seen between Ultegra and Dura Ace.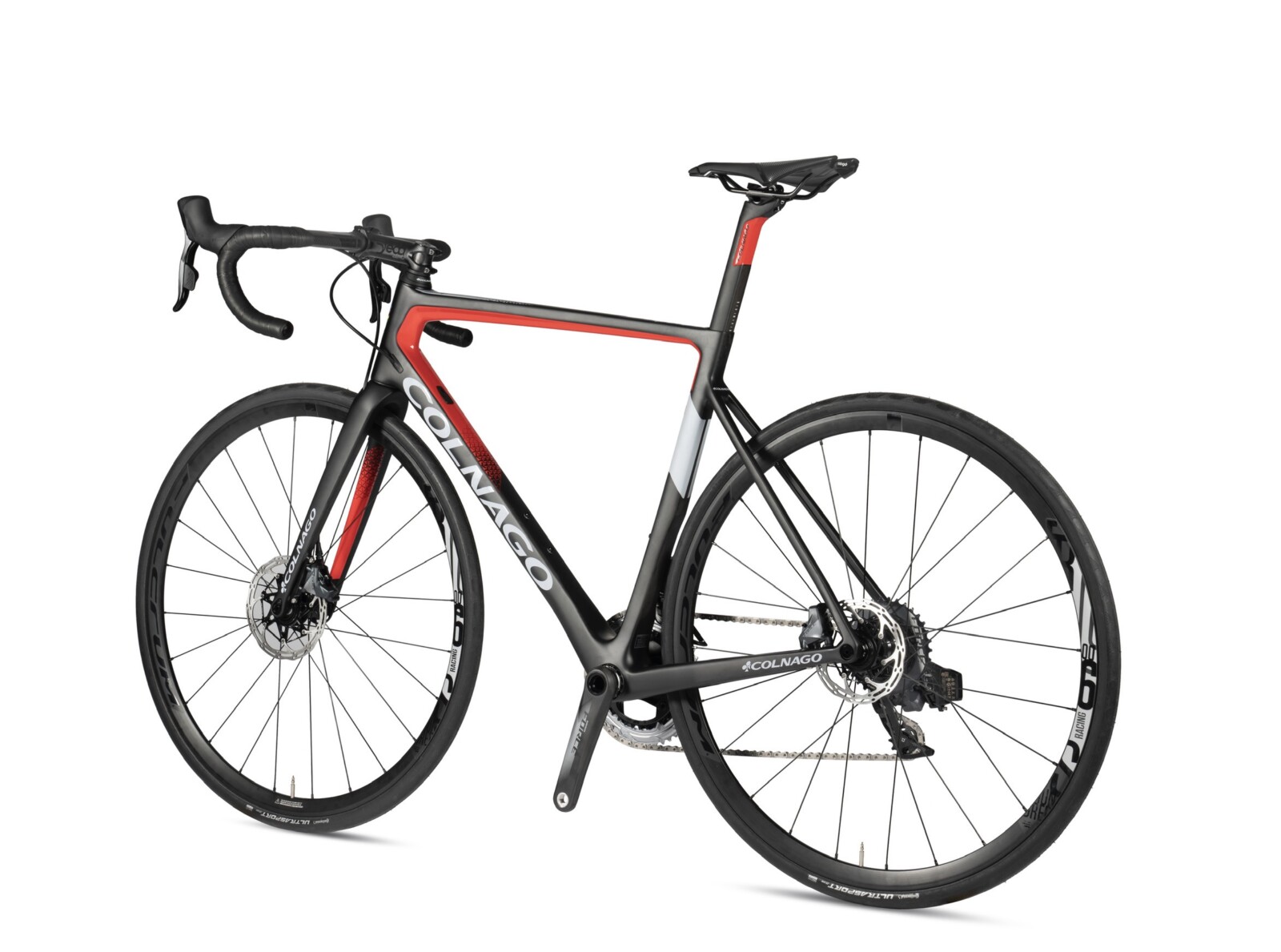 The V3 comes as standard with a trademark Colnago carbon seat post, only now the seat post clamp has been redesigned to not only reduce weight, but, in the words of the manufacturer themselves, 'increase functionality, power and safety'.
The Prologo Dimension 143 saddle adds comfort to the ride. As for the cockpit, there is a Deda Zero 2 handlebar featuring a shallow drop, which is well suited to riders like myself who tend to have a higher position when riding out of the saddle, something I did a lot of throughout the day.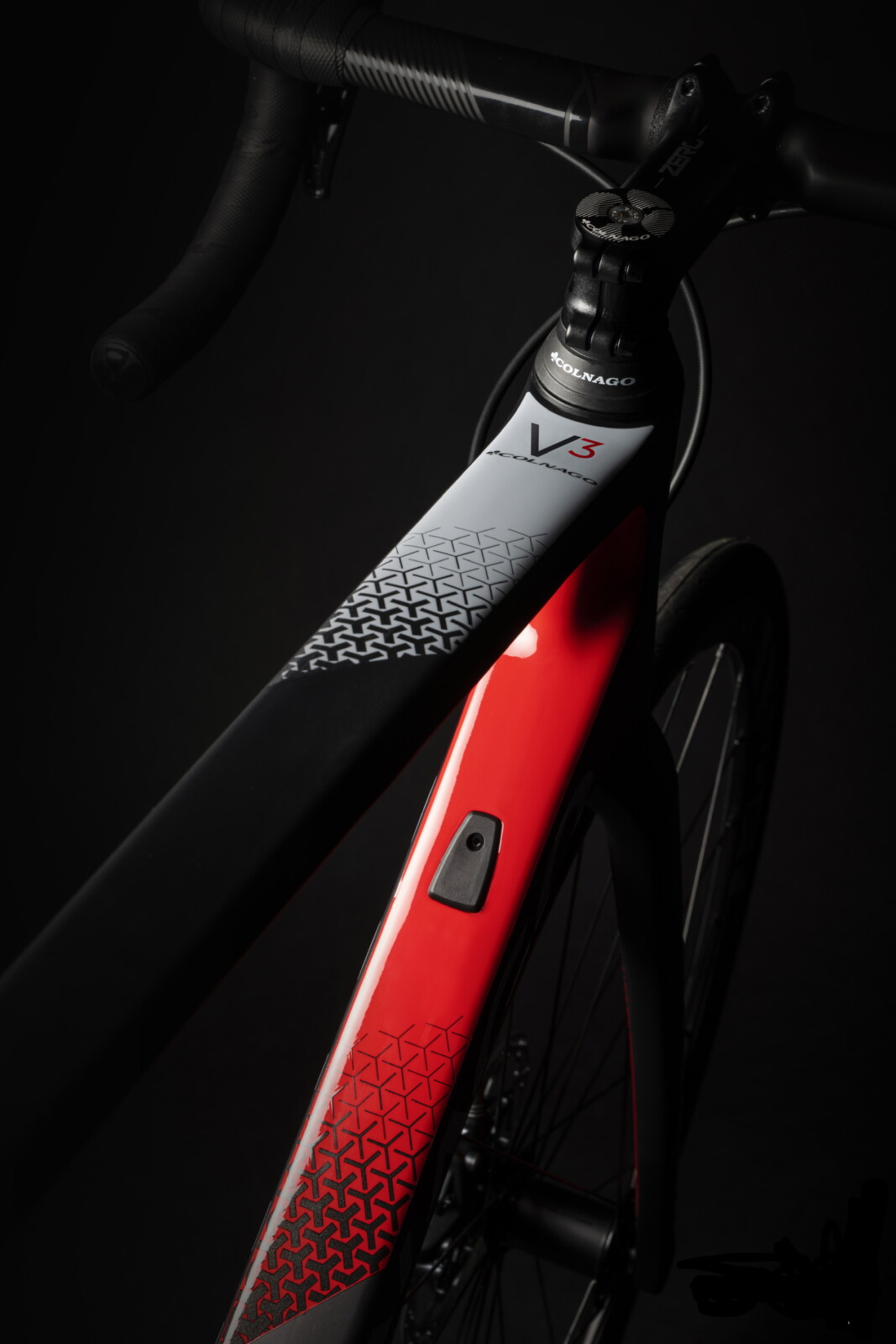 The bike comes with Fulcrum Racing 600 DB wheel set, which whilst more an entry level offering is not lacking in performance or durability. Built with disk specific rims they are relatively lightweight, run smoothly and most importantly are comfortable to ride.
My only regret being that I didn't have a 32 cassette on the rear, which would have helped my legs a little on the punishing gradients of the Mortirolo, otherwise this was a smooth, responsive ride that climbed well, held its own on descents and proved to be more than capable on the flatter stretches between climbs.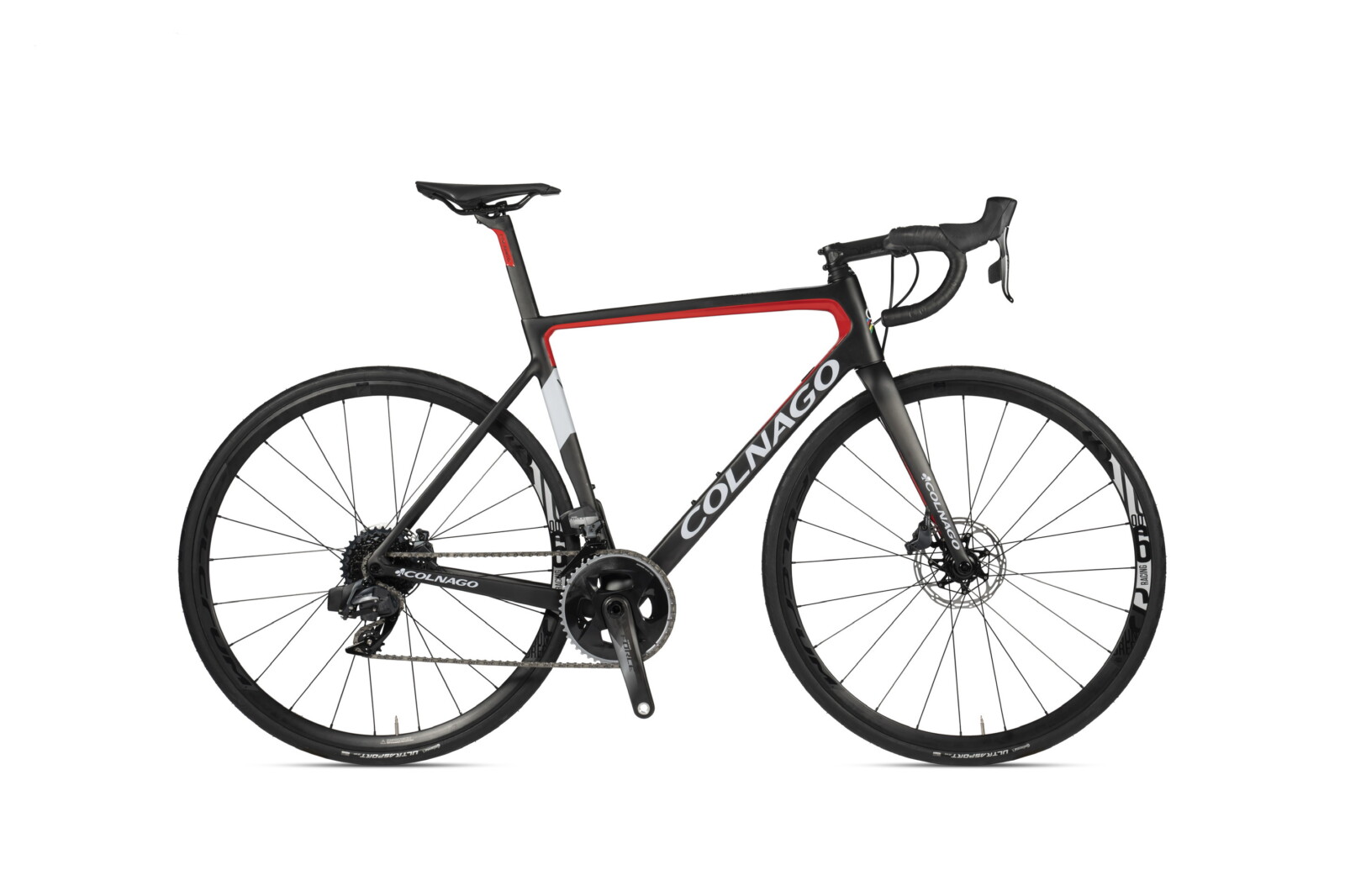 Performance
There's probably no better way to test a bike than a big day out in the Italian mountains, mixing long steady climbs with fast valley roads and the occasional brutally steep incline, and the Colnago V3 more than held its own on all terrain. Admittedly it could benefit from higher spec wheels, but then the same could be said for nearly all bikes bought as standard, not that this detracted from a bike that mixes comfort with speed remarkably well.
Finish
As you'd imagine from an Italian brand the attention to detail is second-to-none, resulting in a bike that looks elegant with it's three-way colour scheme and excellent components.
Summing Up
A stiff and responsive bike that is race ready and, true to Colnago's own words, 'perfect for all situations', no matter what type of rider you are. In a nutshell the V3 is ideal for those wanting what is essentially a pro level bike, just without breaking the bank to get the actual pro level V3Rs.
Specs
Frame: Colnago V3 Carbon
Fork: Colnago V3 w/ Thru Axle
Head Set: FSA
Stem: Colnago
Handlebars: Deda
Saddle: Selle Italia
Seat post: Colnago Alloy 27.2mm
Shift Levers: Shimano Ultegra
Brakes: Shimano Ultegra
Front derailleur: Shimano Ultegra
Rear Derailleur: Shimano Ultegra
Cassette: Shimano CS-6800 11-28T
Chain: Shimano 105 CN-HG601
Crank: Shimano Ultegra 50-34
Bottom Bracket: Integrated
Wheels: Fulcrum Racing 600
Tyres: Continental Ultrasport 700X28
Bidon Cage: Colnago
Weight: 8kgs