Earlier this year vitamin and supplement company Swisse Wellness launched Australia's first Ride to Work Scheme, an opportunity that offers employees the attraction of a tax deductable salary sacrifice for the purchase of commuter cycling equipment.
All employees of the ANZ owned company are now entitled to a $2,000/pa loan to purchase cycling equipment to ride to and from work. Over 12 months, employees repay this amount from their pre-tax salary, accessing savings of up to approximately 32% on their investment.
The scheme operates on similar principles as salary sacrificing a car and is similar to London's popular 'Cycle to Work' scheme launched in 1999.
Swisse Wellness Managing Director Oliver Horn said as global leaders in preventative health, the company's mission is to make people healthier and happier.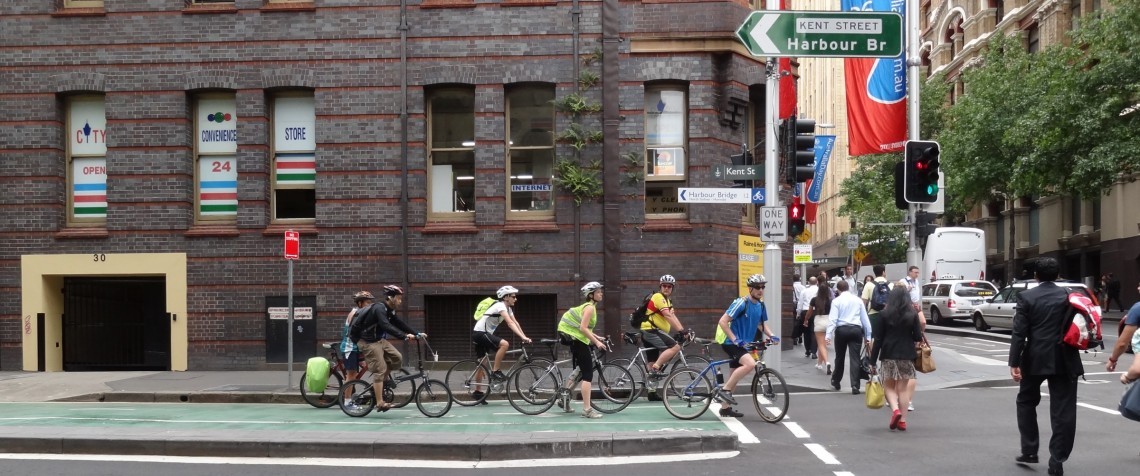 "Our aim is to inspire other businesses in Australia to adopt the scheme so that more Australians can enjoy the benefits of cycling to work," he said.
"Working in London for many years, I was first introduced to the UK scheme in 2013 and have been cycling to work ever since. I am now fitter and faster into work, it's great for the environment and it doesn't cost me a penny. I am happier and healthier because of it."
Encouraging More To Commute By Bike
Comparatively globally, average cycling rates in Australia are very low. Only 125,000 workers (1.4% of total commuters) ride a bicycle to work. This is a very low figure (for a flat and dry country) compared to Northern and Western Europe where average cycling rates are ten times that of Australia (#1 Netherlands 43% participation, #2 Denmark 30% participation).
The Australian Bureau of Statistics reports almost 7 million people drive to work every day. That means for every bike commuter there are 56 car commuters on the road. Schemes such as this seek to reduce this divide and increase cycling participation in Australia; helping to resolve congestion, improve health outcomes and positively impact the environment.
The Rise & Rise Of Ride To Work Schemes
Ride to Work Schemes have witnessed great success around the globe, with leading UK scheme provider CycleScheme, today attracting almost 800,000 participants. UK scheme findings report a 91% increase in journey's on bikes over the last decade, more than 50% taking up the scheme being new to cycling, 76% users say they would not have bought a bike had the scheme not existed, and 87% participants report a noticed improvement in their health after starting to ride to work.
"The success overseas is evident and Swisse is committed to championing this scheme to become a national initiative in Australia," a Swisse representative said. "We are excited to work in partnership with like-minded industry stakeholders to drive and scale this scheme nationally and the Australian Government to help create further opportunities that incentivize and support all Australian businesses to readily adopt a national Ride to Work Scheme."
Endorsed By Cadel Evans

Long-time Swisse Ambassador and Australian Tour De France winner, Cadel Evans, is supporting this initiative to encourage all Australians to move more to achieve a better overall physical and mental health.
"I'm excited to see Swisse champion cycling with the launch of the national Ride to Work Scheme," said Cadel Evans.
"As a passionate cyclist, it's fantastic to see a business not only supporting its employees but inspiring all Australians to live a healthier and happier life. In the interests of our well-being, the traffic and environmental issues society is facing, I am convinced that my passion, cycling, can help us. If we can make it easier to ride to and from work, we can make a big difference," said the Tour de France winner.
Do you think this is a good idea? Is it time for other Australian businesses and workplaces to offer similar schemes? Have your say below!