Luke Meers gives a first-hand account of the 2019 Noosa Classic from both the fast end of the bunch and those seeking a simpler but far more significant goal.
Cyclists, we are an odd bunch, a peculiar social subset. We are those oddities that enjoy the feeling of general fatigue that long hours in the saddle create. We rise before the sun to train and, at times, spend hard-earned cash on equipment to make very marginal gains. This peculiar peloton is growing in size across our country, despite the odd bit of media-induced persecution.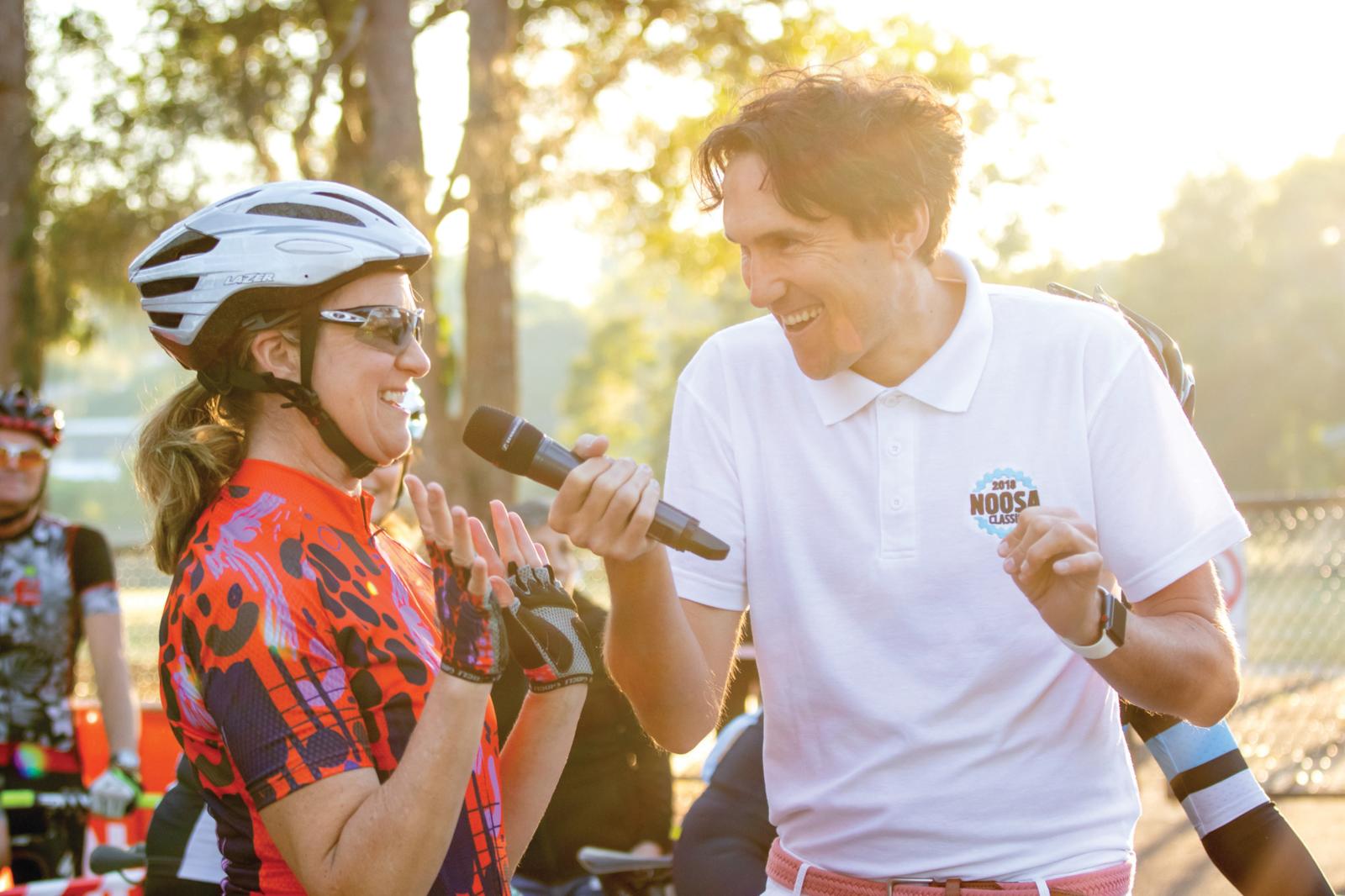 The enjoyment and benefits of our sport are such that events like Gran Fondos continue to rise in popularity.
The Rise & Rise Of Gran Fondos
In Australia there is a growing number of Fondo events and an increasing range in the style of mass-participation rides on offer. 2019 delivered the second running of the Noosa Classic, the fourth Bowral Classic and the announcement of two others.
There has also been exciting news about a gravel fondo in South Australia – the Dirty Clare on April 4.
But back to Queensland's tropical coastal oasis of Noosa where I was in August to ride my first Noosa Classic. This event has grown rapidly since 2018 and saw in excess of 1200 participants across the three distances (160km, 120km and 45km).
In addition to the Noosa Classic, Bicycling Australia (BA) have been a real driver of the expansion of Fondos around our country. I've had the privilege of riding all three Bowral Classics run to date and at the time of writing have entered the fourth in October.
"…Removing the need to race REALLY ALLOWS YOU TO BE MORE PRESENT IN THE MOMENT, to enjoy the scenery and have a chat…"
BA have also created the Clare Classic (coming up in April) and in May next year is the debut Mudgee Classic. This range of events helps to create a great landscape of cycling events and offers something for everyone. These fondos provide a great opportunity for cyclists to test themselves, to push their limits and enjoy a great sense of community. The competitive and super-fit can really go for it and those for whom finishing is the main aim can be equally rewarded.
For me, the real beauty of an event like the Noosa Classic is the diversity found in those participating. As you walk around the village afterwards you see old and young, male and female and a wide range of fitness levels.
Despite this diversity, there is a great sense of common achievement because everyone has tested themselves and is now weary and enjoying a beverage and some form of delicious salty carbohydrate from the plethora of food outlets.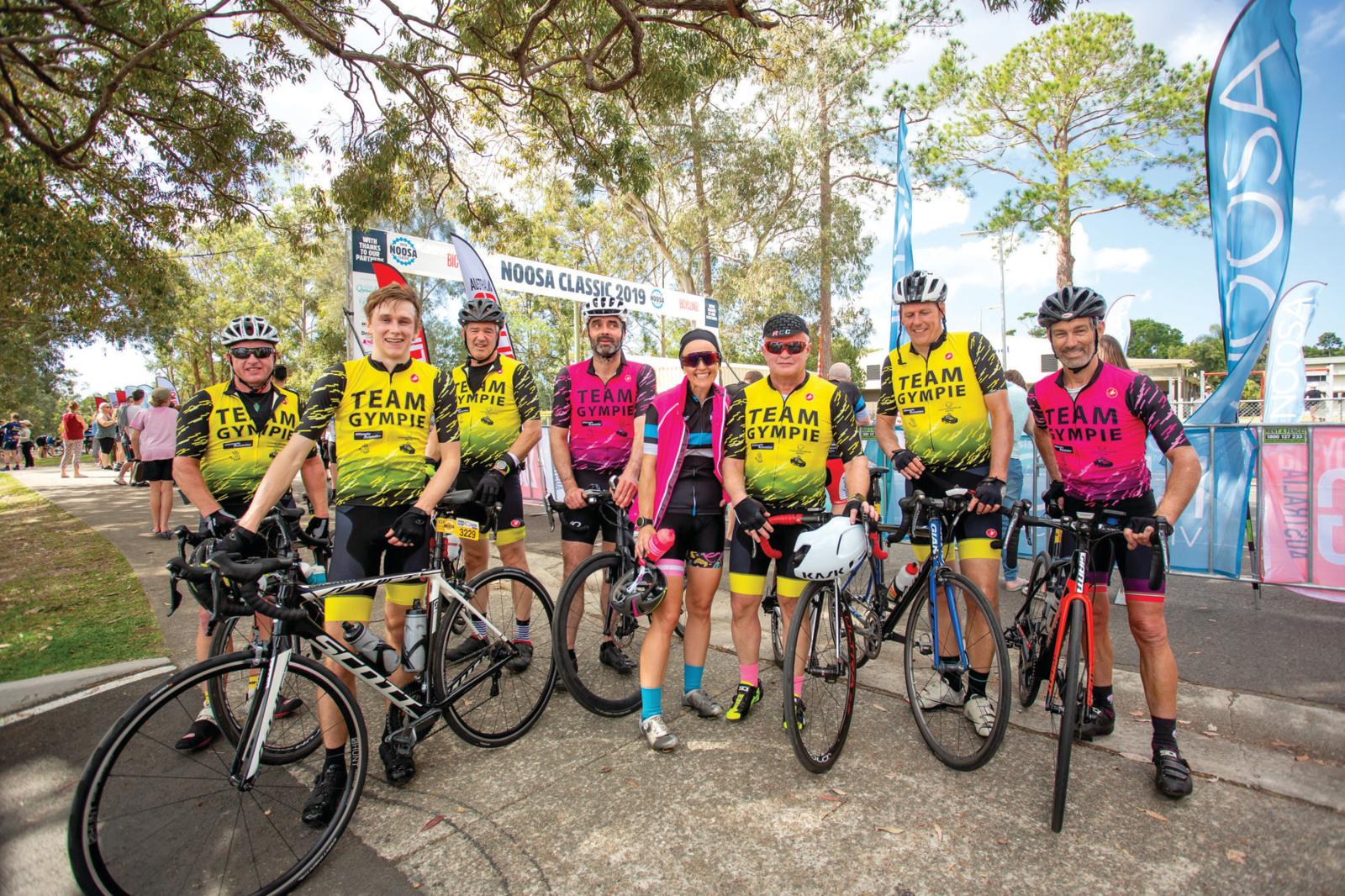 More Female Participation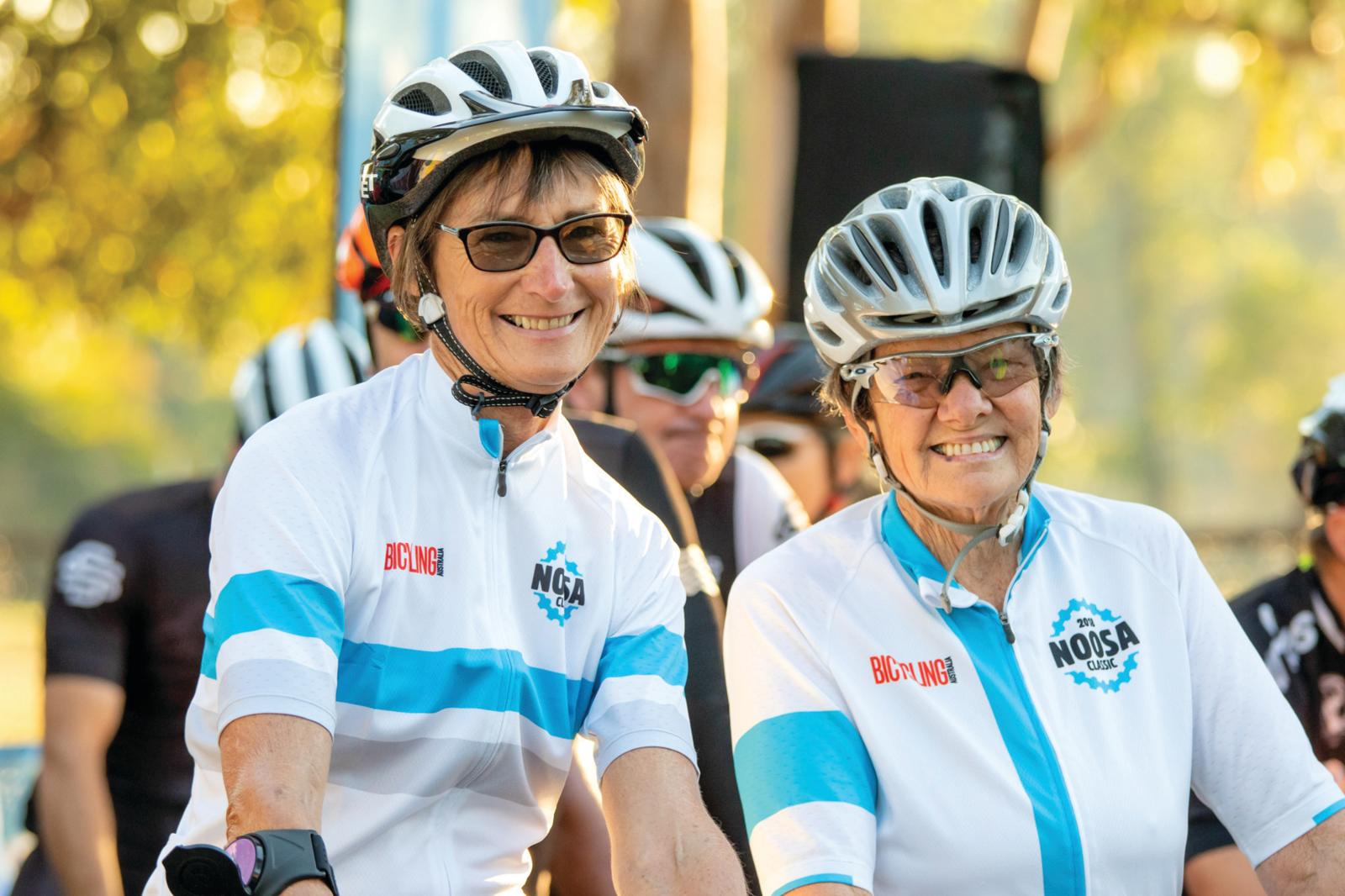 Historically, cycling has been a male-dominated sport in terms of participation rates. This has been shifting significantly recently across a few different areas of the sport. It was heartening to see around 30% of participants at Noosa this year being female.
This was really noticeable and adds richness to the experience of everyone involved. There were many female riders finishing high up on the overall results sheets too – setting personal goals and hitting them.
A Special Reason To Ride
My experience of the 2019 Noosa Classic highlighted for me the beauty of Fondos. I wouldn't normally fly interstate to go to a one-day event, but a close friend lives in Queensland and has had serious struggles with illness in the last few years. This has included kidney failure, being placed in induced comas and even requiring rehabilitation to walk again at the start of 2019.
So when he decided to aim to complete the 45km ride at Noosa, I was keen to be there but simultaneously quietly nervous. But therein lies the beauty of an event like the Noosa Classic: I pushed my own limits; doing the 160km event and aiming for a fast time (I ended up 2nd overall).
My mate, however, had a much larger achievement, grinding it out, overcoming his physical limitations and finishing the 45km ride despite some tough moments partway through. Our extended party of riders included my parents completing the 45km ride on a tandem and my uncle who smashed out the 120km as fast as he could. As we debriefed in the village afterwards and traded war stories over dinner, there was a beautiful sense of shared accomplishment. Priceless.
So if you've never participated in a Fondo, I can highly recommend Bowral, Noosa, Clare and Mudgee Classics as a great starting point. Equally, if you're someone looking for a harder challenge there will always be a group fast enough to stretch all levels of an amateur rider.
Tips to get the most out of your Fondo experience:
Don't Treat A Fondo Like A Race
I find this one hard being inherently competitive, and whilst you can find some healthy competition along the way, these events are great precisely because they aren't races. People/groups work together, support each other and operate like a team. Removing the need to race really allows you to be more present in the moment, enjoy the scenery and have a chat. If you feel like it, enjoy a little hitout up the hills and put the hurt on your riding friends then.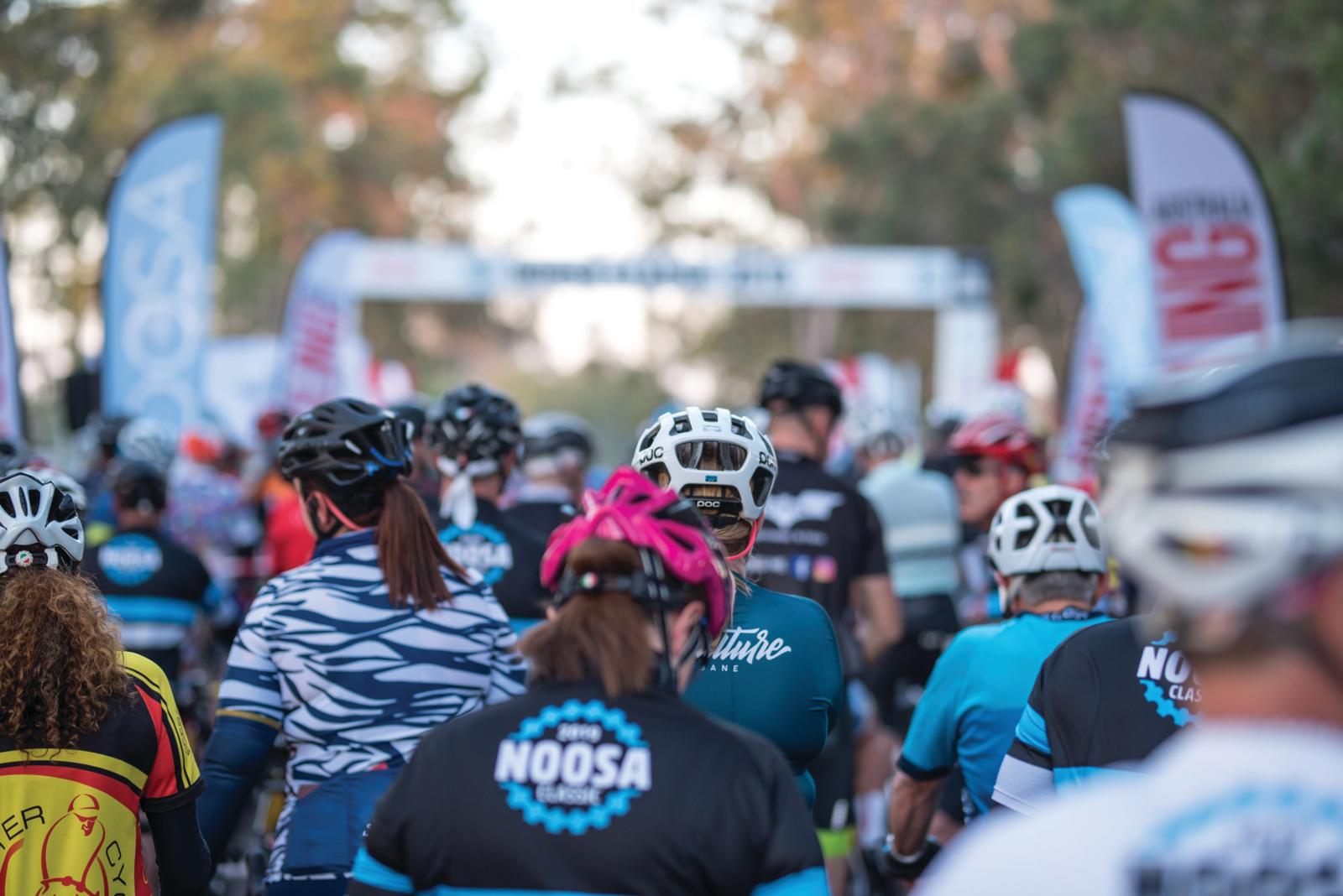 The Nutrition Factor
Good nutrition is important – don't change diet the day before, eat regularly during the ride.
Optimum nutrition is one thing and something we should all aim for. I'm not a nutritionist, however, and so I won't deal out much specific advice here. I would say, though, that the day before an event is never a good time to decide to try something new.
Do what you know works for you. I like to try to stick to whole foods as much as possible. If you are eating regularly during the event, then "carb loading" the day before is less necessary. So aim to eat small amounts regularly during the ride.
Ultimately though, stick to what you have done in training and what you know works for you.
Start Conservatively
The excitement of the moment can lead to fast and frantic starts. I've learned the hard way in multiple events that this can come back to bite you hard. So, start conservatively and build your way into it. Pretend you're Bradley Wiggins riding a time trial and aiming for negative splits.
It is always better psychologically and physiologically to be having the energy left in your system in the back half of the event, where things inevitably get a little tougher anyway. So let any hotheads shoot off up the road, you'll likely see them shortly.
Enjoy The Views
These Fondos are designed to take riders through some scenic locations, so make sure you take the time to soak in your surroundings. There is little point in doing these great rides if you don't enjoy the journey.
Ride With Friends
Everything is better when done with others. Camaraderie, conversation and a little competition help make the day even more enjoyable. Book some accommodations and support the local economies of the host town.
International 
Riders Attend
Cycling is a truly international pursuit and it was only fitting to experience that global feel with riders from various countries including France & Colombia in attendance.
Sebastien Pascal is a Frenchman more familiar with the roads of Bordeaux than those north of Brisbane. After the Gran Fondo he said the distances were "parfait", the atmosphere was epic and he really enjoyed the food and goodies at the village afterwards.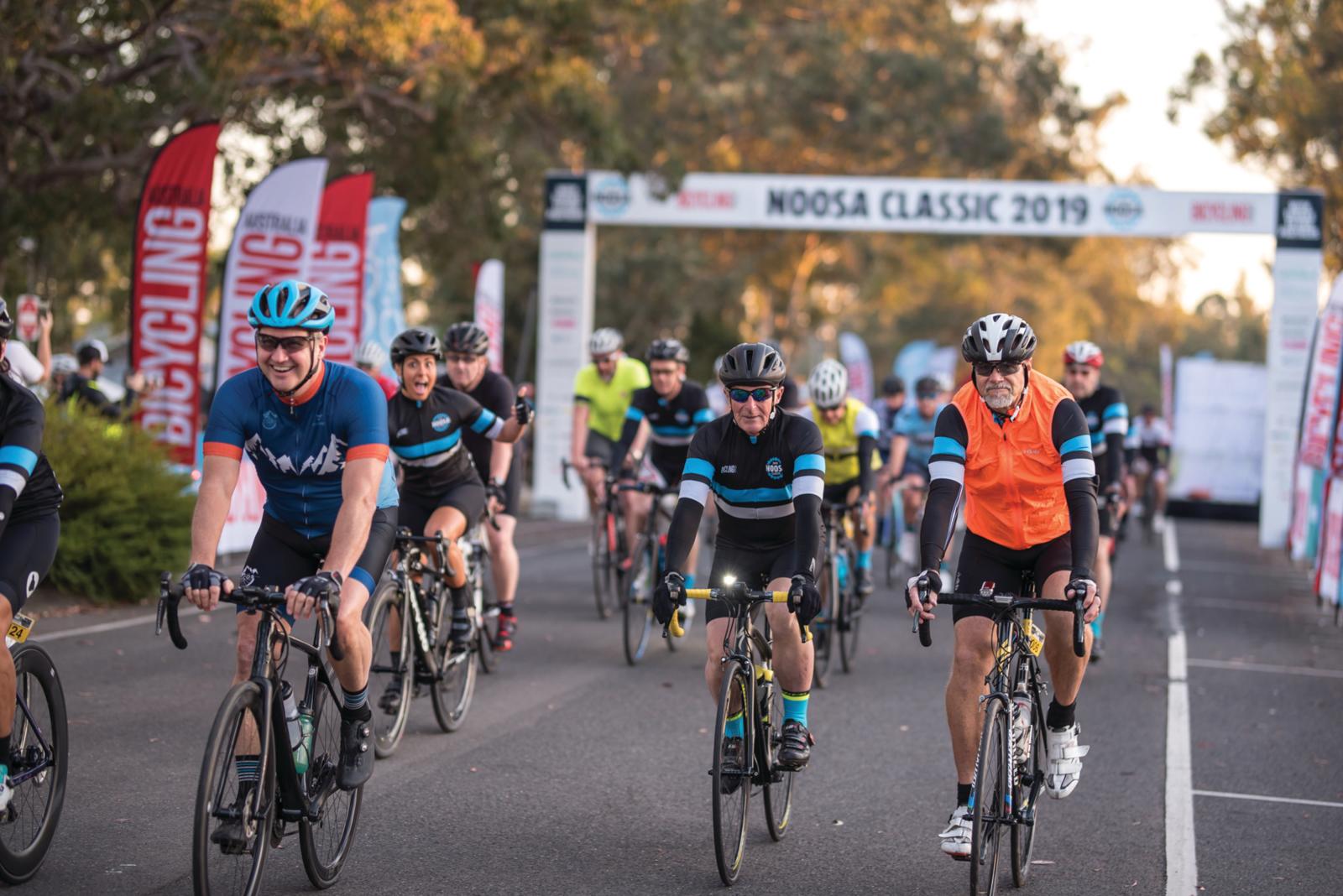 "The volunteers were super cool," he said. "I'll look back at the event as having joy, a good atmosphere and very good vibe. Now I want to improve my cycling and come back stronger next year."
Still celebrating fellow countryman Egan Bernal's Tour de France victory, Colombian Carlos Pachon-Gomez described the 160km course as "the perfect mix" and joked that "race-by-race Colombians are taking over the cycling world."
"The scenery was fantastic," Carlos said. "The toughest bit was at the beginning … I struggled but really enjoyed it."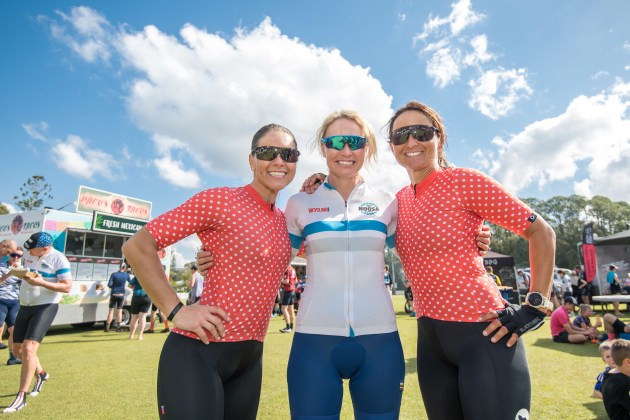 Ali's Second 
Noosa Classic
Well-known Melbourne based rider Alison McCormack said there was "nothing like Noosa's cycling in Victoria" and described the course as "stunning and beautiful."
"The hills, the mountains, the roads, the surface … It's just out of this world," she said.
Buoyed by the ever-increasing number of female participants in Fondos, Ali rode with a large group of ladies from Victoria, New South Wales and Queensland.
She said one of the highlights of the event and trip away was the lead-up training, motivating, encouraging, then ultimately completing the challenge together.
"It's wonderful camaraderie and such a good activity for the girls to put focus and effort into leading up to the event," she said after the ride. "Plus it's such an amazing place to ride," she said, looking to partner Lee Turner. "We love it so much here in Noosa we're staying for another week." 
The Third Annual Noosa Classic Will Be Held Over The Weekend Of August 15 & 16.