Bicycling Australia made a mistake in the July/August 2008 magazine.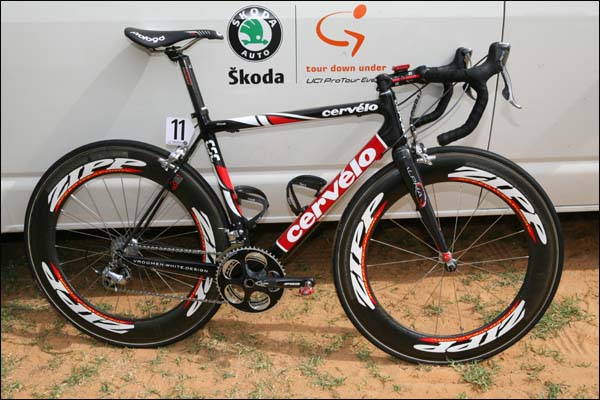 Above: Stuart O'Grady's bike used in the Tour Down Under

Team CSC ride Cervelo
Bicycling Australia would like to apologize for a mistake made on page 71 of the July/August edition of the magazine.
The article stated that Team CSC ride Time VXRS Ulteam World Star bikes. It should have said Team CSC ride Cervelo bikes.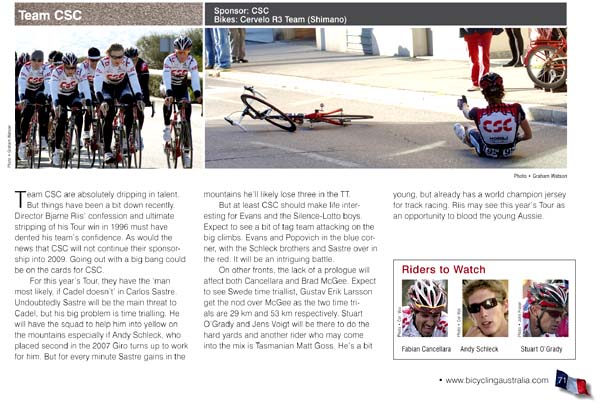 View Top 10 List Tour De France Product Receive Newsletter Contact Us