Hydration and nutrition are critical to the success of any big ride or Gran Fondo event as cycling nutritionist Dr Gemma Sampson explains here.
You have been carefully ticking off each session on your training plan for months to build endurance, speed, increase your FTP and ensure you get to the start line of your Gran Fondo in peak condition. But have you put the same time, thought and training into your race nutrition?
It continues to amaze me how frequently cyclists focus all their energy and attention on meticulously completing every training session and perfecting their bike set-up with all the latest gear without putting a second thought into what nutrition is going to fuel their performance. Without the right fuel, that training could all go to waste.
Whether you are aiming for the podium, a personal best or simply just want to finish a Gran Fondo distance in one piece, what you eat the day before and during can have a HUGE impact on your performance.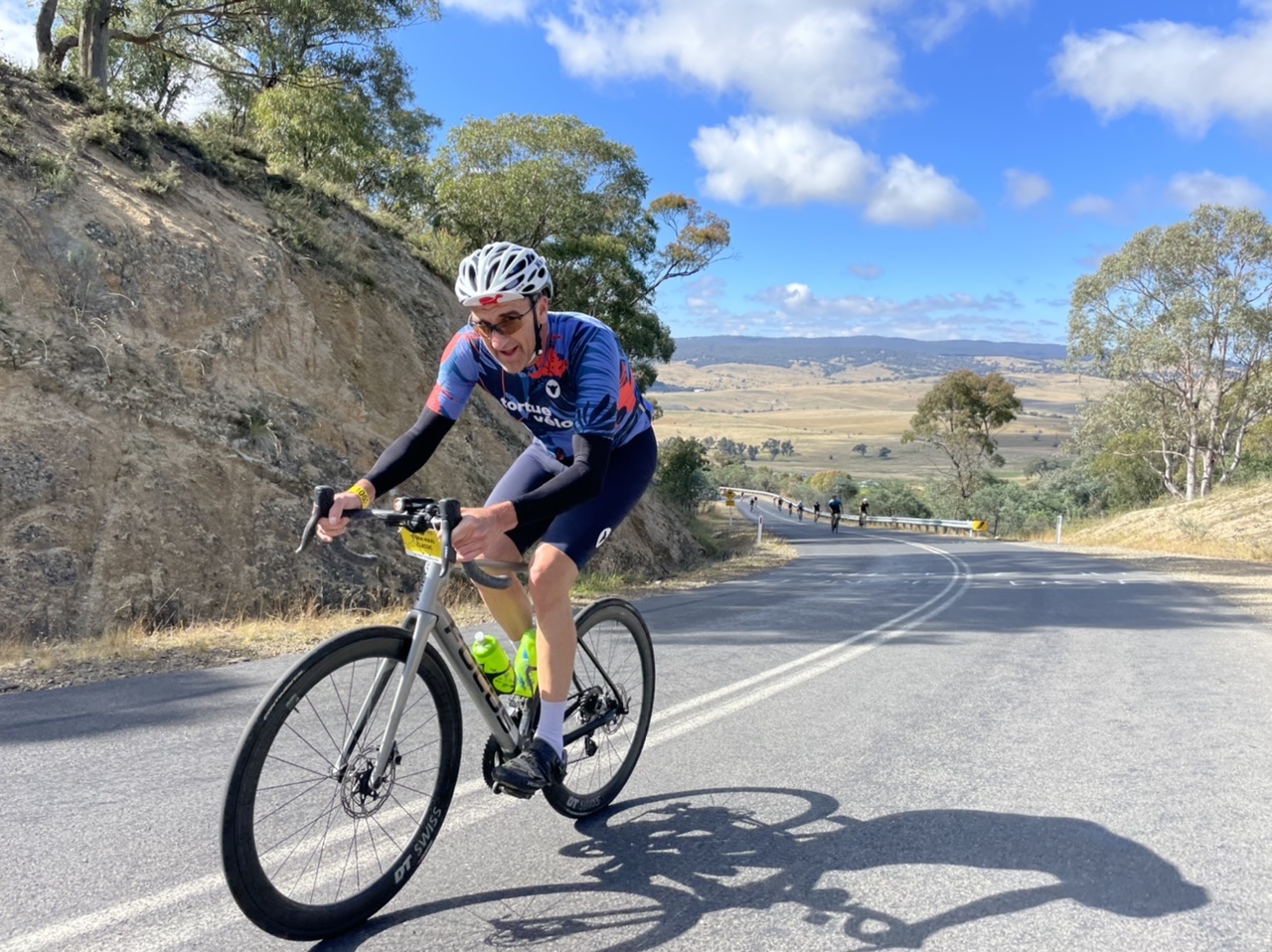 Create And Test Your Nutrition Plan In Advance
Events can be stressful enough without worrying over what and when to eat—having your nutrition plan sorted means one less thing to think about so you can focus on riding your best.
Testing out your race day nutrition plan in advance gives you time to discover what does and doesn't work for you. This goes beyond the actual food and fluid consumed, but also takes into account the practical elements of carrying, opening and consuming while on the bike.
Don't forget how important flavour fatigue is also! Say you love a specific blackcurrant-flavoured gel and usually use one or two in your training rides with no problem. You could take 10 gels all the same flavour for simplicity and to keep the weight being carried down. However, if you find that after four gels you are fed up of the sweetness and flavour—and start feeling sick—you may unintentionally under-fuel, even if you have the right nutrition on your person.
Don't Try Anything New On Gran Fondo Day
The golden rule with race-day nutrition is to NEVER try anything new on race day. Just like you wouldn't risk using a new saddle or untested bib shorts for fear of developing saddle sores, eating something new during a Gran Fondo could cause major gastrointestinal stress that leaves you sprinting for the portaloo instead of the finish line.
Testing out your race-day nutrition plan in training sessions of a similar distance, duration and intensity a few weeks out helps avoid any unwanted surprises.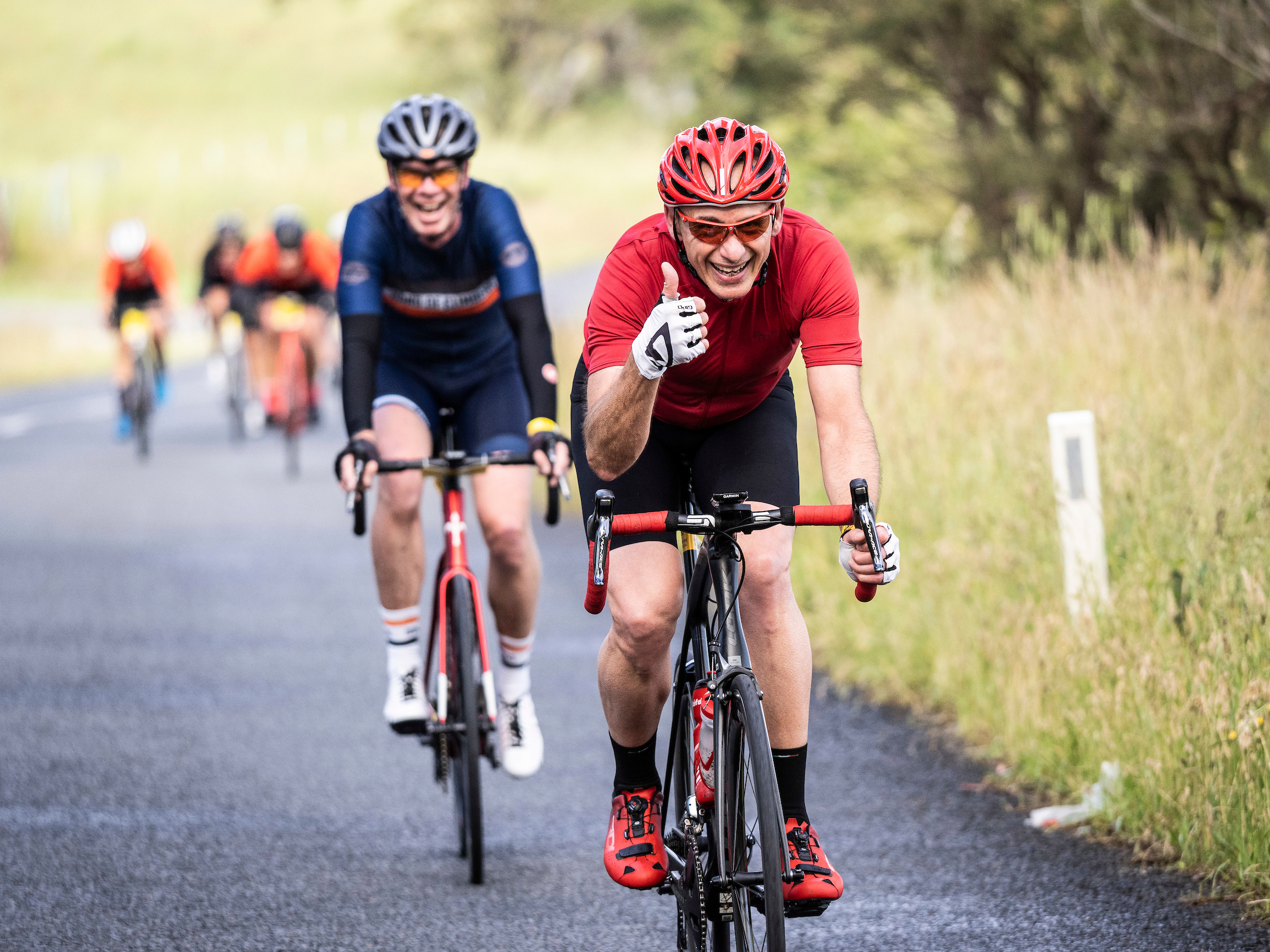 The Simplified Three-step Process To Creating Your Nutrition Plan
Step 1: Distance and time to complete
To successfully create your next Gran Fondo nutrition plan, you first need to consider some logistics starting with distance, elevation and what time you realistically think it will take you to complete.
For example, I intend to ride the Snowy Classic 170km ride this March, which has 2830m of elevation. While this will be the first Fondo I've entered, I know from previous hilly rides and races I've done over the years living in Europe that, depending on my fitness levels at the time, this is likely to take me somewhere between 7.5 and 9 hours. Let's say 8 hours.
Step 2: Self-sufficient or use food stations?
Next—are you going to carry everything you need yourself in your pockets, or are you going to take advantage of feed zones along the route? Looking at the course map, I can see that there will be two food stations and four hydration stations along the way. Event organisers generally list what will be on offer at these events so you can test these products in training and be confident that they will work for you.
Step 3: Carbohydrate preferences: Solids, liquids or both to achieve 60-90g carbohydrate per hour.
There is no right or wrong here, as it will be influenced by your gut tolerance, what you like to eat or drink the speed and intensity you want to ride. Look at how much carbohydrate in each option you plan to use and then mix and match.
Bike distance: 170km
Target finish time: 8 hours
Carbohydrate target: 60-90g carbohydrate per hour (~480g carbohydrate total)
Fuel options: Jelly snakes (80g carb/100g), (muesli bars 20g carb each), Super Carb drink mix (80g carb), dried peaches (80g carb/100g), Vegemite wraps (60g carbs each), rice cakes (20g each)
Once you know how much carbohydrate you need, it is then possible to work backwards to decide how much you'll take or collect upon route at food stations.
For example, if I was wanting to take the majority of what I want to fuel my ride with me from the start, and pick up muesli bars along the way from the food stations when I collect water this might look like:
2× Super Carb drink mix
(2× 80g)
1 100g bag jelly snakes (80g)
2× Vegemite wrap (2× 60g)
6× muesli bars (6× 20g)
Alternatively, if I only wanted to use a drink mix and gels, my Gran Fondo nutrition plan to fuel 8 hours of effort might also look like:
4× Super Carb drink mix
(4× 80g)
8 gels (8× 20g gel)
Your perfect Gran Fondo nutrition plan is unique to you.
Some athletes swear by gels, others prefer real food. We are all different, and what your riding buddy swears by could send you straight to the portaloo. The best nutrition plan and what that consists of should to be individually tailored to you and the event.
Feel free to mix and match, experiment—and don't forget that you are better off carrying just a little bit more than you think you'll need than running out of energy before the finish line comes.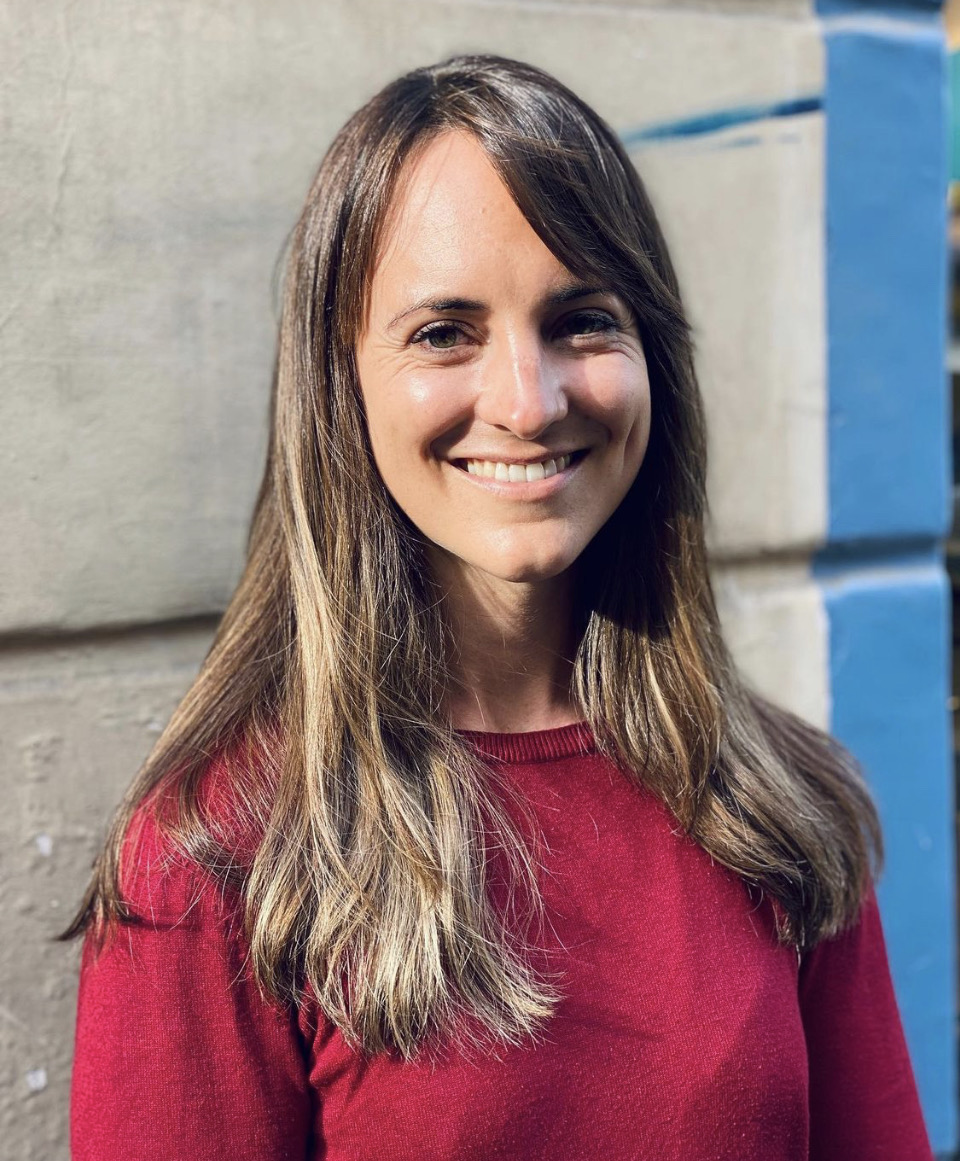 Fuel To Go
With an added caffeine kick, Gemma Sampson has a tasty recipe for wholesome mocha energy balls that help keep her fuelled and energised on rides. They freeze well so make a batch and keep them in the freezer ready for your next long ride or event.
Energy balls
1 cup oats
2/3 cup desiccated coconut
2 Tbsp cocoa powder
3 Tbsp instant coffee
powder*
3 Tbsp chia seeds (optional)
1/2 cup peanut butter
1/2 cup honey
Method
Stir all dry ingredients together into a large bowl. Mix the peanut butter and honey together, pour over the dry ingredients and mix in well until well combined. Roll small handfuls of the mixture into balls. Store in a airtight container in the fridge or freezer.
Nutrition (per 18g ball): 81kcal, 4.7g fat, 6.7g carb,
1.5g fibre, 2.1g protein.
Dr Gemma Sampson is an Advanced Sports Dietitian working with amateur and professional cyclists and triathletes. Her Doctorate research explored how endurance athletes fuel during competition and developed the Carbohydrates for Endurance Athletes in Competition Questionnaire (CEAC-Q) to guide athletes aiming to optimise nutrition for peak performance. https://www.gemmasampson.com/