As an extension of their 'wellbeing in the workplace' program Deloitte will have around 50 staff and clients at this year's Noosa Classic Gran Fondo cycling event.
These days companies are realising the importance of employee health and wellness as part of overall work-life balance, and professional services firm Deloitte is a leading light in this area. The company recognises the value of creating a healthy, balanced, safe working environment for their employees, focusing on physical, mental, social and financial wellbeing.
James Oake sat down with Deloitte Australia Partner David Haynes to find out more about the firm's innovative approach and why he's so excited to be teaming up with the Noosa Classic in 2019.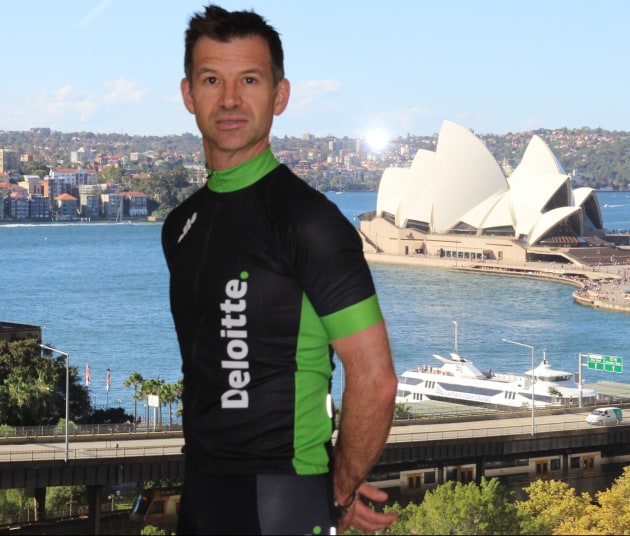 Hi, David. It's a pleasure to meet you. First of all, tell us why wellbeing at work is so important for you at Deloitte?'
I'm a very keen cyclist (my kids say obsessed) as it provides both the physical benefits of being fit and healthy along with social interaction and spending time outside. I'm a big believer that to achieve your personal best in the workplace you need to have the right balance of personal wellbeing. And I love working at Deloitte because it holds similar values.
Deloitte is a people and relationship business. Providing a work environment that allows our people to achieve their personal best is critical as it enables them to provide a high quality and impactful service to our clients. As an organisation, we operate in an environment that can be demanding and fast moving at times, so it's very important that we support and encourage our people to achieve that balance from a wellbeing perspective.
What specific schemes have you introduced at the company to try and get the best out of your employees?
We have an official Wellbeing at Deloitte program that focuses on four areas of wellbeing to support, improve and enhance the overall wellbeing of our people. These four areas include physical, mental, social and financial wellbeing.
Our people are supported to prioritise their physical wellbeing needs, which in turn benefits their mental wellbeing and overall health. Annually, we run a national 'Step Up Challenge' competition, encouraging our people to participate in teams and walk a minimum of 10,000 steps each day. We've received great feedback and engagement in this competition, with it not only having physical benefits but also positively impacting social and mental wellbeing. This competition has continued its impact with people permanently changing their habits, implementing 'walking meetings' or simply using the stairs instead of the lifts!
Another initiative recently implemented for the first time is 'Financial Wellbeing Month', launching financial wellbeing as one of our new focus areas. It gave our people the opportunity to address financial concerns or make future financial plans through education sessions with SMEs.
These initiatives are just two examples of how we're committed to creating an inclusive environment at Deloitte, where our people have a sense of belonging and can be their best selves; and feel supported, recognised and safe to address any issues without stigma.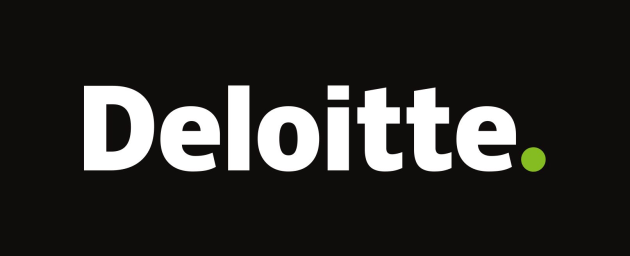 Burn-out at work is becoming a more and more common occurrence across Australia – why do you think that is and what should be done on both a national and local level to try and stop it happening in the first place?
At Deloitte, we recognise that workplaces are significantly different to how they once were. So as an employer, we also need to adjust the way we operate to suit the needs of our future workforce. Across our firm, we're committed to enabling flexible work arrangements that support individuals and teams. Moreover, we find flexible working has the potential to uncover a number of benefits for our people and for our organisation – in terms of satisfaction levels, productivity and outcomes!
We encourage our people to find what works best for them – because what works for one person, doesn't necessarily work for another. A culture of inclusion also helps make flexibility a reality. If team leaders learn what is important to their people, they can work together to help implement the best arrangement for them and the team.
How have your staff responded to your focus on work-life balance?
I personally value Deloitte's commitment to a variety of wellbeing initiatives. I know we've had great engagement across the firm in our various wellbeing initiatives, such as the Step Up Challenge and Financial Wellbeing Month, as I mentioned before. We also have many people make the most of flexible work arrangements, according to what suits them best.
Internally, we actively promote different work arrangements through storytelling, setting an example for others about what is possible. We've had people share their story about starting work early and leaving early to still make training sessions during busy periods; others who work from home one day a week; and those who have more formal arrangements through flexible parental leave.
How does an event like the Noosa Classic tie into Deloitte's focus on workplace health and wellness?
The Noosa Classic ties into our focus on supporting our people to prioritise their physical wellbeing needs to support their mental and overall health. We're proud to partner on this event as we strive to lead by example and make an impact that matters in our community. As a cycling enthusiast myself, I'm very excited about this event providing the opportunity for our people to train and participate together.
How many riders do you hope to get up to ride with us in Noosa, and what are they looking forward to about the ride?
We're hoping to have around 50 of our people and clients attending the ride. I think I can speak for everyone and say we're looking forward to some great riding in the beautiful Noosa Hinterland – and as a Sydneysider myself, to escape the winter here!