N+1 is universally regarded as the formula for the perfect amount of bikes to own – the number in current custody plus, of course, 1 more.
Take a look at the bike bling on display at Eurobike 2016 and you could easily supersize that equation to N+10!
Currently underway in the Friedrichshafen, Germany, Eurobike is an annual showcase of the next 12-months of all-things cycling.
A tantalising glimpse into manufacturers' 2017 range of bikes and equipment, there have been some headline-grabbing product releases and stunning bikes to see over the past few days.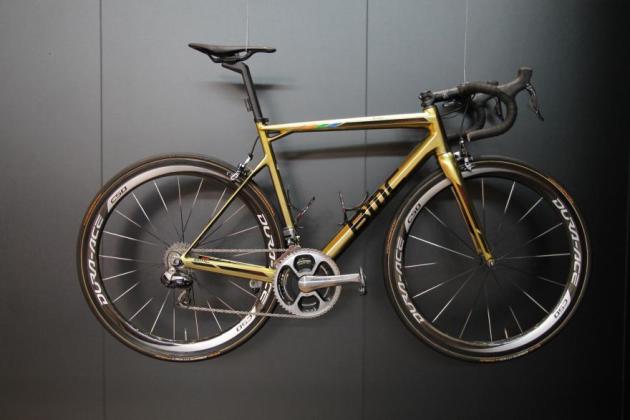 A Totally New Groupset Hits The Market
Full Speed Ahead (AKA FSA) launched their long awaited electronic groupset, the 'K-Force WE'. After much teasing and testing a production model of the wireless groupset will finally be available! Read more about the FSA K-Force WE here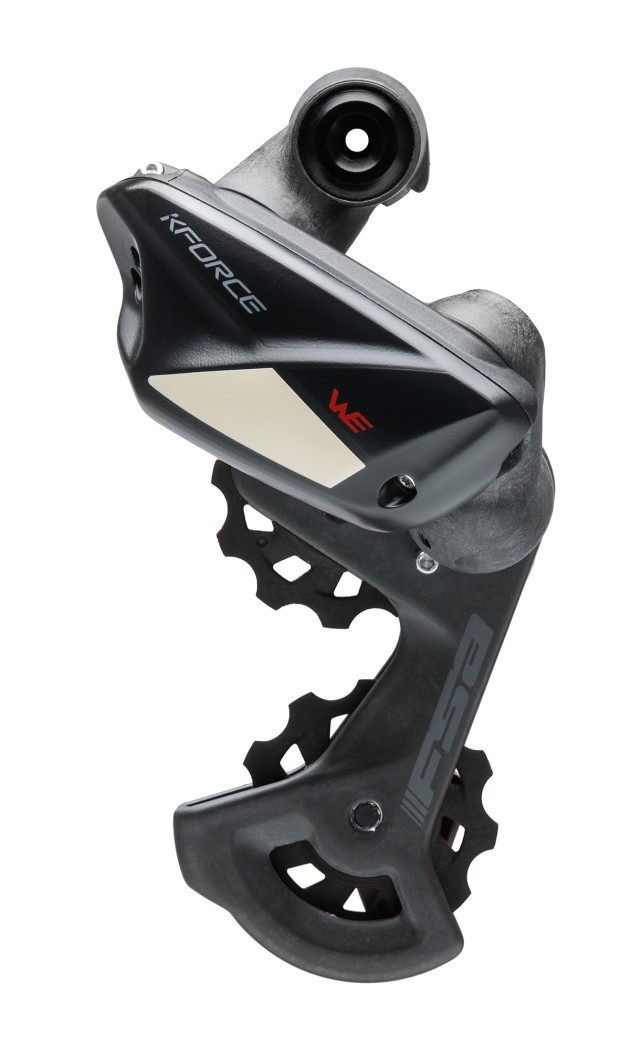 Power to the People
No longer exclusively used by the pros, power meters are fast-becoming an important training metric for the keen amateur cyclist. Quarq, one of the key players in the power meter market, clearly recognise this and this week at Eurobike they released the DZero, their 'next-generation power meter platform'. You can read more here
Elite Shoes From Shimano
It wouldn't be Eurobike without a number of big releases from Shimano. They describe their new S-PHYRE cycling shoes as their most advanced footwear collection ever. The elite cycling shoes come in two road models ( the RC9 and RC7) and have instantly lifted the company into the premium cycling footwear market.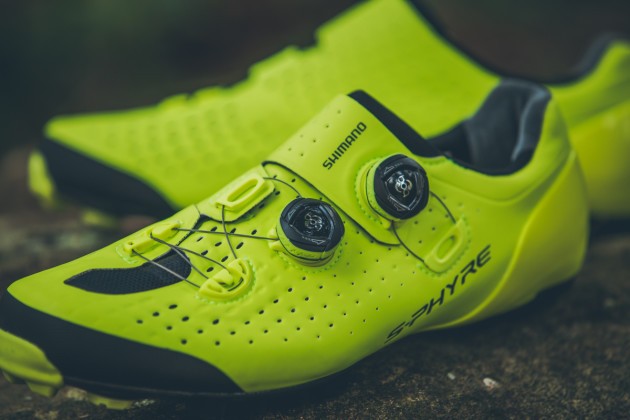 We have full details of the new S-PHYRE shoes here
Bike Bling Galore
As always there's no shortage of stunning bike bling at Eurobike this year.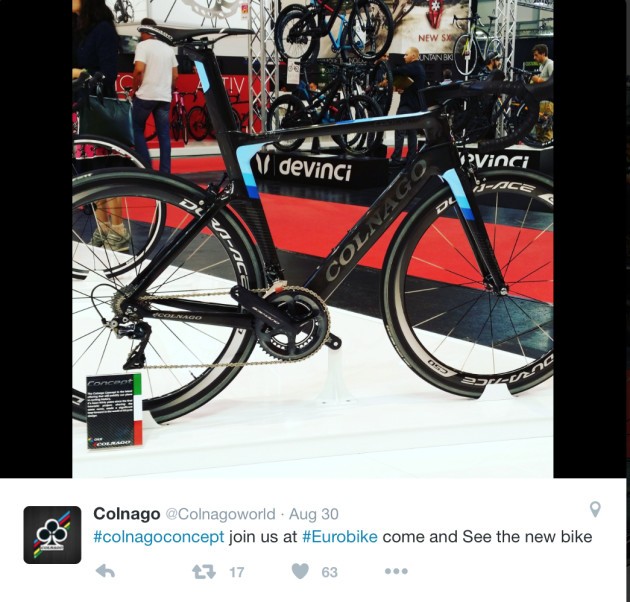 Colnago are displaying their first aero bike – the Concept. With design hints of the C60 and V1-r the company has created what would appear to be an instant classic.
German manufacturer Storck's has presented it's new Fascenario 3 model. Complete with custom themed Aston Martin paintwork, it's a luxurious looking machine. The Fascenario is top of the range all the way with SRAM Red eTap and Zipp's new 303 NSW wheel set.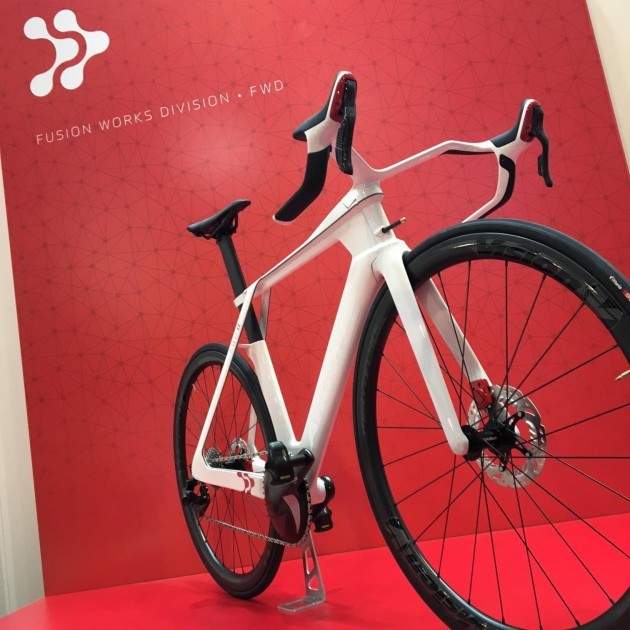 Finally, Argon 18 offer a tantalising glimpse in to the not too distant future with their 'FWD'. Disc equipped, fully integrated 'smart' features and unbelievably aero, the concept bike has been getting more than its fair share of attention at the show.
More to come.