'Emotive' from the getgo … That's the first word to spring to mind during last night's world premiere of 'instant classic' cycling movie, MAMIL.
We cyclists are a spoilt bunch, most of the time. Some stunning rides and routes close to most of our towns and cities, a booming Gran Fondo event scene, a ten-month racing season with television coverage from all around the world, anything about our sport as close as an online click or search away, and on it goes.
But where we're not so lucky is the regularity of quality cycling movies, especially those that make it to the big screen.
Over the years we've been blessed with such titles as All For One – the GreenEdge / Orica / Mitcheton Scott biopic, Rising from the Ashes, The Armstrong Lie, Slaying the Badger, Hell of the North, Pantani: The Accidental Death of a Cyclist, Thereabouts by Gus and Lachlan Morton, Tour De Force (La Grande Boucle) and of course The Flying Scotsman.
A Movie For Us, About Us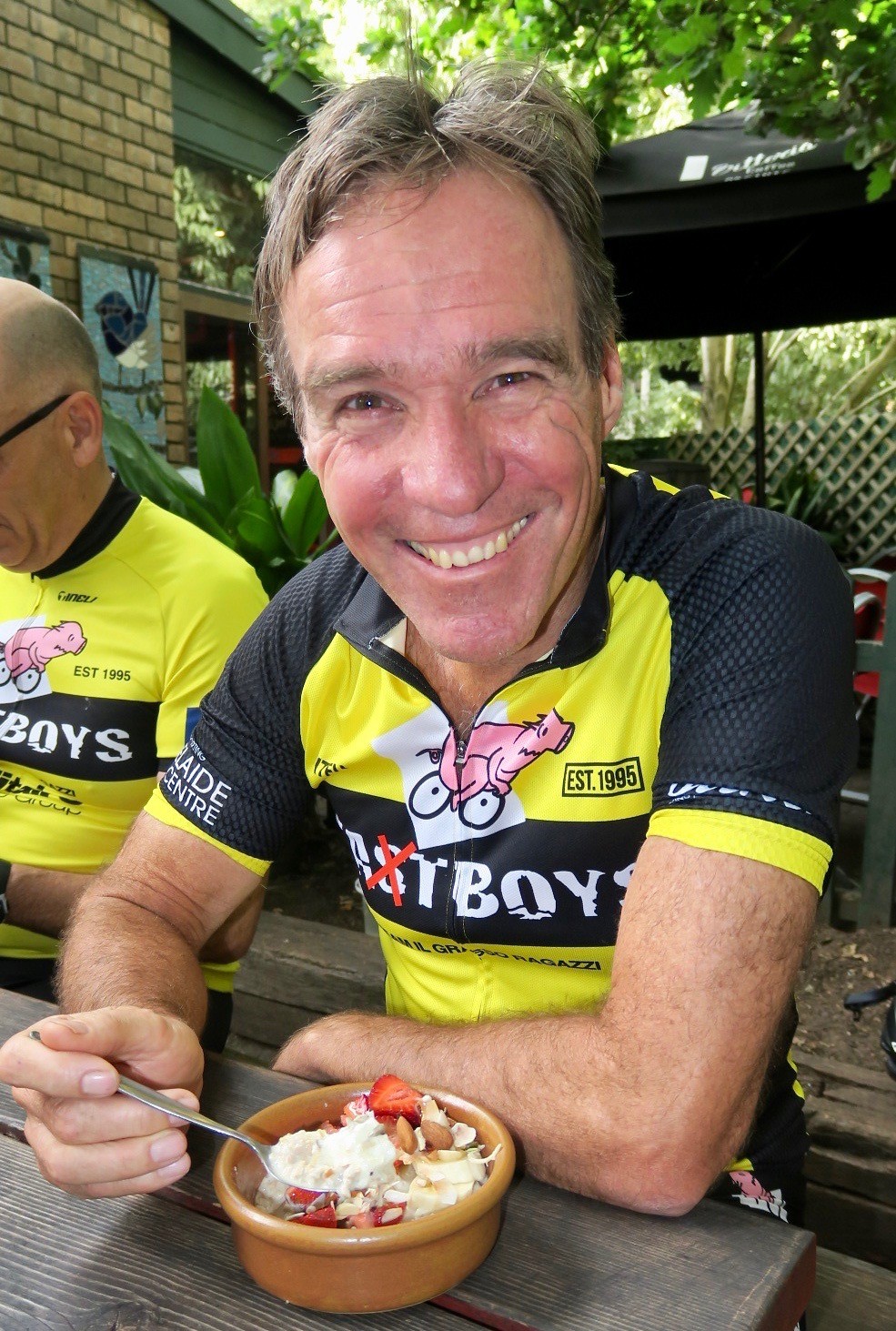 Many of the above are fantastic and completely memorable movies, but as fine as they are, the focus is more on the comparitively few professional cyclists of the world, and less about you and me – the riders around us, the riders each of us can best understand and relate to.
This is where MAMIL, the Australian-produced 90-minute documentary about the life, times, challenges and idiosyncrasies of Middle Aged Men In Lycra stands out.
If not about you, or the friend you last rode with, it's about someone you know. All will relate to the characters in this slick, beautifully filmed, real and tactile film.
"We're middle aged men trying to keep ourselves in some sort of shape," says Jim Turner from the Adelaide-based Fat Boys cycling group.
"We don't take ourselves too seriously. There's a lot of support. We all go through interesting times in our lives and that's all part of that support network."
"We're a bunch of guys who look after each other," he said.
More Than Just The Bike
As the Adelaide Fat Boys clip in and roll out from the meeting point, a local bakery, viewers are treated to startling 'I want to be there now' footage that continues much of the way through the film. More than just a look at the many and varied reasons we ride, viewers are transported to and immersed in numerous stunning locations.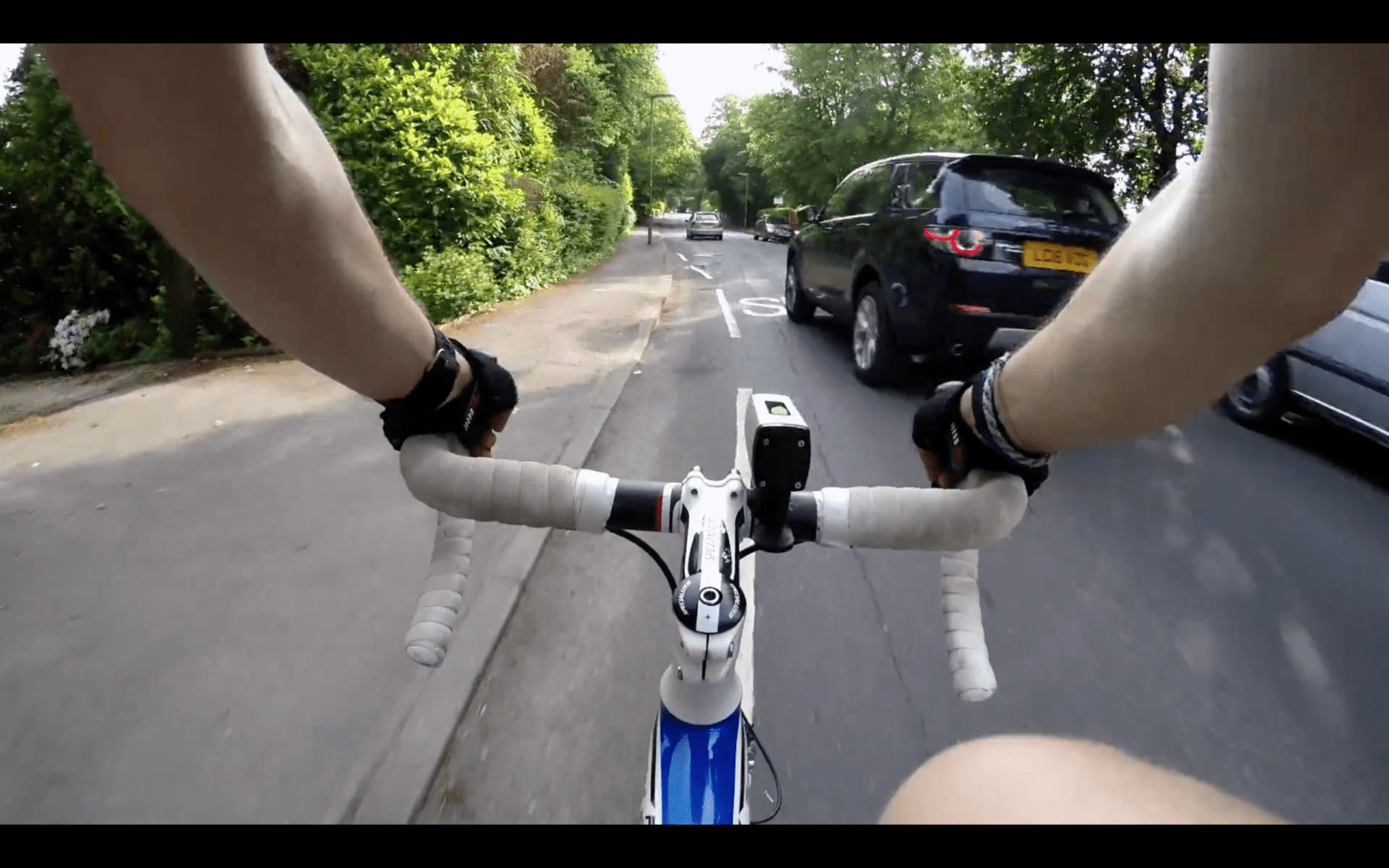 MAMILS On Dawn Patrol
Pre-dawn shades of purple in the sky, the first bird calls of the day, the sweet sound of freewheels, illuminating headlights, flashing taillights and a chuckling, puffing MAMIL or two.
But it's not all stunning scenery, smooth roads and top of the range carbon frames. The movie covers the extremes, diversity and challenges of the sport. Injuries, risk, travel, balancing family with the cycling obsession and fitting training time around work.
Along with the commentary – courtesy of the internationally acclaimed 'voice of cycling' Phil Liggett – the historical perspective, quotes, comments, observations and personal experiences expressed in this feature film completely engage and envelope … and we're still only 15 minutes in.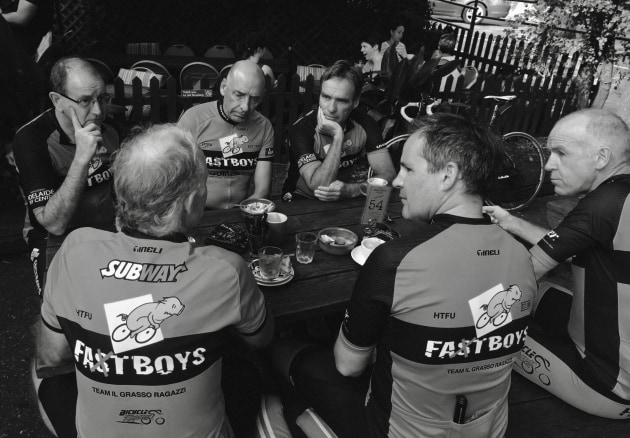 Add to that the stunning cinematography, and bucket list Australian, UK and US cycling locations, and MAMIL is sure to not only stir your cycling soul but make you want to ride more places, for more reasons, and with more passion, more often.
Poignant, moving, thought-provoking … MAMIL is the perfectly presented cycling movie. It makes you think, makes you want to spend more time on the bike, and may even cause you question why you ride.
It's raw, honest, inspiring, impeccably delivered and highly recommended.
Debuting in cinemas across Australia and the world yesterday, MAMIL is also being screened via the innovative Demand Film platform. To arrange your own screening of the film – be it for your cycling club, group or event fundraiser, visit www.demand.film/mamil
What Our Audience Is Saying
Over on the Bicycling Australia Facebook page we asked your thoughts on the movie.
Royce Bell – 'I took cycling up at 65 years have now cycled 22500 klms and met some wonderful people . Completed my first 100 Klm ride on my 70 ith Birthday . Riding a road bike is exhilarating . Yeah I was reluctant to wear Lycra at first but it is the appropriate uniform for cycling as jerseys are for football or creams are for cricket'
Andrew Stafford – 'Much better than I expected, funny, insightful, confronting, and up lifting.'
Stewart Cooke – 'Really enjoyed the movie, and plenty of laughs and oohs and aahs from the audience. Makers did a great job with it!'
Ted Stapleton – 'Loved it. The makers of the film (Doco) did a brilliant job of showing all sides of the MAMIL and his family and friends and the real benefits of being a MAMIL (Middle Age or Mature Age men in Lycra).'