It's a factor of our sport that affects each one us every time we zip up the jersey, clip the helmet, lock the cleats and pedal off into the distance.
Every time we ride we put all our trust into the hands and eyes of the hundreds, even thousands of motorists who will follow, pass and approach us for the duration of the ride.
In most Australian states – all bar Victoria – we are 'protected' by an imaginary metre and sometimes less than two school rulers more. It's known as 'a safe passing distance' but predominantly not policed.
Day after day, week after week, we hear of the tragic loss of more fellow riders – the latest losing his life on a Victorian road just this week.
Clearly a whole lot more needs to be done and that's the core mission of the close knit and extremely passionate safety and awareness advocates at the White Bike Foundation.
Joel Hawkins' Legacy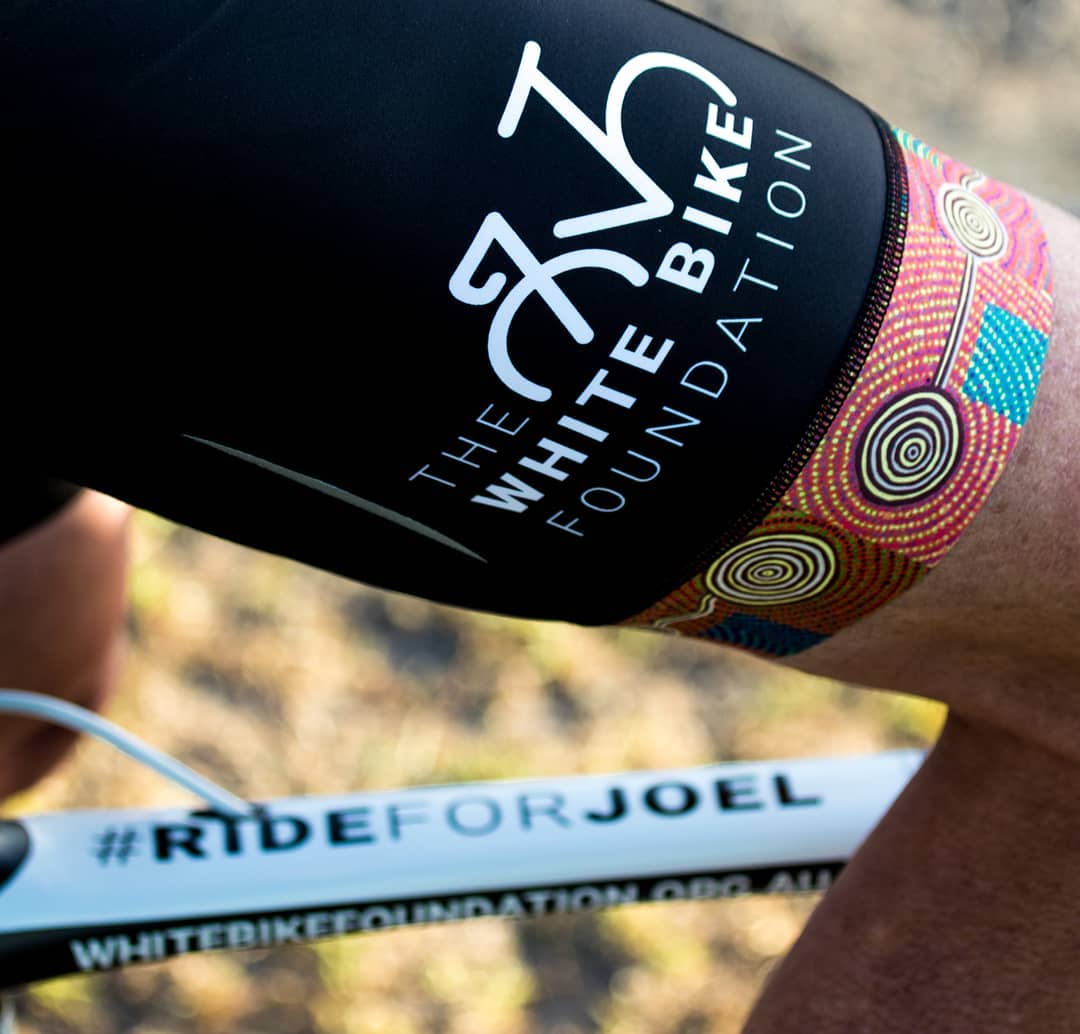 Talented young cyclist Joel Hawkins was concluding a training ride during June 2015 when hit by a vehicle just 7km from home.
As cautious as he was talented, 17yo Joel always made a point of dressing as visibly as possible. He rode with lights, wore fluorescent clothing and kept to cycling lanes wherever possible. But on that fateful June day in 2015 all the caution in the world wasn't enough – he was hit by a vehicle after the driver failed to give way at an intersection.
After 11 heartbreaking days in intensive care his family made the gut-wrenching decision to switch off his life support unit.
Tragically gone, taken way to soon, and well before the true extent of his talents could be realised, friends and those who knew him best made a commitment to make a stand.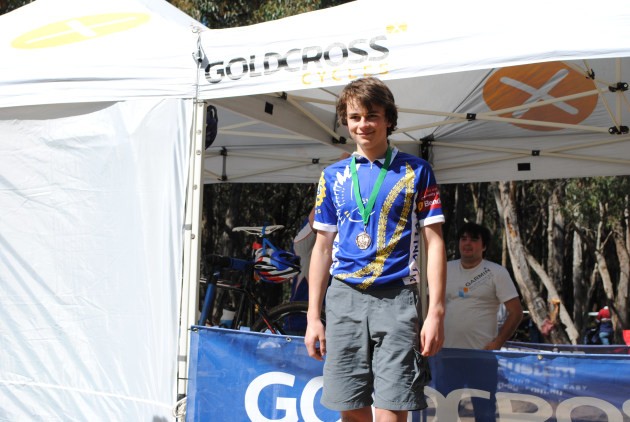 "It's almost three years to the day," said Chris Savage, a close friend and coach of Joel and the man heading up the White Bike Foundation.
"I was his coach, mentor and friend," Chris continued. "We used to train together, ride hard and always have a good laugh. Joel used all the safety equipment – he had reflective ankle straps, lights, a bright jersey but was still hit by a driver who was impatient."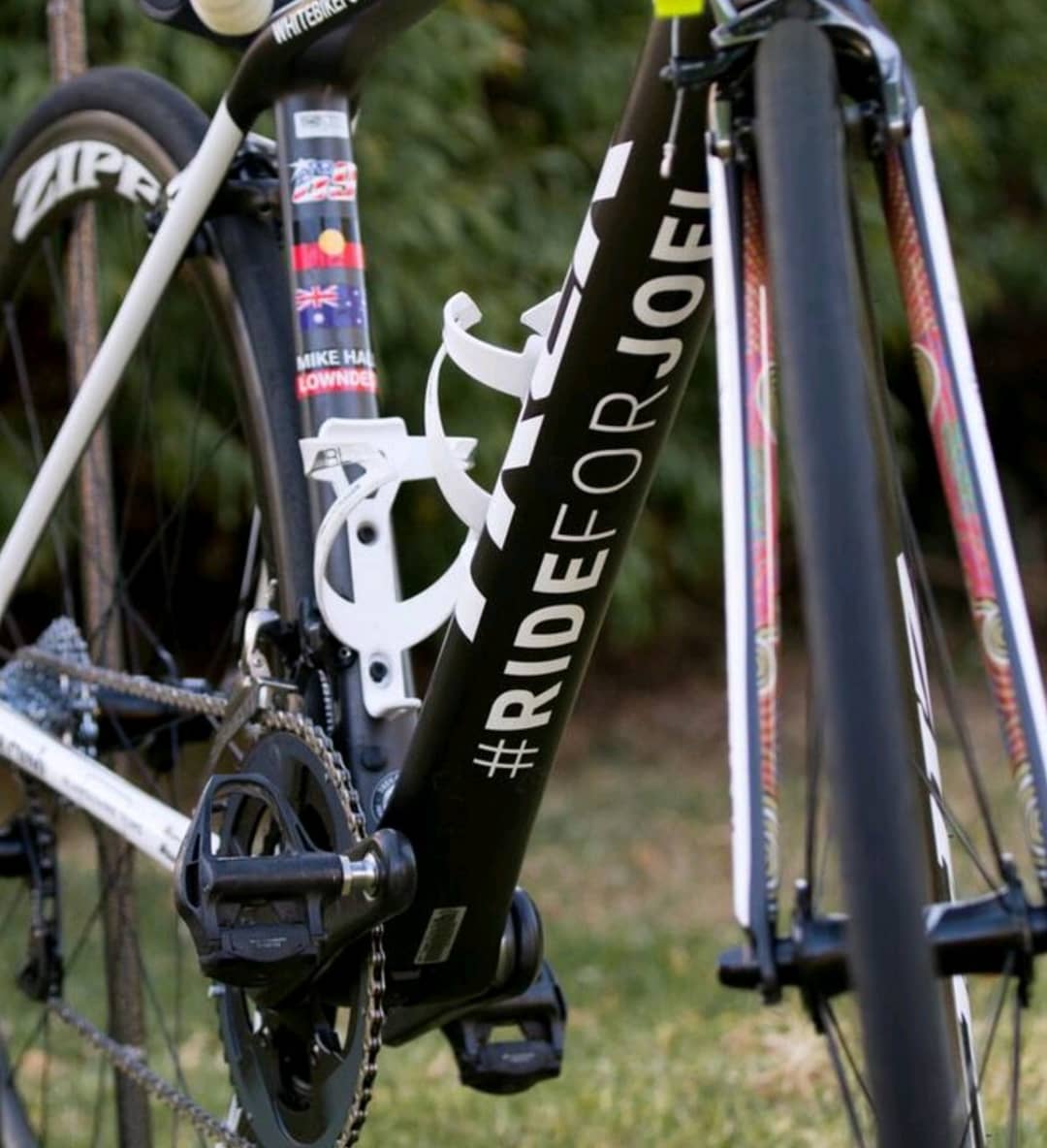 Following Joel's tragic passing Chris was constantly thinking he needed to do something for his friend.
"The family and I were there when he passed away," Chris said. "It's something you never forget and I knew I just had to do something about it … it was wasn't right."
And the White Bike Foundation was born.
"A lot of thought and detail has been put into honouring Joel and helping make a difference," Chris continued.
"Our mission is to focus on making a difference and getting everyone home safely. The goal is to work alongside all road users and promote safe driving, safety for pedestrians and of course cyclists. The other thing is we're not just advocating the safety of cyclists – most cyclists drive a car as well."
Officially launched with the 2018 Dromana – Canberra Ride for Joel, which culminated on the steps of Parliament House with the support of Federal Minister Greg Hunt in March this year, Chris said the Foundation has been developing rapidly.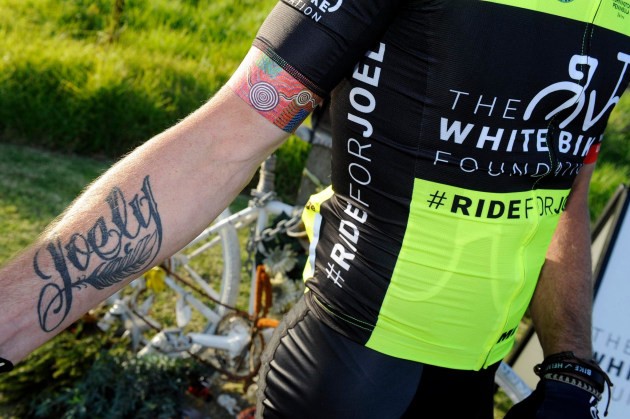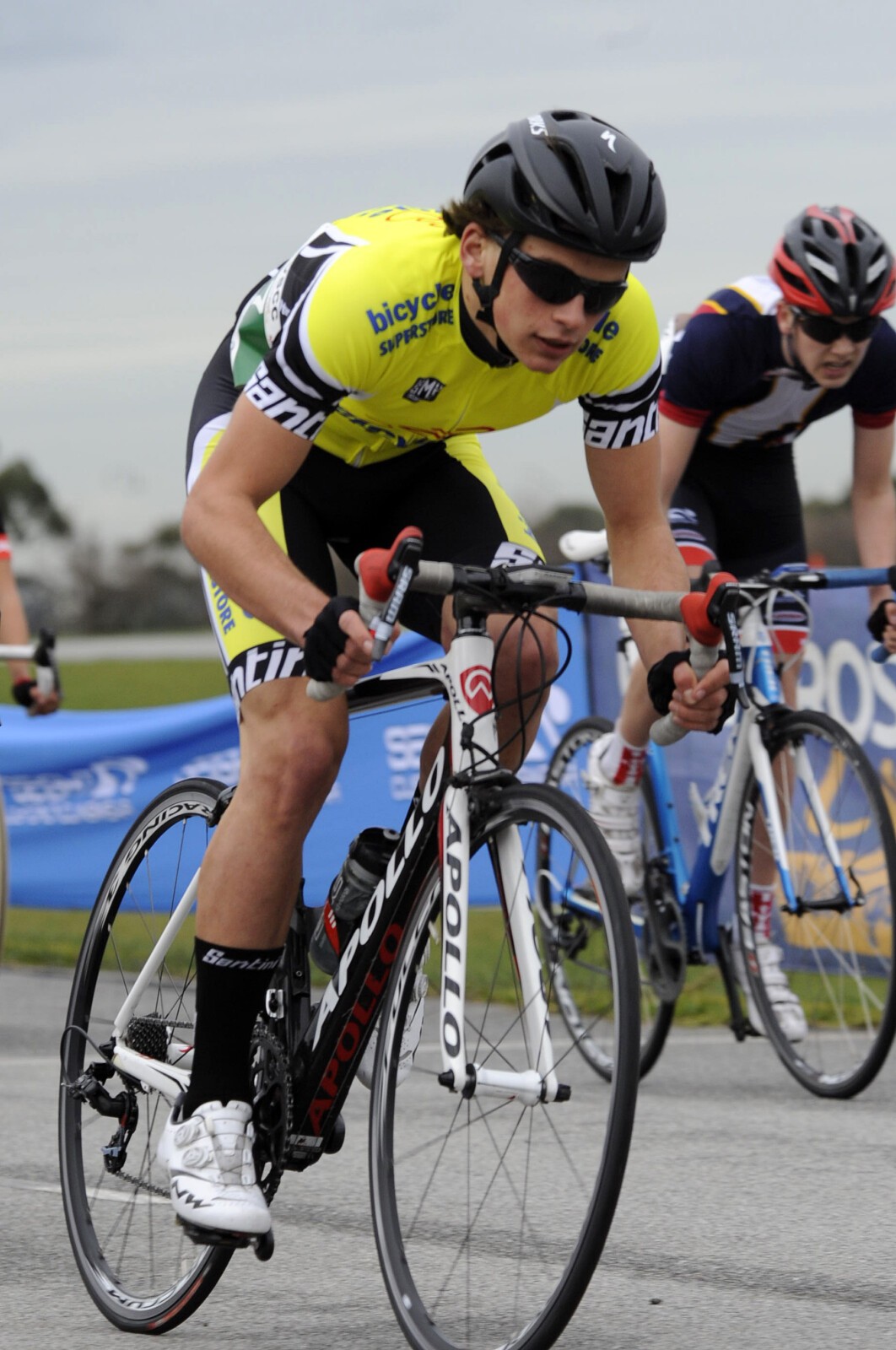 One of the core vision's of the Foundation is to promote the '#Think2' message – with 86,400 seconds in one day the team are urging people to "pause and take TWO to make the safest decision for ALL road users, #think2."
"We want to get the #think2 message out there to all road users," he said. "Not just cyclists but pedestrians, car drivers, truck drivers, motorcyclists everyone. It takes less than two seconds to think about your actions and this can make the difference to someones life."
"It's changing people's attitudes – thats the key," he continued.
"What we are doing a lot now is going into schools and trying to teach the right way to kids. We need some generational change here."
"In school we make kids sit a road test. We teach a skill session – teaching them safety techniques, educating them on clothing choices when out on the roads, pointing out pot holes, flashing lights front and rear day and night … these type of things."
"Awareness is key – that's the main thing I try to teach the kids."
High Profile Support
Steel Von Hoff is one our ambassadors and a wonderful advocate for road safety, said Chris.
"Having support of the likes of Steele is priceless," he said. "Mark Seymour from Hunters and collectors," is another of our wonderful supporters.
"His passion for cycling is 100% to the nth degree – he just loves the bike," said Chris. "If he's not touring he'll come out and ride with us. He rides his bike because he loves it and wants the roads to be safer." We didn't even give him a kit – he asked the price and purchased is – he is a passionate supporter for our cause."
The White Bike Foundation are actively involved in –
Educating and protecting road-sharers by promoting the 'Think 2' message.
Junior Program: Educating the next generation on safety, awareness, safe driving & cycling practices.
Lights: Providing affordable bike lights to all students involved in the education program.
Memorial Bikes: Manufacturing and erecting stainless steel and powder coated white bikes as a show of respect to road users who've lost their lives.
Joel's Ride: An annual awareness and fundraising ride – 1700km from Mornington to Canberra.
Assist families affected by tragedy & 'help with the legal minefield that follows a tragic incident'.
A goal to finance signage on popular cycling routes and help educate other road users that cyclists are present.
You Can Support the White Bike Foundation
Supporters can donate online at www.whitebikefoundation.org.au
About Joel Hawkins
Joel, from Mount Martha in Victoria, was 17 years old and pursuing a dream when his journey was cut short. He was a Year 11 student at Dromana Secondary College.
A ghost bike was erected in Joel's memory near the corner of Country Club Drive and the Nepean Highway after the driver of a car failed to give way on Nepean Highway at its intersection with Ponderosa Place, Dromana, on 17 June 2015.
Among a long list of achievements, Joel won bronze for Victoria in the 2014 Cycling Australia U17 National Individual Time Trial Championships (aged 16).