The Fulcrum race line has enjoyed enormous success between amateur and professional racers alike.
The Fulcrum SPEED family already consists of some really fast wheels but Fulcrum claim to have meticulously researched other avenues to bring you the SPEED 40T and 55T carbon fibre race wheels.
Constructed of 3K Carbon both wheelsets are handmade tubular rims and feature Fulcrum's patent 3Diament braking surface for improved stopping power in all conditions and their CULT ceramic bearings for reduced friction.
Fulcrum explain that the 40T are a versatile option for a lightweight aero wheel that measure 40mm deep whilst the 55T is a much more aerodynamic wheel at 55mm deep.
The Fucrum SPEED 40T and 55T share a wide external width of 24.5mm keeping up to date with the current advancements in tyre width which most riders now choose. A wider rim creates a better tyre/rim interface for aerodynamics and creates a more stable ride through a wider contact patch on the ground.
Both carbon fibre wheelsets are relatively light weighing in at 1213g for the 40T and 1280g for the 55T. The low weight and rigidity comes thanks to their MoMag system that places the spoke holes whilst in the rim is in the mold to avoid any drilling whilst keeping the rim bed free of spoke holes.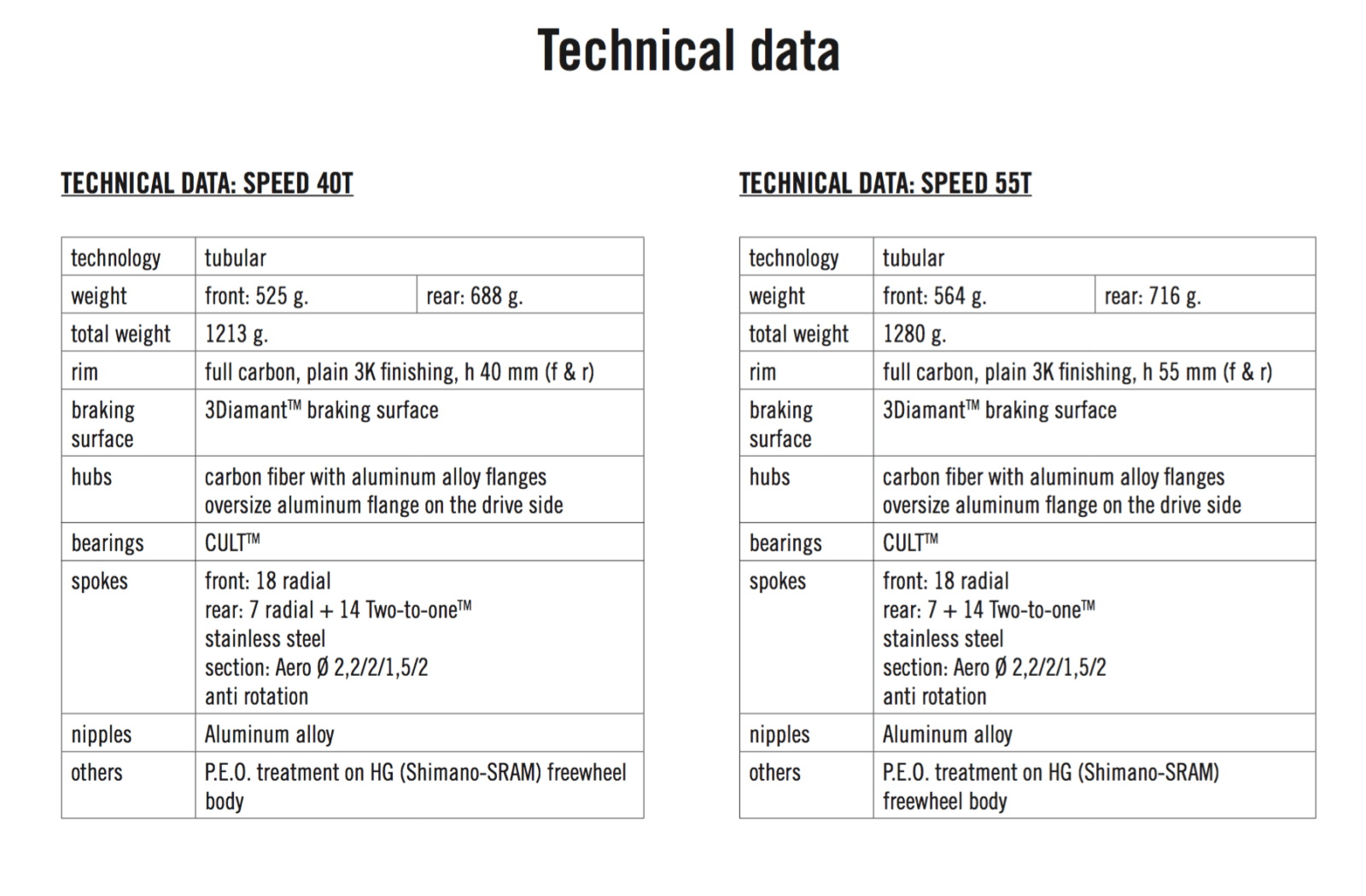 The new SPEED range will land in Australia by October, but for now head to the Fulcrum website to check out more information about the SPEED 40T.