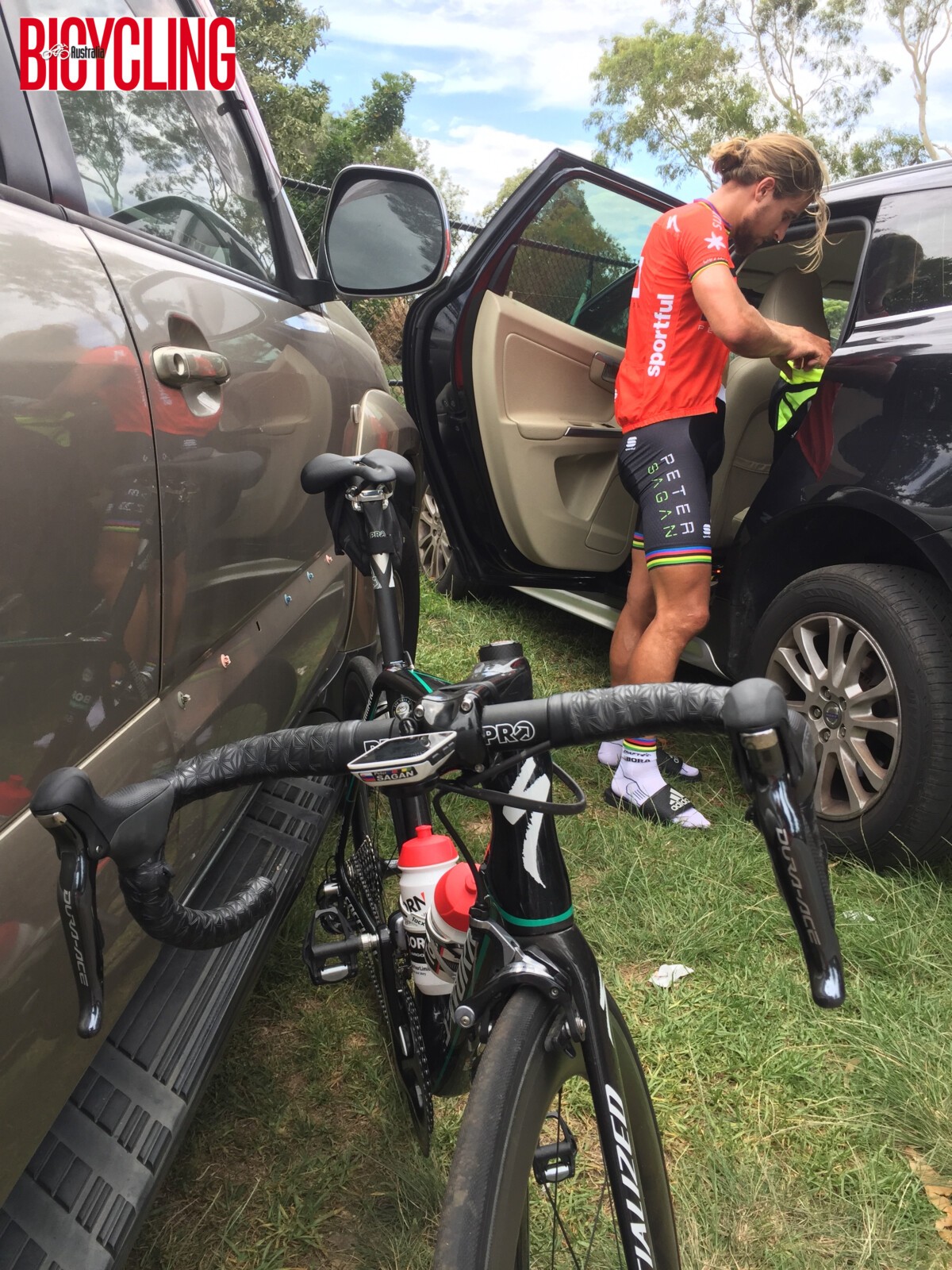 Just a day after arriving in Australia for January's Tour Down Under, Peter Sagan wasted no time in getting out on the bike in preparation for the first WorldTour race of the season.
Thrilled to be in Australia, the two-time World Champion said he was enjoying the warm weather and looking forward to a mix of preparation and relaxation prior to the iconic race, which starts in Adelaide on January 14.
Bicycling Australia caught up with the cycling superstar on Sydney's northern beaches for these exclusive photos of the man & his machine. Having covered 122km in 4 hours on a 35 degree day, Sagan said he was looking forward to a swim in the ocean prior to lunch with friends.
Bicycling Australia will be at the Tour Down Under – we look forward to bringing you all the action as it happens.