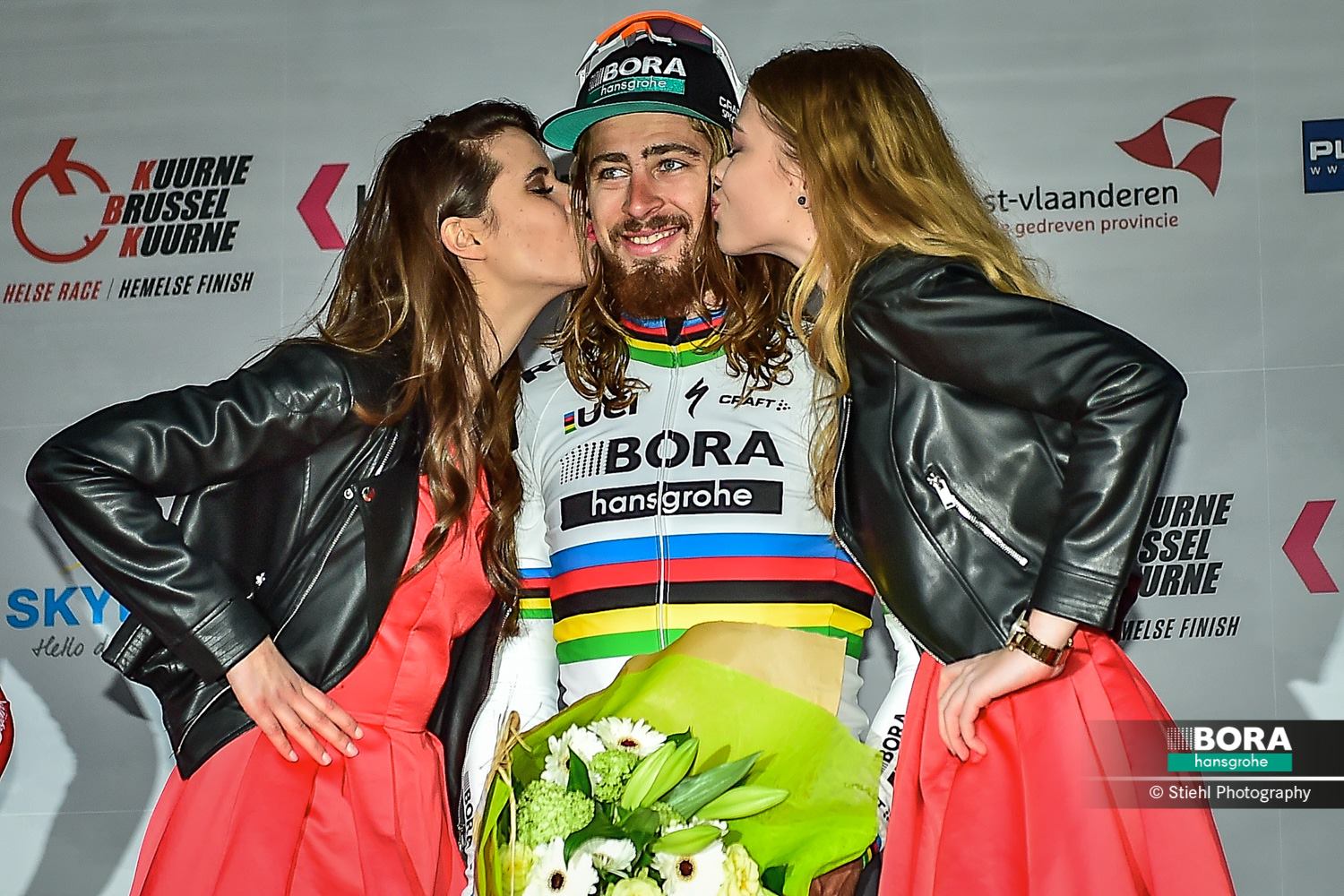 Reigning World Champion Peter Sagan has arrived in Adelaide three weeks out from the Santos Tour Down Under, the first event of the 2017 WorldTour.
Greeted at the Adelaide Airport by TDU Race Director Mike Turtur, Sagan and wife Katarina spent time speaking with event organisers and the media while cuddling baby kangaroos.
The back-to-back World Champion said he was looking forward to some pre-season training in and around Adelaide – "it's better than the home trainer," he said.
"I want to train well and for the start of season. This race is very high standard, it is WorldTour, and I just want to do my best with the team and we will see what we can do," Sagan said.
"I'm very glad to come back because it's good weather and I've been here, in 2010 the last time, for this race and it was I think a very good start to the season."
Race director Mike Turtur said having Sagan back in South Australia for the event was an honour.
"It's great for the race, great for Australian cycling to have Peter here in the rainbow jersey, any organisation in the world is honoured to have the rainbow jersey," he said.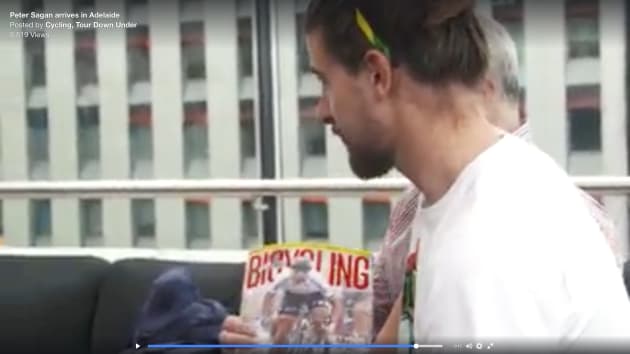 "With Peter you get the complete package because people love the way that he races, he's very aggressive, the way he interacts with the media and spectators is fantastic for the sport. We're just honoured to have him here in the rainbow jersey with his new team. Peter mentioned that other teams are sending very strong line-ups so the quality here in 2017 will be exceptional, led by the rainbow jersey and World Champion Peter Sagan."
The 2017 Santos Tour Down Under gets underway on Saturday January 14 with the team presentations at the Adelaide City Council Tour Village.
Bicycling Australia will be at the Tour Down Under. We look forward to bringing you the latest action here on our website as well as on Facebook, Twitter, Instagram & YouTube.