In 2015 we met Giant's new TCR. Rim brakes only. Giant's flagship race bike was toeing the UCI line but speculation suggested that a disc brake version couldn't be far off. In the mean time we'd have to settle for rim brakes, which was fine. After spending a few months on the 2016 TCR Advanced Pro I came away highly impressed. Giant's premier race platform really did tick all the boxes: acceptably light, stiff, and still smooth enough to ride all day without developing arthritis. All this wrapped up in a nimble handling package that was a blast to ride. Giant had set a high bar for any future disc brake variant.
In each of Giant's three levels of TCR (Advanced SL, Advanced Pro, and Advanced) there now lives a 'Disc' model. Each disc frame follows the fabrication schedule and geometry of its rim braked variant. Advanced Pro and Advanced are the same frame, but the Pro gets a carbon steerer fork. The Advanced SL receives fancier carbon, and also an integrated seat mast.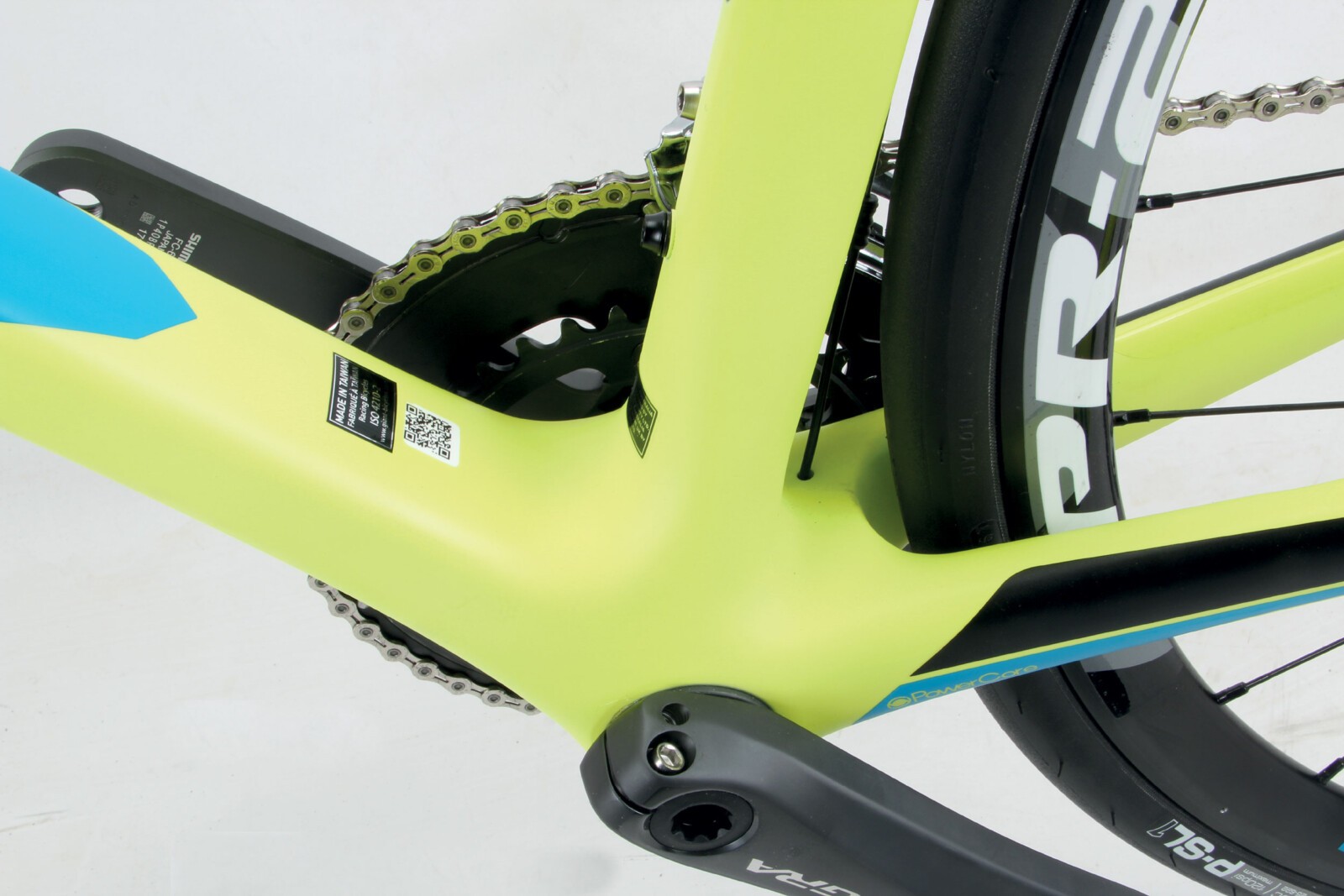 Our Advanced is the bottom of the range disc model, yet is predominantly an Ultegra spec bike. We're not yet at the point where cheap disc brakes offer truly compelling performance. It is reassuring that Giant has bypassed the cheapies for their go-fast/ride hard line of machines. The boxy downtube dwarfs the rest of the frame, providing a solid spine for the TCR's steering and power delivery without creating a chassis that is pointlessly oversized or unnecessarily harsh. Tyre clearance isn't massive here; a 28mm would be as big as I'd be confident in clearing. This disc brake bike is every bit the racy TCR we've come to know over the years.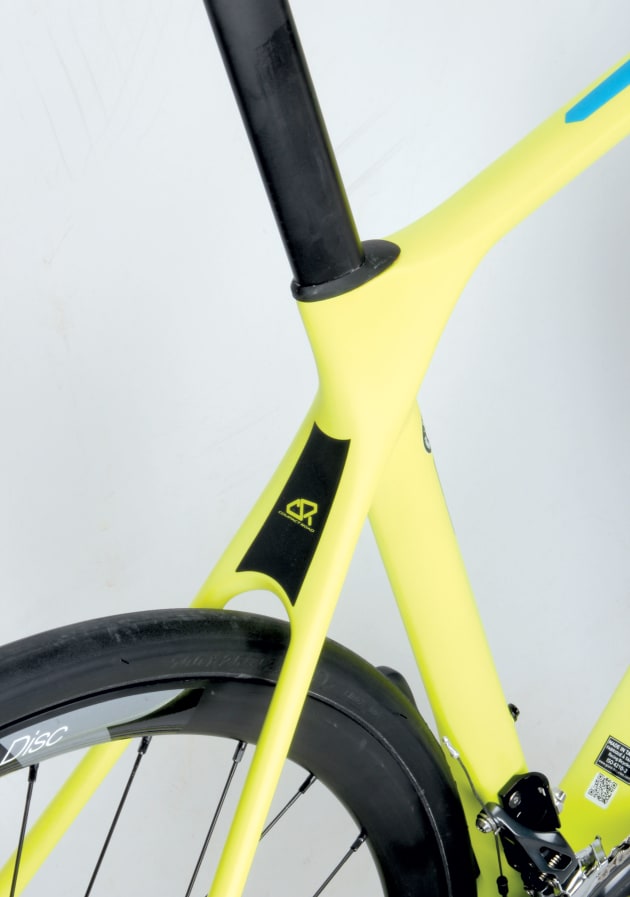 The disc brake TCR is more expensive, certainly heavier (our M/L tester was over 8.5kg without pedals), and adds some service and compatibility challenges that many will not be entirely comfortable with when compared with the rim brake versions. Oh, and as it stands today it's also illegal to race. So why? Control! Who doesn't want better control of their quick handling high-speed bike that has two 20 cent coin sized contact patches with the road? Wet conditions, unpredictable bunch rides, crazy city traffic. Disc brakes offer an unbeatable combination of control, power, and consistency. Be it peace of mind or just a desire to brake later, discs are great. Our only gripe was the size and shape of the Shimano RS505 levers. They cut an awkward looking profile which was equally awkward in the hand. The lever reach is long and the bulbous hood area caused blisters on my thumbs due to the location of some of the lever body edges. For others they may be fine, but they're unlike any other Shimano lever I've used.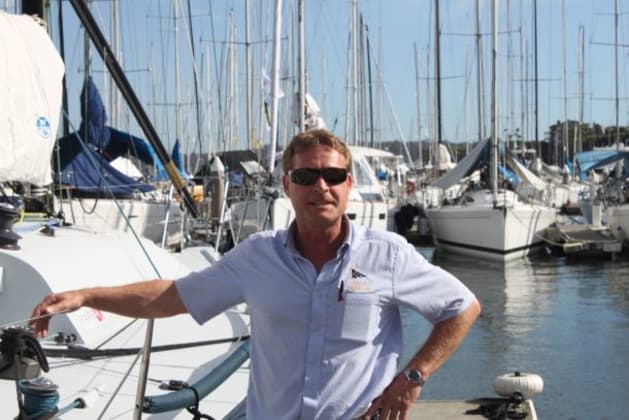 The heft of the TCR Advanced 1 Disc couldn't be hidden on climbs; it doesn't want to keep rolling like a lighter machine does.
The robust Giant wheels weigh over 2,000 grams without the brake rotors (which must be considered when comparing with a rim brake wheel), which add another 350 grams. A light set of wheels and some cockpit bling would have the TCR at a respectable weight and a far more capable climber. Despite this, the TCR can be muscled up hill without any complaints (if you have the wattage) due to its excellent rigidity. I had no issues with the ride quality on dead roads either; the TCR could be ridden all day long on all but the worst roads.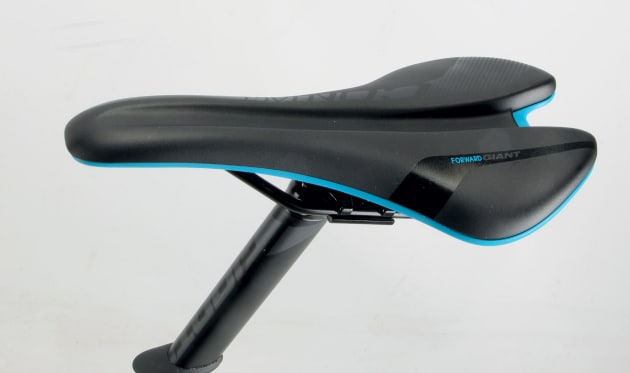 Giant has relegated 5mm quick releases to the history books and replaced them with 12mm thru axles and the TCR shines for it. The TCR was the least prone to rotor rub of any disc road bike I've ridden, a strong indication of how rigidly it holds itself under duress. Cornering is absolutely effortless, it completely reset my expectation of how precisely a bike can hold a line. I found myself crowding the apex of the corner and had to adjust to picking more relaxed lines to compensate for the laser-like wheel placement. Line choice on the TCR is akin to the first time you cut into a tomato with a genuinely sharp knife: it's just easy, and any other knife you pick up feels conspicuously blunt. The road opens up a little once you realise that you can use more of it in any given situation, and you relax a touch, safe in the knowledge that you can quickly change lines or correct errors. Personally, it will be a struggle to go back to my QR/rim brake set up after spending quality time on the TCR Disc.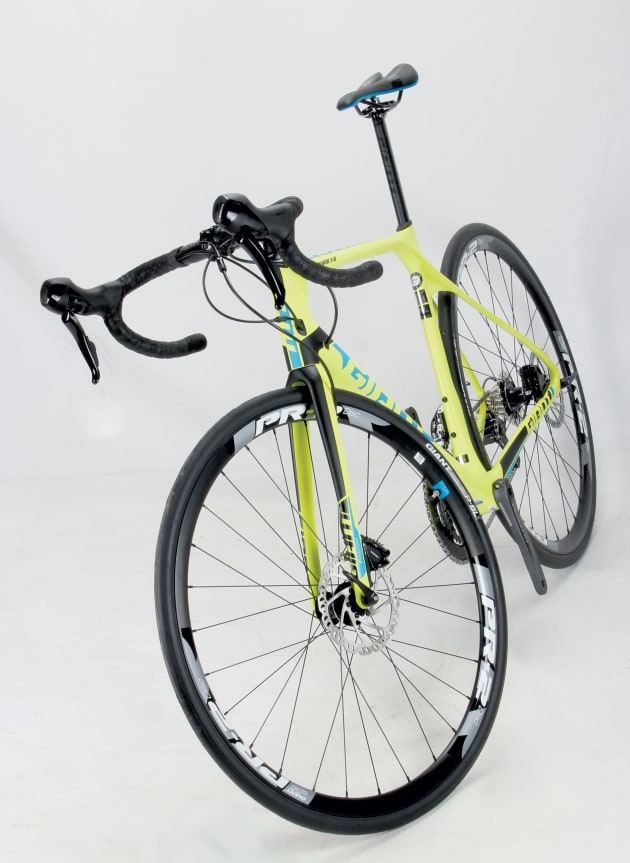 Summing Up
Quality
Giant's in house kit is solidly built, it's not super light but nothing needs changing, even the saddle and tyres are great. The frame was well finished and the thru axles immediately slipped into their threads, an uncommon sign of perfect alignment.
Value
Bikes with discs are still finding their way so comparisons are not as easy as we're accustomed to. Would I feel comfortable recommending a friend to hand over $2,999 for this bike? Yes.
Performance
This bike exists purely to tap the performance potential of disc brakes; the rest is irrelevant as you can get a TCR with rim brakes any day of the week. Braking is fantastic, handling is classic TCR sharp. Giant has integrated discs well, this bike dominates the descents and is only slow uphill due to heavy parts that are fitted to meet a price point and which could be replaced down the line.
Overall
I was always happy to swing a leg over this unmissable neon top tube. The TCR's shortcomings going uphill were compensated for by the sharp handling, surprisingly smooth ride and total confidence in every road situation. Racers would love the TCR's surety when changing lines and holding position, but they'll have to wait for the UCI to come around on discs.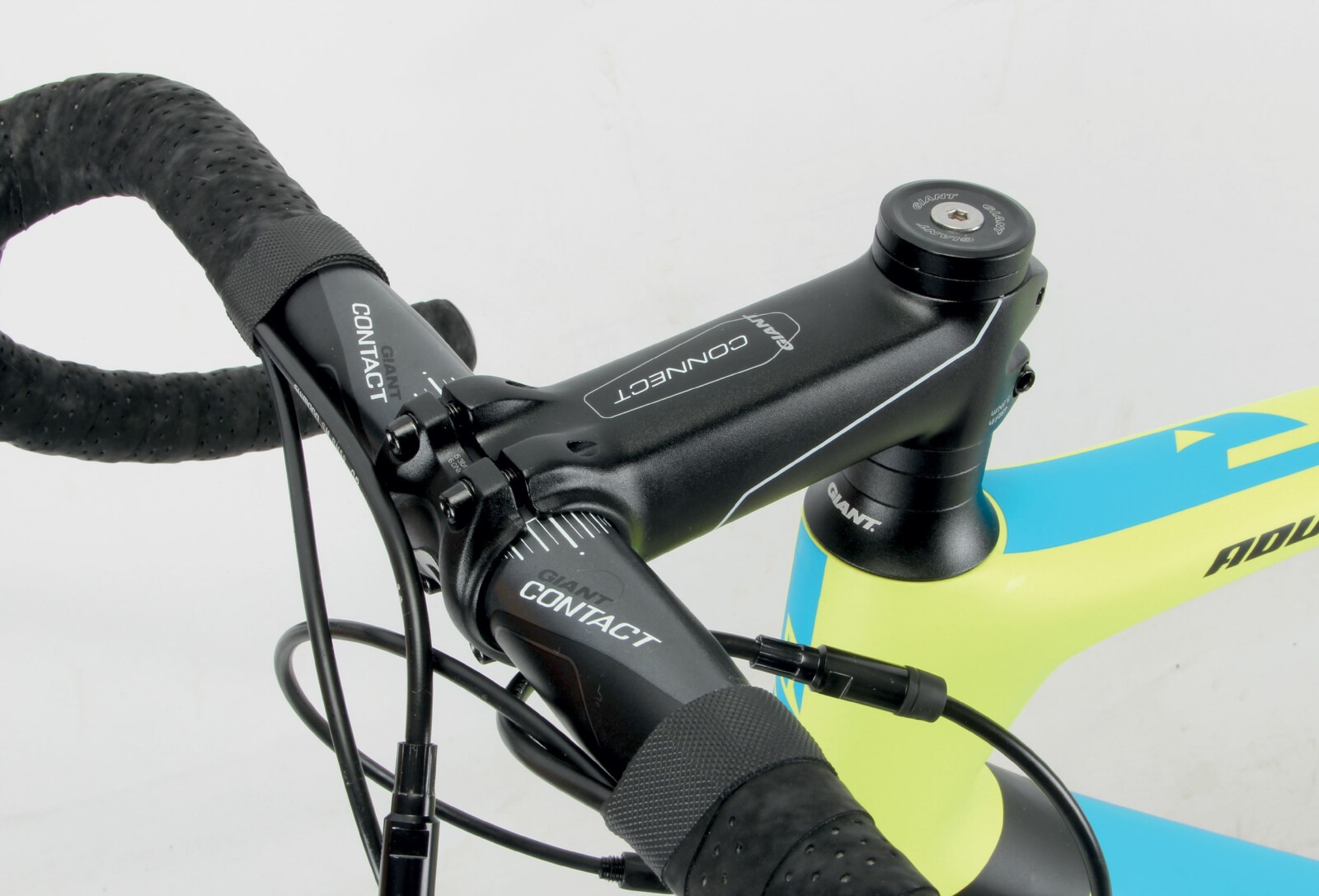 Specifications
Frame: Advanced grade composite
Fork: Advanced grade composite blades, alloy steerer
Headset: Sealed bearing
Handlebars: Giant Contact
Saddle: Giant Contact Forward
Seat Post: Giant Variant, Composite
Shifters: Shimano RS505
Brakes: Shimano RS505, 160mm rotors
Front Derailluer: Shimano Ultegra 6800
Rear Derailluer: Shimano Ultegra 6800
Cassette: Shimano 105, 11-28
Chain: KMC X11
Crank: Shimano Ultegra 6800 50/34
Bottom Bracket: Shimano Press Fit
Wheels: Giant PR-2 Disc 12mm thru axles
Tyres: Giant P-SL 1 25m
Price: $2,999
Distributor: Giant Bicycles Australia