Pete Maniaty slips into the latest high-end shoes from Northwave … Here's what he found.
As a long-time wearer of Northwave kicks, including a beloved pair of Extreme GT's I've had for more than four years now, I was super keen to try out the new Extreme Pro 3.
Perched at the summit of the Italian brand's 2023 road range –and worn by the likes of Hour Record holder, Filippo Ganna – anticipation levels were high across the board.Adjustability. Breathability. Weight. Stiffness. Performance. Styling.
However, given top-end Northwave models have also traditionally tended to offer sharp value, the first thing to catch my eye was actually the $530 RRP price-tag.
Quite simply, the more you pay, the more you expect. As I took these gleaming beauties out of the box, it's fair to say I was expecting plenty.
MINIMALIST, YES. STERILE, NO
Some white cycling shoes can seem a little clinical. But not these. Out of the box the Northwave Extreme Pro 3 look fantastic. Aesthetically, they're reasonably minimalist, but with just enough contrast here and there to have a little character about them too. Picking them up, they're also relatively light. Without cleats, they weighed 278 grams each on my home scales, or a tick under 560 grams for the pair (size 44). Whilst good, this isn't quite as feathery as some of the race-calibre shoes I've worn in the past 18 months which were up to 100 grams lighter.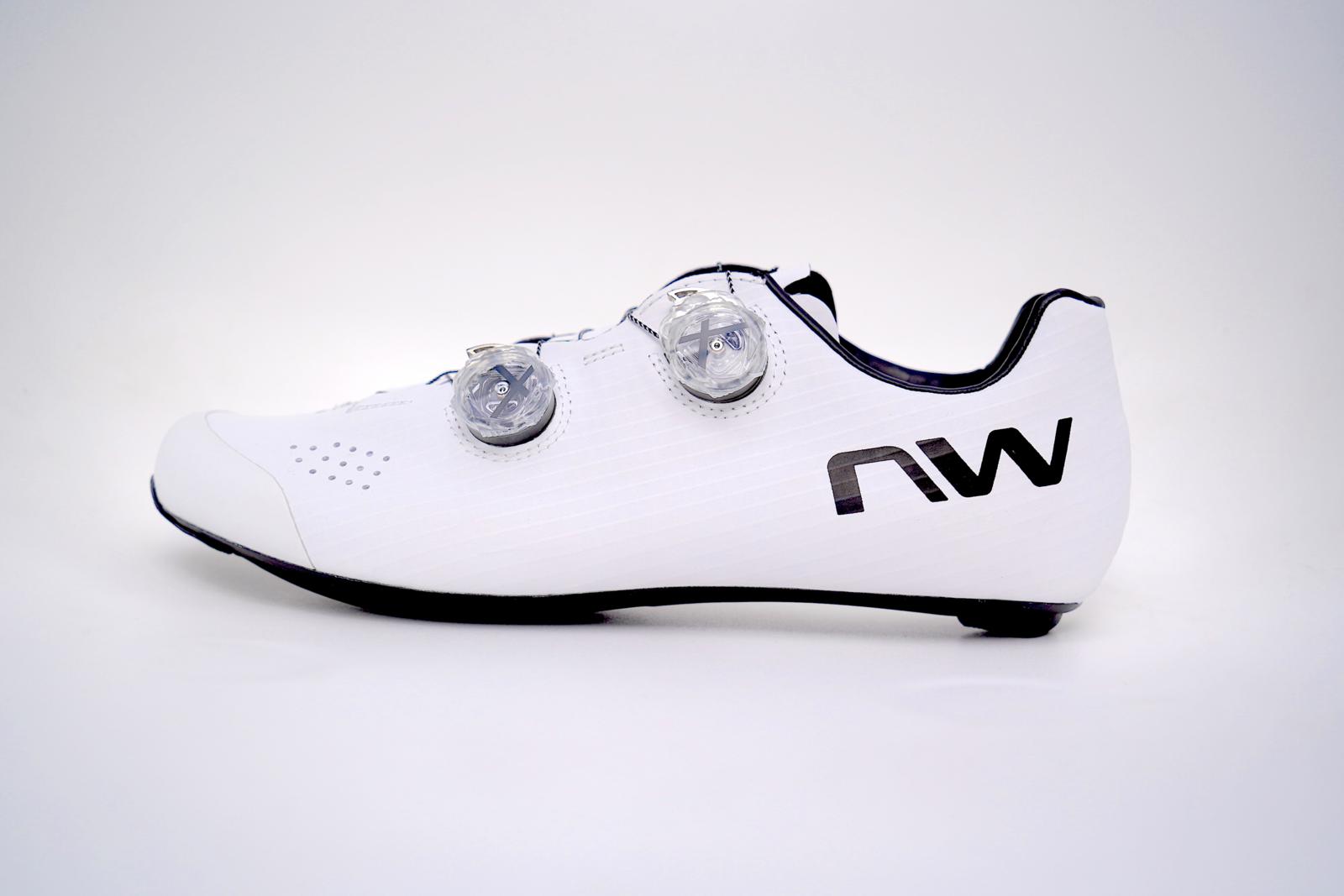 DIALLED IN FOR WIDE FEET
An ill-fitting pair of shoes can ruin any ride, especially for riders with wide feet (like me). Fortunately, Northwave has developed quite a reputation for catering to larger foot widths and the Extreme Pro 3 is possibly their most accommodating model yet. Beyond a design that's generously wide to begin with, it's also highly customisable thanks to two completely independent tightening dials that allow for precision adjustments.
Bucking the trend of many cycling shoe manufacturers, Northwave continues to invest in its own closure technology. Now into its third generation, the X-Dial SLW3 tightening system is an absolute highlight of the Extreme Pro 3 and light years ahead of its predecessors which were very good, but also a little fiddly. Compact, accessible and accurate, I found it super reliable and easy to adjust, even when in motion. As already mentioned, the presence of two independent adjustment dials means you're able to set completely different pressures across your toes (generally the widest part of the foot) and the top of your instep. Rotate the dial to tighten. Click the lever on top of the dial to release, either one notch at a time or in a single motion by holding it down.
NICE ARS
To further enhance fit and performance, the Extreme Pro 3 features something Northwave calls Anatomic Reticular Support, or ARS. Aside from being an acronym that makes me grin like a naughty 10-year-old, ARS is a proprietary 'exoskeleton' that conforms snugly to the shape of your foot, rather than a more rigid one-size-fits all construction. Northwave says this maximises power transfer by cradling the foot evenly without pressure points. The ARS system is complemented by integrated heel support to hold your foot in the optimal position when riding. The result is a more precise and truly custom fit that means less wasted energy, particularly on the upwards journey of each pedal stroke, according to Northwave.
SOLE FOCUS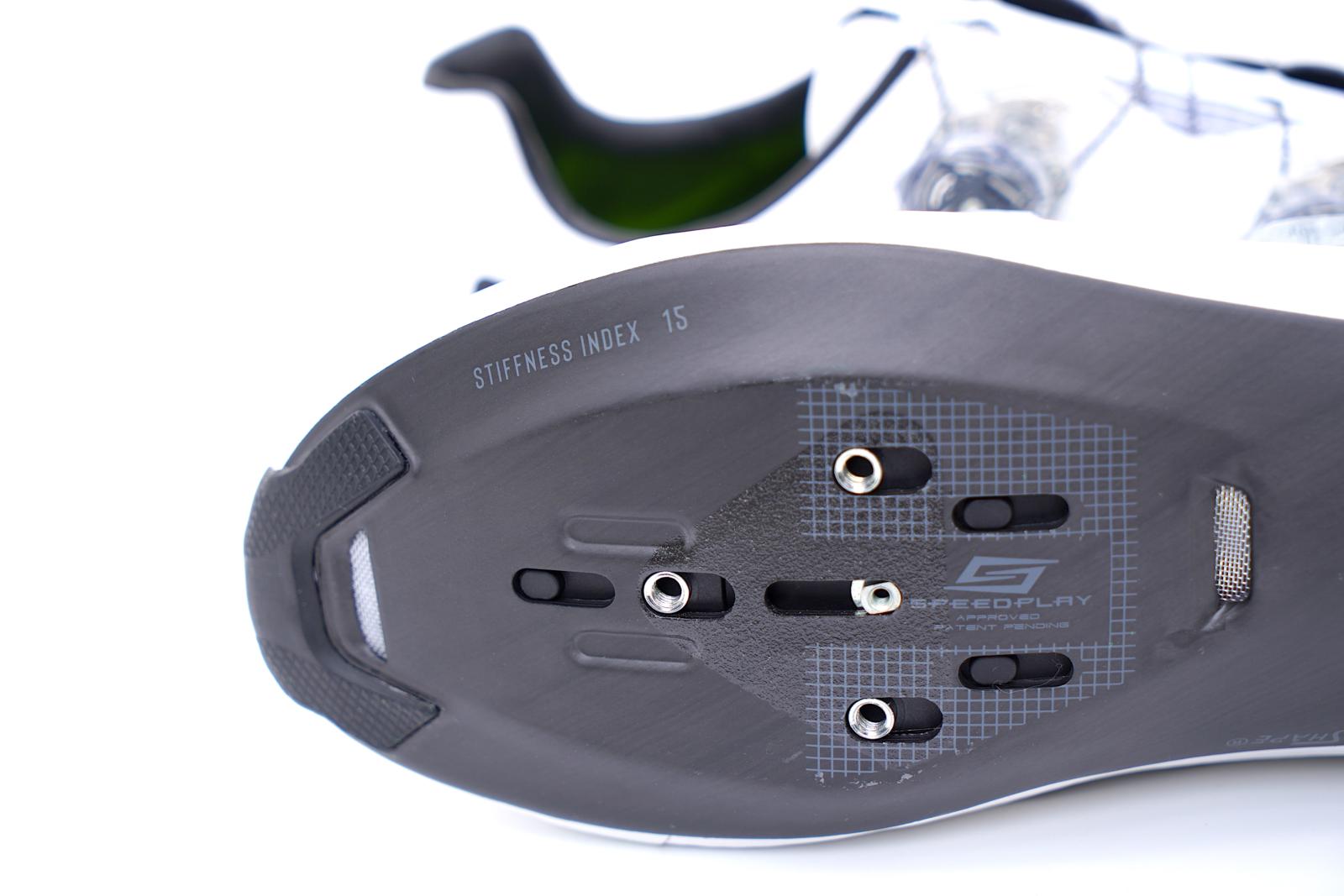 Unsurprisingly for a shoe that's all about watts, the Extreme Pro 3 boasts a super rigid unidirectional carbon fibre sole. Known as Powershape Carbon 15, it's compatible with both Wahoo Speedplay and SPD-SL pedal systems, and comes with Northwave's highest stiffness index rating of 15 (by way of comparison, the more relaxed Extreme GT has a rating of 12). The absence of flex is counter balanced somewhat by a forgiving double density footbed inside the shoe which ranges from 3mm to 5mm thick at different points of the foot whilst also offering extra arch support.
AIR TIME
Extreme Pro 3 ventilation is first rate with three air intake ports (aka holes) positioned strategically on the sole, together with a series of smaller perforations around the toes. There's even a large mesh insert on the instep which, in addition to looking pretty cool, provides extra protection against overheating in hotter conditions. Similar to previous Northwave Extreme shoes I've worn, they haven't gone completely overboard when it comes to airflow. This suggests the Extreme Pro 3 is likely to be a really solid choice for year-round riding. I never felt the need for overshoes, or even toe covers, during the late winter/early spring when writing this review.
GENE SIMMONS, ANYONE?
If this is all sounding very rosy, I do have one complaint. Unlike earlier versions of the Extreme Pro and GT which featured an overlapping upper design that was effectively 'tongueless', the Extreme Pro 3 uses a more conventional centre-based tongue system—and like Gene Simmons from KISS, I found the tongue unnaturally long. The tongue on the review shoes felt about 5mm too long for my feet and was also stubbornly stiff. As a result, it rubbed against my ankle bones throughout the month-long review causing mild but persistent discomfort and, on longer rides, the constant fear of blisters. Yes, I know the offending material will continue to naturally soften the more I wear them. But during the review I found the only way to dull the unwanted friction was applying band-aids and strips of sports tape to my feet – something I've never had to do before with Northwave or any other brand.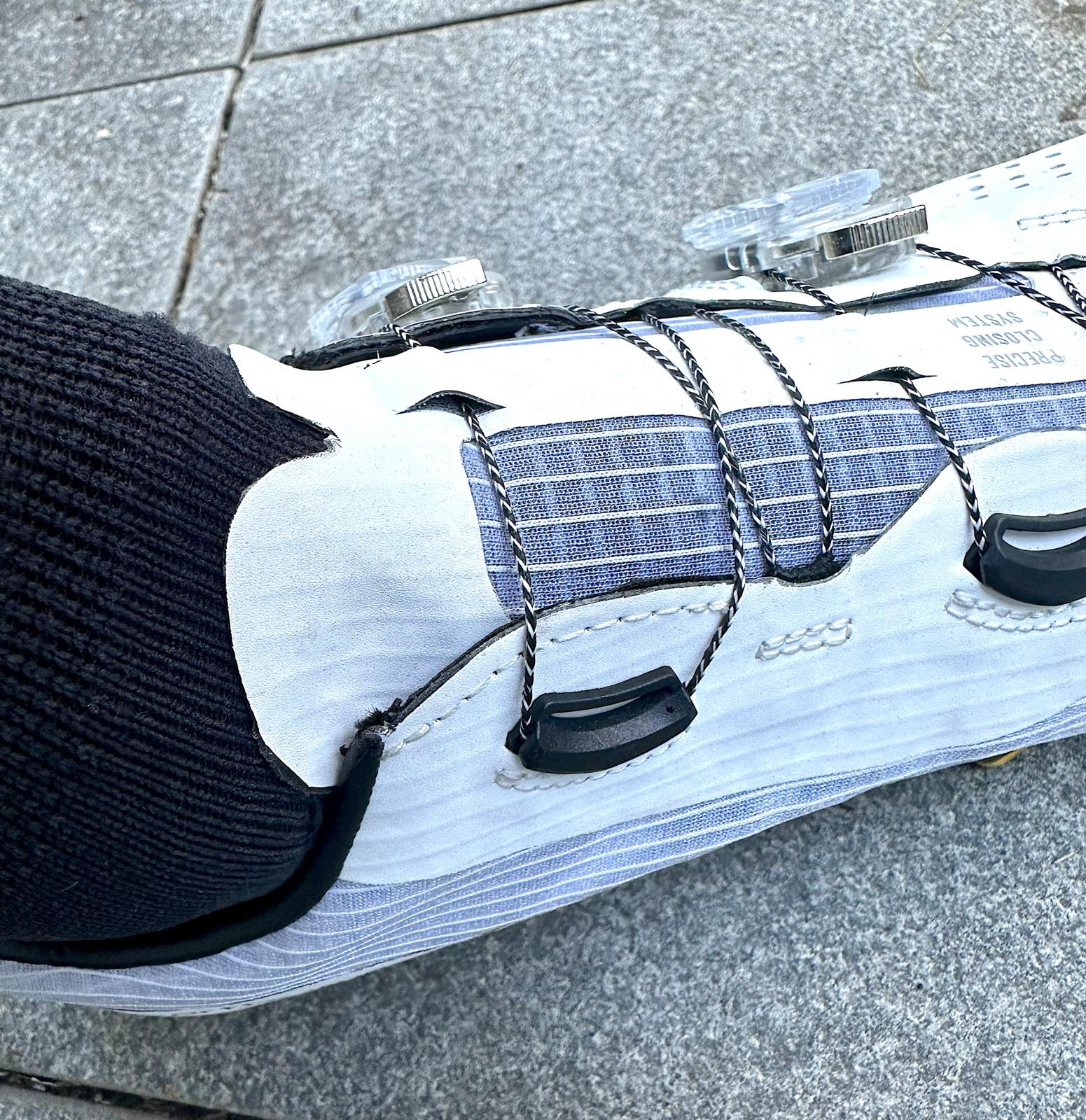 SUMMING UP
Great looking and brilliantly adjustable, Northwave's Extreme Pro 3 is a top shelf road shoe in almost every way. Alas, it isn't quite perfect. For me, the tongue felt a little too long and the price a little too high, certainly if you're paying full RRP. My strong advice would be to shop around for a great deal and then be sure to try them on before you buy. After all, when you're spending $500+ on a pair of shoes, who wants to wear band-aids?
More info at https://www.northwave.com.au