You've got to be quick to catch Lauren Kitchen, both on and off the bike. Spotting her sipping a coffee at La Federal, the popular Girona cafe owned by none other than Aussie cycling legend and Movistar super domestique Rory Sutherland, Lauren was up and wheeling her black Ridley out of the bike room in a flash.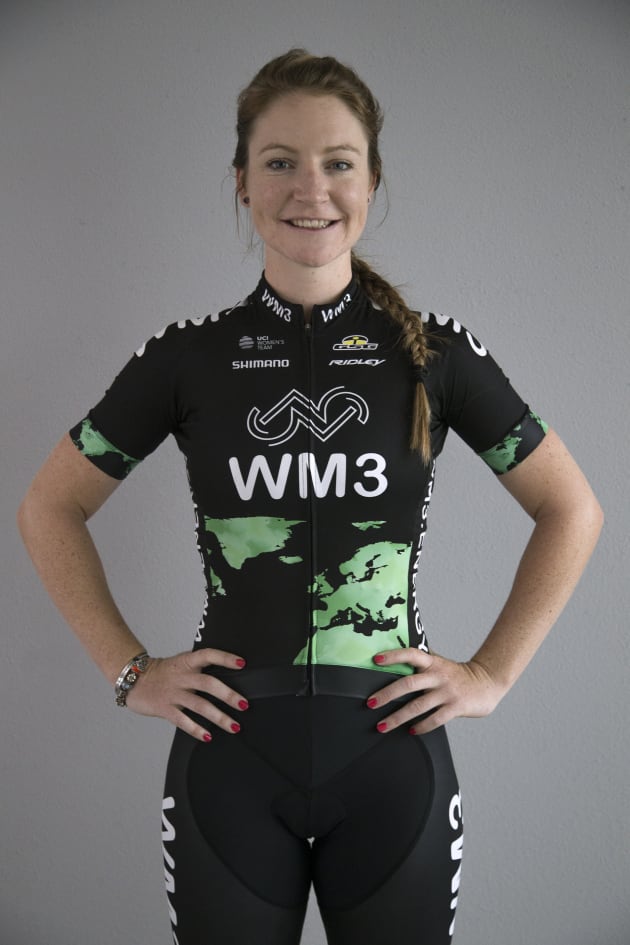 Asking if she had time for one more coffee before the day's training ride, 26yo Lauren obliged.
What followed was a fascinating, insightful and honest look into to highest level of professional female racing – we'll have more on that in a future interview with Lauren.
Currently riding for top women's WorldTour team WM3 and supporting Marriane Vos, one of the most successful female cyclists of all time, Lauren is thrilled to be part of one of the superteam.
"The beginning of 2017 has been both good and a bit disappointing, I am really happy to be a part of WM3 Procycling," she said. "The team is great, I enjoy racing with the girls and working with the staff. However for me personally I really wanted to repay the team early with a nice result and for one reason or another I haven't landed that yet."
Lauren, from Port Macquarie in New South Wales, is enjoying her 6th year as a pro. She's a former Oceania Champion, finished second at the 2014 National Championship Road Race, and has a string of 2nds and 3rds in her palmares. Talking to her, hearing about her training and getting a feel of her gritted determination, it's easy to get the impression she's riding toward some big wins.
https://youtu.be/jcj3I8fOUAc
Coached by Aussie cycling legend Brad McGee, in our video interview a fearless Lauren shows us over her stunning Ridley, talks about her gruelling training program and mentions a recent crash where she skinned her elbow.
"Mid sprint I managed to snap my chain," she said, as if it was just a puncture.
"When you're about to crash, normally you have about a second where you think 'I'm about to crash'," she said.
"When you snap your chain nothing's happening … all of a sudden you're on the ground."
Yes, Lauren's as tough as nails. She's one of our most inspirational professional female riders, a down-to-earth Aussie doing damn well in the sport.