Gravel riding is de-rigeur these days, and rightly so – but it's not quite as straightforward as hugging the hard stuff. Here are a few pointers – plus tips from Wout van Aert – to keep you pinned on the straight & narrow.
Although most of us have been riding bikes offroad since we were knee-high to a grasshopper, there's no doubting that things have become a lot more sophisticated since those knee scathing days of bodged scrapheap bikes and planked ramps.
Gravel riding, as it has come to be known, may well have been seen by some as a way for the bike industry to simply sell you a new bike, and to an extent that is true. However, those who do dip their rubber into the dirty world of curly bars and skinny rubber riding offroad will soon tell you that gravel is so much more than a marketing ploy – arguably, it is the future for many of us, not only in a practical and fun way, but also from a safety point.
For those new to gravel, or those still sitting on that jaded fence of decision, here are a few basics to help keep you grinning and rubber side up when the going gets fast and loose, ohh, and with a few dirty secrets thrown into the mix from non-other than Mr Wout van Aert.
Do you really need a gravel bike?
There's a big difference between want and need – but unless you're all fixed on road racing and sportives then a gravel bike is quite probably the most versatile allrounder ride there is, and for those who do not partake in chasing grams and split seconds then it is possibly the only bike you will ever need.
Gravel bikes have come on in leaps and bounds in the past 3-4 years, and there is no industry standard. They have evolved from simply being guesswork adapted touring and cyclo cross bikes to precision offroad speed machines, and with almost as many variations as a mountainbike offers.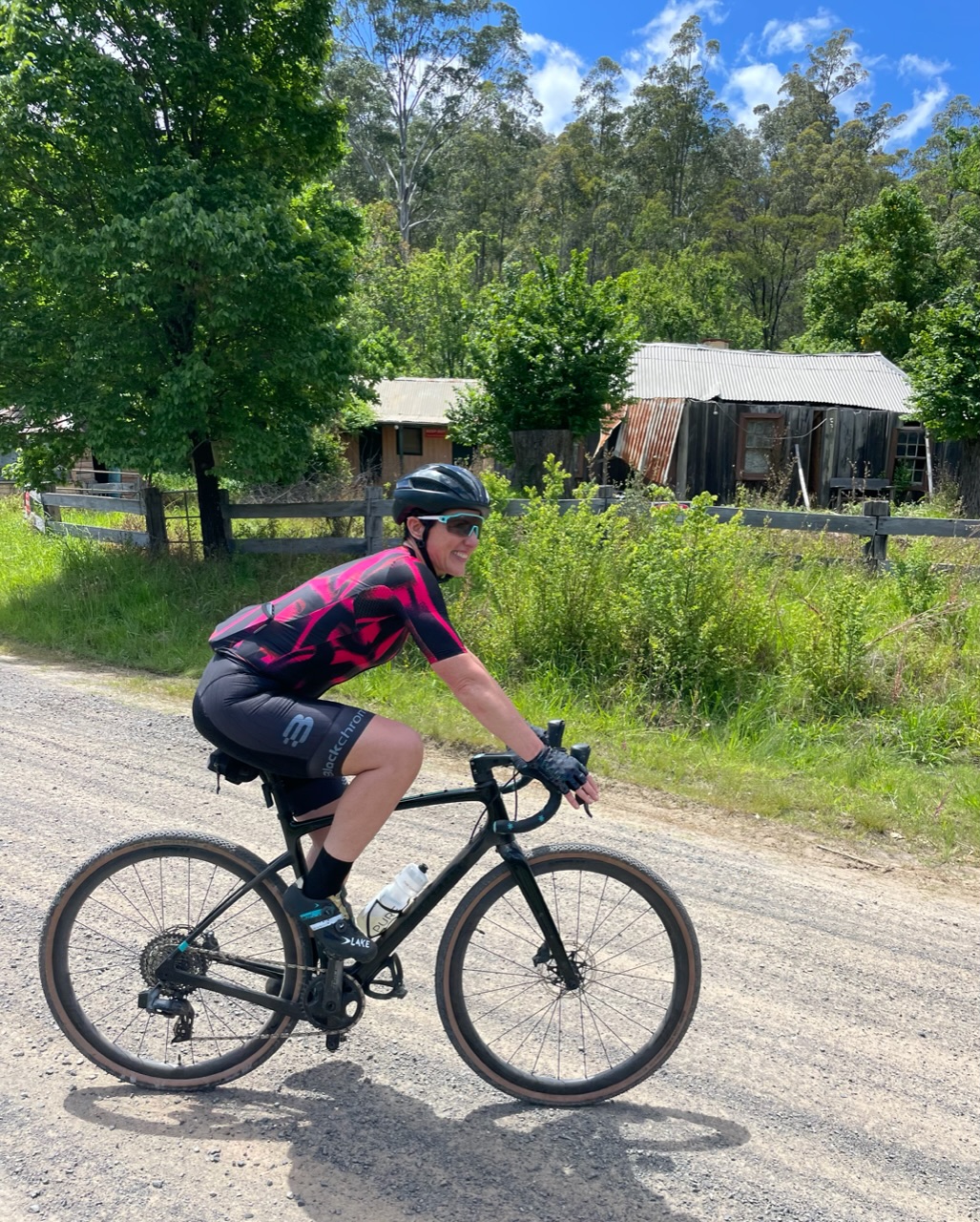 For smooth and dry stuff, lighter riders can get away with a road bike and fatter tyres, as we saw at the UCI Gravel Worlds (ahem), but for more serious stuff you will want something a tad beefier and more robust, and with gearing to suit. Sure, you can lockout the suspension and adapt an old mountainbike, but it does come up short when compared to a modern gravel bike – so, if you can afford it a dedicated gravel bike is a noble and worthwhile investment.
It's a set up
You will probably not want to shift too far away from your regular road position, but if you are taking on regular rough rides (especially if they are technically demanding) you should try riding around 1-1.5cm shorter and marginally higher at the front end.
This will ease back, arm, and neck fatigue and also help to stabilise the ride and allow you a more loose front end grip, which helps with control and visibility.
Rolling stock
Your choice of wheels, and even more so tyres, is almost as important as the actual bike, although these can of course be easily changed as and when and at a reasonable price.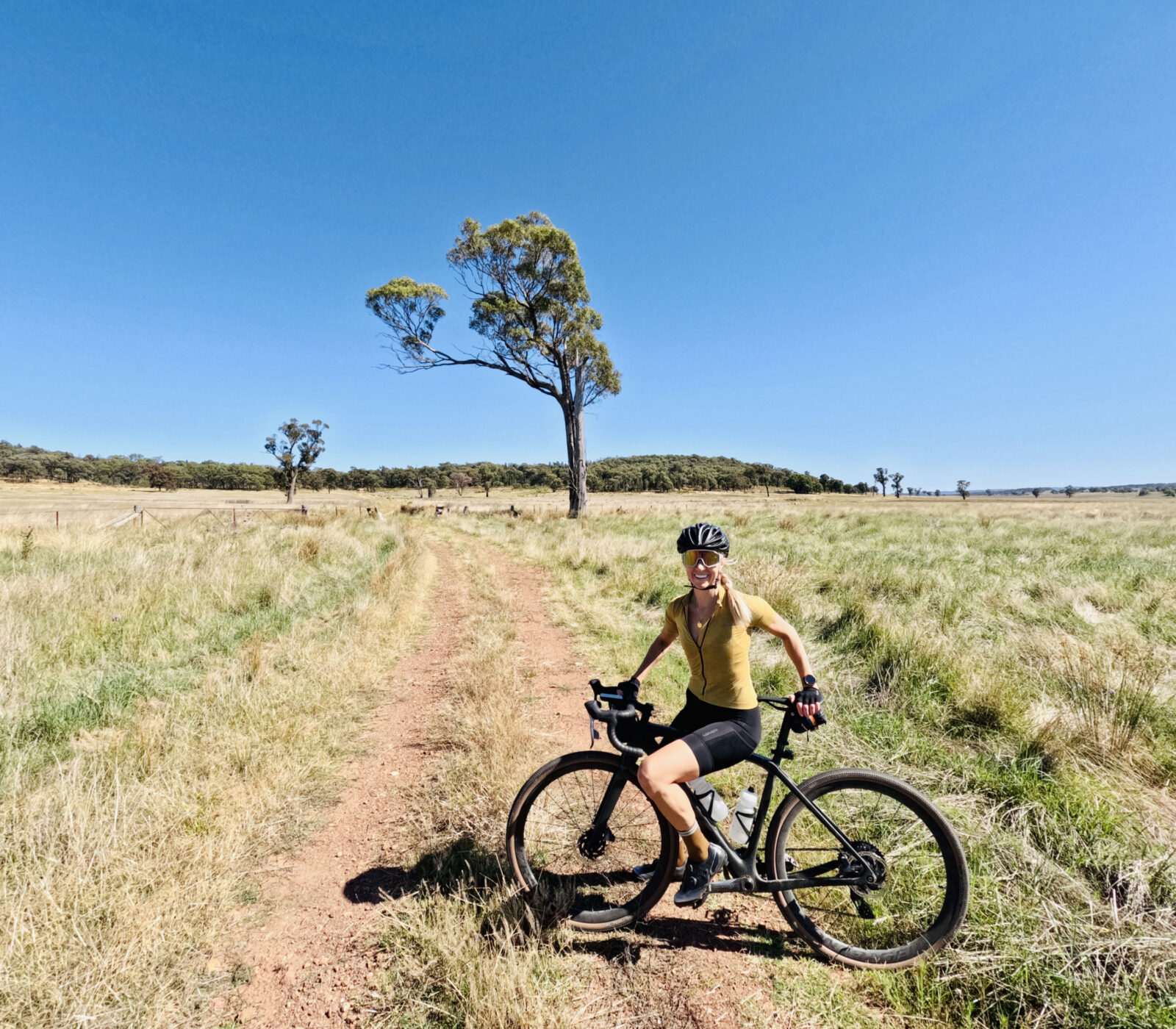 It's great that manufacturers and research have finally woken up to the theory that wider wheels and tyres are not a hindrance, and that is even more so when it comes to gravel and rough riding.
Slightly wider rims and more spokes will give a softer ride with considerably less chance of impact punctures. Deep alloy road rims may look and feel nice, but they also make for a very rigid ride, which is more prone to impact punctures, and induces rider fatigue – especially if you're a bigger rider.
Tyre choice can change your whole ride; and not all tyres and manufacturers are even. Depending on the terrain, 28-46mm tyres are best. If it's dry and not so rough 30-36mm tyres are great for every day road and light gravel use.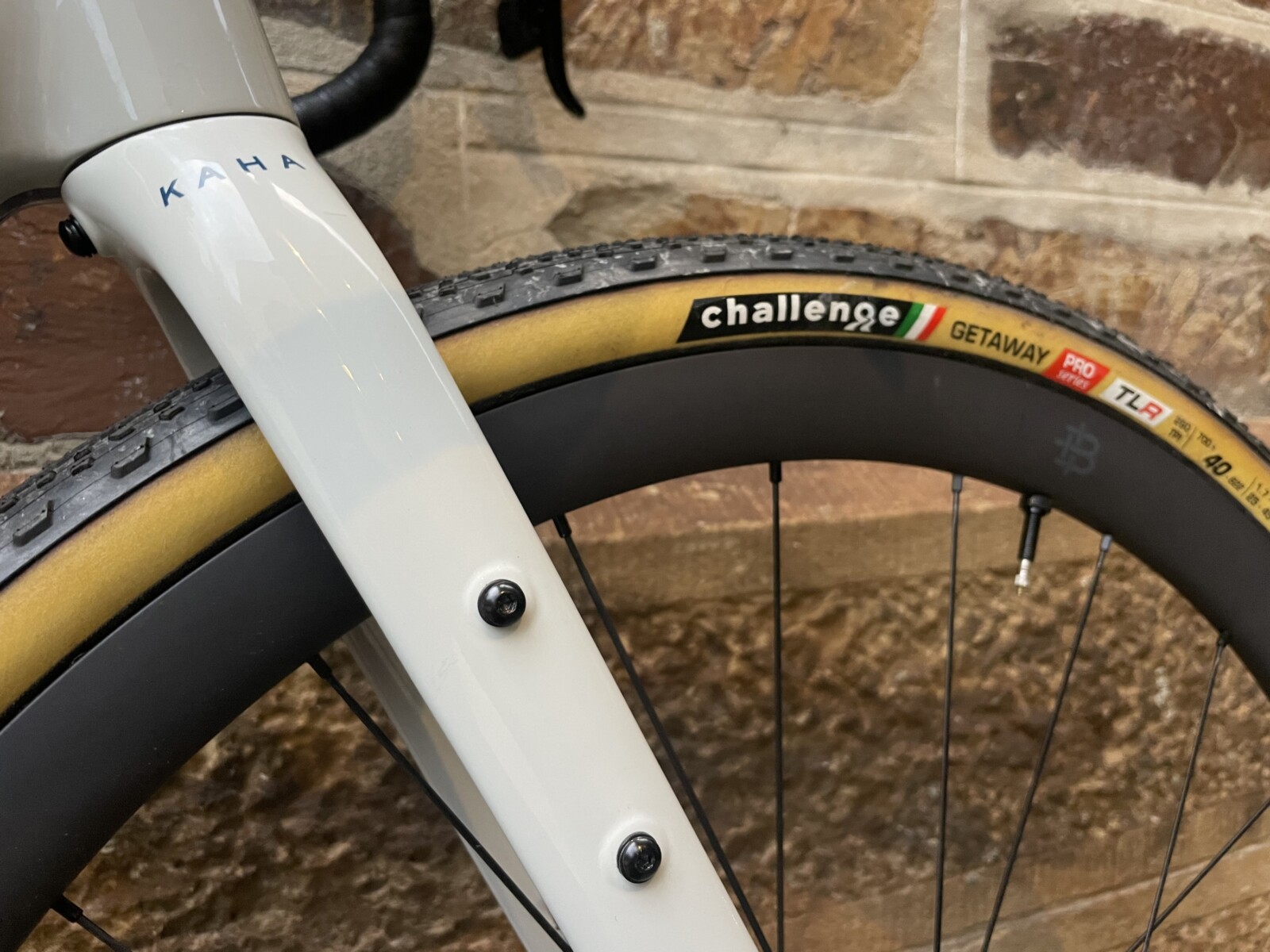 More chunky 36-46mm tyres are super grippy and comfortable offroad, and they rarely puncture. If run hard off the road they also roll smoothly. It's also well worth considering going tubeless for gravel riding, unless you frequently switch between tyres that is, as sealant can be a messy affair.
As long as you're at ease with your bike handling skills you can usually afford to have a lighter tread pattern on the front tyre; it makes for a more precise feel, and helps you to roll faster on hard pack. Be aware that the knobbier the tyre is the faster it wears on the road – especially the rear, so after a while switch the rear tyre to the front to increase longevity.
As for tyre pressures, that varies depending on the tyre, your weight and the terrain. Fatter gravel tyres (especially tubeless) allow you to run lower pressures (25-40psi being the regular range), which makes for more comfort and grip, but this can be sluggish if you do a lot of road/hard pack riding.
In the wet it pays to soften things up some to keep traction, but do not go too low as impact punctures will become a potential issue.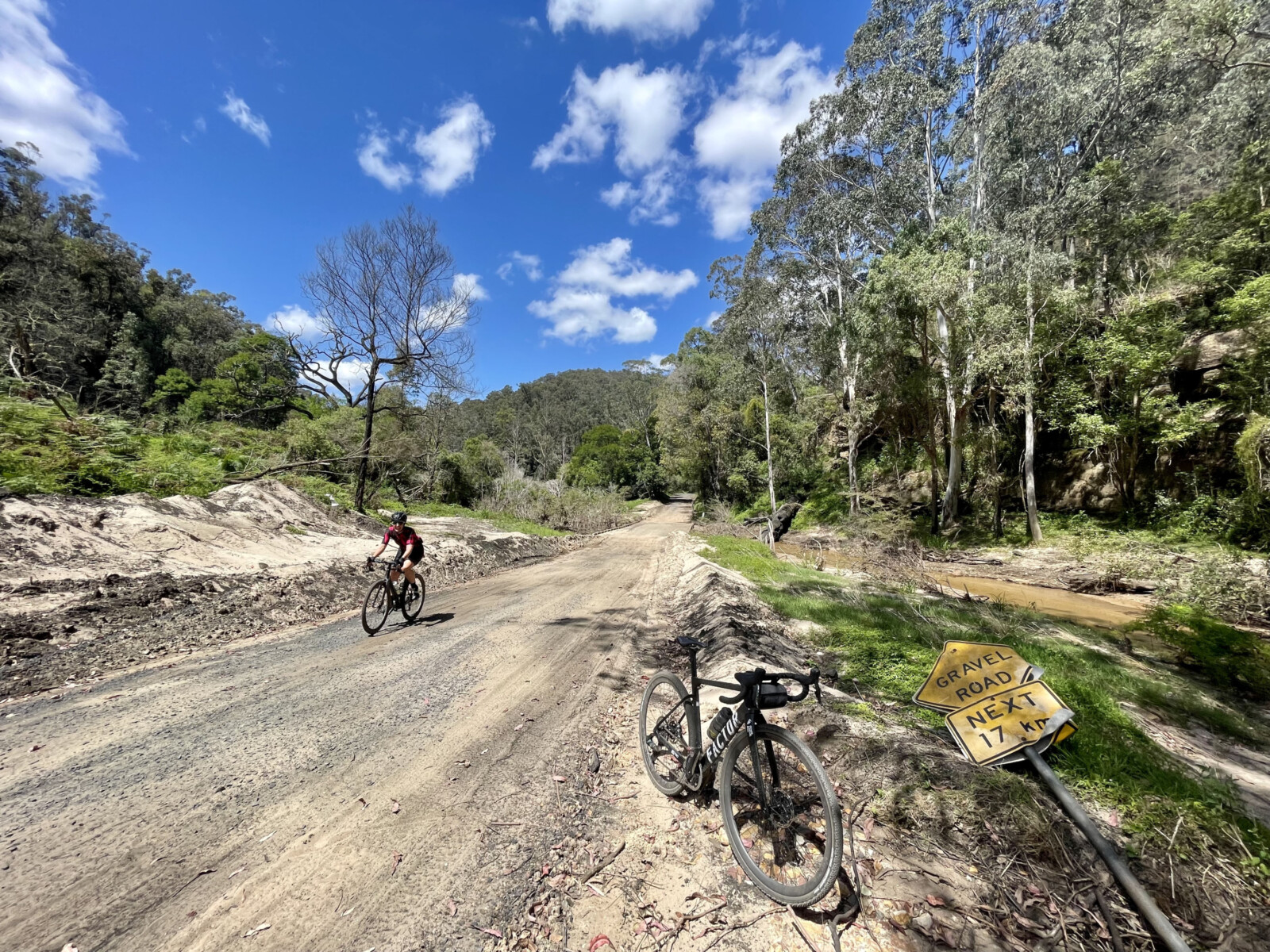 The right gear
Even ultra-smooth gravel will slow you down by around at least 10-20%. The rougher it gets the slower you will go – and consequently the lower the gears you will need. Although many of us old timers may still feel confined by the bravado of bigger gears, it really has been proven to be a fallacy – keep your gears down, and always have at least one lower gear than you think you will need. Pushing a bike up a loose and steep gravel climb is not much fun.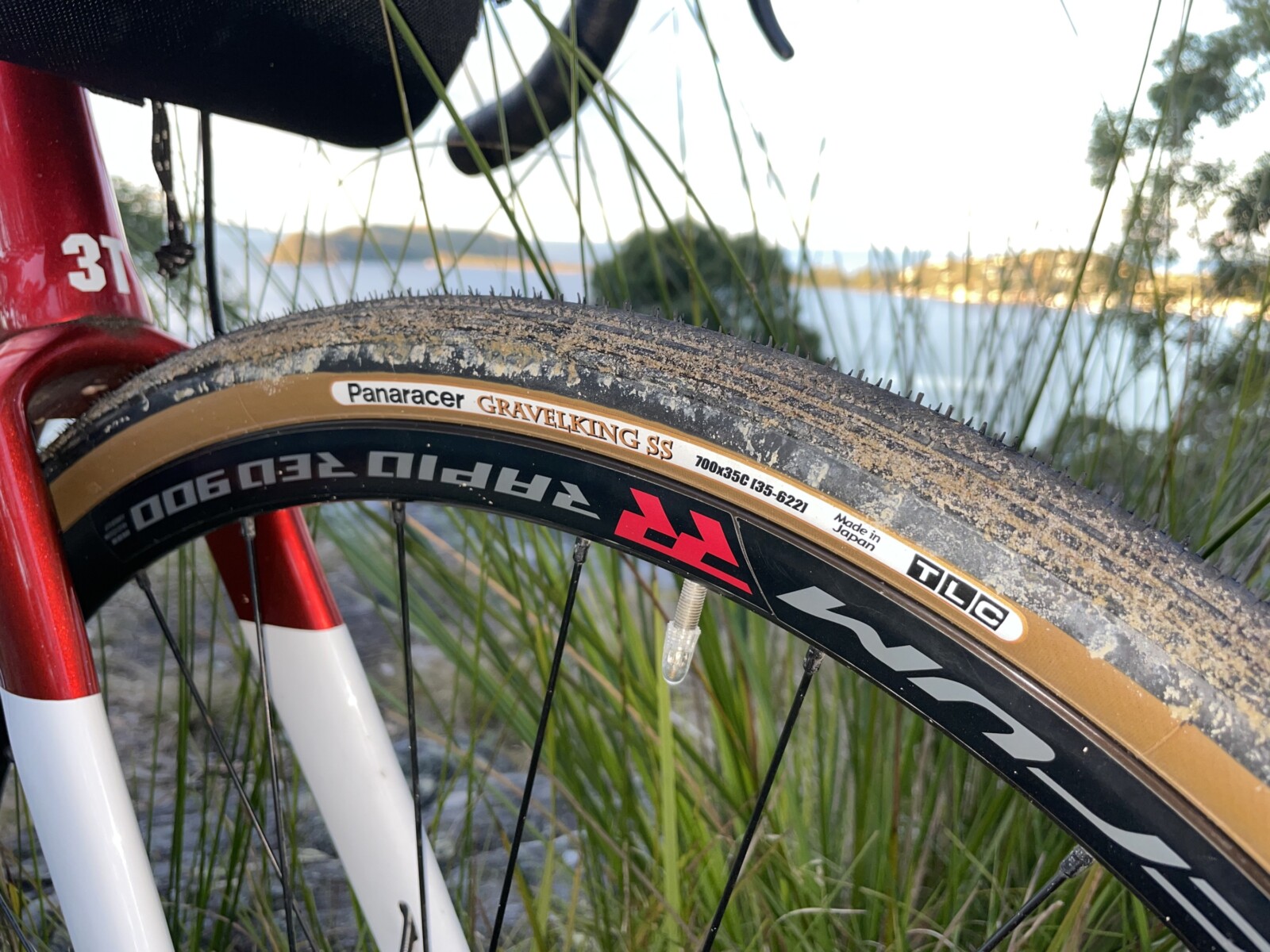 Compact 34/50 cranks with 28 or 32 tooth rear sprockets are the regular offering on mid-range gravel bikes, which is very limiting if you want to hit some serious offroad trails.
The latest 1x systems are clean and simple but can be restricting if you also do road rides on the same bike.
After much trial and error I managed to convert my double chainring ride to a 40-tooth bottom rear sprocket, which allows me to tackle some more serious offroad climbs, while also retaining a fine selection of fast moving gears for road work. Even so, for real offroad goodness and ageing legs it's not quite low enough for me.
The secret ingredient here was a small adaptor called a Wolf Tooth Road Link; it was $40 or so well spent. Be sure to check compatibility before attempting a conversion, it can prove frustrating if your cogs don't align.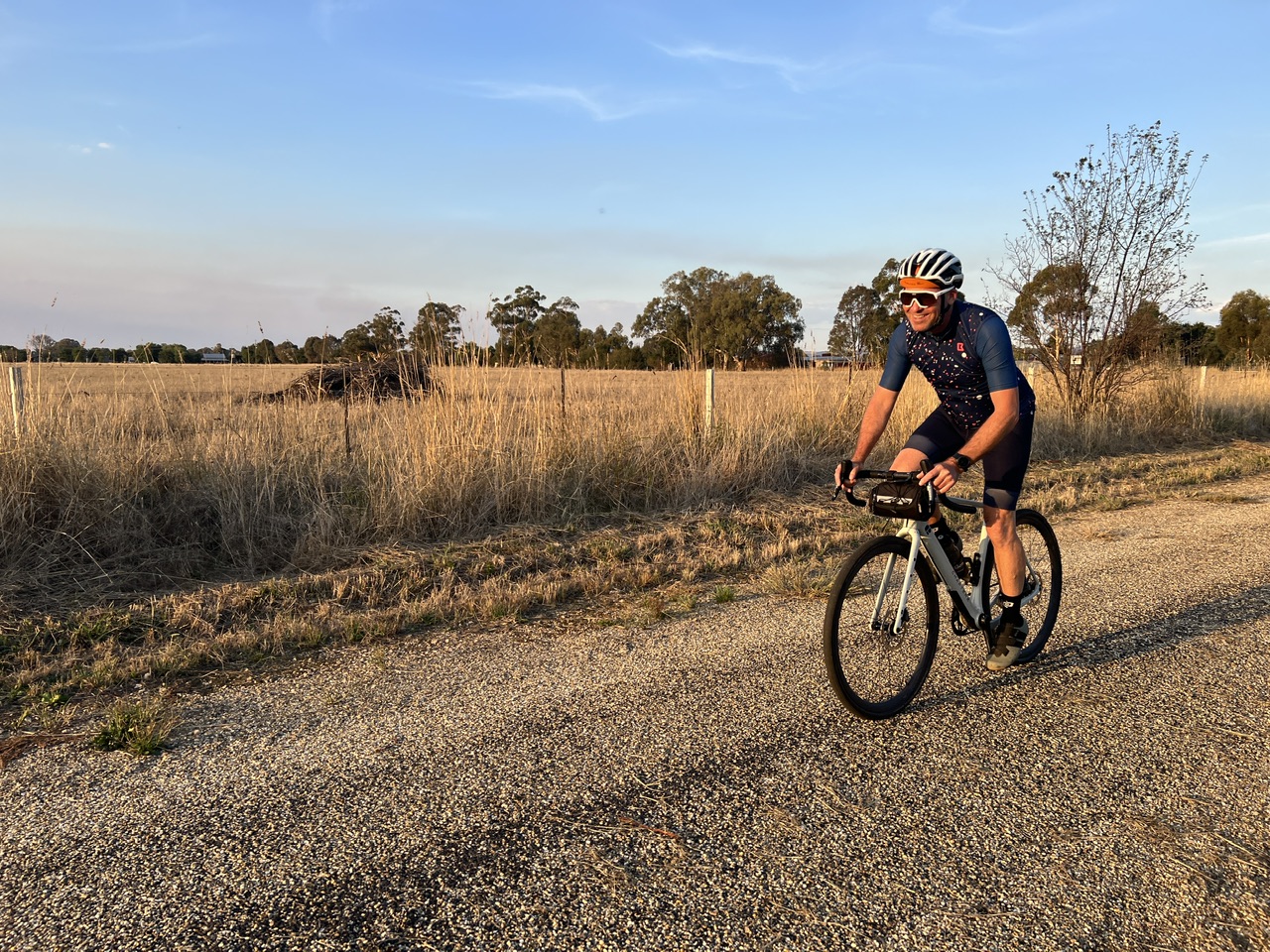 Climbing
Stay in saddle and keep it light on the bars as much as you can. When you do stand up do it gently and avoid rapid acceleration. Keep your cadence smooth, and your weight over the saddle and back of the bike until you sense the balance of traction versus gradient and move accordingly to keep your wheels pinned to the ground.
Climbing on dirt is much heavier and slower going than on the road, and grades can suddenly ramp up, and so keeping in a low gear is essential. Always look ahead, especially at switchbacks. The lines you take will not be as ideal as they might be on the road, as you need to look for a smooth and grit free ride, which is often in vehicle tracks.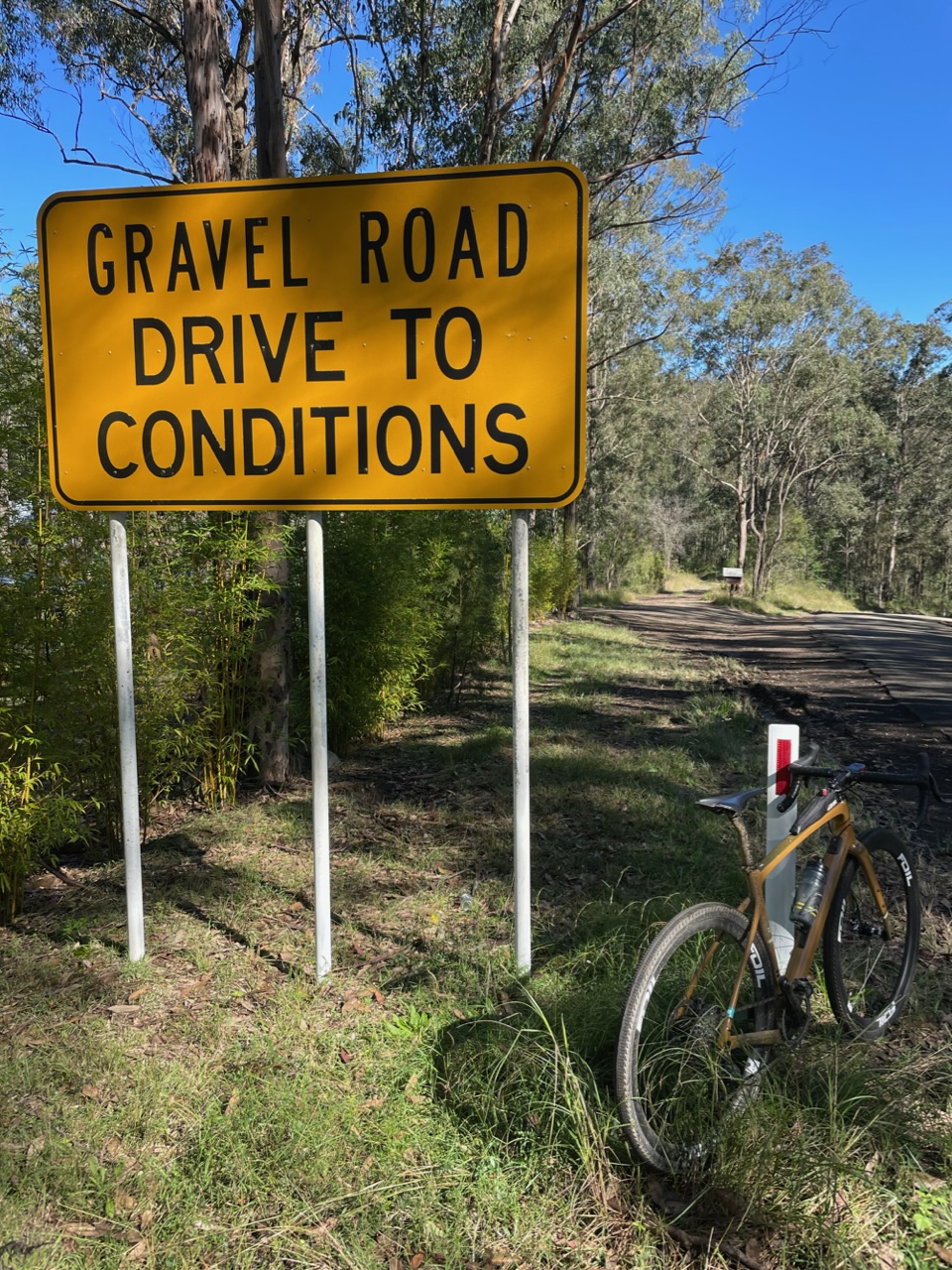 Descending
Be sure to know how your tyres, your bike and the brakes react – and how far you can push them. Look well ahead, and also constantly scan the ground 20-50 metres in front – if you hit a hole or rock at speed it will hurt.
Scrub your speed off gently and evenly between any corners, and allow at least double the braking distance that you would on the road, and do not brake in a corner.
Unless the road is very smooth, then stand or push off the saddle using the the pedals and keep your weight back slightly, with your arms and legs slightly bent to absorb the bumps and to allow the bike to bounce around some. Always keep a firm grip of the bars, while also allowing them to move around – almost as if they were a lightly greased pole.
Keep your distance from other riders, and don't automatically follow their lines. If it's dusty ahead ease off and allow for it to clear some. Try and stay relaxed physically and yet very alert mentally, but don't be too nervous.
If it's not too steep and brakes are not crucial then riding on the tops or hoods will give a better lookout and also make for a more stable and comfortable ride, but you will lose some braking power.
…Play with your tyre pressure and feel the small differences. I think people often ride their tyres too hard, especially on gravel…
Cornering
Racing lines are rarely an option on dirt and gravel, as vehicles, weather and erosion take away their feasibility. You should always look for the safest and smoothest option.
Look well ahead, especially at what lies on the other side of the corner, and then kill your speed very evenly with both brakes.
The edge and centre of any offroad bend is rarely a safe option. Avoid cutting centre ridges in an approach to a corner, and unless you know the line well stick to the well-worn rails and play it safe.
Look out for the gritty and off-camber edges and avoid them. If you do hit them by mistake then be sure to not lock the brakes, it's better to maintain as much tyre grip as you can.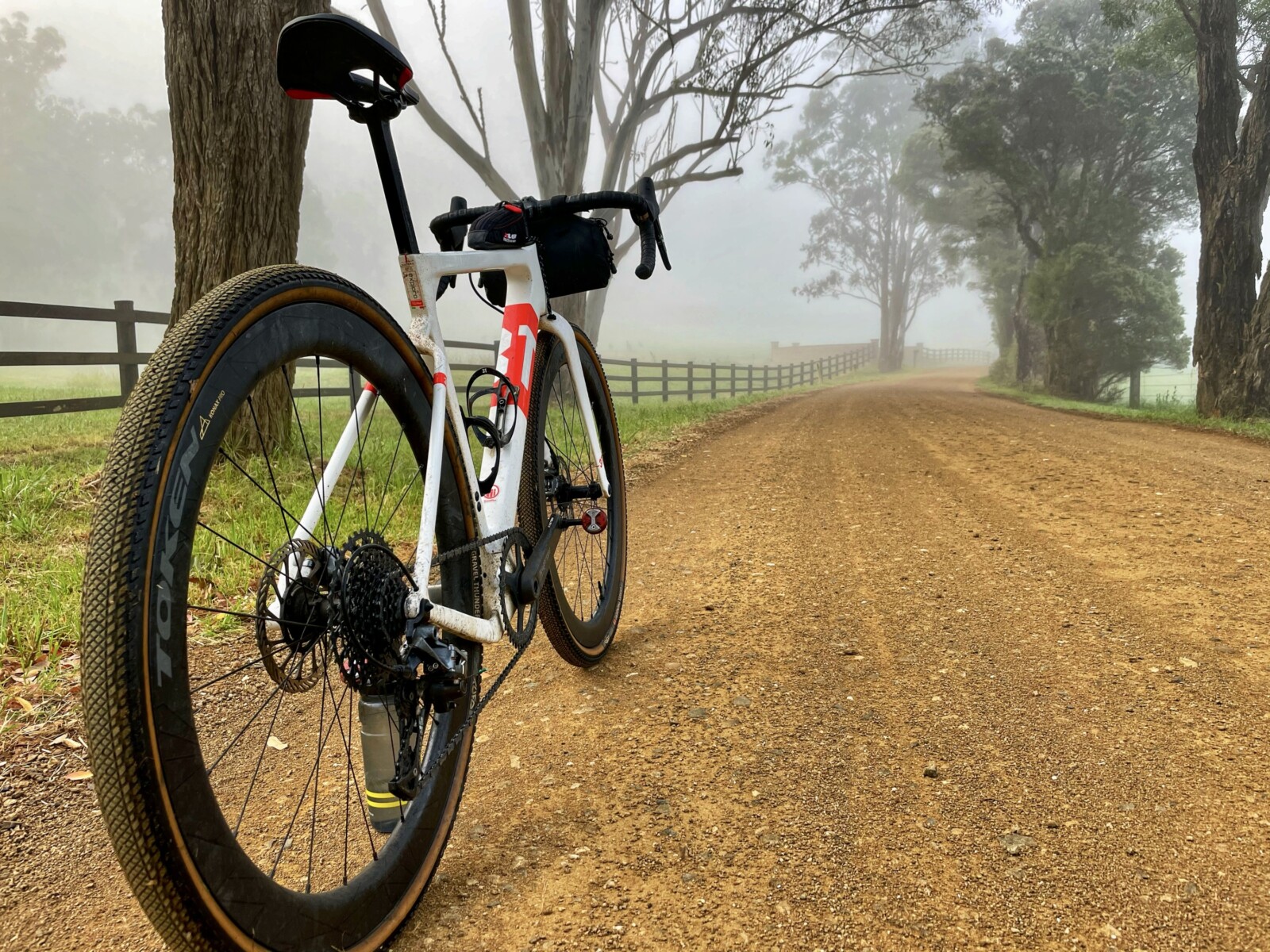 Leading lines
On gravel safety outweighs drafting benefit by a fair few lengths. Being on the front gives you prime position when the going is slow and technical, but naturally when it's open you will want to take shelter and share the load; however, there are a few things you need to take into account.
If you're tucked in behind a rider with your head down, you will not be able to see those inevitable gritty patches, holes, or even predict lines. Consequently, it will be tough to react, so do allow half a wheel of extra room for error, and always leave an overlap that allows you a reasonable view of the trail ahead. Increase that buffer zone when things get rough and tricky, or better still get pole position for the really tricky bits.
Stay aware of the dust and mud too; this can mean riding "side saddle" on the windy side when it's downhill and fast, or hanging back a length when it's super wet.
Wout van Aert dishes his dirty secrets
Steve Thomas: For a race like Strade Bianchi or Paris-Roubaix what tyres do you use, and who makes those choices?
Wout van Aert: We have a tyre sponsor – Vittoria, and luckily they have some good tyres, which is not a commercial thing, it's true. We can choose what we want from the range, so choice is personal. I don't think it's best to leave this choice to the mechanics, but of course it's good to have advice.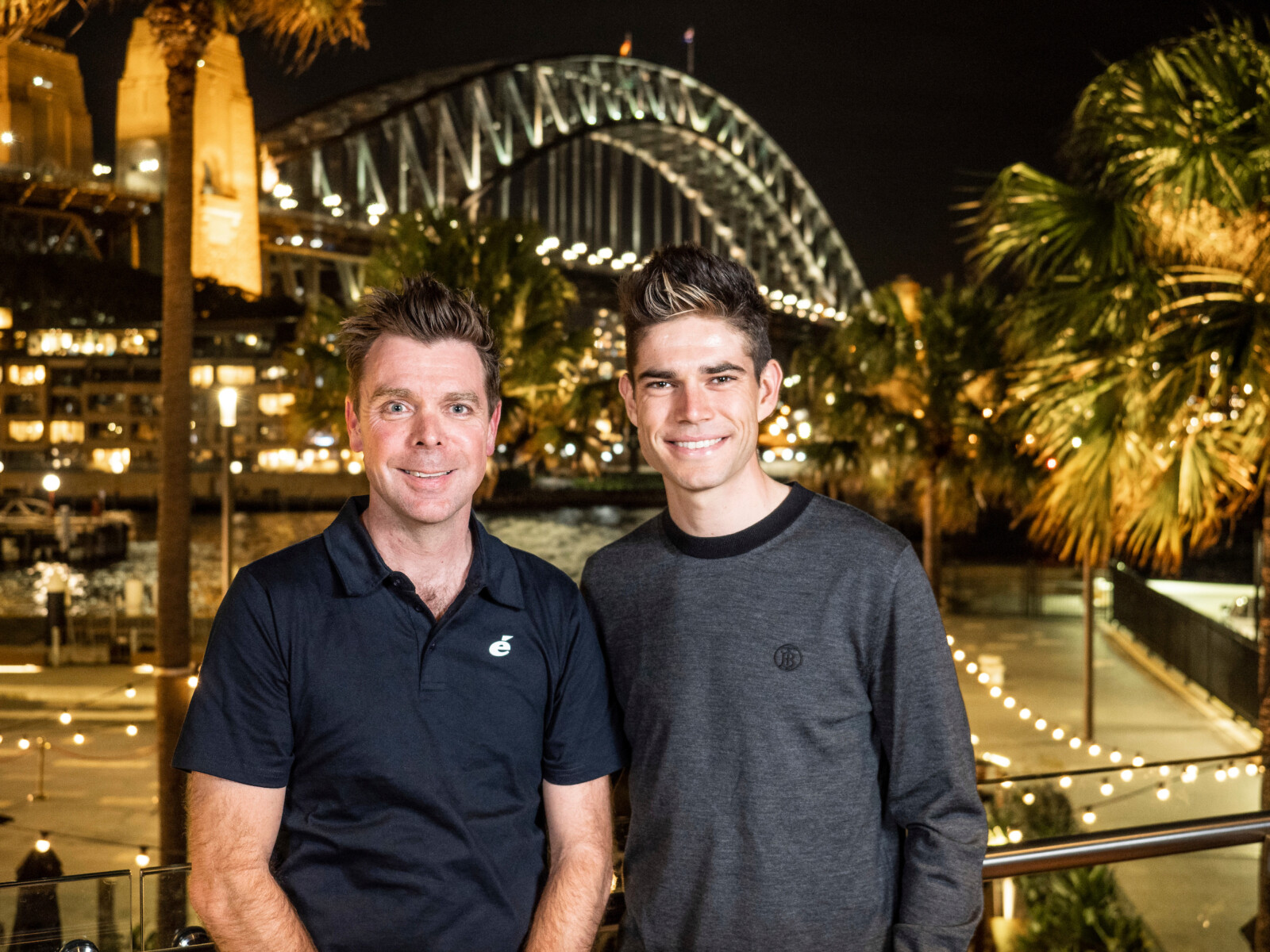 With my cyclo cross experience I feel the difference more between the tyres – or that's how it seems when talking to teammates.
Strade Bianchi and Paris-Roubaix are very different. In Strade Bianchi you have a lot of gravel, but also a lot of steep uphill on asphalt, so you don't want too much resistance, and so I usually ride 28mm there, and I don't like a heavy profile.
For Roubaix you want tyres that can survive the roughness and also stay on the cobbles, and so there I ride 30mm and with more profile – more tough.
ST: What would be your top tips for gravel riding?
WVA: Tyres are really important. Play with your tyre pressure and feel the small differences. I think people often ride their tyres too hard, especially on gravel.
The preparation for racing or riding gravel is more important than on the road; the best thing is always to practice. There are also lots of corners, which are quite technical at speed. During endurance training use your gravel bike and not a road bike, and get offroad to get used to it.
Wide open spaces and a dream gravel destination, but planning, knowledge and self-reliance are critical aspects of adventure riding.