Something as simple as a dropped chain, a slipped gear or a pulled over wheel could easily spell the difference between glory and loss for any racing cyclist.
Up the stakes and make that a snapped chain, a rolled tyre or a broken cable at the wrong moment and the consequences could be career ending or even life threatening for a rider. Make no mistake about it that fine-line connection we have with our bikes is a vital one, and one that is filled with trust.
Life as a pro mechanic is often a thankless one. The rewards and glory bestowed on the riders is almost never reflected on the hard working wrench force behind them, and most would have it no other way – they do it out of passion more than anything else.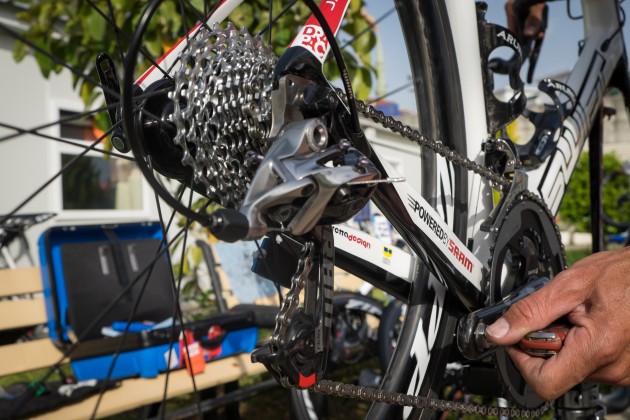 From dawn till dusk and then some, they toil over dirty and broken bikes, elbow deep in oil and grease and somewhere near the tradesmen's entrance to the fine and dandy hotel where the riders are ohh so busy getting massages, dining, and playing Candy Crush. Their time to eat and sleep comes long after this, and if it happens to be a particularly bad road and weather day, that down time just may not come at all within the same day.
As the sun rises so do the mechanics. While others catch up with the world over coffee they can be found packing and prepping bikes for the day ahead, a day that they will spend much of crammed between half a dozen sets of wheels in the back of the car, only stretching their legs when forced into action following a mechanical mishap.
When all goes well a smile may be just reward, when something goes wrong it's usually these guys who feel the wrath of tempers and frustration, which can be brutal; perfection is essential.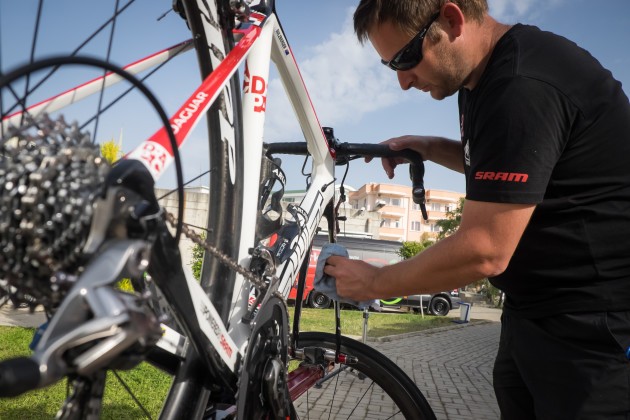 During the Tour of Turkey we spent some time in the parking lots with Andrew Ward and Luke Medhurst, both in their first season with Drapac.
What goes on the road
The Drapac SSC (Service de Course) is tucked away in an industrial area close to the Melbourne Airport. This is where the entire team livery is stabled; bikes, tool kits, food, bottles, clothing: the works.
Between races the team race bikes live here, and the team mechanics spend time as and when required working on them at the SSC. Riders do have their own bikes at home, but these are basically just for training.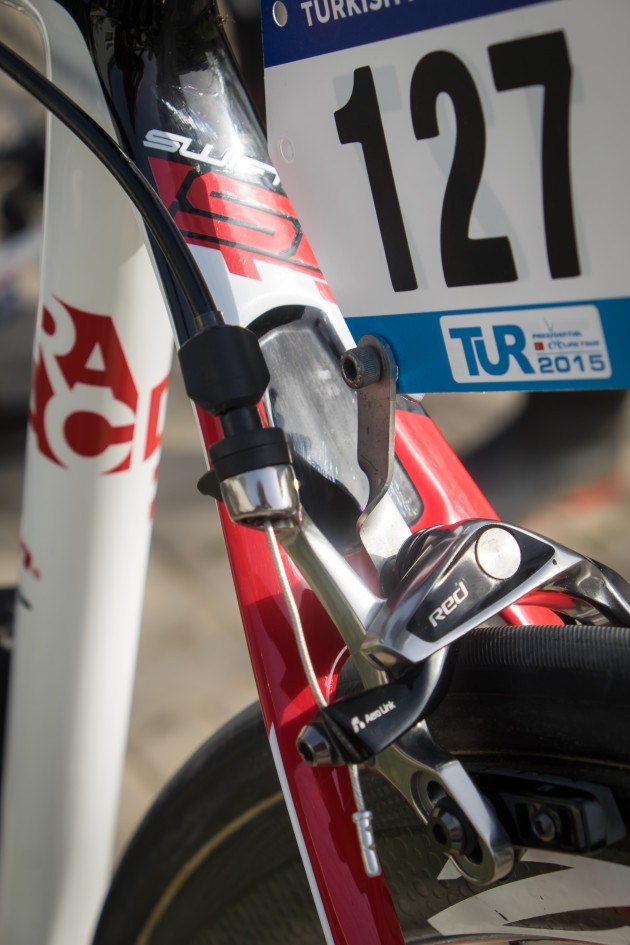 Being a pro continental team means that Drapac spend most of their season racing outside of Australia – with the USA being a prime second home base. This means a lot of fly time. Team mechanics and soigneurs prepare race bikes, tool kits, spares and just about anything that the riders don't carry in their own suitcases. The first the riders see of them is at the airport.
Traveling light is not really an option, but cutting down on things is. Consumables are mostly left at base and bought new on arrival, and tool kits are comprehensive but also kept as light as possible.
Glues and flammables can be difficult to find locally, so the labels are removed or taped over so as not to alarm customs officials.
Excess baggage fees are a beast of burden for all cyclist, and heading to Turkey the team had 167kg of excess after the entire team baggage allowance was pooled, which makes for a hefty travel bill – even with a generous extra allowance from the airline.
Clean is mean
"After every stage the bikes are fully washed and cleaned. The whole bike prep process can take up to an hour on a bad weather day, as everything needs to be checked and re-lubed. When it's dry it's easy."
"Cleaning is the most essential part. On the whole we prefer a hosepipe and bucket of soapy water with a sponge and brushes over a pressure washer, as they can be harsh on bearings and grease. We usually buy simple liquid soaps from local shops."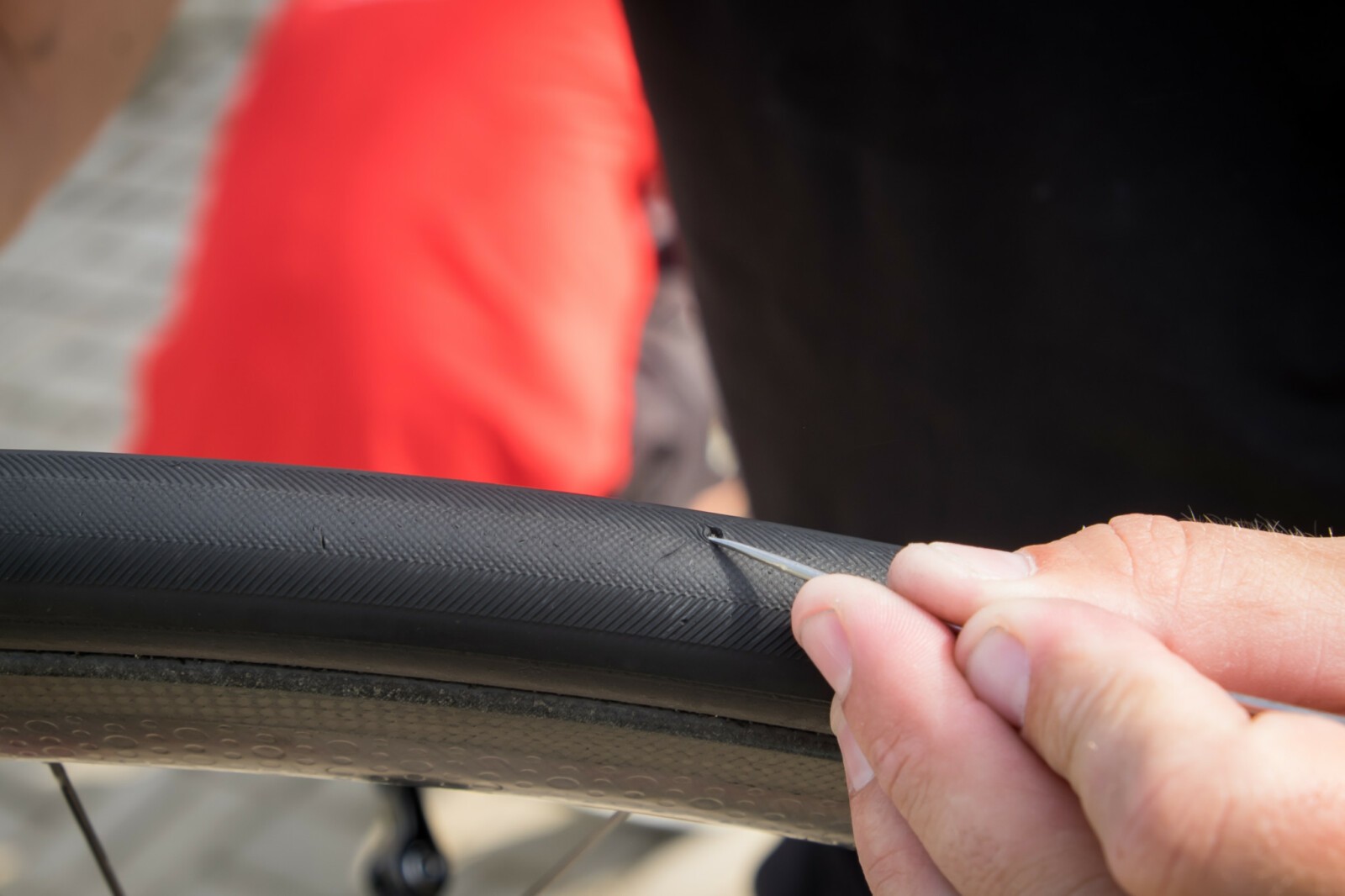 "It's during the washing stage that you can inspect the bikes too; you can see if there is any wear and tear and swap or repair as required."
"For regular working cyclists this is not always an option – after a day at work and a ride home you can be tired. Even many of the team riders don't maintain and clean their training bikes well. But it's probably the single most important part of the maintenance and longevity process. Even if it is a pressure wash an every few days, it's essential to clean if you want things to work well and last."
Chains and sprockets
"We never have chains break, and slipping or jumping gears is very rare for a pro rider, despite the force pushed through the bike and the often harsh conditions. This is because we clean and change them regularly."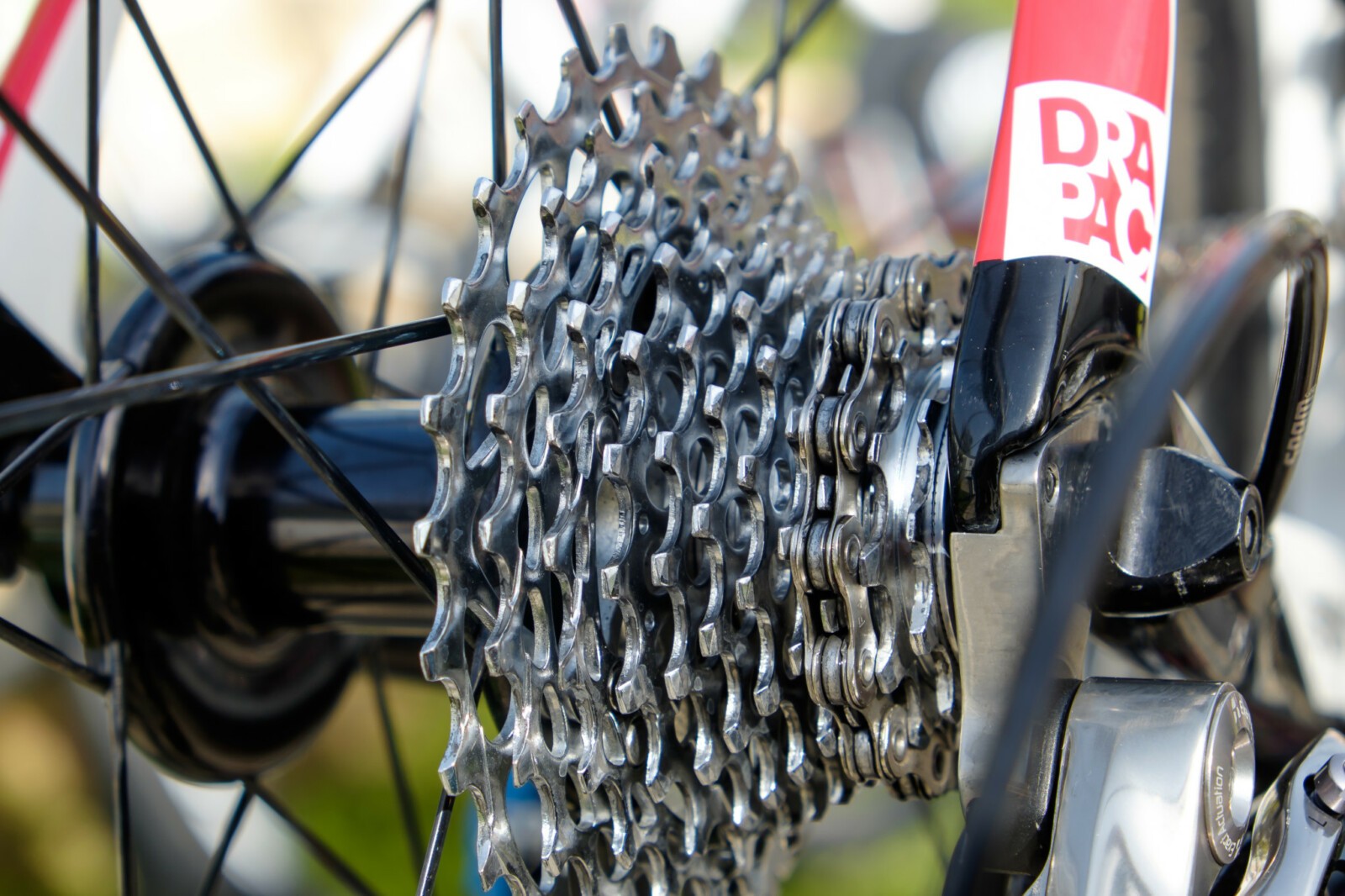 "It may sound excessive, but a regular $50-$70 spent on a chain and cassette change will make a huge difference to the function and safety of the bike, and will save you a lot of money in the long run – we never have to work on chainrings, not even once a year (which is when bikes get changed)."
"Chains are washed every day, no matter what the conditions. They are then lubed straight away, which prevents rust and grit getting into the system. We use dry and wet lubes; dry is applied lightly, wet lube we cake on and then wash it off straight away after the race – as it attracts more grit that normal."
"We change the chains and cassettes about every 1,000 km, which is about the length of a weeklong stage race. For regular use it doesn't need to be so often. Riders all run 39/52 teeth chainrings, and cassettes are usually 11-28 or even 32 for really hilly races (we always use longer arm rear derailleurs to enable this)."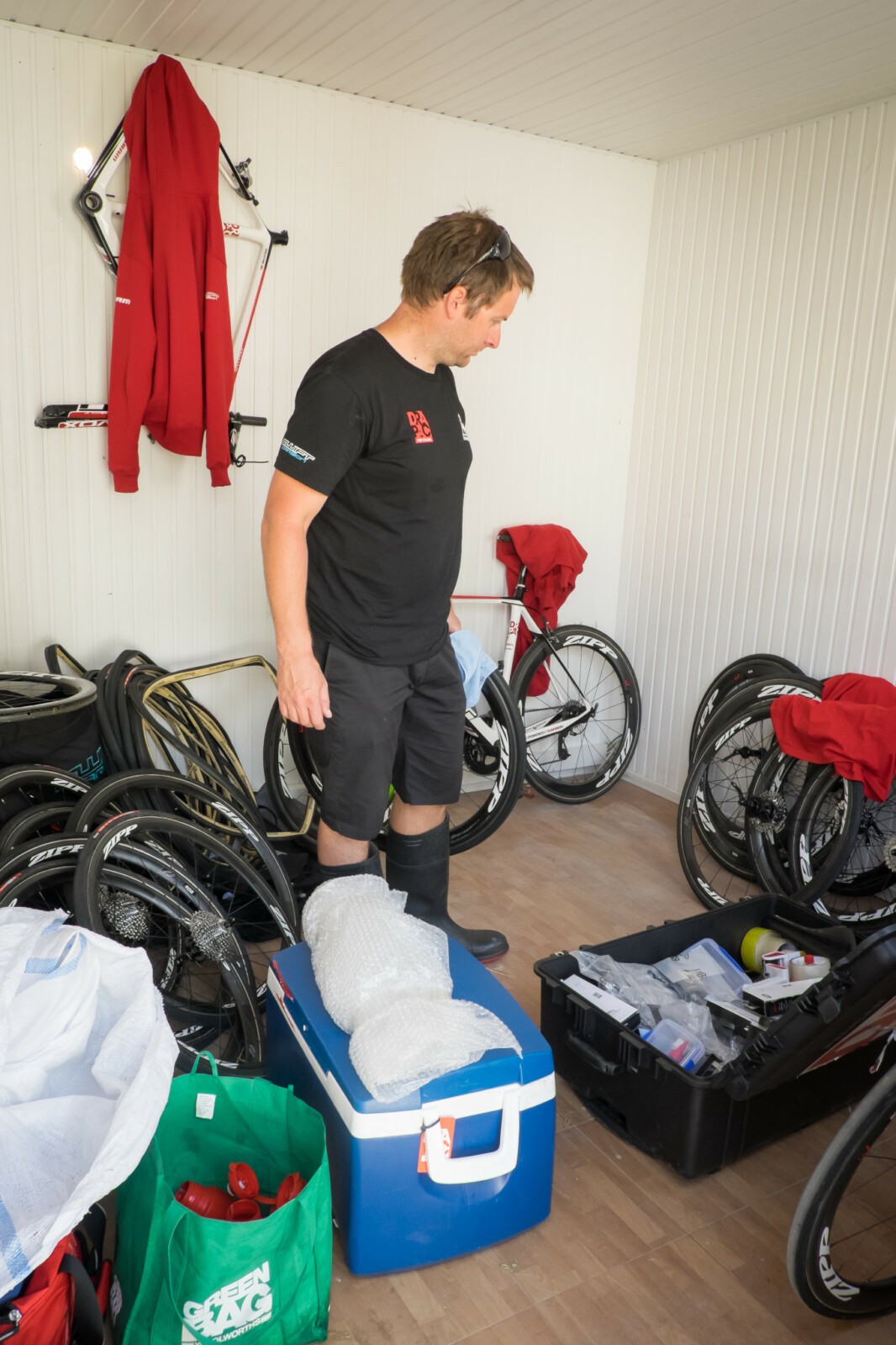 Rolling stock
"The team always uses carbon wheels, and we make sure to clean rims with solvent after every stage, and also to check them and brake blocks for any grit which could be embedded."
"We don't have a team tyre sponsor this year, so buy our own. In the past Vittoria sponsored us, and we liked the tyres so we still buy them this year. For training the riders all use wired on, but for racing we use tubulars; the same tyres for all conditions and either 23/25mm depending on the riders."
"We pump tyres to 120psi back and front, but when it's wet some of the riders do like to drop the pressure themselves (to 110-100psi); that's a personal choice."
"After each stage we check each tyre and take out flints and assess. Small cuts are fine, but if it goes through to the casing they will get changed – and if it's for a team leader then we don't take any risks with cuts, they get new tyres."
"The tubular adhesive process takes time – with aluminium rims we would scour them first, but that can't be done with carbon. All rims are cleaned of existing glue first, then a base layer is applied and the wheel left overnight. We work up to three coats of glue on the rim, and one coat on the tyre before putting them together. The whole process takes around 24 hours to do correctly."
Crash and burn
'Bikes need to be thoroughly checked after any crash. There are the obvious scuffs that are easy to see; tape and so on, buy everything needs to be perfect, even if it may just seem slightly marked."
"Saddles; any mark or hit to a saddle and we change it. A slight knock can put things out, and this can have a really bad effect on a rider's position and comfort, which can give all sorts of problems – we never take that risk, and the same goes for pedals and bars, we change them if they have taken a hit."
"Saddles also sag after time, which can make a few millimetres of difference, so whatever happens we change all saddles after a year of use."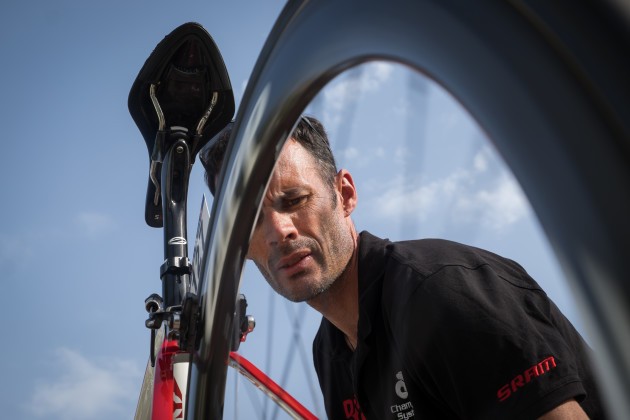 Push and pull
"During a race season it's very rare that we have to change any cables. Most good quality cables are pre-stretched, but it always pays to check after a couple of rides out. We change bar tape after every second stage race (about 20 days of racing), so this allows us to re-grease and clean cables if needed (which we do after a wet race anyway)."
"We don't tend to have issues with carbon posts slipping (which many do) as we use a fibre grip compound to ensure things stay put, and when cleaning we can see if there has been any movement."
"One thing that is well worth carrying with you is a small torque wrench, especially when it comes to tightening on to carbon components. Be sure to check torque values and keep a log of them."