Michael Matthews, Simon Yates and Esteban Chaves will headline Team BikeExchange's 2021 Tour de France campaign, the race of the year starting this weekend.
25-year-old Lucas Hamilton, a Tour debutant, is the team's designated leader and will be focussing on the General Classification.
The 108th edition of the iconic race, the stage hopefulls & GC contender will be supported by Aussie powerhouse Luke Durbridge who's racing his 7th Tour, along with Denmark's Chris Juul-Jensen and Norway's Amund Grøndahl Jansen along with Slovenian sprinter Luka Mezgec.
Team BikeExchange at the Tour de France (26th June – 18th July 2021)
Esteban Chaves (COL) – 3rd appearance
Luke Durbridge (AUS) – 7th appearance
Amund Grøndahl Jansen (NOR) – 4th appearance
Lucas Hamilton (AUS) – Debut appearance
Chris Juul-Jensen (DEN) – 4th appearance
Michael Matthews (AUS) – 6th appearance
Luka Mezgec (SLO) – 2nd appearance
Simon Yates (GBR) – 5th appearance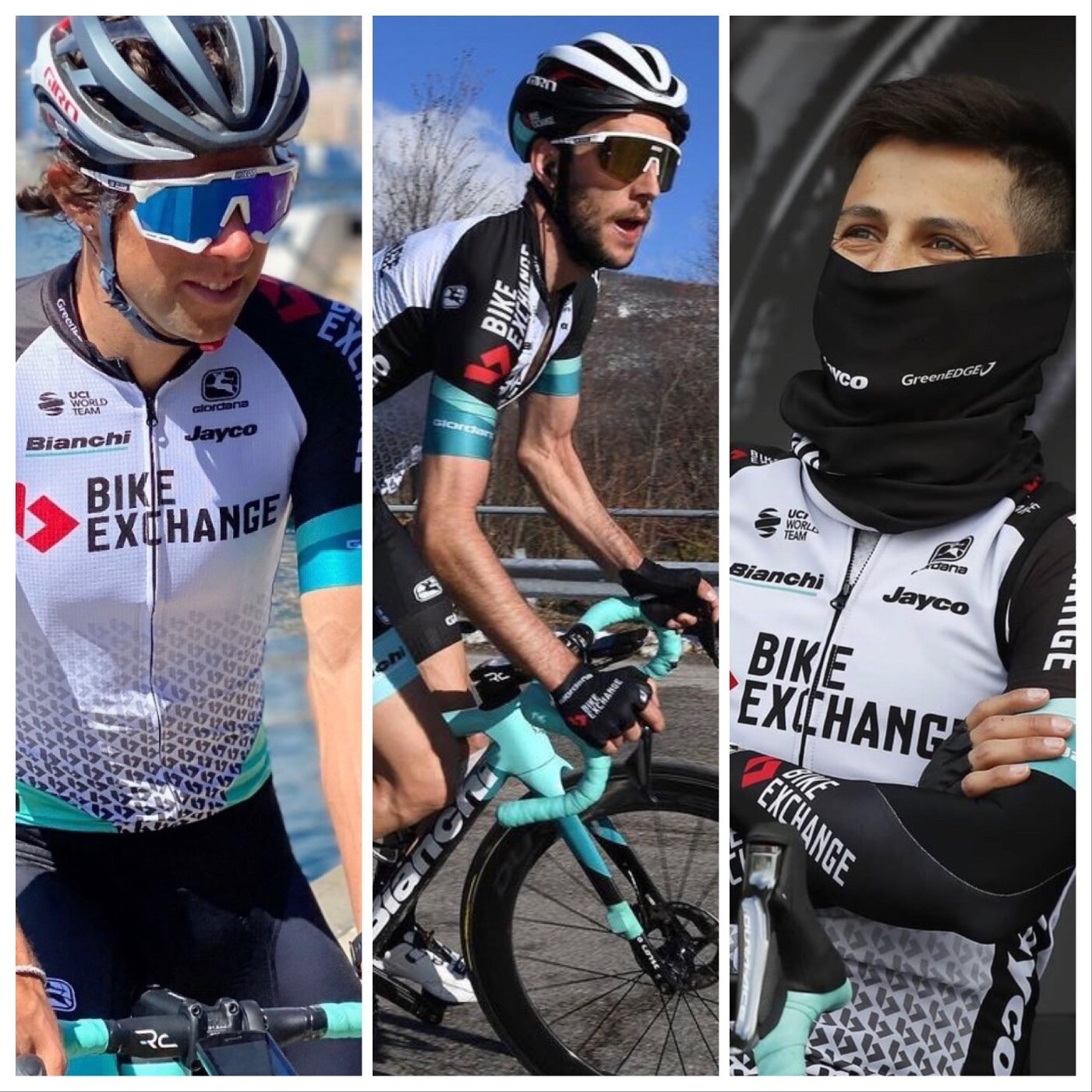 'Well Balanced Unit' Says Matt White
Head Sport Director Matt White said Team Bike Exchange's 2021 TDF squad were 'a very well-balanced unit'.
"The group has multiple options as we go after stage wins across the entire three-weeks," he said.
"We are welcoming Michael Matthews back into our TDF roster as we target selective sprints and medium mountain stages. In support of him, we have Luka Mezgec who was very impressive in his Tour debut last year and is capable winning in his own right.
"We have an engine room that is tried and tested with road captain Luke Durbridge working with our Scandinavian duo of Chris Juul-Jensen and Amund Grøndahl Jansen, who have plenty of experience in riding for world class leaders.
"Then our elite climbing unit is led by Simon Yates who is looking to add more stage wins to his tally and Esteban Chaves who has won stages at both the Giro d'Italia and Vuelta a España and is aiming to add wins at the TDF to his resume.
White added that Tour debutant Lucas Hamilton has had a very consistent year so far and he will be getting our full support as he rides for GC.
Matthews Targets Stage Wins
'Bling' Matthews said the team were in the box seat for stage wins .
"We can go in with Chaves and Yates for the climbs and the breakaway days and then for me with the sprint and more intermediate sort of stages," he said.
"There's a couple of stages in this year's Tour that suit me really well, especially in the first week. So, hopefully we can start the Tour off well on those days and then continue the momentum through once we get to the climbs with the other guys."
"The Tour de France is always a special and important race for everyone, I am feeling in good shape and really motivated to try and go for a fourth Tour de France stage win," he concluded.
Hamilton's GC Hopes
Making his TDF debut, 25yo Lucas Hamilton has high hopes of competing for General Classification, and says he is 100% ready for the challenge.
"The Tour is the biggest race in the world and growing up I always watched and dreamed of racing the Tour and so to be lining-up on Saturday, it can't come quick enough," he said.
"It's my first Tour de France and also my first Grand Tour riding GC. I have only finished one Grand Tour, so for me I really want to continue with the progress I have made this season. I have done a lot of one-week races during the year and ridden GC at every race, so I feel like heading into a tough three-weeks of racing, I am as ready as I can be for the big stage."
Your Thoughts? Have Your Say On The 2021 TDF In The Comments Section Below