First published in the Jan/Feb 2020 edition of Bicycling Australia Magazine, Peter Maniaty presents this triple treat of the ever-popular 'My Other Bike' feature with three absolute classics.
A proud member of the Illawarra Cycle Club, Richard Lorenc has been riding and racing since the late 1970s. Over the years, he's competed in some of Australia's most famous races, including Melbourne to Warrnambool and Grafton to Inverell, and rubbed shoulders with some of his generation's best-known riders.
In addition to his current roadie, a 2018 Wilier Zero 7 with 12-speed Super Record mechanical groupset ("I'm an out and out Campag fan and have ridden it since 1983," he explains), Richard has also accumulated a fine selection of older racing bikes.
This includes a 1983 Alf Overton custom build, 1978 TI Raleigh 753 Team Bike and 1996 Colnago Tecnos. They aren't just for show, mind you. "They're all set up to ride," he says from his hometown of Wollongong.
"I ride the Overton maybe once a quarter, the Raleigh once a year and I hope to start riding the Tecnos again when I Iose some weight!"
Pushed for a favourite, Richard is somewhat torn. "All are special to me, but I think from a pure handling and racing point of view, the Tecnos is the cream of the crop. It handles beautifully. That being said, the three have different attributes," he says.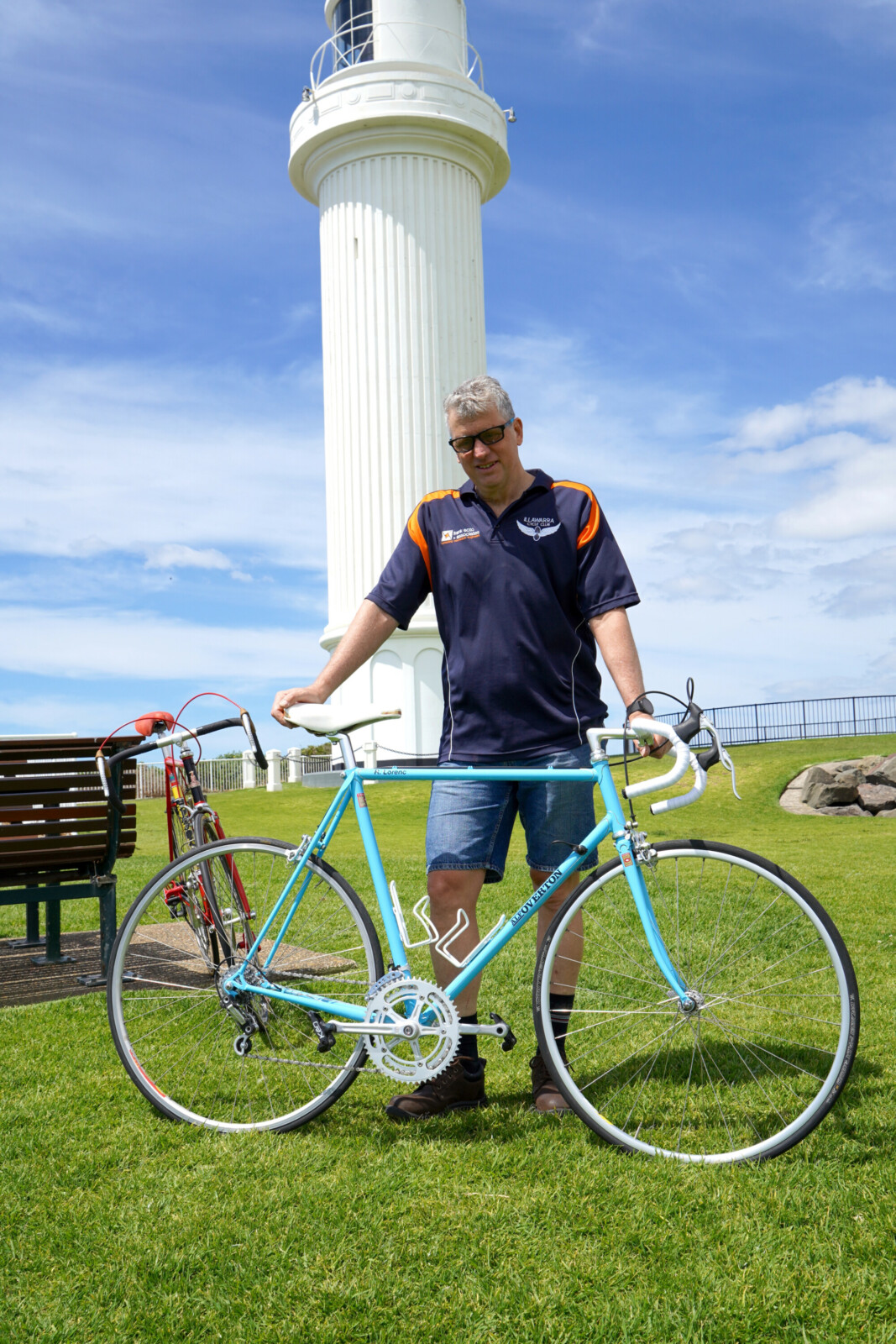 "The Alf Overton is fully custom, made-to-measure. It's interesting how much the seat post is sticking out, but back in the day this was normal. I've raced many long road races on the Raleigh over the years with some wonderful memories. It's also great to own a bike that may have been used by a professional, although I'm not 100% sure about that. As for the Colnago Tecnos, I regard it as the best descending bike I've ever owned."
Richard doesn't just own these beautiful bikes, mind you. He also personally services them. "I was lucky enough to work for Alf Overton in his bike shop for two years towards the end of my high school days. I learned a lot about fixing bikes and still love doing it when I get time.
"Cycling isn't just about the training and the hours in the saddle. Equipment is a big part of it and I have enjoyed staying up-to-speed with technological changes over the past 45 years. I do all of my own work, except for frame repairs."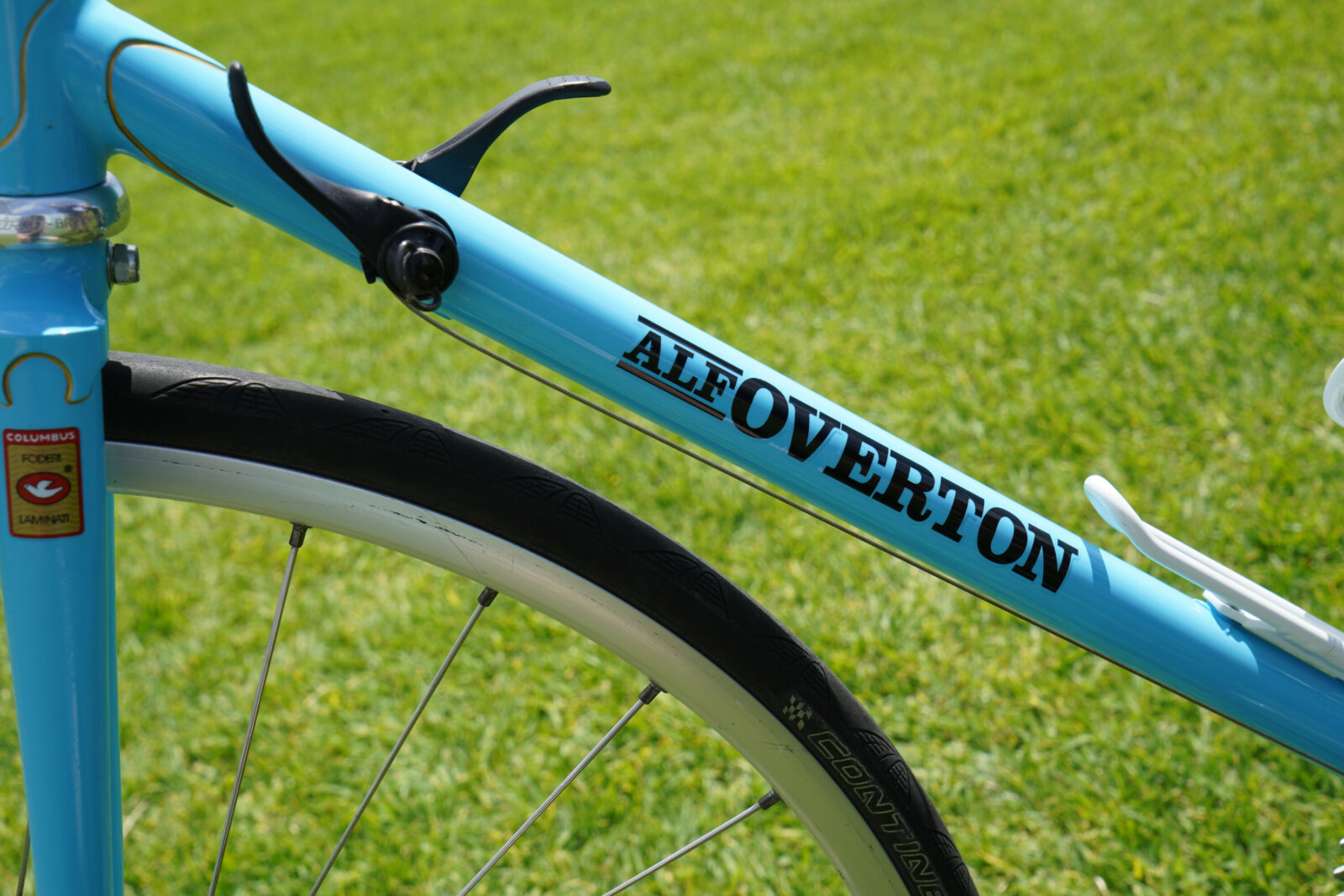 With such a fine collection, does Richard see himself as a collector of older bikes? Or simply someone who's accumulated them over the years?
"It's more the latter," he chuckles. "I actually gave two of these bikes to a friend about 15 years ago. He called me many years later and said he was going to take them to the tip, so did I want them back?"
Around that time Richard remembers there was a lot of interest in retro bikes, so as a project he decided to renovate them. "I had a lot of enjoyment doing that," he continues.
"Coupled with the fact that I raced on them myself, it's great to have that connection. Also, the reality is bikes tend not to hold their value—apart for maybe in the last 12 months (due to COVID)—so assuming the garage is big enough, you may as well hang on to them!"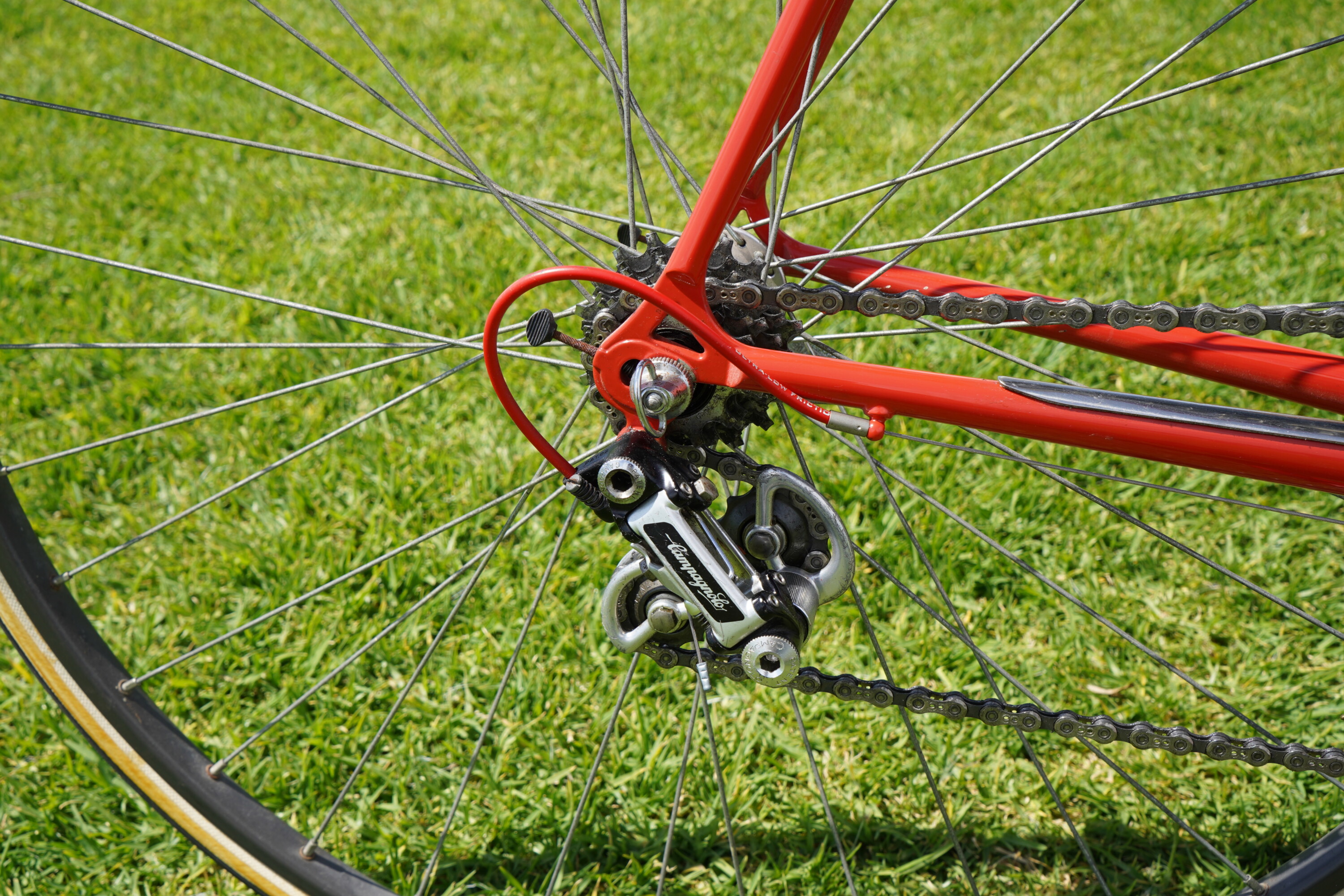 Custom built by Alf Overton himself in or around 1983, with Columbus SLX tubing. "Back in those days nearly all racing frames were custom built by a frame builder," explains Richard. "Guys like Alf Overton, Jim Bundy, Ken Evans, Kerry Hopkins, Geoff Scott and many more!"
The groupset is a mix of Super Record cranks, Zeus gears and Modolo brakes, while the saddle is an original NOS which Richard managed to get from a friend. Richard had the frame resprayed about six years ago and these days it has newer brake levers and hoods, tyres, wheels and pedals. "Those [pedals] are always the hardest to get original," he says.
"Especially if you want to ride the bike. The bottle cages are probably not to period either—I'm still looking!" Richard rode at least one Goulburn to Liverpool on this bike in the 1980s.
An original TI Raleigh Team Bike from the late 1970s with Reynolds 753 tubing and the original Super Record groupset ("Apart from brake blocks and brake hoods," confesses Richard). He bought it from a friend who found it, second-hand, at a Wollongong pawn shop in around 1990.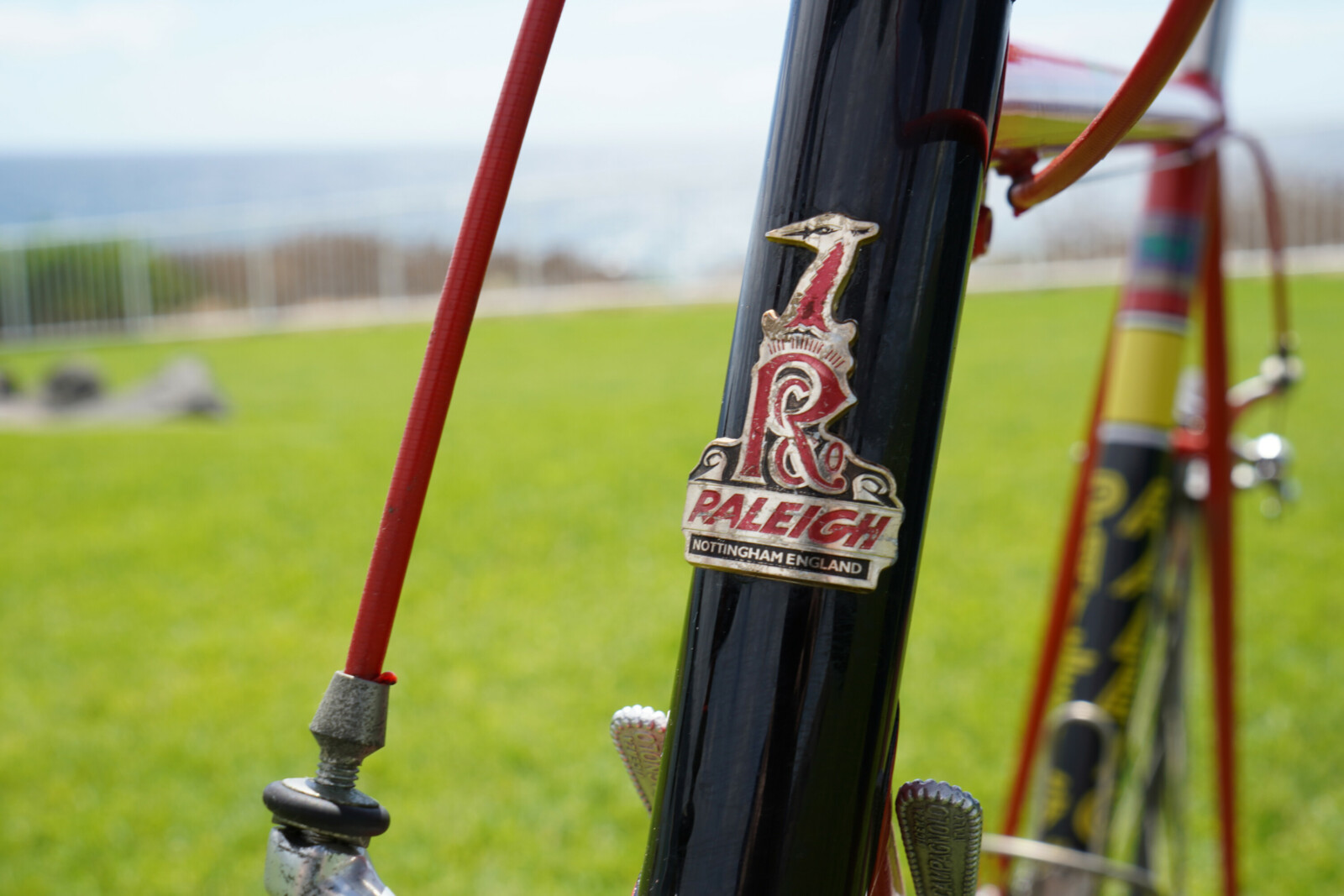 "I actually had it checked by the police to make sure it didn't come up on a wanted list!" he laughs. "I rode Grafton to Inverell on it three times, as well as Goulburn to Liverpool and many other races around NSW and Victoria between 1990 to 1996."
While he's not 100% sure, Richard says it's likely to be an ex-pro's bike and it's so special he only takes it out once a year for a group ride at Christmas. In 1996 Richard broke the seat post. He had it replaced by Peter Bundy and re-sprayed to original specification about six years ago.
Richard purchased this bike new in 1996 from De Grandi Cycles in Geelong. It has a full Campagnolo Record groupset, which he since converted from 8 to 9-speed, and still features the original seat and bars.
"…As for the Colnago Tecnos, I regard it as the best descending bike I've ever owned…"
"In the late 1990s I picked up a set of Corima carbon wheels that were originally owned by a mate, Jonno Hall," he says. "The Look pedals aren't original from that period, but they're still pretty old!"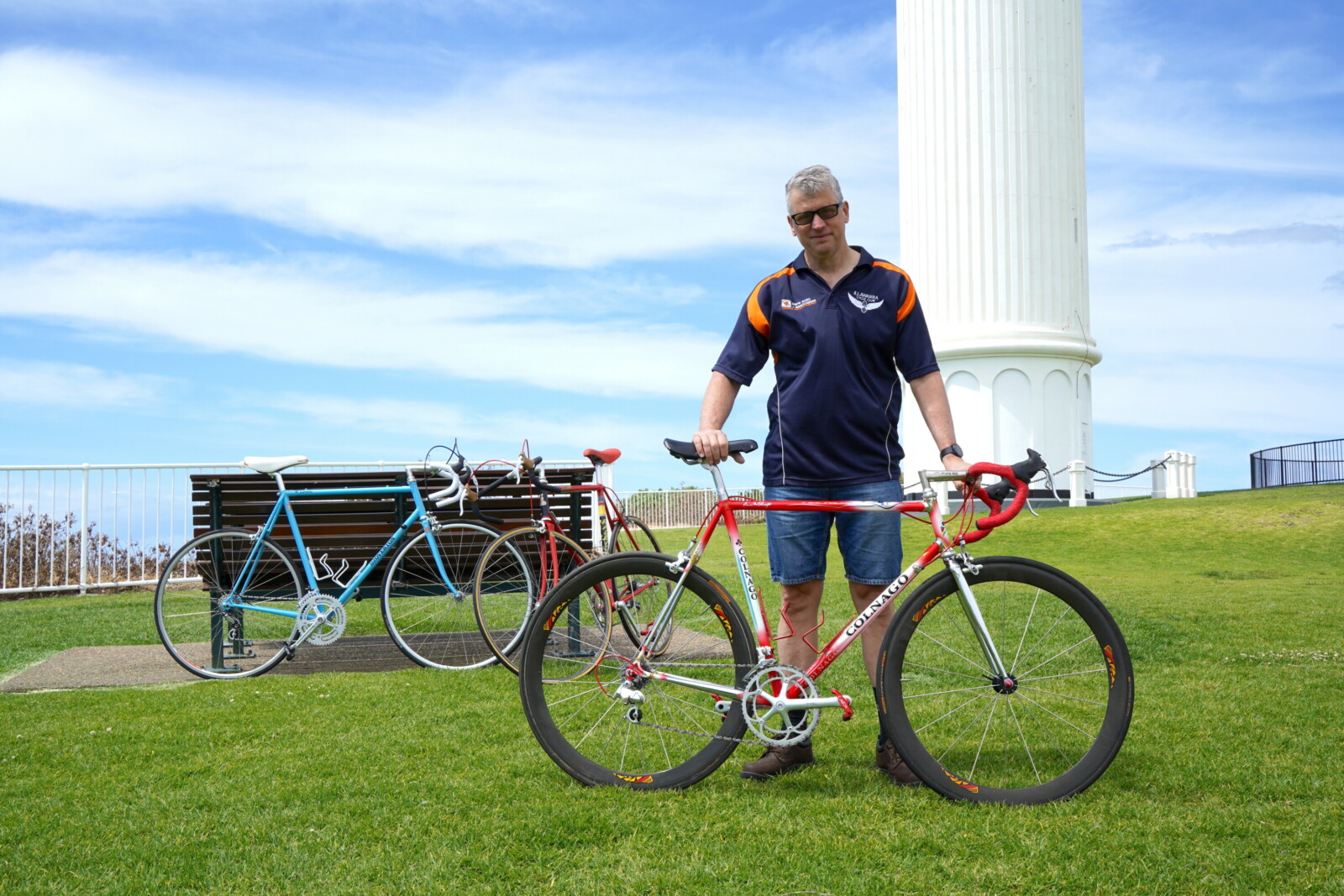 Richard rode Melbourne to Warrnambool, Goulburn to Liverpool and Muswellbrook to Tamworth on this bike in 1997 and has since had it completely renovated and painted by Paint My Bike up in Queensland.
While it's still in perfect riding condition, these days he's reluctant to ride it. "Unfortunately, Colnago doesn't recommend [the Tecnos] for riders over 80kg," he laughs. "It's been some years since I've been that weight. But here's hoping…!"
Bike 1
Frame: ​Alf Overton custom build
Build year: 1983
Groupset: ​Campagnolo Super Record cranks, Zeus gears,
Modolo brakes
Wheelset: Araya rims or Campagnolo rims, both with Campagnolo hubs
Bike 2
Frame: ​TI Raleigh 753 Team Bike
Build year: 1978
Groupset: ​Campagnolo Super Record
Wheelset: Mavic Single rims, Campagnolo Super Record hubs
Bike 3
Frame: Colnago Tecnos
Build year: 1996
Groupset: Campagnolo Record
Wheelset: Corima carbon