Although the bikes, equipment and clothing have evolved, the legacy of competitiveness, endurance and camaraderie of the 1970's and 80's set the standard for Aussie cyclists of today.
Trained historian and keen cyclist Ben Schofield, who's first book was 'Wheel Life – cycling recollections of the 1950s and 60s', has released a follow up to the well-received title. 
Also writing the 'Brunswick Centenary History' and 'Brunswick Centenary Interviews' books, his fourth release is 'Wheel Life 2 – cycling recollections of the 1970s and 1980s'.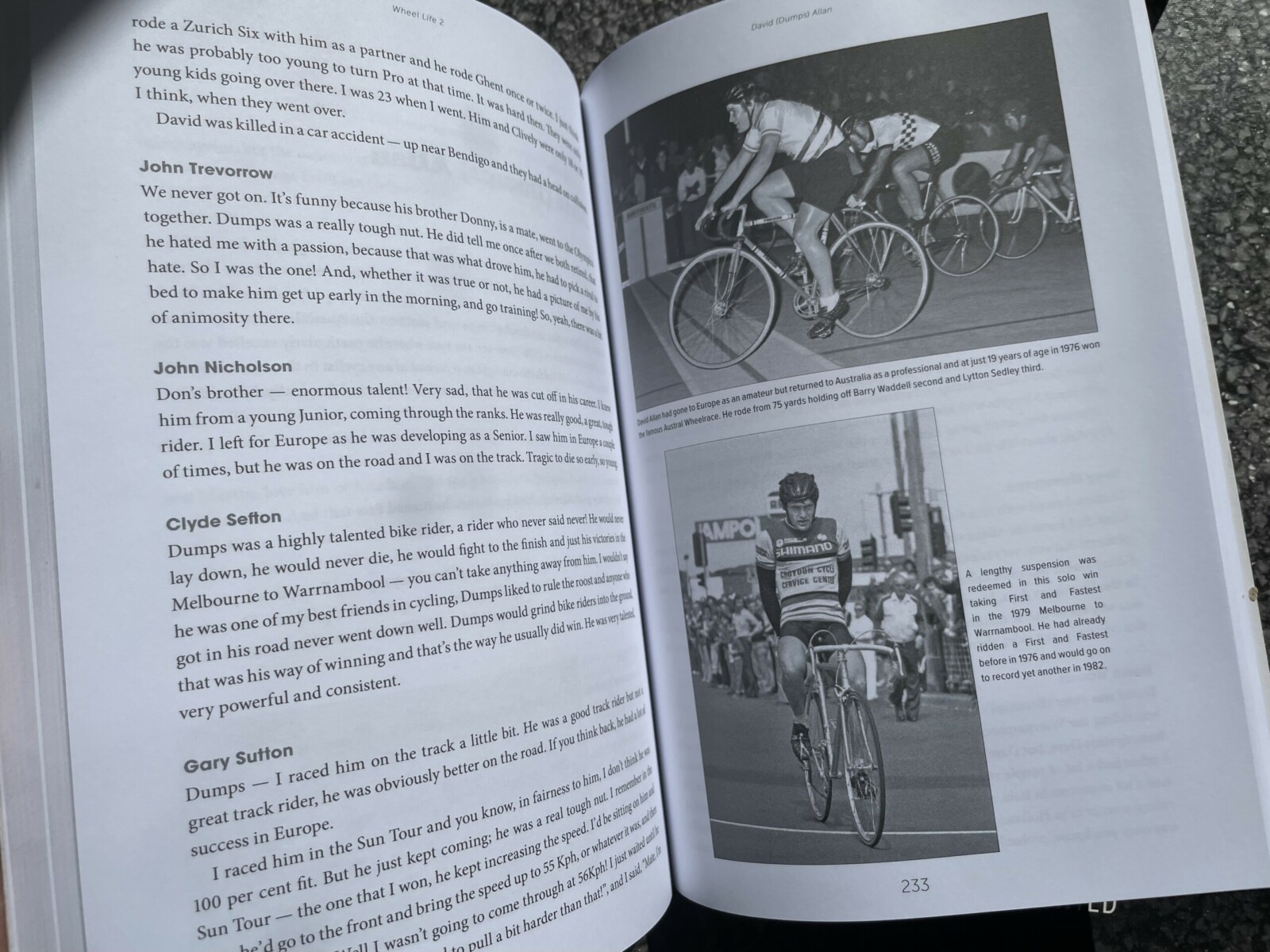 The 287-page title delves into the lives and experiences of a who's who of the '70s and '80s racing scene as told in their own words and recorded by the author. 
It is filled with fascinating facts and historical anecdotes and has been met with high praise, cycling commentator Matthew Keenan saying the book 'took him back to a time of discovery'.
"The stories behind the family dynasties of the Sansonettis, Suttons and Hammonds, the feats of John Trevorrow, Danny Clark, Clyde Sefton, Peter 'Bulldog' Besanko and Don Allan, the young Phil Anderson and Allan Peiper taking on Europe, and Gordon Johnson vs John Nicholson at Brunswick Velodrome. They all took on mythical proportions," he said.
"The book takes me back to my time of discovery," continued Keenan. "The beginning of my lifelong love affair with cycling and the characters who give the sport its personality."
Wheel Life 2 is available direct from the author for $40 + $10 postage. Email benjschofield68@gmail.com for further details.